We're ranking the Top 25 positional tandems in IDP production consistency and matchup strength. Setting the mark for each duo's potential ceiling as individual defensive players. And the ranked odds they'll be able to hit their average weekly ILB, DL, and DB IDP production.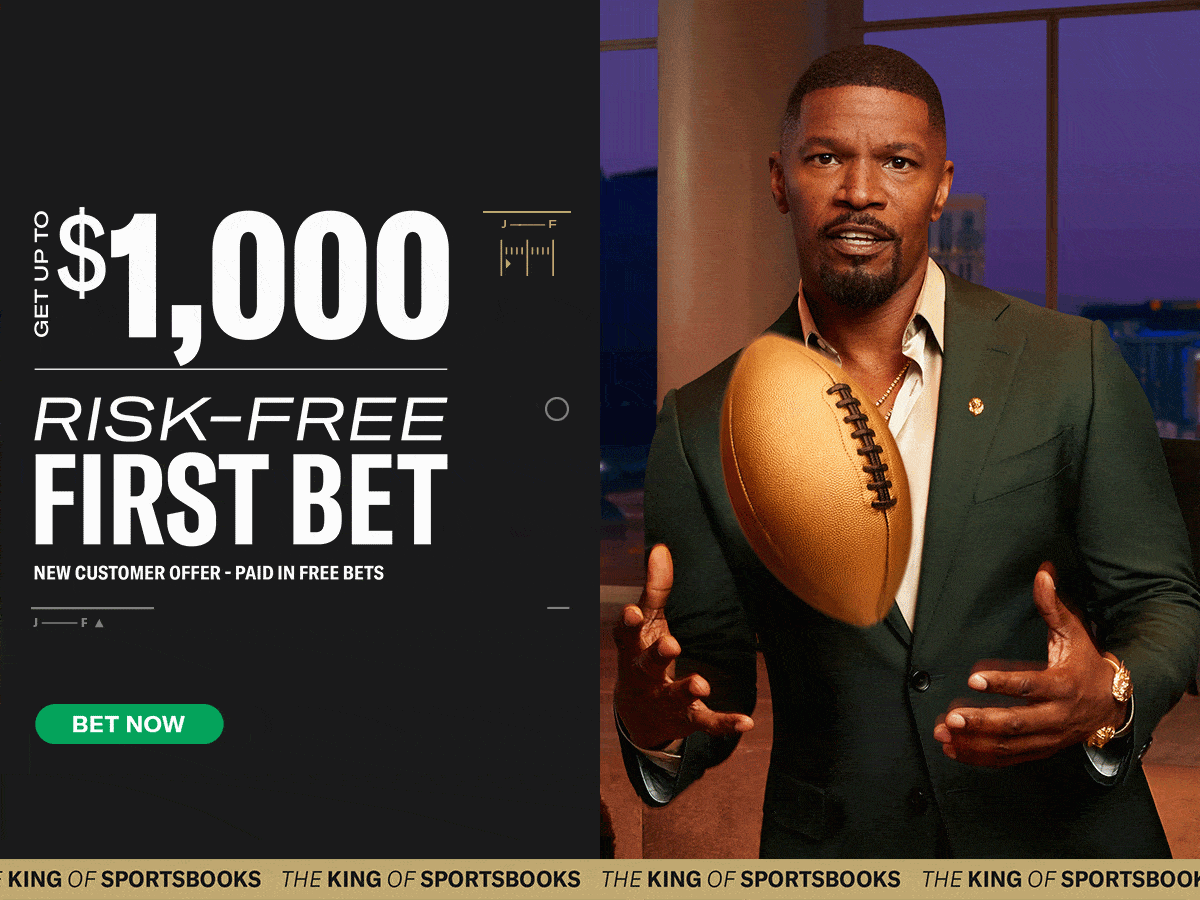 MORE SGPN FANTASY FOOTBALL CONTENT
Week 12 IDP Fantasy Football Preview 
SGPN Fantasy Football Rankings
SGPN Fantasy Football Youtube Channel
---
Week 12 IDP Fantasy Football Footnotes
Top 25 Positional Duo Matchup Rankings
#1 Colts ILB Vs. Steelers
With Shaquille Leonard (IR) out of the way. Indianapolis's Zaire Franklin and Bobby Okereke resumed their full-time gigs in week 11. And both have had a history this season of consistently being on par with the matchups. At least when there weren't any Leonard drama distractions. So heading into this matchup versus the Steelers. A team that, in most balanced or heavy tackle scoring formats, is allowing top 10 IDP production to the position.
And as a bonus. The Steelers have fed their running back Najee Harris 20 touches each of the last two contests. So take a look at the player's fantasy LB1 averages versus the hot matchup before Leonard in your leagues. And that'll help explain why the Colts ILB duo sits at #1 in the week 12 IDP Fantasy Football Footnotes with one of the strongest of matchups on paper.
#2 Vikings ILB Vs. Patriots – Eric Kendricks (LB1) And Jordan Hicks (LB1)
#3 Saints ILB Vs 49ers – Demario Davis (LB1) And Kaden Elliss (LB1/With Pete Werner Out)
Saints LB Demario Davis said fellow LB Kaden Elliss has probably been the best-kept secret in the NFL the last couple years — and said nobody in the building is shocked by how well he's playing with this opportunity.

— Mike Triplett (@MikeTriplett) November 20, 2022
#4 – Cowboys Edge Rushers Vs. Giants
Dallas defensive ends DeMarcus Lawrence and Dorance Armstrong is running hot right now. And coming off a very favorable matchup, they both went for par. And with Lawrence, that was despite not seeing a normal workload with a foot injury, which is also something to monitor. But it does sound like he'll play at the moment and just not practicing for good measure.
Armstrong has quietly had a solid season, and both he and Lawerence have the #1 opponent to face off the edge. So with Danial Jones and the Giants on tap, just how high is this ceiling? Well, the last time these teams meet, the Cowboys recorded five sacks, which includes three from Lawerence and one from Armstrong.
We just want to be clear that Armstrong is projected as a Low DL1 by his 2022 weekly average IDP production. And it's really tough to think Lawerence can record the same six solo tackles. But both are in line and primed to repeat their earlier performances. And the reason their our top NFL defensive end duo in the week 12 IDP fantasy football footnotes.
And don't discount Linebacker Micah Parsons because of their first meeting this year. That was long ago, and game scheming can change based on what they learned before. And in this divisional contest, after being held down the first time, Parsons had DE1 written all over him.
#5 Bears SS/FS Vs. Jets – Eddie Jackson (DB1) And Jaquan Brisker (DB1)
#6 Cardinals ILB Vs 49ers – Zaven Collins (LB1) And Isaiah Simmons (LB1)
https://twitter.com/NFL/status/1589392627941588993
#7 – Dolphins DT Vs. Texans
Both Christian Wilkins and Zach Sieler are coming off a great stretch of interior defensive lineman production. And actually, not all those matchups were favorable for DTs. So it's been a really great higher-end run the last few weeks for their IDP managers, especially if you've been inserting Seiler as a starter at his IDP value.
And the good times keep rolling versus Houston this week. The Texans are terrible on the interior and allow top 3 IDP production to the DT. And if you're concerned about a lot of formats where Christian Wilkinson is a designated DE. Don't be, and this matchup is perfect for both players to hit their averages from the last couple of weeks.
Also noting, as overall DL plays. Wilkison and Seiler have been great defensive tackles translated to solid DL play in this contest. So much so and to the point. They have already been registering as low DL1 options for the last few weeks. So why start doubting they won't do it now with this hot week 12 IDP matchup?
#8 – Eagles SS/FS Vs. Packers – C.J. Gardner-Johnson (DB1) And Marcus Epps (Low DB1)
#9 – Colts DT Vs. Steelers – DeForest Buckner (DT1) And Grover Stewart (DT1)
#10 – Buccaneers ILB Vs. Browns – Lavonte David (Low LB1) And Devin White (LB1)
.@Buccaneers @DevinWhite__40 spying Geno on this 2nd-Goal play and he does his J O B ! And forces the fumble . Type of play that may change the Bucs season #BaldysBreakdowns pic.twitter.com/dDCFnWWV2h

— Brian Baldinger (@BaldyNFL) November 18, 2022

#11 – Ravens ILB Vs. Jaguars
This Patrick Queen and Roquan Smith duo could have gone higher in these rankings. But with just one week of 100% of the snaps apiece since Smith was traded to Baltimore. We're safer letting them slide a bit here with a top-12 matchup in Jacksonville.
And it's not just the snaps we liked to see secured. But can the Jaguar's offense keep them from playing from behind? This, in turn, may limit both ILBs to more of a moderate but solid LB1 play in week 12 IDP leagues.
#12 – Lions SS/FS Vs. Bills – Deshon Elliott (DB1) And Kerby Joseph (DB1)
#13 – Bengals DE Vs. Titans – Trey Hendrickson (DE1) And Sam Hubbard (DE1)
#14 – Lions CB Vs. Bills – Will Harris  (DB1) Jerry Jacobs (DB1 / With Jeff Okudah Out)
Lost in all this hype has been the performance of Will Harris!

Arguably, he has been the most consistent CB as of late and his move to the inside has completely revitalized his career. #Lions

— LionsFanReport (@lionsfanreport) November 21, 2022
#15 – Vikings Edge Rushers Vs. Patriots
Warning. This ranking only applies in leagues where Za'Darius Smith and Danielle Hunter are designated DLs. Or perhaps some deeper formats where designated Edge Plays come into effect. Or even sack-heavy scoring formats. But as regular linebackers, they are outside linebackers in the 3-4 base defense. Because more often than not, as LB plays, they don't hit LB1 status very often. So if we're going there in dep formats, we may only see an LB2 ceiling.
So back on topic, as a defensive lineman. Smith and Huner have the Patriots and their generous top-10 edge production. And both IDP plays have been on par and constant enough to expect two low DL1 plays as their average. But if there is a tandem on this list, that'll likely overachieve as a duo. It's the longtime veteran IDP edge rusher studs Za'Darius Smith and Danielle Hunter.
#16 – Texans SS/FS Vs. Dolphins – Jonathan Owens (Low DB1) And Jalen Pitre (DB1)
#17 – Giants DT/DL Vs. Cowboys – Leonard Williams (DE2/DT1) Dexter Lawrence (DT1)
#18 – Steelers Edge Rushers Vs. Colts – Alex Highsmith (DL2) And T.J. Watt (DL1)
Burrow on Watt INT: "Man, that guy — I've never seen plays like that made before from a defensive linemen. And he's made two against me this year. I would love to say that there's something I can do about that, but there's just nothing I can do about that." #Steelers #NFL

— Steelers Depot 7⃣ (@Steelersdepot) November 21, 2022
#19 – Lions ILB Vs. Bills
Covering each guy separately, Alex Anzalone has been as steady as a rock in consistency and production. And as an added bonus, he's overachieved more times than not when the matchup hasn't been just right. So even if we don't see a lot of big splash plays like interceptions or tackles for loss. Anzalone's higher-end total tackle average is our LB1 target versus the Bills in this contest. And yes, it's another top-10 matchup in most week 12 IDP formats.
Hitting our first LB2 floor for an average week. Breakout rookie ILB Malcolm Rodriguez recently suffered an elbow injury. On top of cooling off the last few contests. And also adding in. The Lions' safeties seemingly have taken over a big chunk of the IDP production available. And that doesn't exactly sum up the week 12 scenario positively for us.
So with Rodriguez, especially when we know, he's only played one matchup with more than 80% of the snaps so far. And injured with overachieving players around him. That it's likely not the higher-end LB2, we'll get either. So we're projecting him more as a solid mid-range tier 2 linebacker play due to the circumstances.
#20 – Buccaneers SS/FS Vs. Browns – Antoine Winfield (DB1) And Mike Edwards (DB2)
#21 – Patriots CB Vs. Vikings – Jalen Mills (DB2) And Jonathan Jones (DB1)
#22 – Panthers CB Vs. Broncos – CJ Henderson (DB1) And Jaycee Horn (DB2)
Jaycee Horn has not allowed more than 31 yards in a game this season 🔒 pic.twitter.com/HhxrZ7mF2q

— PFF (@PFF) November 18, 2022
#23 – Chargers SS/FS Vs. Cardinals
How does the duo that includes Derwin James fall so far when the matchup is so hot? Well, besides the fact safety Nasir Adderley is only pulling DB3 numbers. And that's no matter the matchup strengths. It drags this duo down, even if it includes a DB1 stud and a top-12 matchup in Arizona for James.
So we can go as far as sitting Addaerly in this matchup if we want (should) because he's not likely to overachieve in this one. But as far as Derwin James, don't ever be fooled. He always has defensive back upper tier one written all over him every single time he takes the field. And certainly, despite whatever matchup strength he's facing. And James is so good he makes this tandem despite Addaerly's lackluster 2022 IDP production.
#24 -Cowboys SS/FS Vs. Giants – Donovan Wilson (DB1) And Jayron Kearse (DB1)
#25 – Steeler CB Vs. Colts -Levi Wallace (DB1) And Cameron Sutton (DB3)