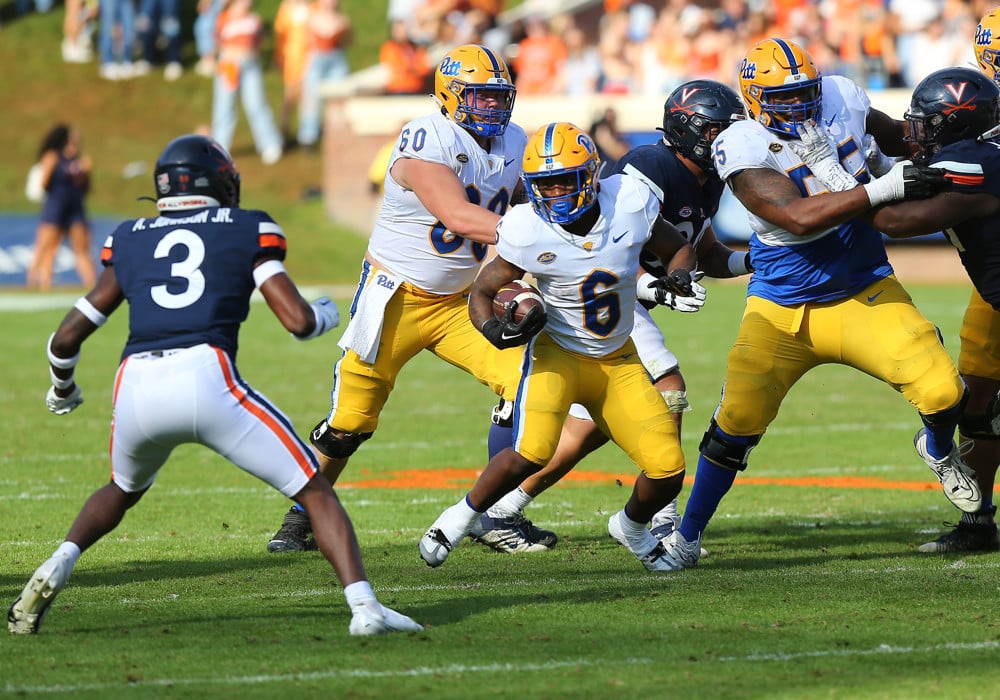 Last week's picks went 2-2 with a game cancelled. If Akron and Buffalo could have managed to play through a blizzard, we probably could have gotten a profitable week instead of having a ticket voided. This is the last regular season week of the college football schedule. From here on out we get conference championships, bowl games, and the playoff invitational.
Even if it is the last week of the regular season, we're not going to let it go to waste. We've got point totals to bet, and there's no way a losing final week is even a possibility. Let's dive into five can't-miss point totals bets for week 13. Go here for more info on college football betting.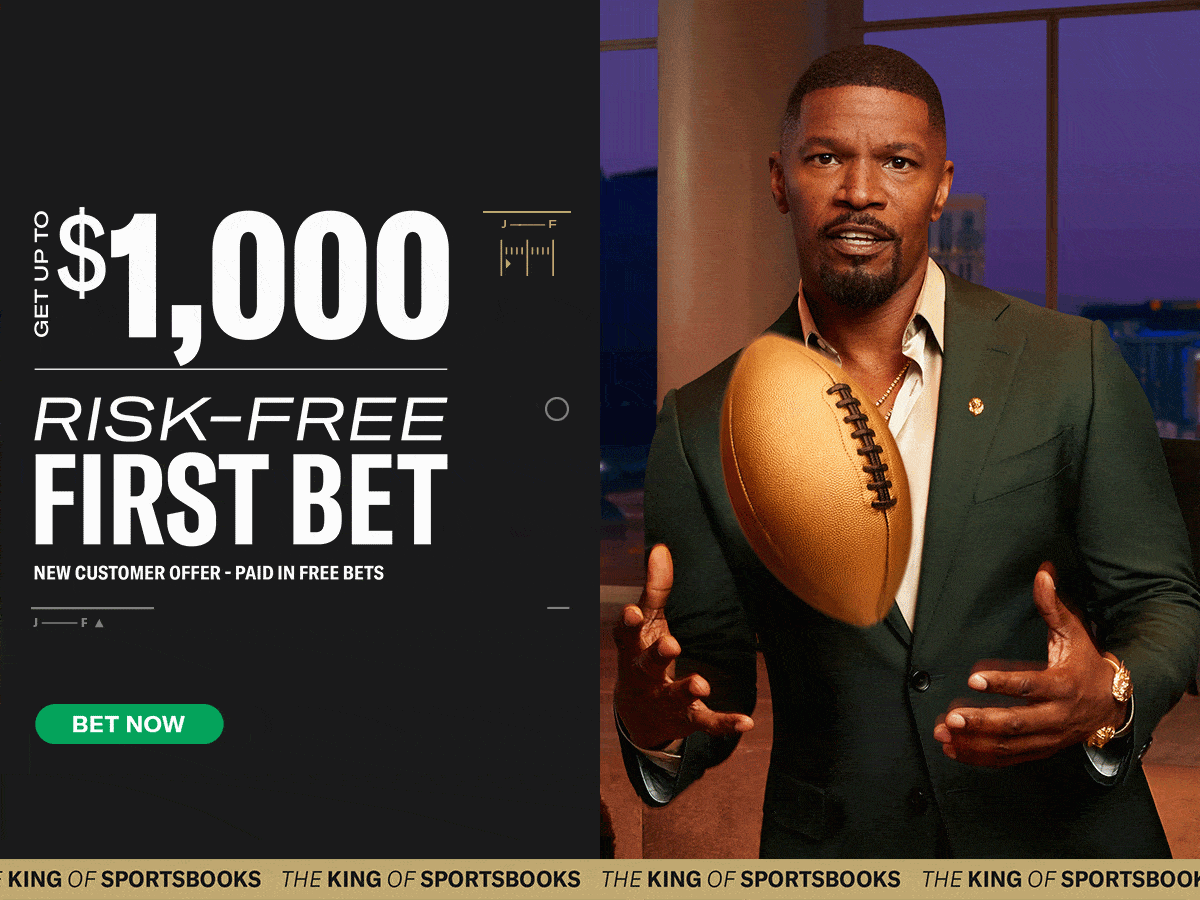 Pittsburgh Team Total over 24.5, -110
The Miami Hurricanes get to wrap up their regular season against Pittsburgh in Coral Gables, FL on Saturday. That may not be great for the 'Canes. They've allowed over 40 points to Middle Tennessee St., Duke, and Florida St. at home this year, and are averaging 25.3 points allowed per game.
The Pittsburgh Panthers are riding a three-game winning streak, and have been over 24.5 points in each of their last two. The Panthers have averaged 29.8 points per game, and should be able to light up a Miami team that appears to have quit on the season. The Panthers should be able to move the ball almost at will against the Miami defense, and potentially even pick up a score on the defensive side as well.
Miami does need this win to become bowl eligible, but their offense hasn't looked right all year. Pre-season Heisman candidate Tyler Van Dyke was benched and is now hurt. Sophomore Jake Garcia will get the start. That's the same Jake Garcia that threw three interceptions against Duke and struggled against Virginia before ending up back on the bench.
The Hurricanes look like they can't wait for the season to end, and Pittsburgh is coming into this one as a hot hand. Miami has given up bunches of points at home this year, and Saturday shouldn't be that different as the Panthers should be able to bet the team total the books have set.
Boston College Team Total under 17.5, -110
Boston College is averaging 17.3 points per game. That's their average. Against everyone this year. 17.3 points. The Eagles are starting sophomore Emmett Morehead at quarterback. He's fresh off a three interception performance against Notre Dame that saw Boston College score zero points.
Syracuse is coming into this one in the middle of a five-game losing streak. The Orange have averaged 22.6 points per game and are just coming off a shootout loss to Wake Forest. Syracuse is already 6-5 and are bowl eligible, but a 7-5 record with the ability to pick up another win in the Idaho Potato Bowl sounds a lot better than 6-6 and limping into the Preparation H Bowl. Syracuse can play defense, and Boston College can't really move the ball on offense. As long as Syracuse sticks to their run game on offense, and gets to Morehead on defense, they should Keep the Eagles below 17.5 points on Saturday.
Tennessee Team Total under 39.5, -110
The Tennessee Volunteers get to wrap up their regular season against Vanderbilt. The Vols will be without starting quarterback Hendon Hooker as he's out for the rest of the year with a ACL tear. Joe Milton will get the nod at quarterback for the Vols, and he…is not good. Milton was hyped as a future star as a freshman at Michigan. After two years of uneven play, Milton jumped into the transfer portal and agreed to move to Tennessee. He somehow won the starting job in 2021, went 11-23 in a start against Bowling Green, didn't look much better against Pittsburgh, and then lost his job to Hooker.
Milton has looked okay in mop up duty this year, but look at some of the teams he's succeeded against. He's gotten reps against Ball State, Akron, and UT-Martin. He did see action against South Carolina last week, but he still struggled with accuracy.
Tennessee will not be able to move the ball as effectively with Milton as they did with Hooker. The Vanderbilt defense has allowed fewer than 39.5 points in each of the last four games. They have been lit up by Alabama, Ole Miss, Georgia, and Wake Forest, but Tennessee with Milton isn't in the same league as those offenses. This is also as close to a rivalry as the Commodores have, and they need one more win to get bowl eligible. Even a mediocre bowl is a big step for a Vanderbilt program that has spent a long time in the wilderness. The Commodores should show up for this game, and they'll be able to keep the Volunteers under 40 points.
Appalachian St. / Georgia Southern Game Total under 63.5 points, -110 @WynnBet
Appalachian St. developed a reputation for an explosive offense by combining with North Carolina for over 120 points in week 1. In Sun Belt Conference play, the Mountaineers have only gone over 30 points twice in seven games. Appalachian St. has averaged 33.7 points per game on offense, while surrendering 24.5 points per game on defense.
Georgia Southern has averaged 32.1 points per game when they have the ball, and allowed 30.9 points per game when they don't. The Eagles have scored over 30 points in four out of seven conference games. Their games have been under 60 points in three of the last four games they've played.
This total comes off as way too high for a conference game at the end of November. Georgia Southern does need this one to become bowl eligible, so they could opt to take the air out of the ball if they have a late lead. Both teams are eliminated from winning their group in the Sun Belt Conference.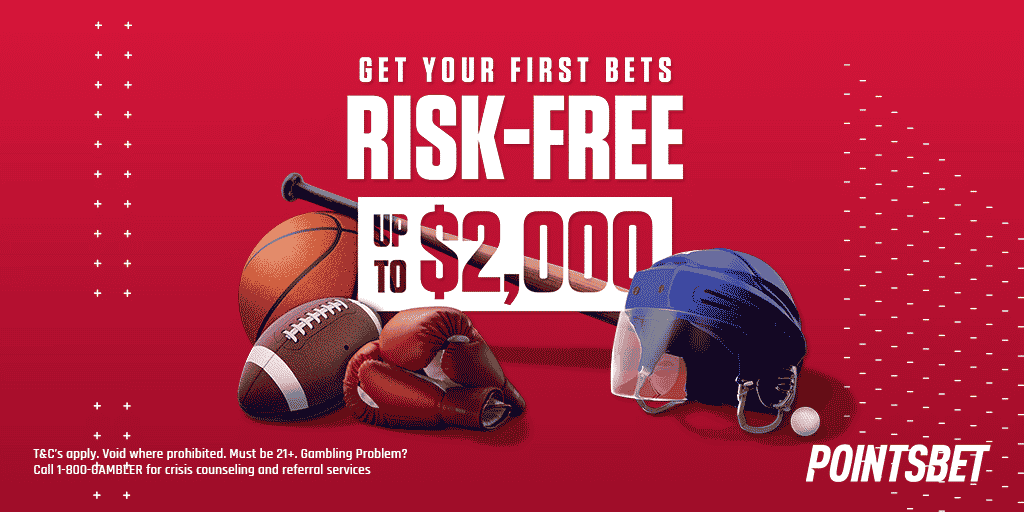 Michigan / Ohio St. Game Total over 56.0 points, -110 @WynnBet
When these teams meet, they tend to put up points in bunches. The last time this game was under 56 combined points was 2017. The last three match ups have seen 101, 83 and 69 points respectively.
Michigan is averaging 39.7 points per game on offense, and 11.7 points allowed on defense. Both numbers are a bit fraudulent as they played one of the softest non-conference schedules known to man. Are they prouder of the 56-10 win over Hawaii or the 51-7 win over Colorado St?
Ohio State is averaging 46.5 points per game on offense, and giving up 16.9 points per game on defense. This is a bit less fraudulent. The Buckeyes may have wins over Toledo and Arkansas St., but they also beat Notre Dame in week one, and have shredded the Big 10 conference this year.
There hasn't been any official word on the availability of Michigan's star running back, Blake Corum. However, it does sound like he's going to miss the Wolverines show down with the Buckeyes on Saturday with a knee injury. Corum is legit home run threat and would make a difference if he's available, but the Wolverines have a fairly deep running back room. Donovan Edwards should get the bulk of the carries in Corum's absence, and freshman C.J. Stokes should also see action.
Neither team's defense is likely as capable as the average point totals suggest, and this could potentially turn into a track meet. The game total over is the play that makes the most sense here, and it shouldn't be all that sweaty.