This will be an epic battle between the old guard of England and the young guard and a rising squad that is America. Get the family together, put on some coffee, and nurse that post-Thanksgiving hangover with some more football, soccer, action! The SGPN Soccer staff has been busy previewing and breaking down every single game and angle and we are excited to bring you some crucial analysis from our British and American perspectives for this hotly anticipated match.
EVEN MORE WORLD CUP CONTENT
Soccer Gambling Podcast World Cup Podcasts
MLS Gambling Podcast World Cup Podcasts

England vs USA World Cup Betting Preview and Best Bets
England vs. USA (-170 England ML) (+500 USA ML) (+310 Draw)
USA (0-1-0)
England (1-0-0)
Kickoff: 2 PM EST
Channel: Fox
The British Pick: England ML and Over 2.5
World Cup Gambling Podcast Co-Host Barry Penaluna
It's England v USA on Friday in the World Cup. Friends, allies, historic relations. 2 countries that have a lot in common. Unfortunately, being good at football isn't one of them. While England was thumping Iran 6-2, the US limped to a 1-1 draw against England's tenants, Wales. For reference, Wales is to England what Guam is to America. England looks really sharp going forward, and even if Harry Kane isn't 100% fit they have loads of forward options on the bench. In contrast, the USA has lots of endeavours, but is crying out for more quality. Gio Reyna returning might help, he plays at the top level for Borussia Dortmund, whilst Adams and Aronson, both of Leeds United, will run their socks off. Pulisic is a danger, but him being a proper wanker is a drawback. I think the US can get a goal, England's defence is vulnerable and the goalie has tiny dinosaur arms. However, the Three Lions are stacked in attack and can do more than enough offensively to get the W. Play is God Save the King.
The British Bet: England ML and Over 2.5
World Cup Gambling Podcast Co-Host Malcolm Bamford
What do I think of American culture? I think it's a good idea.
In the land of headshots, death strikes, and apex restarts, soccer is definitely not king. Speaking of Kings, we've got a new one, and Charles and the gang will enjoy England battering the USA on Friday. The US squad play for teams like the Minnesota Rattlesnakes, the Chattanooga Mudfrogs, and Norwich City. England has a team filled with World Class, premium talent. Harry Kane, Bukaya Saka, Jude Bellingham. Betting England is like finding money in the street.
A sport that doesn't end 132-118 seems to confuse many American fans, and the concept of a tie sends them into a meltdown. It's great that FIFA allows emerging nations into the World Cup, but this isn't going to end well for Christian Pulisic and the rest. People accuse the English of having a superiority complex. It's not a complex if you're actually superior. And we are. Vastly. Betting the England vs USA match feels like taking free money from our little brothers. Play is Bet England and bet them big.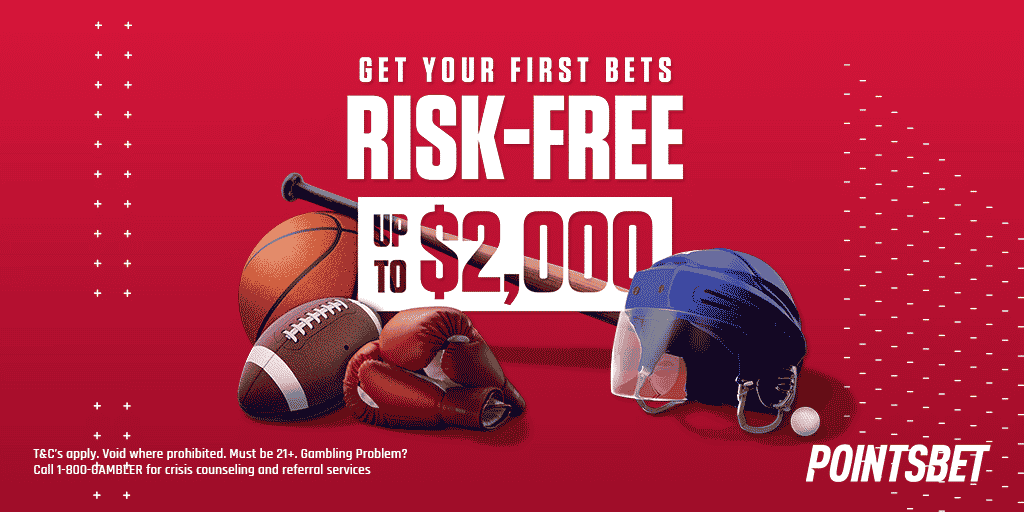 The American Bet: USA ML
SGPN Soccer Contributor Jeremy Drumm
England has owed the USA a favor ever since we bailed them out in WWII. Maybe the Yanks should just ask for 3 points in Qatar and we can call it even? If this were a matchup in cuisines then USA food ML would be a -500 favorite while England food ML would be the massive dog at +750. But seeing as we need to settle things on the pitch and not in the kitchen the Yanks will just have to find a different way to win. If the USA can play a full 90 minutes of high press and force enough pressure on the English backline then they might just be able to steal a cheap goal on Pickford. After all, the world saw the USA beat England way back in 1776. They might just be due for another win here in 2022. Could this be a preview of the USA as a dominant soccer power as they upset the old-guard England squad?  Play is U-S-A U-S-A U-S-A!
The Yankee Bet: Over 2.5 Goals
MLS Gambling Podcast Co-Host Ty Roder
Let's face it, England looked mediocre at best against a downtrodden Iran side. Their expected goal was  2.1 so they actually got lucky to score 6. The USA has long dreamed about beating England at a World Cup. Now is that chance. The youth and energy the Americans will bring will shake England similar to our beatdown during the Revolutionary War. England sits on their high horse as the creators of football (soccer). Now, the USA can stuff any egotistical British thinking and send them right back across the Atlantic. We like USA Draw No Bet (+320); and Over 2.5 (-110). England has won 3 of the last 5 against the USA.
The USA can't afford to drop any points here, and will not want to rely on the final match to earn more than three points. England also comes in knowing if they win, they can all but surely see themselves through to the next round. They did manage to get 2 goals against England which leads us to believe the US can get 1-2. USA's offense is far superior to Iran, but the backline is suspect. With all that's at stake, goals will need to be scored from the USA side. They can't sit back and hope that a draw here will get them through. Same for England, in that open play, should induce goal-scoring counterattacks. It seems crazy, but the USA side has a case to make this interesting betting-wise against England. Play is over 2.5 for (-110)