The long-awaited return of the XFL edges closer and closer. The league continues to tick items off of it's to do list, and none of those check marks was bigger than finally drafting teams. Quarterbacks were distributed and 47 rounds of players were drafted. The Seattle Sea Dragons look to start their run to be the first XFL championship since its first iteration in 2001 with their draft results. Projecting a depth chart can be difficult in spring leagues, however here at SGPN we think we're up to the task. So, let's take a look at the Seattle Depth Chart projections and analysis.
Exclusive SGPN Content
XFL Defensive Drafted Players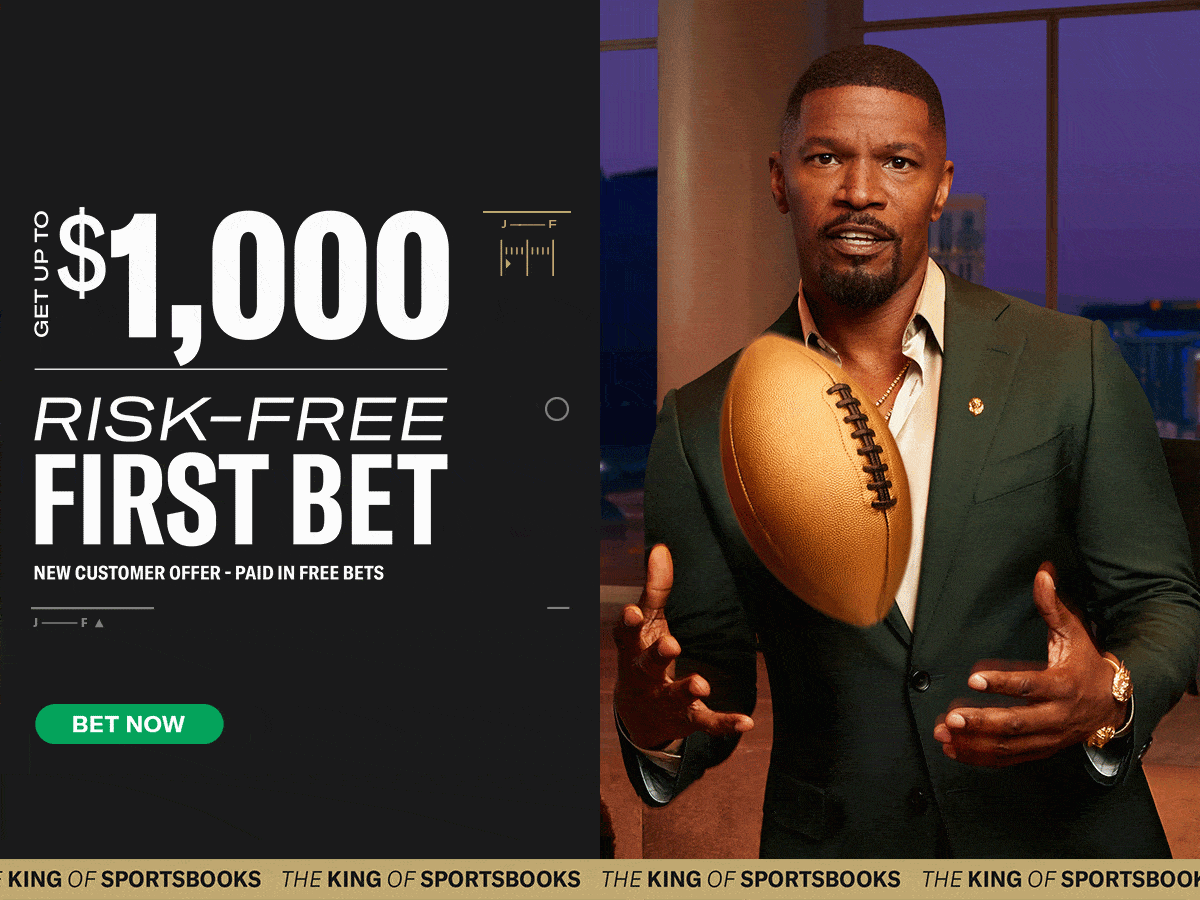 Draft Winner and Special Teams Players
Seattle Sea Dragons' Depth Chart Projections and Analysis
Quarterbacks
QB1: Ben DiNucci
QB2: Steven Montez
When the XFL assigned quarterbacks to the different teams the Sea Dragons landed two quarterbacks that have experience in an NFL quarterback room. The title of QB1 goes by default to Ben DiNucci, who many will know from his time on the the 2021 edition of HBO's Hard Knocks as he battled with Cooper Rush to be the backup to Dak Prescott. The season before that, DiNucci was thrust into action in three games (one as the starter) due to injuries to Dak Prescott and Andy Dalton. In his stint as QB1 for the Cowboys DiNucci was 23 of 43 for a 53.5% completion rate and no touchdowns but most importantly, zero interceptions. When he was drafted out of then FCS powerhouse James Madison, he completed 70% of his passes with 29 touchdowns to only six interceptions.
Steven Montez's most recent action was during the 2021 preseason for the then Washington Football Team. He saw action in two preseason games before being relegated to the practice squad. In those two opportunities, Montez completed 65% of his passes. In his time at Colorado, he completed 62.4% of his passes and added 63 touchdowns vs. 33 interceptions. Despite being penciled in as QB2 currently, Montez will have ample opportunity to win the job, and his spot on the projected Seattle Sea Dragons' Depth Chart as a backup is anything but a done deal.
Running Backs
RB1: TJ Hammonds
RB2: Brenden Knox
The Seattle Sea Dragons' Depth chart at the running back position didn't leave much room for speculation considering there were only two running backs drafted. While these two players are listed as RB1 and RB2, it's more of an RB1 and RB1A situation.
The RB1 slot goes to TJ Hammonds who played a total of six seasons at Arkansas, one of those as a redshirt and then was awarded an additional year of eligibility due to injury and COVID. Hammonds is lightning in a bottle, but was only really used as a gadget player in his time in Fayetteville. Hammonds, however, made the most out of every time he touched the ball. As a running back, Hammonds averaged 6.85 yards per rush over his career in addition to his average 17 yards per reception. Even with loaded backfields his entire time in Fayetteville, the Razorback coaching staffs made it a point to get the ball into Hammonds' hands.
The RB2 slot goes to former Marshall running back Brenden Knox. Knox ran for almost 3,000 yards in his time with The Thundering Herd and averaged 5.19 yards per carry. He spent the last season with the Dallas Cowboys practice squad and having the NFL experience should help him. Knox is more of a traditional back compared to the do everything nature of TJ Hammonds, and they might combine for a thunder and lightning arrangement in the Seattle Sea Dragon Backfield.
Wide Receivers
WR1: Kevin Shaa
WR2: Jahcour Pearson 
WR3: Jaylon Redd
WR4: Juwan Green
WR5: Damion Willis
Reserve:
Rashard Davis
Tayvian Cunningham
While the Seattle Dragons depth chart was thin in the offensive backfield, it's extremely thick at the perimeter, with the Sea Dragons electing to draft seven total WR's. Which lends itself for plenty of speculation as to where these players project.
Since quarterbacks were assigned, Kevin Shaa was technically the first player selected by the Seattle Sea Dragons in the XFL 2023 player draft. Shaa was at Liberty for their meteoric rise under head coach Hugh Freeze and was a consistent performer in that pass happy offense. He averaged 27 grabs per season in his time with the Flames and that was enough to land him preseason action with the Chicago Bears where he caught three passes in the two games he appeared in.
Jaylon Redd as WR3 has a tremendous amount of upside as a first time pro. Last year he wrapped up his college career with Oregon where he appeared in 51 games, starting 32 of them. Redd is a do it all type receiver that NFL teams are starting to covet. He amassed 179 rushing yards in his time in Eugene to go along with his 1,400 receiving yards, and also saw time returning punts and kickoffs. Redd could be the player that shakes up the Seattle Dragons depth chart at receiver heading into the first snaps of the XFL 2023 season.
Tight End
TE1: Joshua Perkins
The Sea Dragons must be saving the TE position for the supplemental draft since they only selected one in the draft, Joshua Perkins.
Since they only selected one tight end, Perkins is TE1 by default. However, they could have done much worse than the one tight end that they did select.
Perkins was started 19 games for the Huskies as a tight end. After the conclusion of his time for Washington he managed to catch on in the NFL and stick around for five seasons with three different teams, the Falcons, Eagles, and 49ers. He managed to find himself on the active roster for the Falcons and Eagles and even logged two touchdowns to go with his 17 career receptions in the NFL.
Offensive Line
OT: Julien Davenport
OG: Jacob Capra
C: Chris Owens
OG: Paul Grattans
OT: Liam Jimmons
Reserve:
Jovann Letuli
Michael Menet
Frank Ball
Tyrin Arcenaux 
The Seattle Sea Dragons' depth chart isn't littered with professional experience on the offensive line, however where they did opt to swing for players untested in the pro ranks, they hit homeruns.
Year in and year out the Alabama Crimson Tide has one of the premier offensive lines in college football. So how could the Sea Dragons go wrong with Chris Owens as #1 at the center position on their depth chart? Owens started every games at center his senior season which included a CFP championship game run vs. their rival Georgia Bulldogs. While he doesn't have NFL snaps, he does at least have time in an NFL organization when he landed with the New York Giants this preseason.
On the interior of the line Paul Grattans anchors the line with size and experience. Grattans comes to the Settle Sea Dragons depth chart via UCLA by way of Villanova. In his college career he started every single game. That level of durability makes up for his lack of pro experience and his time in the Chip Kelly offense will be an asset if the Sea Dragaons elect to go with an up tempo, pass heavy offense.

Defensive Line
DE: Niko Lalos
DT: Austin Faoliu
DT: P.J. Hall
DE: Curtis Weaver
Reserve:
Elijah Ponder
Daniel Joseph
Antwuan Jackson
The defensive line might have the most pro experience of all the position groups on the Seattle Sea Dragons' depth chart.
PJ Hall leads the way as the player on this team with the most professional experience. This Sam Houston player was drafted in the second round by the Oakland Raiders and in his NFL tenure started 27 games, recording 2.5 sacks as an interior lineman in that time. His 280 total tackles and 40 games played at the NFL level might be the most pro experience of anyone in the entire league.
Niko Lalos looks like a stud athlete they was on the cusp of catching on the NFL, but just couldn't quite crack the 53-man roster at the end of the preseason. While he spent time on practice squads, he does have meaningful snaps in regular season games. In one of those appearances he showcased his athleticism by logging an interception.
Linebackers
OLB: Jordan Evans
MLB: Emmanuel Smith
OLB: Tuzar Skipper
Backup:
Tre Walker
Linebackers could be a strength of the Sea Dragons with plenty of experience to fall back on in position on the Seattle Sea Dragons' Depth Chart. The question with their experience might be if they're fully healed and ready to play again.
Jordan Evans at one point was the starting OLB for the Cincinnati Bengals exiting fall camp. He played a lot of big-time football at the University of Oklahoma and got plenty of snaps with the Bengals. He's got a nose for the football in the passing game and intercepted five passes in college and two in the NFL. While he doesn't look like a game wrecker in the pass rush, he's the kind of linebacker that isn't an instant mismatch when he's lined up with an running back or tight end defending the pass.
While many don't instantly think Vanderbilt when they think of stud defensive players, Emmanuel Smith carried himself like an SEC linebacker in an NFL career that has so far spanned four seasons and includes actual NFL game action. Someone who has been good enough to stay on various NFL rosters might shine once he's able to put his game on tape in the XFL.
Defensive Backs
DB1: Chris Jones
DB2: Antoine Brooks
DB3: Linden Stephens
DB4: Kareem Orr
Reserve:
Rojesterman Farris
Shabari Davis
Reggie Robinson
Qwynnterrio Cole
Kendall Karcz
Roger Cray
Mykael Wright
Defensive Backs is where I project the most movement on the Seattle Sea Dragons' Depth Chart. While there is pro experience and players who played at larger schools in college, spring leagues are where players from smaller schools or were buried on the depth chart at larger schools can develop and put things on tape that might have been missed in their college days.
Kendall Karcz might win the "You played college ball where?" award. He spent his college days at St. Norbert (Wis) and was a game wrecker in his time. He must have impressed some scouts for the coaching staff to take a chance with him, and not let the him fall to the last round for his position in this draft. In three years at St. Norbert he picked off eight passes and returned three for touchdowns. He also added another touchdown as a punt returner. His versatility will help him make it on to the field.
Mykael Wright only played three seasons of college football before leaving Oregon, but in that time he started every game his last two seasons and intercepted two passes. The big factor that landed him on this depth chart is his prowess as a kick returner. He housed two kickoffs going the full 100 yards in his 2018 season. With that sort of explosiveness in the return game and time playing P5 football he might be the biggest question mark with the biggest upside.
Special Teams
Kicker: Brandon Ruiz
Punter: Cameron Nizialek 
Long Snapper: Thomas Fletcher
If the XFL taught us anything, it's that good kickers are hard to find. If they were really that good then they'd be battling for one of thirty two kicking jobs in the NFL. The teams with the best kickers were the teams that went far into the post season.
The Seattle Sea Dragons' depth chart has one lone kicker, Brandon Ruiz. Between Arizona State and Mississippi State, Ruiz was 52-70 kicking field goals with a long of 52 yards. In the PAT department he only missed one in his entire career. Spring leagues are known to experiment with the game ball, so he'll need to show the ability to adapt.
Recap
The Seattle Sea Dragons depth chart is still very much a question mark, with the supplemental draft yet to happen and an impending quarterback battle between Steven Montez and Ben DiNucci. However, you'll find a squad loaded with pro experience and some development projects heading into camp.
Related Content