Welcome to the Sports Gambling Podcast Network's Week Ten DFS stacks article!! Each week of the NFL season, I will be breaking down the DraftKings main slate to bring you the top 10 DFS stacks. 
"Stacks" in DFS can be defined as; playing two or more players from the same team in a single lineup. Stacking in DFS contests has become the predominant roster construction strategy, particularly for GPP tournaments, with various unique and creative ways to build stacks and maximize your scoring upside each week. 
The most popular stacking options include the skinny stack, the double-stack, the run-back stack, the full-on game stack, and the running back paired with a defense stack.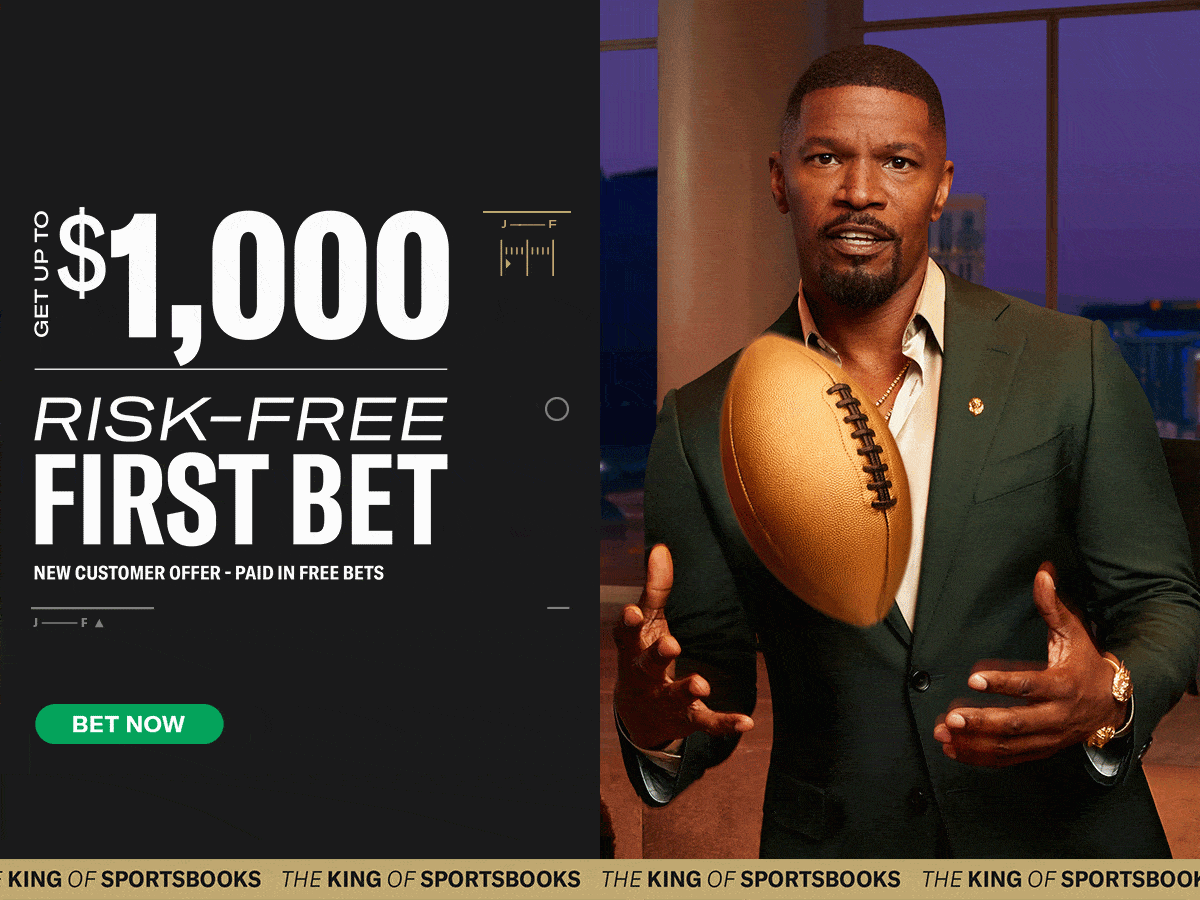 The skinny stack is traditionally a Quarterback paired with a skill position player. The double-stack includes the Quarterback and two skilled position players. The run-back stacks usually consist of a Quarterback and Wide Receiver from one team and an opposing Wide Receiver or Running Back.
A game stack can include up to five players from a single contest and a 3/2 or 4/1 team ratio, typically involving the Quarterback. The Running Back stacked with defense is just that. 
Each week the stacks in the top 10 will include a variety of these stacks based on the scoring upside and likelihood of cashing in GPP tournaments and cash games. 
MORE SGPN FANTASY FOOTBALL CONTENT
Week 10 Fantasy Football Rankings
October Trade Value Chart Update
SGPN Fantasy Football Youtube Channel
---
Top 10 Week Ten DFS Stacks
Patrick Mahomes (QB) Kansas City Chiefs
Travis Kelce (TE) Kansas City Chiefs 
Travis Etienne (RB) Jacksonville Jaguars 
Patrick Mahomes and Travis Kelce are averaging 49.7 combined points per game this season. It's extremely hard to get away from either one of them in building stacks this week based on the upside they present. They're both the most expensive players in their position groups so stacking them is one way to break up the chalk. Patrick Mahomes projected rostership is 13%, followed by Kelce at 12%.
Furthermore, according to PFF, Kelce has this week's best Tight End matchup against the Jacksonville Jaguars' Linebacker Devin Lloyd. Kelce's 19.6-floor projection on RunTheSims.com is the safest floor at the position. He's scored over 20-points in five of eight games as well. This week, the 50.5-point total is the highest on the 10-game DraftKings main slate. The Chiefs lead the NFL, averaging 30.4 points scored per game.
One of the main reasons more points will be scored is because of Travis Etienne for the Jacksonville Jaguars. Since becoming the lead back in Jacksonville, Etienne is averaging 28.5 touches per game and has scored three touchdowns. He's averaging 27 points per game in his last three starts. He's the focal point of the Jaguars' offensive scheme and should see plenty of volume in a high-scoring affair this week. He's worth every penny and will be featured in at least 40% of my GPP builds. He's currently at only 19% rostership. 
Total Cost: $22,800
The Chiefs have a 30-point team total this week.

10% higher than any other team.

Patrick Mahomes in similar situations averages:

27.1 points & 318 passing yards…

— SAL VETRI (@SalVetriDFS) November 10, 2022
---
Tyreek Hill (WR) Miami Dolphins 
Nick Chubb (RB) Cleveland Browns 
Heading into Week 8 I predicted that Tyreek Hill would take over as the NFL's leader for receiving yards. It happened as I expected. He's averaging 165.5 yards in the last two weeks. Additionally, he currently leads all NFL Wide Receivers in targets with 100 and DraftKings points with 221.9.
His $9,100 price makes it a challenge to stack him with Tua at $6,700 and also have enough salary to run it back with Nick Chubb, so I decided on the skinny stack. Tua doesn't need to get there for Hill to succeed. Hill is currently projected for 13% rostership according to RunTheSims.com. 
Running it back with Nick Chubb makes the most sense given his consistency and ability to break the 30-point barrier. Chubb has scored 18 or more DraftKings points in seven of eight games this season and has scored 20 or more points five times. The Browns' 49.5% rush rate is seventh best in the NFL through the first half of the season.
The Browns are coming off their bye week after crushing the Bengals at home back on Halloween. Maybe folks have forgotten about Chubb because he's currently only projected for a 6% rostership. 
Total Cost: $17,200 
https://twitter.com/PFF_Fantasy/status/1590724954374692866?s=20&t=Chq_0VuV9MCdBObNM8DQ3w
---
Saquon Barkley (RB) New York Giants 
Dameon Pierce (WR) Houston Texans 
The Houston Texans Rush defense is the worst in the NFL. We saw what Derrick Henry did to them a few weeks back so we know what Saquon Barkley is going to do. That's why he's priced at $8,600.
Despite averaging under 20 DraftKings points per game in the last four weeks. I expect Barkley to score above 20 points this week and have the potential to score 30. His 17% projected roster ship is the fourth highest among Running Backs.
My co-host on Chalk Blocked, Bo McBrayer, AKA Bo_McBigTime on Twitter has coined the phrase "Dueling Banjos for when you stack two opposing Running Backs from the same game. Currently, Dameon Pierce is 27% projected roster ship has the highest of any Running Back on the DraftKings main slate.
One way to break up that chalk is by stacking him with the aforementioned Saquon Barkley. Both backs will be a focal point of their offense with a low total of only 40 and a half points in this game. Nonetheless, expect a lot of offense to flow through the Running Backs. I'm comfortable stacking these two in smaller-field GPP tournaments.
Total Cost: $14,900
Players to pair with: Anyone 
Saquon Barkley's 10+ yard carries through the first half of the season pic.twitter.com/kI8YaJEewT

— Nick Falato (@nickfalato) November 7, 2022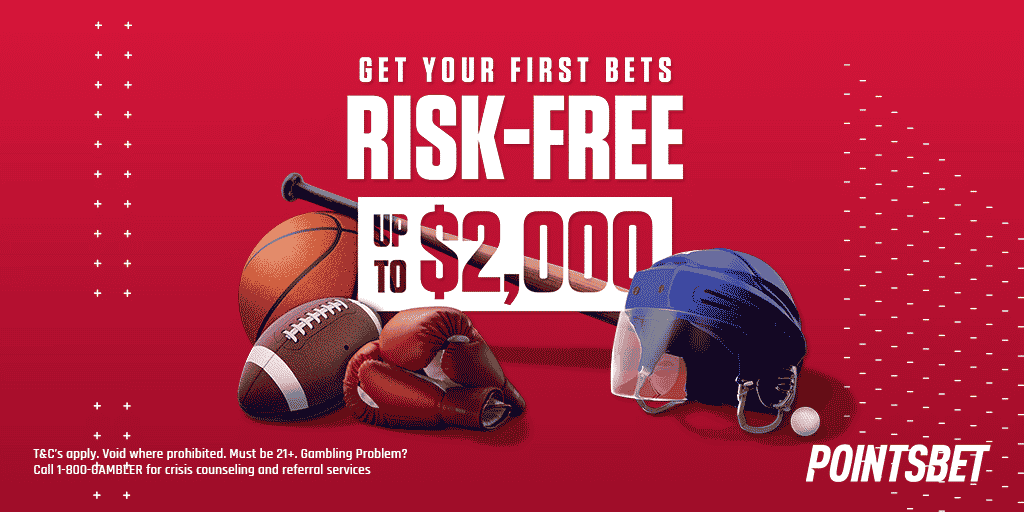 ---
Case Keenum (QB) Buffalo Bills
Stefon Diggs (WR) Buffalo Bills  
Dalvin Cook (RB) Minnesota Vikings 
The game on Sunday will make the first time Digg has faced his old team since the Vikings traded him in March of 2020.  In 47 games for the Bills, Diggs has 315 receptions for 4,037 receiving yards and 27 touchdowns. The man has been elite. Unfortunately, he might be without Josh Allen come Sunday. 
Josh Allen has not officially been ruled out for this week's game against the Minnesota Vikings, but he has yet to practice this week after injuring his throwing elbow in the loss to the Jets last week. It's looking more and more like Case Keenum might be getting the start on Sunday.
The only reason I would ever advocate playing Keenum is because of his $5,000 price tag this week. It's not like he has explosive weapons that can create big plays after the catch or anything.
The Buffalo Bills ranked 18th against the Running Back position this year as well, giving up close to 24 points per game. The Bills' secondary is one of the best in the NFL this season, so I expect the Minnesota Vikings to field a balanced attack on the road in Buffalo. The Bills are only favored by 5.5-points and if Allen sits, the total could fall a bit further. Cook has definitely taken a step back this season but still has two 25-plus point performances through eight games. 
Total Cost: $22,100
Sunday will mark the first time Stefon Diggs will play the #Vikings since he was traded to the Bills in 2020. He said his time in Minnesota was amazing. @kare11 pic.twitter.com/16ye72V6d3

— Reggie Wilson (@ReggieWilsonTV) November 10, 2022
---
Andy Dalton (QB) New Orleans Saints 
Chris Olave (WR) New Orleans Saints 
Diontae Johnson (WR) Pittsburgh Steelers 
Never in a million years did I think I'd be building a game stack with Andy Dalton this season. Consider it courtesy of the Pittsburgh Steelers secondary, which ranks 32nd against wide receivers. It doesn't hurt that Chris Olave is still criminally underpriced at only $6,800. Surprisingly he's picking up less than 10% projected roster shift this week. 
Dalton has been serviceable this year for the Saints too. His 93.42 passer rating is his highest since 2015. Dare I say it, but Dalton is back! As soon as I said it I regretted it but it can't be undone so we plow ahead.
I do think Chris Olave has the potential to break one or two long plays against the secondary. I don't think that Andy Dalton is an optimal play but Chris Olave can get him there and it's only $5,500.
Despite his inefficiency and lack of DraftKings fantasy points this season he's still the sixth most targeted Wide Receiver through the first half of the season. His 76 targets have only translated into 43 receptions and 372 yards with a paltry 4.7 yards per target.  
Additionally, the Saints are banged up with cornerback Marshon Lattimore and safety Marcus Maye both failing to practice yet this week. Cornerbacks Alontae Taylor and Paulson Adebo currently rank 85th and 111th out of 113 PFF-rated Cornerbacks this season. If there ever was a get-right game for Diontae Johnson, it's this one. I'm playing this stack in larger GPP fields where the sharks swim. If you can't stomach it, play George Pickens. 
Total Cost: $18,100
Players to pair with: Travis Etienne (RB)  Foster Moreau (TE)
https://twitter.com/PFF_Fantasy/status/1587886200798547969?s=20&t=Chq_0VuV9MCdBObNM8DQ3w
---
Justin Fields (QB) Chicago Bears
Cole Kmet (TE) Chicago Bears
Amon Ra St. Brown (WR) Detroit Lions 
The first rule of DFS is that you don't chase points. With that being said it's hard not to start Justin Fields this week against a porous Detroit Lions defense that ranks 30th against Quarterbacks. Last week Fields set the all-time single-game rushing record by a quarterback with 178 yards.
The second rule of DFS is that you don't chase points. Last week Cole Kmet exploded for two touchdowns and a career-high 22 DraftKings points. The conventional wisdom says to stay away this week. It's not going to happen again. Except, yep you guessed it, the Detroit Lions are terrible against the Tight End position.
They ranked 29th against the position this year and haven't given up 45 receptions for 505 yards and five touchdowns. Kmet is $3,400 and is currently only picking up a 5% rostership. 
Amon Ra St. Brown scored 62.8 DraftKings points in the first two weeks of the season. Since Week 2, he's scored 43.9 points total. Despite his scoring woes, he has had 19 targets in the past two weeks so the volume has still been there. Unfortunately, there's nothing sneaky about St. Brown except maybe his $6,900 price tag this week.
He's currently being rostered as the eighth most popular receiving option on the slate. Stacking him with Fields and Kmet is one way to differentiate your build and gain some leverage over the field. 
Total Cost: $16,800
Justin Fields ever since this video

• 9 TDs, 1 Turnover
• 257.6 Total Yards/Game
• 65.3% Accuracy
• 103.9 passer rating
• 31.3 Points a game
• 53.1% Success Rate (#1 in NFL)
• #1 Fantasy QB
• NFC Offensive Player of the Week
• 3 New NFL records

— Max Markham (@MaxMarkhamNFL) November 9, 2022
---
Derrick Henry (RB) Tennesse Titans 
Jerry Jeudy (WR) Denver Broncos 
Long live King Henry! Henry has rushed for six touchdowns in his last four games. He's rushed for over 100 yards in five straight games as well. He's been averaging 27.9 DraftKings points over his last six games. This week Henry faces the Denver Broncos defense that has struggled recently against Running Backs, giving up 28 fantasy points per game over the last four weeks.
Henry leads all NFL Running Backs for the 129 carries on the season. The volume and the floor are safe in this matchup. There's no more Bradley Chubb boys and girls. Henry should run all over the Broncos. 
Running it back with Jerry Jeudy makes the most sense since he's the Denver Broncos' most explosive receiver. Over the last five games, Judy has out-targeted Courtland Sutton 38 to 34, has seven more receptions, and has scored 27 more DraftKings points. He's also amassed 317 receiving yards to Courtland Sutton's 176 and has two touchdowns to Sutton's one.
Jeudy's also is only $100 more expensive, meaning all roads lead to Jeudy this week as my runback. I'm just gonna try and forget how cringe Russell Wilson is and bite this GPP bullet. 
Total Cost: $14,000
Players to pair with: Anyone

Derrick Henry career yards per carry by month:

September: 3.94
October: 4.45
November: 5.67
December: 5.5
January: 5.11

— Ian Hartitz (@Ihartitz) November 8, 2022
---
Cooper Kupp (WR) Los Angeles Rams
DeAndre Hopkins (WR) Arizona Cardinals 
Don't look now but Cooper Kupp is averaging more DraftKings points per game than any other Wide Receiver this year. He's the only offense the putrid defending NFL Champion Los Angeles Rams currently have. Kupp's 32.4% target share is the best in the NFL.
He has five games with 28 or more DraftKings points this season. The Cardinals are going to crush the Rams and they will be forced to throw the football 45 times. At only 14% projected rostership, he's a pay-up GPP value this week. 
DeAndre Hopkins came back down to earth last week against the Seattle Seahawks and only scored 13.6 points. Hopkins and Call of Duty star Kyler Murray were seen arguing on the sidelines after Murray failed to see him wide open.
The once-vaunted Rams defense hasn't lived up to its reputation this season either. They are currently giving up 34.5 fantasy points to wide receivers on average each week. The Cardinals run the most plays per game in the NFL too. There will be passes and lots of them to Hopkins. 
Total Cost: $17,000
Players to pair with: Anyone
https://twitter.com/AZCardinals/status/1589367903773564928?s=20&t=Chq_0VuV9MCdBObNM8DQ3w
---
Jacoby Brissett (QB) Cleveland Browns
Amari Cooper (WR) Cleveland Browns 
Jaylen Waddle (WR) Miami Dolphins 
The Miami Dolphins ranked 31st in the NFL against the Quarterback position giving up 22 points per game. Jacoby Brissett is only $5,400 this week and faces a potential negative game script where he'll be forced to throw the football in a furious comeback attempt. At least that's the game script that makes the most sense given how explosive Tua and the Dolphins' offense have been this season.
Amari Cooper has scored 20 or more points four times this season. He's coming off of five receptions, 131 yards, one-touchdown performance against Cincinnati back on Halloween. Cornerbacks Keion Crossen and Xavien Howard rank 113th and 95th out of 113 Cornerbacks rated by PFF. Amari Cooper could see close to 10 targets this game and makes a tremendous GPP dart throw to stack with Brissett. 
On the Dolphins' side, what's not to love about Jaylen Waddle? He's currently the fifth-highest-scoring DraftKings receiver and is averaging 19.7 points per game. His 812 receiving yards are fifth best and he's tied for second with six receiving touchdowns. Well, he's $1,500 cheaper than Tyreek Hill for a reason, but it's not a very good reason. If I'm fading Hill's $9,100 price tag then I'm going all in with Waddle. Pick your poison Cleveland, you are still going to die. 
Total Cost: $19,500
https://twitter.com/BallySportsCLE/status/1587429260347682816?s=20&t=Chq_0VuV9MCdBObNM8DQ3w
---
Dak Prescott (QB) Dallas Cowboys 
CeeDee Lamb (WR) Dallas Cowboys   
Allen Lazard (WR) Green Bay Packers 
At only $6,600, Dak is coming off his best performance of the year in his Week 8 win over the Chicago Bears. He passed for 250 yards, two touchdowns, and added another rushing score.
He scored 26.4 DraftKings points and looked like Dak. With Ezekiel Elliott battling a banged-up knee, look for Dak to continue to target CeeDee Lamb. He currently has the third-highest target share of any receiver in the NFL with just over 31% of the Cowboys' passing targets.
This week also hails the return of Mike McCarthy to Green Bay. You just know Aaron Rodgers will welcome him with a big hug at midfield, and laugh with him about the time he ran him out of town after winning a Superbowl. I'm sure the Packer faithful love being five-point home underdogs after dropping the last five games in a row too.
This game could get ugly quickly. The only glimmer of hope for Aaron Rodgers this season has been Allen Lazard. Despite being limited in practice this week, he is expected to start this week against the Cowboys. If he doesn't this will become a skinny stack real quick. 
Total Cost: $19,700
Players to pair with: Dameon Pierce (RB) TJ Hockenson (TE) 
I don't care what anyone says I'll be on this Island alone I'm still taking Ceedee Lamb as the best WR in the NFC East when Ceedee has his Qb like last year it's gonna be different‼️ pic.twitter.com/nZkFNgbgfU

— CowboysFanTalk (@Cowboys_FanTalk) November 7, 2022
---
Thanks for checking out this Week Ten DFS stacks article and check back daily for more SGPN fantasy football content.
RELATED CONTENT