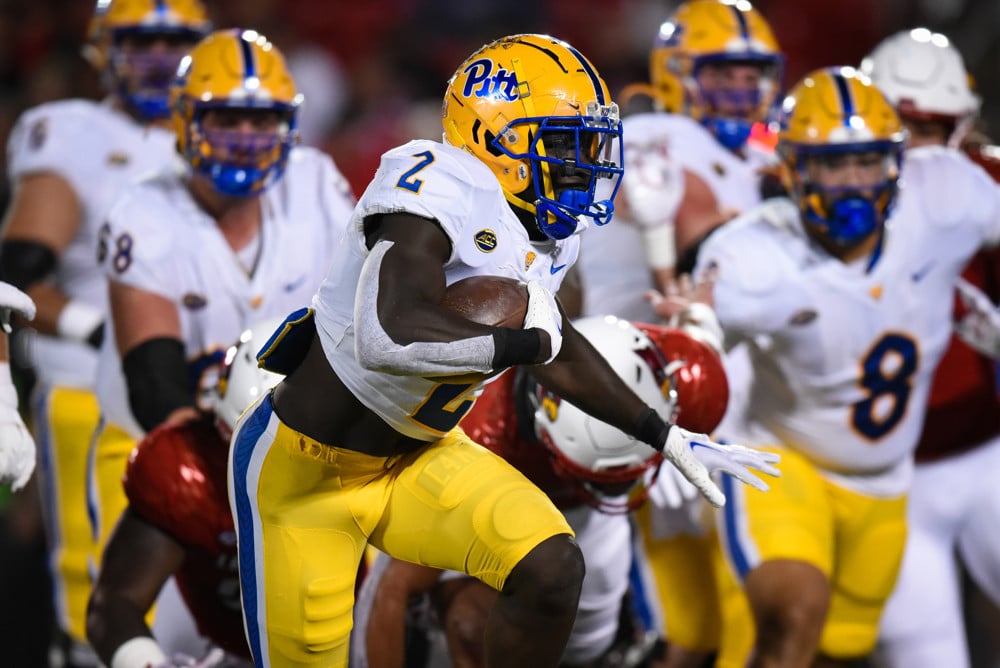 College hoops has tipped off and we're getting updated College Football Playoff (Invitational) Rankings every week. That can only mean that it's November, and we don't have much of a college football season left. In fact, after Saturday, we only get three full weeks of college football before conference championships start and then we roll into bowl season.
While there are fewer game days behind us than ahead for the 2022 season, we still have five point totals bets that you can take to keep building your bank roll.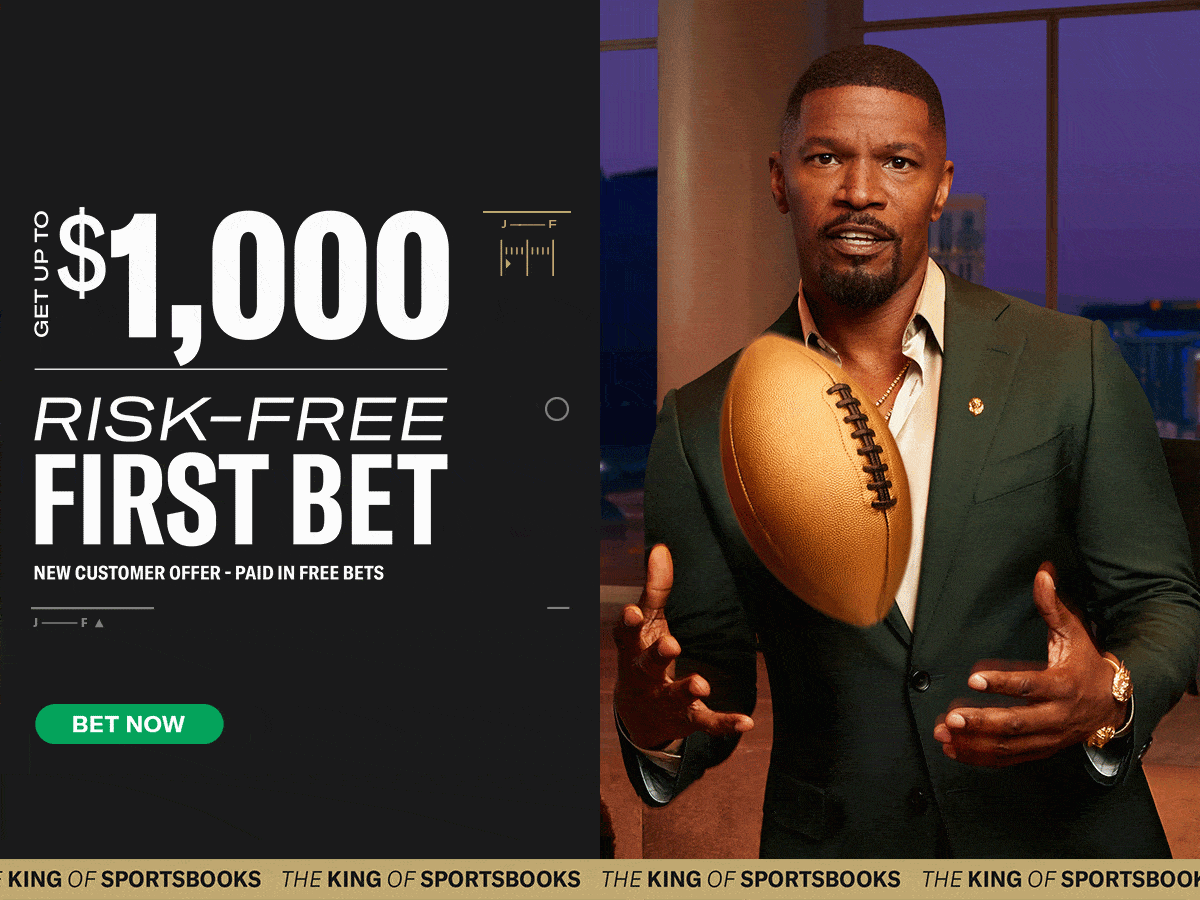 Pittsburgh Team Total Over 23.5 Points, -110
The Pittsburgh Panthers roll into Charlottesville on Saturday to take on the Virginia Cavaliers. Pittsburgh is averaging 29.2 points per game on offense this year, while Virginia is surrendering 22.6 points per game.
The Cavaliers are a bit fraudulent as they allowed 17 points to Richmond, nine points to Georgia Tech, and 14 points to both Miami and Old Dominion. The Cavaliers have faced a lot of rough offenses that have made their points against average look a bit better than they should. Virginia has also struggled against teams that can move the ball on the ground. The Cavaliers allow 149.2 yards per game on the ground. That's 73rd in the nation.
Pittsburgh should be able to move the ball any way they want to on offense against Virginia. Star running back Israel Abanikanda is already over 1,000 yards on the season and has racked up 16 touchdowns. Quarterback Kedon Slovis has proven capable when the Panthers have kept him upright and healthy.
Pittsburgh hasn't been great on the road, but they've also gone into a few tough environments. a 3-6 Virginia team that probably won't be bowl-eligible shouldn't represent that big of a challenge. Jump on the team total over for Pittsburgh on Saturday and cash.
South Alabama Team Total Over 30.5 Points, -110
South Alabama gets Texas St. on Saturday and this team total is set a bit low. The Jaguars average 32.3 points per game on offense, while the Bobcats have surrendered 24.9 points per game on defense.
Texas St.'s averages are padded by a shutout win over FCS school Houston Baptist and a win over Florida International that saw the Bobcats allow only 12 points. The Bobcats have been getting rolled regularly, and South Alabama's high-powered offense will likely end the day closer to 40 points scored than only 30. The Jaguars have been over 40 points at home in every game except a weird 10-6 loss to Troy. Jaguars Running back La'Damian Webb should be in line for a huge game against the Bobcats. South Alabama should roll on Saturday and rack up a ton of points along the way.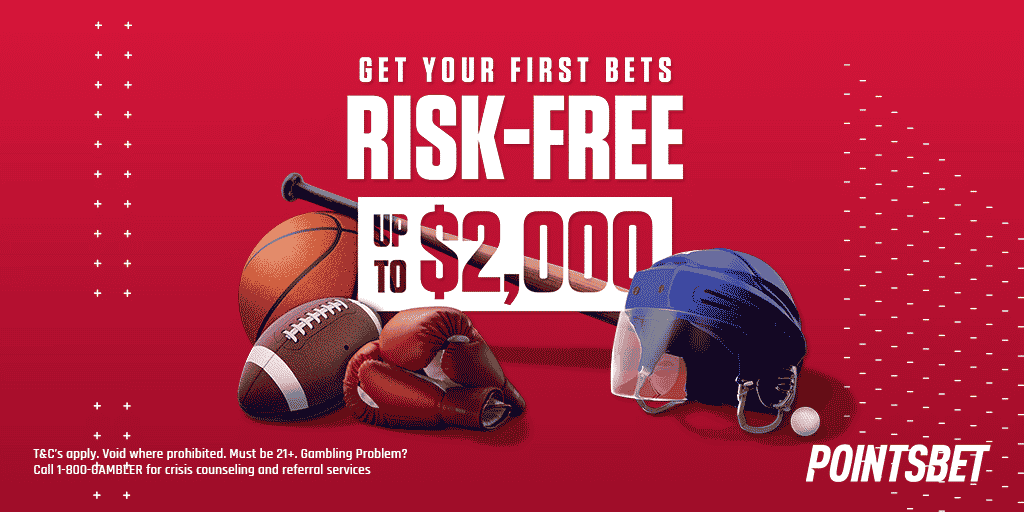 Coastal Carolina Team Total Over 26.5 Points, -110
Continuing with the Sun Belt theme for Saturday, Coastal Carolina gets Southern Miss coming to Conway, SC on Saturday, and the books have only set their total at 26.5
The Chanticleers have averaged 32.2 points per game this year on offense, while the Golden Eagles allow 24.2 points per game against.
In four road games this year, Southern Miss has allowed over 26.5 points twice. Miami racked up 30 points, while Troy scored 27. The Golden Eagles are also coming off a 42-14 spanking at the hands of Georgia St. The Panthers ran for almost 400 yards against Southern Miss. Coastal Carolina should managed to do the same.
The Chanticleers will miss quarterback Grayson McCall for the rest of the year, but they can run the ball. Running back C.J. Beasley has over 500 yards rushing for the Chanticleers, and back up Reese White has 372 yards on the ground with a 6.1 yards per carry average. Coastal Carolina is averaging 174.6 yards per game on the ground this year, and shouldn't have any trouble racking up yards on a suspect Southern Miss defense.
The Chanticleers should break 30 points on Saturday against the Golden Eagles. Bang the over and cash this one easy.
ULM / Georgia St. Game Total Over 58.5 Points, -110 @WynnBet
Continuing with the Sun Belt Conference, Georgia St. hosts Louisiana-Monroe on Saturday. The books have this one at 58.5 points and that's just too few. Georgia St. can move the ball on offense, but they can't stop anyone, even at home. The Panthers have been over 58.5 points in four out of five games this year. The lone outlier was a 31-17 win against Old Dominion.
ULM isn't that bad on offense this year. They're averaging 23.4 points per game and quarterback Chandler Rogers has a 14:6 TD:INT ratio, and has three touchdowns on the ground and one as a receiver. The concern for ULM, much like Georgia St., is that they can't play defense. The Warhawks are averaging 36.8 points per game allowed this year. That's 125th out 131 teams. In nine games this year, the Warhawks have been over 58.5 points in six of them. One of the outliers was a 35-7 win over Nicholls St.
This should be a track meet from the start, and these two teams should be able to rack up over 60 points on Saturday.
Louisville / Clemson Game Total Under 51.5 Points, -110 @WynnBet
Finally, an under! Louisville has the 19th-best scoring defense in the country, while Clemson has the 22nd. Clemson has been better than most would think on offense. The Tigers average 34.6 points per game. Louisville has also been capable on offense. The Cardinals average 30.2 points per game.
In Clemson's four home games this year, they've been under 51.5 points three times. In four road games this year, Louisville has been under 51.5 points three times. Conference match-ups like this tend to turn into rock fights, and that's what this game looks like it could end up as. Also, both of these teams tend to lean more on their ground attack than their passing game. This game could have over 80 running plays between the two teams. That means the clock will get chewed up quicker, and the total points should end up under 51.5 points.