The calendar reads November, which means it's time for the Octagon's yearly visit to the world's most famous arena, Madison Square Garden, in New York City. As per usual, the UFC has loaded up the fight card for the Big Apple, with two title fights on top and a rock-solid card from top to bottom. Here are my UFC 281 predictions for the event.
RELATED
5 Common MMA Betting Mistakes
UFC 281 Props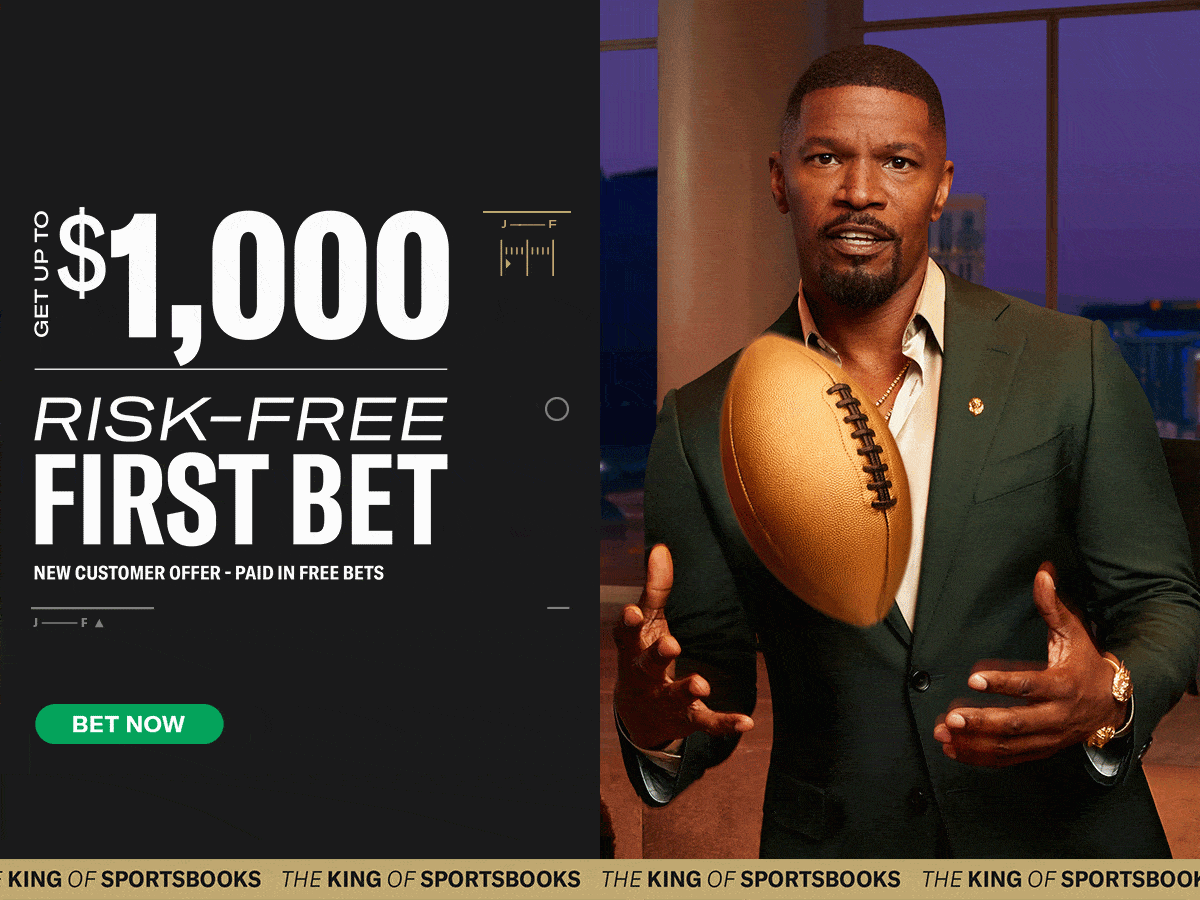 UFC 281 Predictions
All odds courtesy of WynnBet
Israel Adesanya (-215) vs Alex Pereira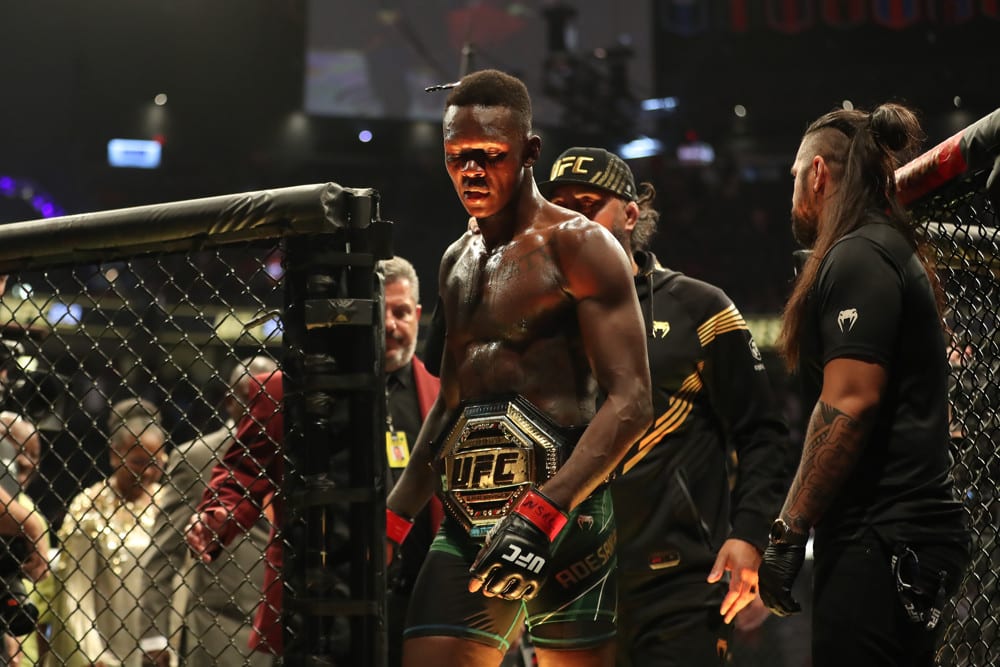 Hey, did you hear the news?! Alex Pereira beat Israel Adesanya TWICE in kickboxing matches, knocking him out one of those times. Yes, you've surely heard that, as the UFC has been playing this up since Pereira entered the organization last November. A year and three fights later, here he is rushed into a title fight. Luckily for the champ Adesanya, this is a mixed martial arts fight and not a kickboxing one. I think he'll continue to play it safe as he has done lately and avoid big shots from Pereira, winning a lackluster 25-minute decision in the process.
Zhang Weili (-345) vs Carla Esparza
This is a crazy line for a challenger heading into a title fight. But I'm predicting the hot potato game with the women's strawweight belt will continue Saturday, with former champ Zhang Weili physically overwhelming champ Carla Esparza and blitzing her on the feet with her strikes. We could get a finish here. But the line, as mentioned, is crazy, as Esparza very well could take down Zhang and grind out a win.
Dustin Poirier (-188 – not posted on Wynn) vs Michael Chandler
We get quite a banger third from the top as well, in lightweights Dustin Poirier and Michael Chandler. This is a bit of a fan's dream matchup, and I'm siding with the favorite in Dustin Poirier. I think he's just more well-rounded in the cage, with Chandler just looking to get into slugfests and having exciting fights. Not that there's anything wrong with that.
Chris Gutierrez (-220) vs Frankie Edgar
Reportedly this is former lightweight king Frankie Edgar's "swan song" in the sport. If so, he's not going to like how his career closes. Edgar has been knocked out in two straight fights, and four times total in his last seven fights (since 2018). He's done. Autofade. While Chris Gutierrez isn't a huge knockout artist (eight in 18 wins), he did win his last fight via TKO, and it doesn't take much to finish off Edgar at this point.
Claudio Puelles (+125) vs Dan Hooker
It's about time we get in on some plus-money action. Usually, I go striker over grappler, but I'm flipping the script here and taking grappling wiz Claudio Puelles. He's rolling, having won five straight, with three of them coming via kneebars, including his last two wins. Dan Hooker has been submitted three times, including two fights ago, so he can be susceptible to subs. Plus, Puelles is six years younger than him, which matters (fighters five years or younger than their opponents win 64% of the time).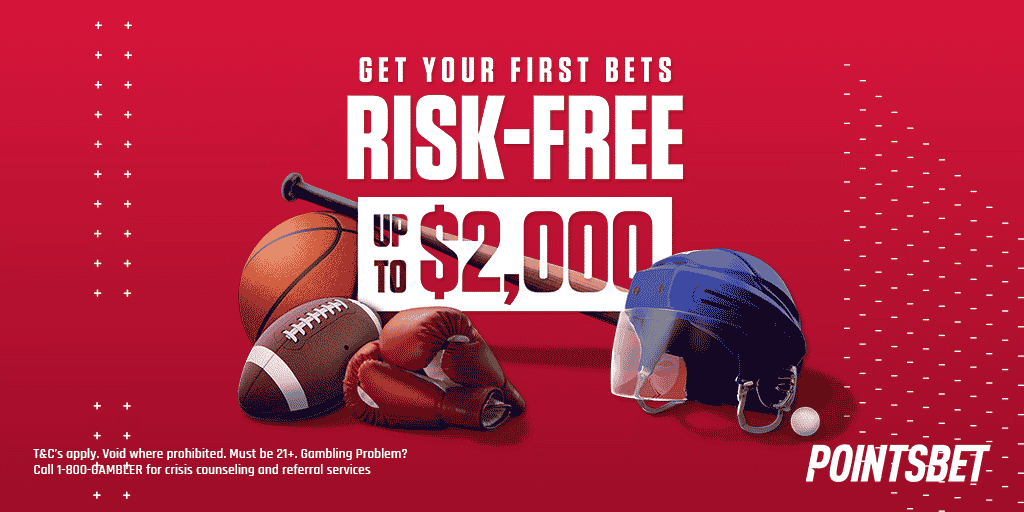 Brad Riddell (+105) vs Renato Moicano
Let's keep the plus money party going and grab Brad Riddell at +105. This is basically another striker vs grappler matchup, with Riddell being the striker, but, in fact, his and Renato Moicano's striking and grappling stats are both very similar. Riddell actually lands more takedowns on average than Moicano. Plus he hits way harder.
Dominick Reyes (-215) vs Ryan Spann
It's hard backing a guy who has lost three straight fights – the last two via knockout – especially at -215, but that's what I'm doing here in Dominick Reyes. First of all, those three losses came to Jon Jones, Jan Blachowicz, and Jiri Prochazka, so no shame there. Plus, Ryan Spann isn't a real big hitter – he relies more on grappling to win fights.
Erin Blanchfield (-415) vs Molly McCann
Molly McCann has been served up favorable matchups over his last few fights, which she's taken full advantage of, but that stops here with Erin Blanchfield. The bigger, younger, grappling phenom will have her way with 'Meatball', and make it seven straight wins as she moves up the women's flyweight ranks.
Andre Petroski (-205) vs Wellington Turman
I'm counting on Andre Petroski to continue his roll in the UFC as well. Winner of all three of his Octagon appearances, with the last two coming via submission, he gets a very strong grappler in Wellington Turman this weekend, but I think he can handle him on the feet or on the mat.
Ottman Azaitar (-120) vs Matt Frevola
Ottman Azaitar was going to be one of my underdog picks this week, but the money has been coming in hard on him and he's flipped to the favorite. 'The Bulldozer' hits like one, and I think his striking will be too much for 'Steamrolla' Matt Frevola on Saturday.
Silvana Gomez Juarez (+100) vs Karolina Kowalkiewicz
At least I'm getting Silvana Gomez Juarez at plus money against Karolina Kowalkiewicz. Despite winning her last fight, I still don't trust KK any longer, having lost five straight before then. And Gomez Juarez hits really hard. Maybe a little sprinkle on a knockout prop is worth a thought as well.
Seungwoo Choi (-165) vs Michael Trizano
I'll take another hard hitter in Seungwoo Choi, winner of six of his 10 pro MMA fights via knockout. He has a three-inch reach advantage over Michael Trizano to implement his striking, plus Trizano gets hit too much to survive against a guy like Choi.
Montel Jackson (-215) vs Julio Arce
Julio Arce has been consistently inconsistent, swapping wins and losses over his past six fights (he won his last one). Montel Jackson is bigger, younger, and a better and more dangerous striker.
Carlos Ulberg (-130) vs Nicolae Negumereanu
In the opener, I'll take the surging Carlos Ulberg to utilize his terrific kickboxing to turn away Nicolae Negumereanu. Ulberg has outstruck his UFC opponents by an incredible 4.96 strikes per minute over his three fights thus far.
Overall Record: 891-609
2022
Record: 285-155
Earnings:  -($383.27)
Return on Investment:  -0.9%
Related Content