Maybe this is my thirties talking, but this season is just blowing by in the blink of an eye. We are more than halfway through the NFL season and about two-thirds of the way through the fantasy football regular season. By now, most teams know whether they are a contender or not. For those teams with an eye on the playoffs, the waiver wire hustle never stops.
Sure, the league-winning waiver wire gems may be few and far between at this point in the season, but that does not mean there are not still valuable pieces to be had. The landscape of NFL rosters changes on almost a weekly basis due to injuries. The key to a playoff victory may be finding a valuable flex piece on the waiver wire that puts you over the top. Let's take an early look at some Week Ten waiver wire targets.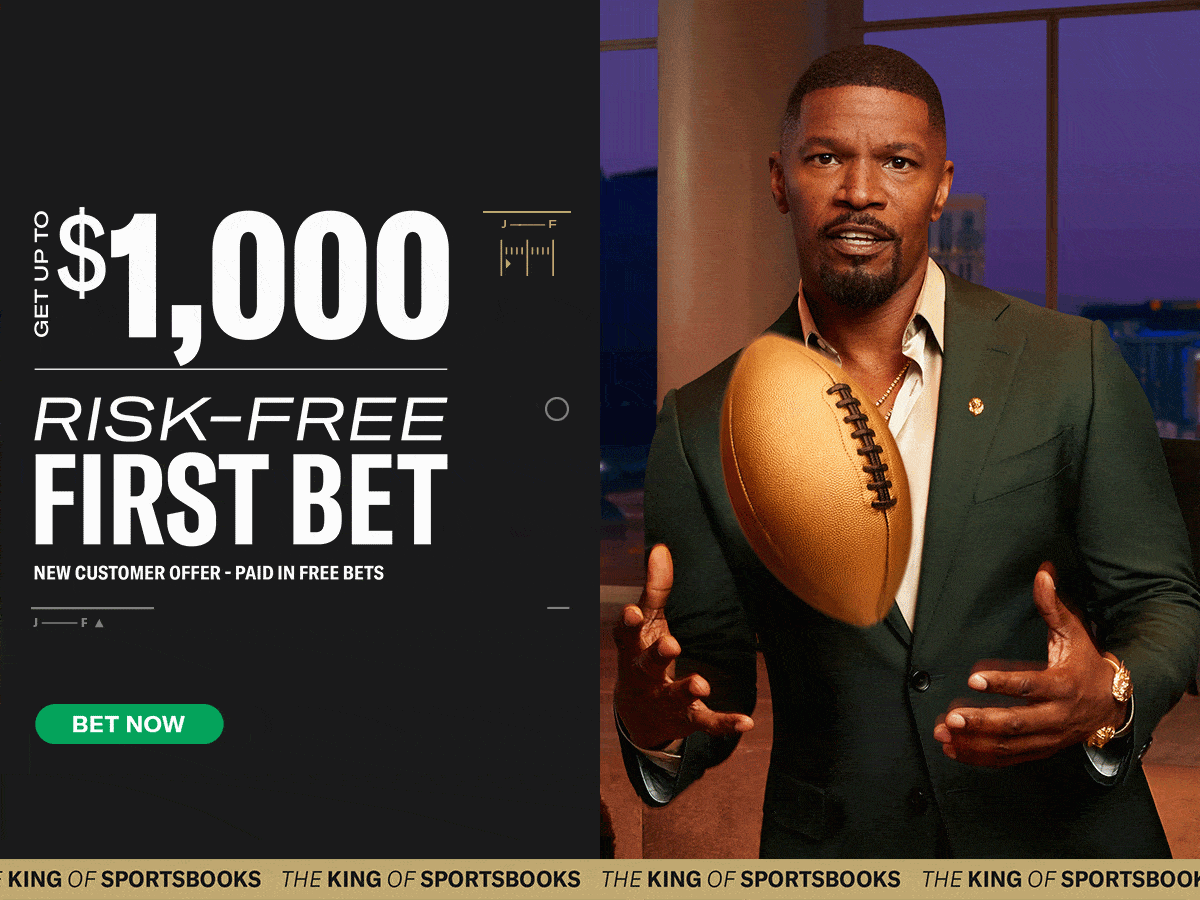 MORE SGPN FANTASY FOOTBALL CONTENT
Week 9 Fantasy Football Rankings
October Trade Value Chart Update
SGPN Fantasy Football Youtube Channel
---
Early Week 10 Waiver Wire Targets
Zay Jones – WR Jacksonville Jaguars (40.1% rostered)
Zay Jones' numbers do not pop off the page, but he is a steady contributor to an underrated offense. Christian Kirk is the clear number one in this team, but there is plenty of work to go around for Jones to be a reliable flex player, especially in PPR leagues. In a game where Trevor Lawrence threw the ball a modest 31 times in week 9, Jones was still able to garner five targets and turn them into five receptions 40 yards. That is good for 9 PPR points. While that may not swing your matchups and take you over the top, that is a pretty good floor for a flex player.
#Jaguars QB Trevror Lawrence was incredibly clutch when it mattered against Indy. Here's an 18-yard completion to Zay Jones on third-and-13 during Jacksonville's 18-play-go-ahead drive in the fourth quarter: pic.twitter.com/FWlNhR6Zqo

— Demetrius Harvey (@Demetrius82) October 18, 2022
Jones has also shown the ability to have a pretty high ceiling. In Week 2, he brought in 10 catches on 11 targets for 85 yards and a touchdown. Jones has also seen his snap share increase on a weekly basis and was on the field for 98-99% of the team's offensive snaps for three weeks leading up to Week 9.
Devin Duvernay – WR Baltimore Ravens (68.9% rostered)
Devin Duvernay may not be available in too many standard 12-team leagues but take a look anyway. As of this moment, the Ravens have not played yet on Monday night for their Week 9 matchup against the Saints. Regardless of the outcome of that game, I think Duvernay should be on everyone's radar. The Raven's offense runs through Lamar Jackson, Mark Andrews, and the ground game. That is no secret. Even so, Lamar Jackson is a top 5 quarterback in the NFL and will need solid targets to rely on.
The #Ravens are off and running: Devin Duvernay takes the opening kickoff 103 yards for a TD and a 7-0 Baltimore lead. pic.twitter.com/lMAUALpnA3

— Ari Meirov (@MySportsUpdate) September 18, 2022
Rashod Bateman was a fan favorite in the offseason to break out in his second year after battling injuries during his rookie season. Well, he is injured again and out for the season. Mark Andrews is nursing shoulder and knee injuries and will not play in Week 9. The Ravens have a bye in Week 10, so your league mates may be overlooking Duvernay on the waiver wire this week before Week 10. If you have room on your bench to stash him for a week, do it. In Week 8, he managed over 16 points in PPR scoring and made the most of his touches. Not only to bring in all 4 of his targets for 31 yards, but he received two rushing attempts for 33 yards and a touchdown. Look for Duvernay to see expanded opportunities down the stretch.
Philip Dorsett – WR Houston Texans (4.7% rostered)
Dorsett was one of two Houston Receivers that were thrust into an expanded role on Thursday Night Football. Nico Collins is nursing an injury, and the future of Brandin Cooks on the Texans appears to be murky at best. Dorsett may not hold much value in standard ten or 12-team leagues but is worth a look in deeper leagues or if you are hurting at receiver.
Philip Dorsett beats James Bradberry to setup the 1st & Goal. Not one of the best placed balls but Dorsett made a great adjustment. #WeAreTexans #FlyEaglesFly pic.twitter.com/463qQNaDIL

— Texans Fan Battle Podcast (@TexansFanBattle) November 4, 2022
There is not a ton of volume to go around on this offense, but Dorsett's usage in the absence of Collins and Cooks was encouraging. Dorsett was on the field for 83% of the team's offensive snaps in Week 8 and 77% in Week 9 on Thursday Night football. He turned his opportunity into five targets, three receptions, and 69 yards. Dorsett made the most of his opportunity ad could see more work as a result. He may be worth a stash in deeper PPR leagues until we see how this receiving room shakes out to end the season.
Chris Moore – WR Houston Texans (2.2% rostered)
Another Houston receiver? In this economy? I know, but hear me out. I do not think Moore and Dorsett are going to challenge Tyreek Hill and Jaylen Waddle for the best-receiving duo in the league. That would be laughable. I do think Dorsett and Moore are worth a stash in deeper PPR leagues until we see how the Nico Collings and Brandin Cooks situations shake out for the Texans. Collins is not healthy, and Cooks is unhappy with his situation on the team. The Texans are never going to be confused with the greatest show on turf, but the potential top 2 receiving options on any team should be considered on potential volume alone.
Chris Moore with a game tying touchdown for the Texans! pic.twitter.com/dwyOeyomVK

— Barstool Cincinnati (@UCBarstool) November 4, 2022
Moore was the best receiver on the field for the Texans on Thursday night. He made the most of his opportunity pulling down 4 of his five targets for 43 yards and a touchdown. Moore was even given a rushing opportunity for good measure. He was on the field for 73% of the Texan's offensive snaps, so the opportunity to produce will be there. The question is, can the Texan's anemic offensive support fantasy-relevant receivers? That is yet to be seen, but the situation is worth monitoring if you have room for a stash or two.
Jeff Wilson-RB Miami Dolphins (49% rostered)
The Dolphins wasted absolutely no time utilizing one of their new toys. In Wilson's first game as a Dolphin, he actually out-touched Raheem Mostert and got involved in the passing game. Wilson may end up being a solid weekly flex play and maybe more in PPR leagues down the stretch. Wilson touched the balls 12 times, totaling nine carries for 51 yards and three catches for 21 yards and a touchdown. He may still be rostered in most standard 2-team leagues, but if one of your league mates dropped him after the Christian McCaffrey Trade or Wilson's trade to Miami, you may just be in luck.
Look at Jeff Wilson Jr going crazy in his Dolphins debut.

— Leo Luna (@LeoLuna93) November 6, 2022
Mike McDaniels' has a history with Wilson, as he does with Mostert. He has shown that he loves to utilize his old San Fran Backs ad trusts them in all aspects of the game. Raheem Mostert had been a revelation for fantasy managers this season, but the trade deadline may have changed the outlook of that backfield. There is a chance McDaniels will ride the hot hand but Week 9 proved that Wilson holds more long-term value for the rest of the season because of his utilization in the passing game.
Deon Jackson RB-Indianapolis Colts (68% rostered)
Jackson has probably made a few of these lists in the past few weeks. He also may not be available in many of your standard 12-team leagues but hear me out. If you have room to stash Jackson on your bench, he is worth the roster spot. Yes, Jonathan Taylor should be back and firing on all cylinders next week, but that does not mean Jackson will no longer have value. Taylor has been nursing injuries all season, and the Colts will likely want to manage his load for the rest of the season. In addition, the Colts trade Nyheim Hines to the Bills at the deadline leaving a vacancy in their pass-catching running back position.
Colts RB Deon Jackson has started one game this season and was the highest-scoring RB in fantasy for the week.

He's now set to start again for Indy in Week 9. pic.twitter.com/osFlyaWuZd

— Field Yates (@FieldYates) November 4, 2022

For the last few seasons, Hines has had standalone value, especially in PPR leagues. The Colts like to feature a versatile pass-catching back in their offense and Jackson has shown he is more than capable of handling that role. Even though Jackson was underwhelming in Week 9 in the absence of Taylor, he has proven to be a valuable potential PPR asset in Weeks 5 and 6 when he scored 13+ and 28+ PPR points, respectively.
Jahan Dotson-WR Washington Commanders (36% rostered)
Dotson is a stash prospect. If someone in your league dropped him earlier in the season, this may be the time to beat the rush and stash him on your bench. Dotson was inactive for Week 9 but may be ready to suit up in Week 10. Prior to his injury, Dotson started the season on fire. In 3 out of the first 4 contests, he scored double fantasy points and managed to find the end zone 4 times.
He was a go-to red zone target prior to the Carson Wentz injury. There is an argument that the Commander's offense has become a bit more explosive since Taylor Heineke took over under center. Both Terry Mclaurin and Curtis Samuel have seen a boost in fantasy production since the quarterback change and Dotson was already proving to be a steady fantasy asset even when the offense was more anemic.
Carson Wentz lofts it to rookie Jahan Dotson for a @Commanders TD! #HTTC

📺: #WASvsDAL on FOX
📱: Stream on NFL+ https://t.co/Iz3yIhF6EG pic.twitter.com/6AjdkLcty4

— NFL (@NFL) October 2, 2022
Jaylen Warren- RB Pittsburgh Steelers (11% rostered)
Jaylen Warren has probably been in a lot of these columns for weeks now and has not produced much in terms of fantasy production quite yet. I do think his name is worth mentioning here as a stash candidate, even though the Steelers were on bye in Week 9. Given the Steelers did not play this week, and Warren is currently nothing more than a valuable handcuff, you may not have much competition to pick him up this week. That is the perfect time to pounce.
Jaylen Warren. Decisive. Downhill. Doesn't wait on anything. Just sees the holes and hits them. He's been a bright spot, for sure. #Steelers @937theFan pic.twitter.com/bF7DkELM3y

— Josh Rowntree (@JRown32) November 1, 2022
Warren has proven to have some stand-alone value, producing over ten fantasy points in the Steeler's Week 8 loss to the Eagles. He gets involved in the rushing and passing game, tallying six rushes and three catches last week. Warren has been far more efficient with his touches than the very disappointing Najee Harris this season by averaging 5.3 yards per carry to Harris' 3.3 yards per carry.
Harris has not quite been right this season, and his nagging foot injury might be playing a role. With the Steelers in the midst of a lost season, it would not be surprising to see Warren get more work as they manage Harris' load to finish out the season. Warren is a great stash prospect and may have standalone value sooner rather than later. If Harris were to go down, Warren would immediately have top-20 back potential every week.
Terrace Marshall-WR Carolina Panthers (12% rostered)
It is hard to recommend any player from the Panther's offense with confidence. If we have learned anything from the recent weekly surges coming from DJ Moore and D'Onta Foreman is that talent is talent, and they will find a way. Enter Terrace Marshall, who has been a bit of a disappointment since entering the league last season and not living up to preseason rookie hype. It seems a switch has flipped, and Marshall has now posted back-to-back double-digit PPR fantasy performances.
Terrace Marshall led the Panthers in receiving today:

3 catches
53 yards
1 TD

One of the few bright spots. pic.twitter.com/dhygAKhazW

— PFF CAR Panthers (@PFF_Panthers) November 6, 2022
His performance this week may be the most impressive, considering he produced during a week when the Panthers were being blown out by the Bengals for most of the game. Marshall managed to haul in 3 of his six targets for 53 yards and a touchdown. It appears Marshall has found his groove and has taken advantage of his opportunity. He is on the field often and has seen his snap share gradually increase since week 2. He has been on the field for 86% or more of the team's offensive snaps since Week 7.
Cole Kmet-TE Chicago Bears (22% rostered)
It might finally be Cole Kmet's time. Kmet was one of the off-season darlings that just did not pan out when the season started. He saw two targets through two weeks of the season and was dropped off most rosters. Alas, let there be light. Justin Fields has really hit his stride in recent weeks, and so has the offense. The Bears are still very much a run-first team, but they only have a few receiving game targets for Fields to choose from when he does happen to pass. Even with the trade for Chase Claypool, Kmet managed six targets in the Week 9 loss to the Dolphins.
.@justnfields hits @ColeKmet for 6 🎯

📺: #MIAvsCHI on CBS pic.twitter.com/mEyL8qovXp

— Chicago Bears (@ChicagoBears) November 6, 2022
What is more impressive is what he did with those targets. Kmet turned them into five receptions, 41 yards, and two touchdowns. The tight-end position is so shallow that anyone capable of producing those numbers on an ascending offense should be a priority add this week.
Check Back Often
Make sure you check SGPN regularly for updates to our 2022 NFL positional rankings, dynasty rankings, dynasty sleepers, weekly FAAB cheat sheets, and for all things NFL and fantasy.