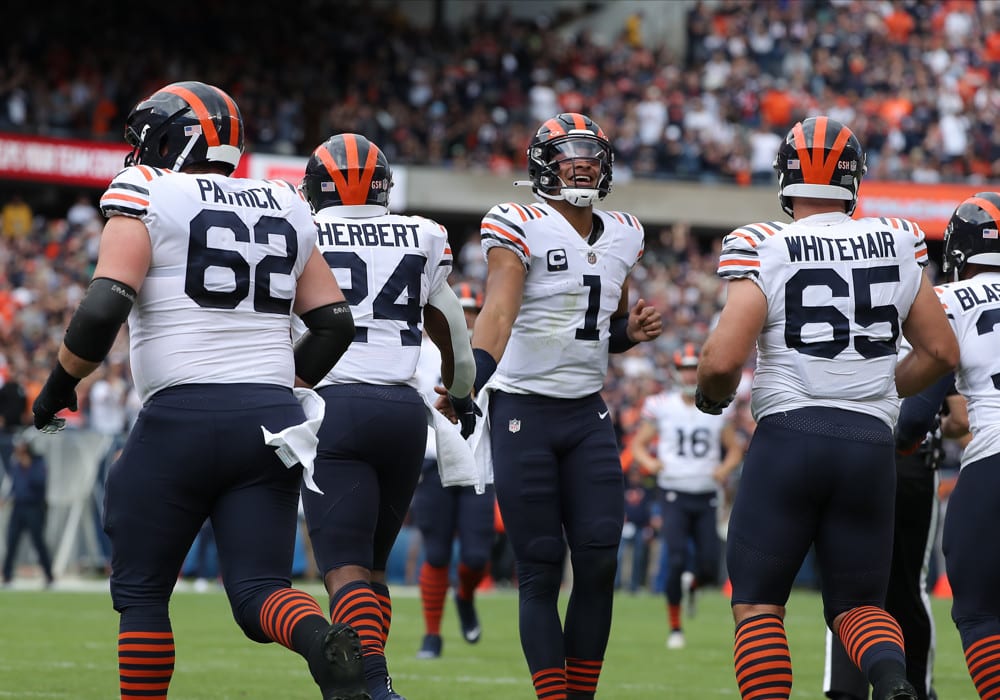 Week 9 has arrived, and SGPN is back with our Fantasy Football Rankings to propel your fantasy team to another victory. After week nine comes the witching hour of fantasy football as we enter the final four weeks of the fantasy football regular season. Now is not the time to give up or hesitate with your lineup decisions, be decisive and aggressive.
The season is dwindling, and before you know it, you'll be sulking in regret with an offseason full of "What Ifs" and "Could Woulda Shoulda"; it's time to make your stand! Be sure to share any week nine lineup questions and season-long questions with us on Twitter; we're here to help!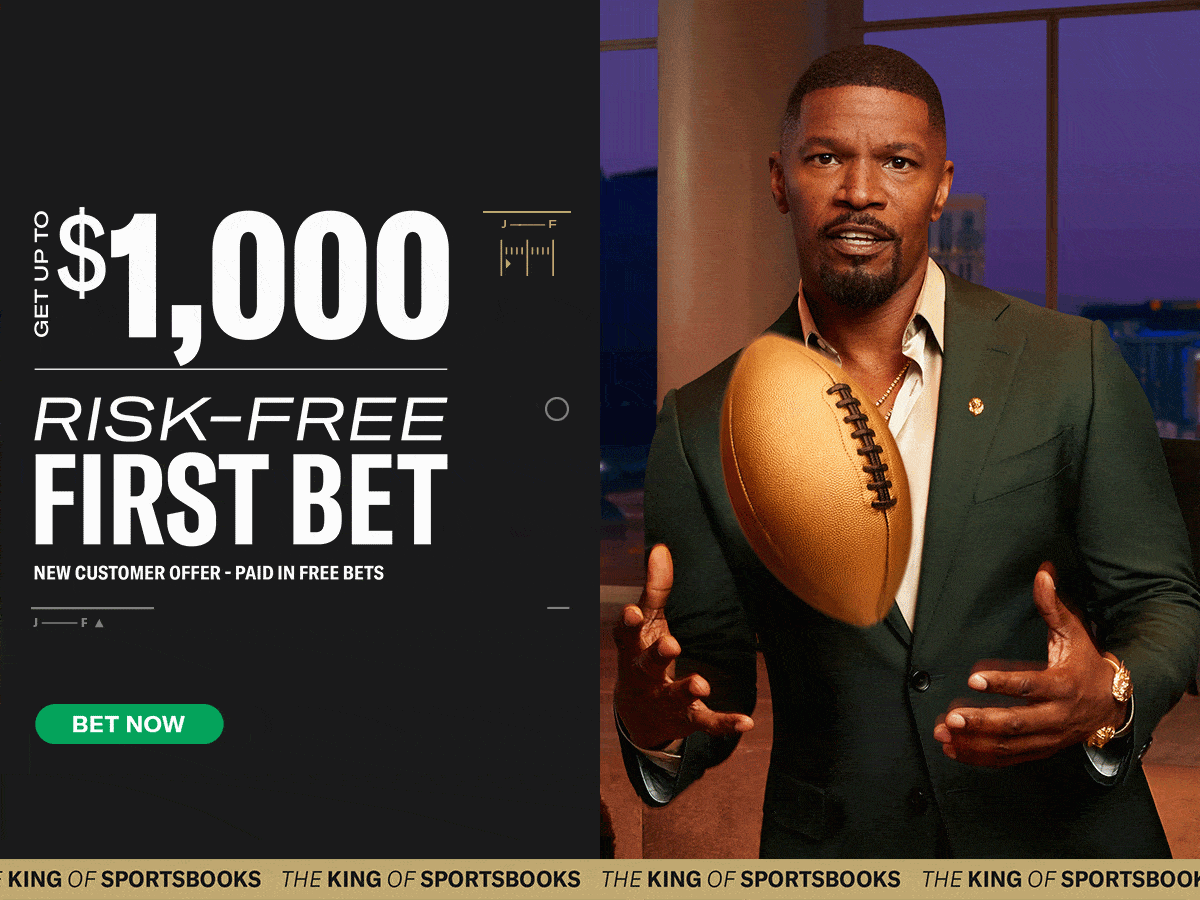 MORE SGPN FANTASY FOOTBALL CONTENT
Week 8 Fantasy Football Injury Report
October Trade Value Chart Update
SGPN Fantasy Football Youtube Channel
---
Week 9 Fantasy Football Rankings Update
Justin Fields (QB7) Chicago Bears
Justin Fields is surging up my rankings to QB7 in Week 9. Fields is coming off a career performance against the Dallas Cowboys in Week 8. He registered a 120.0 quarterback rating, 151 passing yards, 60 rushing yards, and three total touchdowns.
The Cowboys' defense was a good measuring stick for the Bears' offense and their young quarterback. Even after beating the Bears, the Cowboys have allowed the 5th fewest fantasy points to the quarterback position. Fields is also offering a much safer floor with his legs recently. He has 222 rushing yards and two rushing touchdowns through his last three starts.
This week Fields gets a friendly matchup at home as Chicago hosts the Miami Dolphins. The Dolphins allow the 6th most fantasy points to the quarterback position. I suspect positive game flow for Fields and plenty of scoring opportunities as the Dolphins should run the score up on a Chicago defense diluted of Roquan Smith and Robert Quinn.
Look for Fields to also utilize the newly acquired Chase Claypool in some quick touch plays. Claypool won't likely play a significant % of the snaps. However, I suspect the Bears will draw up some easy touches like screens, sweeps, and potential red-zone fades and isolation schemes for Claypool. At any rate, Claypool is another LIVE weapon in an offense that's dying for a playmaker.
---
Austin Ekeler (RB1) Los Angeles Chargers
Austin Ekeler is coming for the Atlanta Falcons, and there is nothing they can do about it. The Chargers will most likely continue to be without Keenan Allen. Plus, Mike Williams is gone for a handful of weeks. The Chargers will have no choice but to further lean on their workhorse and star, Austin Ekeler.
Luckily for the Chargers, Ekeler can carry the load, and fantasy owners should expect him to do exactly that. The Atlanta Falcons allow the 15th most fantasy points to the running back position. Their defense won't be enough to withstand the waves of Ekeler touches on the ground or in the air.
Ekeler has 61 touches through the last three weeks and has six of seven starts with 18+ touches. Given the lack of reliable depth, this could be a week Ekeler has 25+ touches. Albeit against a Falcons defense that has allowed the 6th most rushing touchdowns and 4th most receiving touchdowns. Ekeler is a lock every week, but this is the week we pay for him in all formats, especially DFS, Props, Pick'ems, etc.
---
Terry McLaurin (WR16) Washington Commanders
Woo, the Commandos are not looking good right now! Their legal issues and media coverage isn't very friendly to the fans. However, Scary Terry showed up with Candy this Halloween weekend, giving us all a four-quarter reprieve from the Dumpster Fire that is Washington Football. Taylor Heinicke has revived McLaurin and his fantasy value these past few weeks. Heinicke isn't a risk-averse quarterback, but he is, however, decisive with the ball and offers more willingness to sling the rock and take shots downfield. All in all, he's not afraid to let his teammates make a play.
Mclaurin is coming off two strong starts where he's totaled 186 receiving yards, 11 catches, and one touchdown. For reference, in the four previous weeks before this breakout, he combined for 16 catches, 234 receiving yards, and zero touchdowns. His production increase is clearly related to Heinicke's presence and the tandem's previous chemistry.
This week McLaurin and the Commanders host the Minnesota Vikings, who allow the 9th most fantasy points to the wide receiver position. Given the climate of Washington Football, we could see Kirk "Chain" Cousins come to town with revenge game vibes. If the Vikings' offense starts rolling early, we could see the tracks fall off and have a full-on offensive explosion from both sides.
---
Hayden Hurst (TE9) Cincinnati Bengals
Hayden Hurst is the #9 TE this season, and he's also my TE9 in Week 9. I'm not sure if I've just triggered Judgment Day or if I'm already living in a simulation because Hayden Hurst is on a shocking pace for 70 catches, 570 receiving yards, and 4+ touchdowns. Those numbers aren't going to Terminate the competition!
However, in this volatile TE market, Hurts feels like a safe commodity. He isn't booming week in and out, but if you feel good with your other starts and need a safe floor, Hurst could be your guy. The Bengals visit the Carolina Panthers in Week 9. The Panthers allow the 16th fewest fantasy points to the TE position.
Not an overwhelming threat by any means, but also keep in mind that the Bengals will continue to be without Star Receiver J'Marr Chase. There are extra opportunities to go around with Chase removed from the card. Hurst caught four passes for 42 yards with 10.50 yards per reception with Chase out in Week 8. I like Hurst's odds of finding paydirt this week. Lets's hope he can boom with more than a handful of receptions to boot.