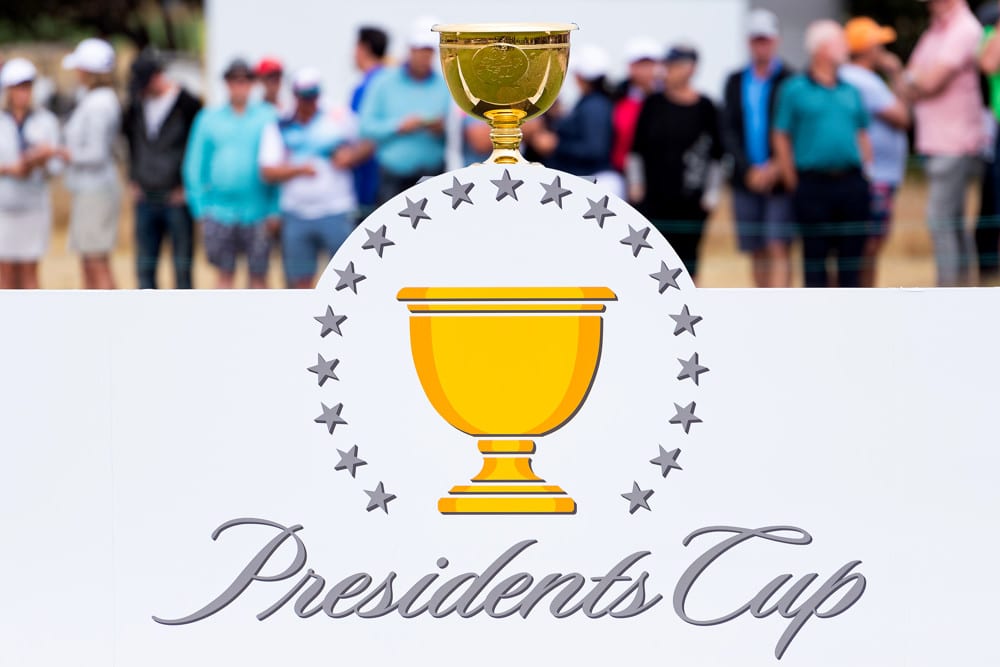 After three years, the Presidents Cup returns to professional golf. Will the Americans continue their dominance as the heavy favorite? Will the Internationals relish the role of the underdog and give the Americans another scare? We'll answer those questions and more. As always, here is your early deep-dive on the 2022 Presidents Cup and a preview for how to bet. In addition, listen below to the Golf Gambling Podcast for more information about golf betting.

2022 Presidents Cup Preview – The Field
Here are the rosters for each side (with their OWGR in parenthesis):
Team USA:
Scottie Scheffler (1)
Patrick Cantlay (4)
Xander Schauffele (5)
Justin Thomas (7)
Collin Morikawa (9)
Sam Burns (12)
Jordan Spieth (13)
Tony Finau (14)
Billy Horschel (15)
Max Homa (16)
Cameron Young (18)
Kevin Kisner (25)
Team Internationals:
Hideki Matsuyama (17)
Sungae Im (19)
Joohyung Kin (22)
Corey Conners (26)
Adam Scott (30)
K.H. Lee (43)
Mito Pereira (49)
Sebastian Munoz (63)
Cameron Davis (66)
Christiaan Bezuidenhout (67)
Si Woo Kim (76)
Taylor Pendrith (109)
The emergence of LIV Golf has wrecked havoc on the composition of each team. However, the Americans have a significant amount of depth on their side of the tee box to withstand the defections. Despite missing the likes of Dustin Johnson, Bryson DeChambeau, Brooks Koepka and Patrick Reed, eleven of the 12 players on the American side are inside the Top 20 in the OWGR.
Meanwhile, the cupboard is pretty lean for the Internationals. It's a shame because before the emergence of LIV, they had one of their strongest cores of the competition. We saw a glimpse of their potential at the 2019 Presidents Cup where they nearly pulled off the upset. But take away players like Cameron Smith, Joaquin Niemann, Louis Oosthuizen and Abraham Ancer, the Internationals are in dire straights.
While the Internationals have significantly embraced high level analytics to try and outwit their opponents, their chances of putting a scare in the Americans, let alone pull the upset, seem bleak.
2022 Presidents Cup Preview – Quail Hollow
The 2022 Presidents Cup will be held at Quail Hollow Golf Club in Charlotte, NC. Quail Hollow is the primary golf course used for the Wells Fargo Championship. It also hosted the 2017 PGA Championship. The year prior, Tom Fazio gave the golf course a massive face lift. For more details about the renovation and the history of the golf course, click here.
Here is a drone flyover of the Quail Hollow Club. This is a good preview of what the layout of the course will look like at the 2022 Presidents Cup.
There are a few addendums to make to the golf course preview from 2021. The biggest change is in the agronomy. When the Wells Fargo Championship is played in May, the rough is overseeded with ryegrass and the greens are overseeded with Poa Trivialis at Quail Hollow. But like it was in 2017, Quail Hollow will showcase wall-to-wall Bermudagrass. The greens have a strain of Bermuda known as Champion Bermuda. The following golf courses on the PGA Tour also feature this strain of Bermuda:
Country Club of Jackson
Congaree Golf Club
Sedgefield Country Club
TPC Southwind
Trinity Forest
In addition, the rough has been cut to 1.75″. Bermudagrass can be quite difficult to hit approach shots out of because balls can sink to the bottom. But at this length, players won't have any trouble making solid contact for their second. The decision to cut the length so short is clear gamesmanship by the Americans, who possess an overwhelming advantage off-the-tee to the Internationals.
The golf course will also have a slightly different routing than it does for the Wells Fargo Championship. The competition will move holes 12-18, which include the infamous "Green Mile" to the Holes 9-15. This was done to help showcase the most famous part of the golf course as many times as possible.
The Presidents Cup will play at 7,576 yards. That's an incredibly long golf course that'll favor a strong driving team like the Americans. It also will turn the golf course into essentially a long iron contest. Here's the approach shot distribution chart from the 2021 Wells Fargo Championship. This provides an excellent preview of what type of approach shots the players will hit at the 2022 Presidents Cup:
Almost 75% of all approach shots will come from over 150 yards, including almost 55% from over 175 yards. Gamblers should focus on proximity and relative-to-par scoring on approach shots > 175 yards this week.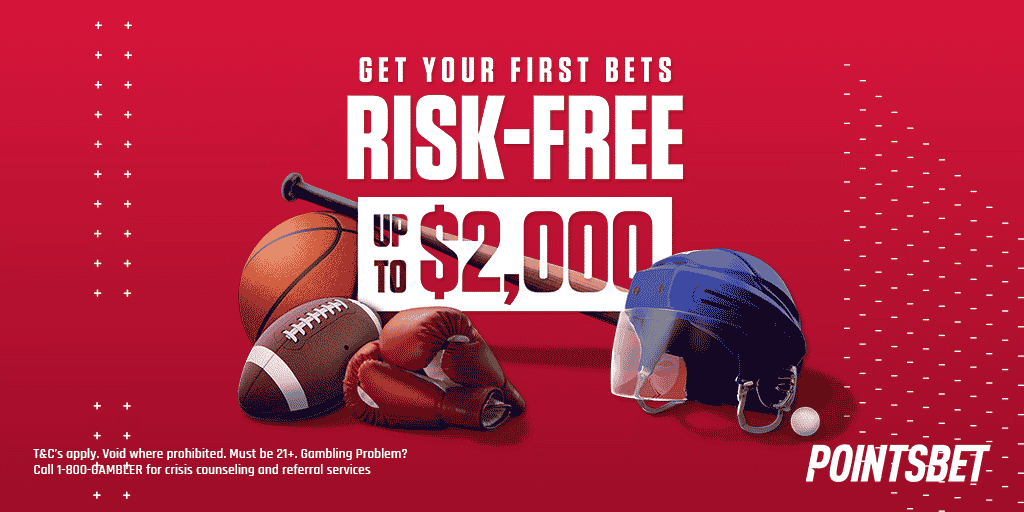 2022 Presidents Cup Preview – Betting Strategies
Let's get one thing out of the way – the Americans are going to win the 202 Presidents Cup. Between the overwhelming talent advantage and a golf course that will be tailormade to suit their strengths, it's not a question of if the Americans will win. But by how much.
Unfortunately, if you're looking to bet on the Americans to win, you have missed the boat. Before LIV began pillaging the PGA Tour, the Americans were a comfortable -225 favorite to win at Quail Hollow. After the first wave of defections that took Louis Oosthuizen and Abraham Ancer away from the Internationals, the line moved closer to -350 (the price I ultimately settled on). But when the big bombshell dropped that both Cameron Smith and Joaquin Niemann would also go to LIV, the best you can find is -700 for the Americans to once again win the Presidents Cup.
Long story short – unless you have $3,500 laying around, betting them on the money line probably isn't for you.
However, you still have plenty of options available to put together a profitable and fun betting card for the 2022 Presidents Cup. Here's a few of the ways to do it:
Option #1 – Cross-Sport Parlay
The easiest and simplest way of juicing up your parlay a little bit is by including the Americans on a cross-sport betting card. Take whatever NFL or College Football parlay of your liking and throw in Team USA to juice it up a little bit more.
Here's a few examples of some parlays you can do (per WynnBet):
Team USA -900/Vikings -300 (vs. Lions)/Chiefs -300 (@ Colts) ML Parlay: -103
Team USA -900/Under 41.5 Falcons/Seahawks -105: +117
Team USA -900/Dolphins +4 vs. Bills -105/Texans ML @ Bears +125: +388
There's lot of fun combinations to add to your favorite NFL or College Football parlay and juice it up just a smidge with a guaranteed win on the third leg.
Option #2 – Winning Margin, Exact Score, & Session Winners
This route presents a much more lucrative and fun method to bet the 2022 Presidents Cup. Betting the winning margin presents a much more palatable juice to swallow, while the exact score can yield 10/1+.
Before slamming a prop for a USA romp, is there a world where the Internationals can keep it relatively close? Maybe…but only for a short while.
If anything, I think there is a world where the Internationals can keep things close on Day 1. Or to put it another way, the Americans get off to a slow start. Only Billy Horschel and Max Homa enter the Presidents Cup with an event under their belt within the last 2 weeks. As for everyone else, none of them have played a competitive round since the Tour Championship. That was over a month ago. And given the expectation that this will be a cake walk, maybe they get off to a slow start.
If you buy that narrative, then betting the Internationals to win Day 1 at about +275 or a tie in the session at +500 is a decent long shot option.
After Thursday, however, I expect the Americans to dominate the next three sessions. By Friday, they should have any course rust shook out of their game. And the Internationals just don't have the horses. Of the 24 players in the field, eight Americans have gained more strokes per round over their last 50 rounds than the International's top player, Sungjae Im. Nine of them have gained less than a stroke per round over their last 50 rounds. Only 3 Americans can match that futility. And considering all the golf course advantages the Americans will have, the Internationals just don't stand a chance.
Heading into Sunday, I expect the Americans to hold a commanding lead. Could the Americans take their foot off the gas (aka allegedly holding a team bonding session over a keg of beer on Saturday evening) and allow the Internationals to claw back a bit of pride in Sunday Singles? Perhaps. That's another way to get some International success on your card at about +300 to win Sunday Singles. Regardless, I don't see how this isn't at least a 7 point or more victory for the Americans. And maybe more.
If you agree, here are some options available to you:
USA Wins by 7+ Points: -115
USA Wins 20-10 or better: +185
USA Wins 23-7 or better: +1400
Option #3 – Player Over/Unders
Based on how you see the 2022 Presidents Cup going, you can find ways to bet over/unders on total points won by players on each side. Here's a few that are on my radar:
Hideki Matsuyama Under 2 Points: +100: Hideki has a ton of pressure on his shoulders. He's one of the best and most experienced players on the team. He'll probably be asked to play at least 4 times at the 2022 Presidents Cup.
But he isn't coming into this tournament in tremendous form. He's struggled a lot off the tee this season, gaining only 0.01 strokes OOT over his last 50 rounds and losing about a quarter stroke over his last 12. He hasn't had a Top 10 since the U.S. Open. And he's battled nagging injuries all season long.
Hideki also has some scar tissue at Quail Hollow. After blowing a Back Nine lead at the 2017 PGA Championship, he has finishes of T76 and T31 in his next two starts at Quail Hollow. Throw that onto the immense pressure he'll feel to carry the team, he might not be in a great headspace.
This prop also may come down to the Internationals strategy of how they want to pair him in the sessions. My guess is they'll want to put him against the stronger American teams in hopes he and his teammate can take down a point. That will allow the weaker International teams the opportunity to steal a point or two away from a weak American teams. But that would mean a much tougher path for Hideki to win points.
There won't be a ton of points available for the Internationals. And as demonstrated above, there's a lot going against Hideki in the competition. As such, bet the under on his total points scored at plus odds.
Kevin Kisner Over 1.5 Points: -115
The stat sheet isn't friendly to Kisner. He is by far the weakest player on the American team. Over his last 50 rounds, Kisner is gaining only 0.24 strokes per round on the field. And over his last 12 rounds, Kisner is losing 1.27 strokes per round with his ball-striking. On a long and demanding golf course, that's not a recipe for success.
Frankly, Kevin Kisner probably shouldn't be on this team. But that wasn't my decision. It was Captain Davis Love III's decision. And for whatever reason, he's decided that Kevin Kisner was the perfect anchor to his 12 man team at Quail Hollow.
The one knock on the Americans is their lack of imagination and creativity. The Americans typically throw out very predictable pairings, especially when they're huge favorites. And they love leaning on past team competition experience, especially early on. Whether I agree with it or not, I expect Kisner will play right out of the gate on Thursday. If he gets an early win, he'll absolutely get thrown out again on Friday. And probably once on Saturday. That means up to four matches for Kisner.
While on his own Kisner is probably a liability, he can be a very able partner if paired correctly. If he's put with a longer player (say, Tony Finau or Max Homa), his putter is a tremendous asset because he's so good on Bermuda greens. In Fourball, he can make a mess all he wants on 60% of the holes. But he's also going to win a bunch of holes by draining a long birdie putt out of nowhere because he's so good on Bermuda. And in alternate shot, he's going to be able to keep the ball in the fairway to give his longer playing partner a chance to stuff the approach close and give him a great look at birdie. Or deliver a crucial par saving putt.
And despite Kisner's overall disdain for longer setups, Quail Hollow happens to be a golf course he enjoys. Before the 2017 PGA Championship, he said of Quail Hollow's Bermuda greens "I love putting on the surfaces. They are pure…I just feel so comfortable, I don't feel like I have to read it and over read it. I can stand up and putt like I've grown up doing".
If the Americans are truly going to roll, there is a ton of points available for Kevin Kisner to obtain. Especially if he has a competent playing partner in Fourball and Foursomes. And at reasonable odds, take the over that he'll get at least 2 points in the 2022 Presidents Cup.
RELATED CONTENT