There's no question about it: eSports are here to stay. Worldwide, the top gaming events for games like Garena Free Fire, League of Legends, and Dota 2 regularly draw in millions of concurrent viewers. While they don't hold a candle to the NFL's 110 million-plus Super Bowl audience, the Free Fire World Series in 2021 drew in 5.4 million viewers—which is more than the four million who watched the NHL's final Stanley Cup game in 2022. 
As major events grow in popularity, top eSports players are being recruited to join teams around the world. So far, the industry has yet to set uniform rules on international players' rights and trading guidelines, but these are in the works. Riot Games, for example, is leading the charge.
Viewed from an infrastructural perspective, eSports players are certainly athletes like those who compete in the NFL or another major league. They draw in comparable audiences, they compete on a global stage with the world's greatest players, and they earn top dollar in doing so. But… are they athletes if they don't rely solely on physical technique, after all? Let's take a closer look.
The Mental Game
eSports isn't the first debate to rage around what degree of physicality makes an athlete. For example, poker pros have been treated as quasi-athletes since the World Series of Poker took off in the 1970s. Like gaming, a vibrant online poker community has helped foster interest in skill in upcoming generations. 
And poker players head to the mat for global competitions—and they take home millions for their successful efforts. By and large, though, they aren't considered athletes. Similarly, some sports fans have questioned the athleticism of NASCAR and F1 drivers.
If they sit behind the wheel and make minimal physical movements while relying on lightning-quick decision-making (like many eSports players), are they actually sports stars? Or do they exist in a type of in-between that relies on physical strength and mental grit?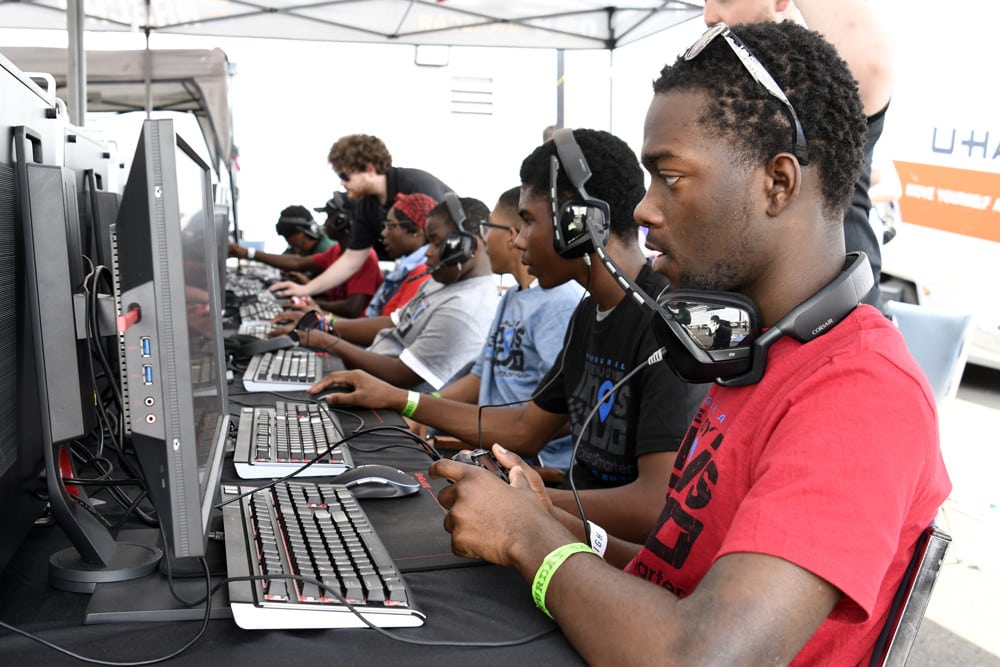 Rise & Grind
Athletes of all stripes must make quick decisions in a split second, all while facing physically exhausting circumstances. In other words, being an athlete requires mental and physical conditioning. And even though eSports athletes won't be jogging up and down a pitch, they still need to train their bodies to handle long gaming sessions. 
Their eyes must be quick to assess a field, like a quarterback; their hand-eye coordination should be reliable, like a short stop; and their breathing should be optimized for clarity of thought, like a swimmer. 
And speaking of long gaming sessions, many eSports athletes pore countless hours into perfecting their skills—just like any athlete would. The notion that eSports athletes sit to compete, and therefore aren't athletes, also doesn't hold much water. After all, the International Olympic Committee recognizes both chess and bridge as legitimate sports.
Shaq Weighs In
In May 2022, one of eSports' biggest original investors weighed in on the debate. Shaquille O'Neill, who played for the 'Showtime' Lakers in the early 2000s and has four NBA championships under his belt, is an authority on athleticism. And, much to the delight of top players around the world, argued in favor of eSports players being athletes.
Shaq drew on his own experience on the court, concluding that only 15 percent of his athleticism was physical. The vast majority was mental—and eSports athletes, according to Shaq, are some of the toughest mental competitors in the world.