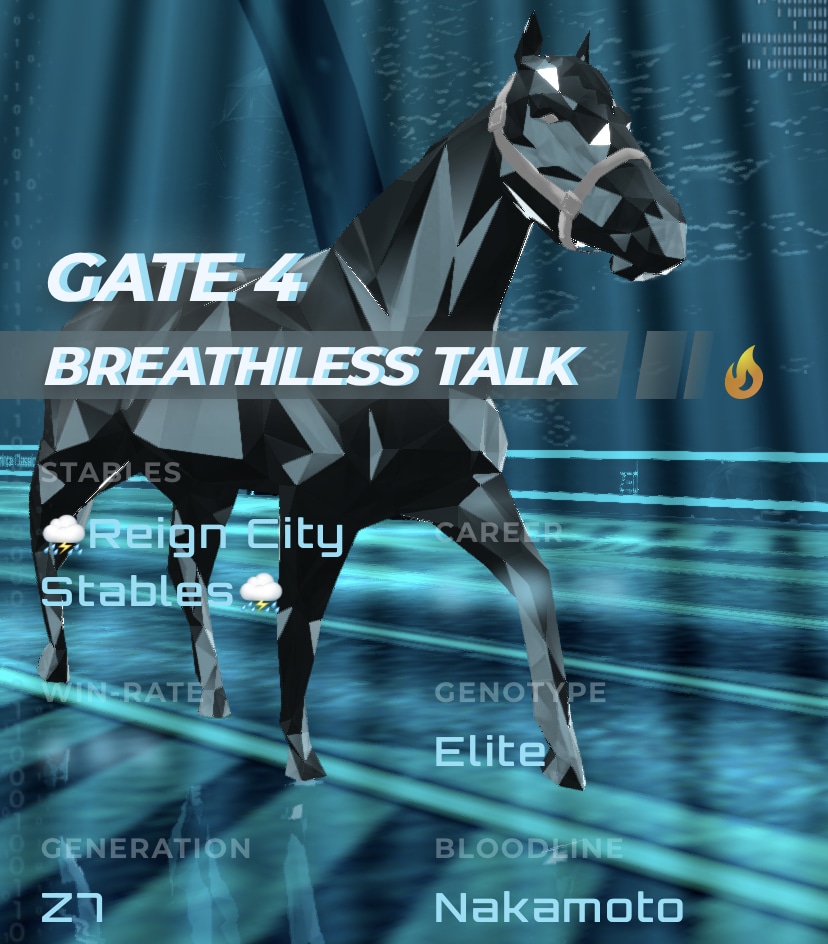 On
Episode 2
we discussed how to buy a horse, but things change quickly in the Zed Run landscape so we wanted to make sure to clarify a few things. As more tools become available and easier to use there's never been a better time to make informed decisions when buying a Zed Run horse.
Speed Kills
As Blake said, "fast horses breed fast horses." At the end of the day the more speed you have in the stable the more things you can do with it. Remember you want your breeding pairs to have matching distance preferences so keep that in mind when building your stable early on. Matching those distance preferences with similar high-speed horses in the same distance goes a long way toward building confidence in how you build your stable from within. Like most things, research is a major key. The more research you do, the easier it becomes to spot advantages and excellent pairings.
Things To Look For
When evaluating speed you ideally want to find horses that flash elite numbers in more than one distance. If you have two horses that flash hard at 1200m and 1400m they probably make a good breeding pair. If they have a matching tank distance even bigger bonus. One thing we've honed in on lately is finding those pairs with matching DP and tank distance preferences. With things ever changing in Zed Run, this seems to be a combo that has held strong in breeding 2.0.
Market Changes
A couple of months ago you could pretty much only buy horses on OpenSea. Now Hawku and others have stepped up as viable alternative markets. To be able to
buy and sell on Hawku
you'll need to purchase a very small amount of the MATIC token to bridge the transactions. Also, make sure you check if a male is in the stud barn before you buy! Happened to me twice lately.
Waiting on a few more entries for our free horse giveaway before we do the first one so please head over to Apple Podcasts and leave a five-star rating review. We need the review so I have your screen name to enter the raffle. Good luck everyone!