It's been a pretty typical World Juniors so far – except for, you know, the fact it's being played in August, there are about fourteen fans at any given game, and the entire Canadian media has pretended the tournament doesn't exist. The games themselves, however, have been fairly predictable; the favourites have been cruising along, with only two short underdogs cashing. We will undoubtedly experience something different and dramatic when the games mean a lot more, though, so let's see if we can't predict how that manifests.
World Juniors Quarterfinals: Betting Preview and Analysis
Germany vs Finland (12 PM EST)
Considering the absence of three star players, the Germans have acquitted themselves well this tournament. They had a tough 5-1 opening loss against the Americans where they were thoroughly outplayed, but in hindsight it was a clear lookahead spot: the Germans knew they were going to lose that game so rested their best defender and their starting goalie for the 'Deutsches derby' against Austria the following night, which they won handily. 
Ever since the contest against the States Germany have played effectively as a unit. Their lack of offensive talent and explosive speed, on the other hand, is a clear weakness, relying more on team defence and moments of fortune to beat Austria and Switzerland and cover the puck line against Sweden.
Finland are more of a mystery. At times we see that stacked top six take over games and score at will, but at other times they go missing. Their defence has also turned out to be weaker than anticipated, with Topi Niemala in particular not playing up to par. This is a team that typically play up in the knockout rounds, however, so we still expect their best games to be ahead of them.
We see an edge on under 7 (-110) in this game. Since a lot of their goals were the product of more luck than skill, we were also leaning to under 1.5 German goals, but Finland have given up 3 or more goals in 3 of the 4 matches thus far, with the only exception being lowly Latvia. The Finnish goalie Merilainen is also a cause for concern in general, but I am backing the history of Finnish teams to be disciplined and conservative in the knockout games, which will hopefully ease the burden on their goaltending.
Sweden vs Latvia (3:30 PM)
Speaking of Latvia, they will be facing off against Sweden in the second game of the day. The Baltic team play cohesive, checking, and entirely uninspired hockey. They stay in games with a hard work ethic, compensating for a lack of skill with a lot of effort. They had the biggest upset of the tourney so far when they beat the Czechs, which was one of their best ever World Juniors results.
For the Latvians to make a real Cinderella run, they will need both the luck they enjoyed in that game, and for Sweden to radically underperform, which as it happens they have a history of doing in the U20s. They have been underwhelming so far in 2022 as well, being outplayed by both the Swiss and the Germans in parts of those games, and being dominated by the Americans in a game that was not as close as the score suggests. 
We are not calling for a massive upset and the Swedes to go home without gold once again (not yet anyway), but we are calling for another under, in this case Latvia's team total under 1.5 (-135). Sweden might have problems scoring and keeping up with the more potent teams, but given their quality netminder Wallstedt and propensity to play defence first, they should have little issue with containing a Latvian team that are coming off a massive win.
We should note that we personally played the under 7 at -130, but since that is out to -150 or higher, we like the Latvian team total under a little more now given the better price. We might also recommend Sweden's team total under, if not for their one point of pride on offence: they are 6 for 11 on the power play, an impressive 54.54%. If their special teams remain hot, Sweden will likely clear their team total.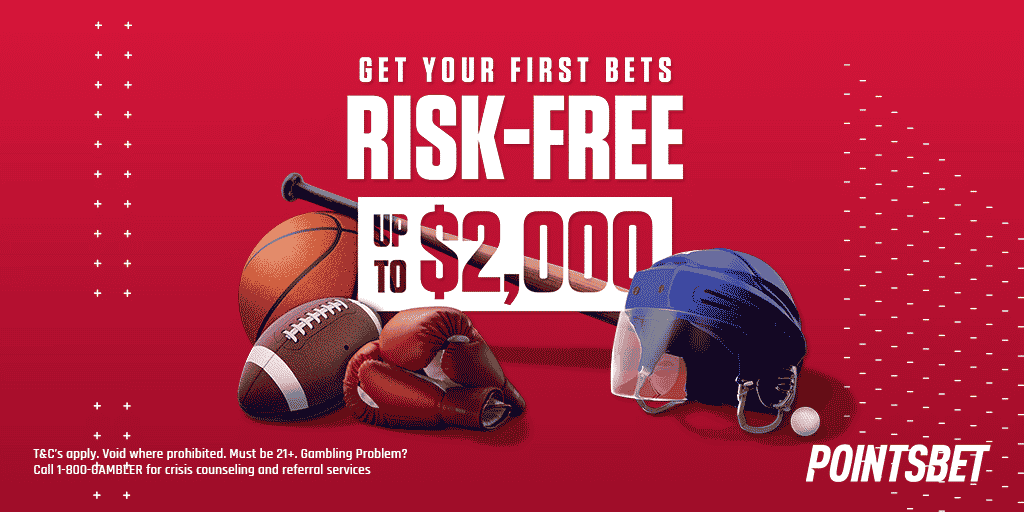 Canada vs Switzerland (7 PM)
After a bit of a slow start against the Latvians, the Canadian offence has shown itself, scoring 22 goals in 3 games, one of which being a dominant 6-3 performance over another contender in Finland. Mason McTavish has been especially impressive, leading the scoring race 4 points clear of the pack, and backing that up with strong two-way centre play. McTavish's linemate Connor Bedard has also been as advertised; his skating and his release alone indicate why he has been compared to McDavid at an early age. The top six is truly stacked, and they have greater forward depth than any other team by margin.
That is a good thing, too, as this team is clearly front-loaded. There is an issue of gaps opening up against much weaker teams, of missed assignments as guys are sometimes too far forward in the play.  Even where there are questions defensively, though, the defencemen themselves compensate for that with real offensive contributions; Owen Zellweger in particular has been a key playmaker, scoring twice and assisting 4 times with a plus-minus of +10. 
That said, after praising the Canadian offence, we are going to tip the Swiss team total over 0.5 (-180). Given the propensity of the Canadians to go forward, we like the Swiss to get their chances, as they feed off the counterattack. We saw them at their best not when they had a power play, where they did not know what to do with the puck, but when they were defending 5 v 5. With the volatility and explosiveness of the Canadian attack, the transitional game of the Swiss should be a good matchup that will likely lead to at least one goal. 
If the reader would rather not pay the juice, the team total numbers at time of writing are over 1.5 at +260, and over 2.5 at +900. These are certainly mispriced, so we would not dissuade anyone from laddering this bet, buying all three prices at decreasing stakes.
USA vs Czechia (10:30 PM)
We may have learned this year that the 'Czech Republic' no longer exists, but we still do not know much about their U20 hockey team. They had to rally from behind to narrowly beat Slovakia, the worst team of the tournament, they force Finland to a shootout, put up a tepid effort against Canada, and finish it off with an embarrassing 5-2 loss to Latvia. They are neither great nor horrible at any position, which is why they grade out to be perfectly mediocre yet mysterious team.
While we have had a good handle on three of the four teams we previewed before the tournament started, we can safely say that we were wrong about the Americans. We figured their offence to be middling, their defence to be poor, and their goaltending to be worse than both. We were right that the goaltending is clearly the weakness of the team, the defence and general possession strengths of the Americans have so far covered that up. 
Brock Faber and Luke Hughes have been an immense defensive pairing, not only in their skill, but in how they complement each other. They allow the guys in front of them to play however they want, to control the play without worrying as much about their defensive responsibilities. It has infact been surprising how quickly Bordeleau has gelled with Mazur, Cooley with Coronato; these four have been the standout forwards, and their ability to quickly coalesce is a big reason why the Americans look so good.
The Czechs seem to be capable of playing good hockey when they are at their best, but unfortunately that is the exception not the rule, so we are backing the Americans here. We played both the US -3.5 at +135 as well as the US team total over 4.5 at -155. We like the latter play slightly more, if only due to the inconsistency of the 'Czechians,' and the fact that the American goalie Mbereko has not been properly tested yet.