We are talking about the World Junior Championships in August. Due to how abysmally organised the original tournament was, the IIHF was forced to scrap it altogether and reconvene in the middle of the summer. Thankfully, there is not a lot else going on right now, so we are happy to have some hockey to watch, even if it is played on sticky, sweaty ice. We believe that with the best Slovakian and German players opting out and the general lack of quality of the Czech and Swiss teams, there are really only four countries capable of winning Gold at this tournament, so we limited the purview of this article to the main contenders. Now let's break down the top teams and see if we can't predict the winner. 
2022 World Junior Championship Betting Preview
World Junior Championship: Team Canada (+125)
Despite missing the likes of Cole Perfetti, Kaiden Guhle, Quinton Byfield, Owen Power, Shane Wright, etc., Team Canada is still the best team on paper by some margin. This starts with Conor Bedard, the Vancouver kid who is on track to be the next superstar in the NHL. He dominated the WHL as a 16-year-old, scoring 51 goals and 49 assists in just 62 games. He also scored four times in the two games Canada played at the aborted WJC tournament. If he plays to his talent level, he can take this tournament over.
One massive returnee for Canada is Mason McTavish, who had every reason to skip the tournament after leading the Hamilton Bulldogs to the Memorial Cup Final at the end of June. He is a solid two-way center who will provide valuable experience and leadership to this squad, which is why he has been named their Captain. The early line combos in training show Bedard playing on McTavish's right while elite goalscorer Joshua Roy occupies the left wing. There is not a better top line in this tournament, and Coach Dave Cameron is still blessed with being able to build a powerful 2nd line around the playmaking center Kent Johnson.
The defense is similarly strong. Led by yet another Anaheim Ducks prospect, the puck-moving D-man Olen Zellweger, the team should not be too impacted by the absences of Guhle, Power, Drysdale, and the recently injured Daemon Hunt. They are set up nicely with a balance of skill and size; look for Zellweger and Lukas Cormier to quickly jump into the offensive play a la Cale Makar while someone like Donovan Sebrango provides more consistent physicality.
There should not be any problems in net either. Even if there does not seem to be a goalie as good as Devon Levi available here, Sebastian Cossa, Brett Brochu, and Dyland Garand are all solid options. Though Brochu seems to be the starter at this point, everything indicates that Coach Cameron is willing to ride the hot hand, whoever it may be. 
The last few months have been highly contentious for the Hockey Canada program off the ice, so the team will likely be thrilled to regain some positivity with a strong effort on the ice. 
World Junior Championship: Team USA (+400)
The 2021 WJC Champions are likewise having to deal with a host of missing players, including their top center (Matt Beniers), top defenceman (Jake Sanderson), and top goaltender (Drew Commesso). While the Americans do have a lot of depth to replace these guys with, there is not quite the same high-end talent that the Canadians enjoy. Instead, they will rely on the experience and chemistry formed by last year's gold medal run and the fact that many players play for the same schools; out of the current 24 US skaters, 14 of them play for the Universities of Denver, Michigan, Minnesota, or the National Team Development Program.
One of those NTDP players, Logan Cooley, will have to be a prime source of offense for this team, even as one of their younger players. A dynamic, skilled playmaking center selected 3rd overall by the Arizona Coyotes, Cooley will likely benefit from two big, powerful forecheckers in Matthew Knies and Matt Coronato, who profile as great tournament players with their grit and physical play. The rest of the team, however, is comparatively small, so look for the US to rely on speed and shiftiness, especially when Knies and Coronato are not on the ice. 
This template is mirrored on the back-end as well, with Sean Behrens and Aidan Hreschuk being 5'10 and more prone to beat you with skill than a hit. Drew Faber, though, is one of the best defensive defencemen in the tournament, and he will be relied upon to eat up big minutes to cover up some of the defensive deficiencies inherent in the way the US will play. 
The worst loss for Team USA is undoubtedly in net. Spencer Knight was their most important player in 2021, and the biggest reason why they beat Canada 2-0 in the final game. The talented Blackhawks prospect Drew Commesso was eligible to play here but opted not to in order to prepare for the NHL, which leaves a tonne of question marks at the position. Remington Keopple, Andrew Oke, and Kaiden Mbereko, while certainly having interesting names, all lack experience going into these World Juniors.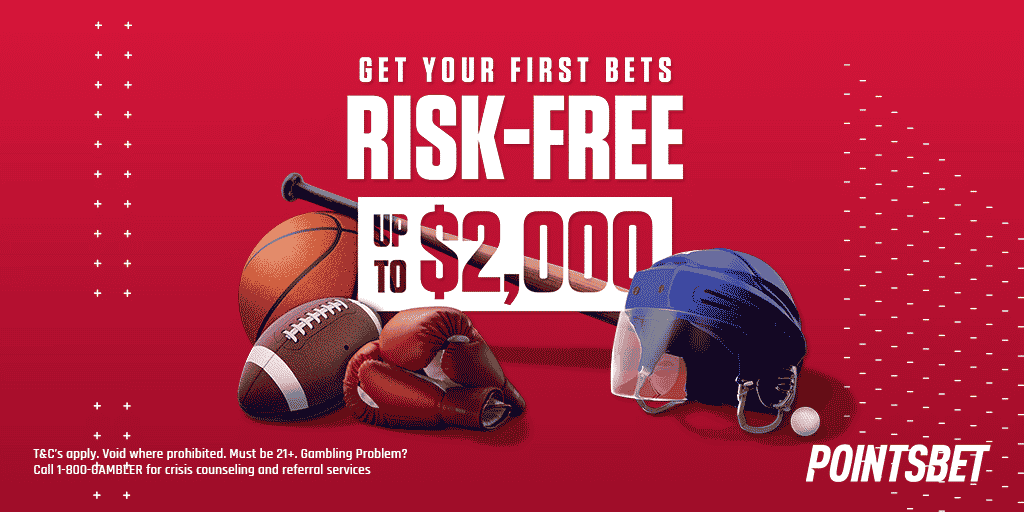 World Junior Championship: Team Finland (+400)
The Finns are historically a team who tend to punch above their weight in these international tournaments; they play better than how they appear on paper. This is firstly because of the sense of patriotism instilled in Finnish hockey culture, where it seems to mean a bit more to perform for your country than in others. This is also why the Finns do not have all the opt-outs that the other powerhouse nations are faced with; instead of focussing on their NHL careers, the young Finnish players prioritize playing for Finland.
This means that Finland can have a stacked top line consisting of Roni Hirvonen, Aatu Raty, and Joakim Kemell. Hirvonen is a smaller playmaking center who plays bigger than his size, which typifies the Finnish style, of feistiness and determination to make a play even against stronger opposition. Raty is a tall power-forward who again shows a willingness to take a hit to make the play, and has a potent release. Kemell is arguably the most skilled player on the team, and, while he has a wicked shot of his own, should be the one driving the play with his high-IQ and sharp passing. If healthy, Brad Lambert will likely lead the 2nd line, but there should not be much of a drop-off from the first as he is about as dynamic and intelligent as a player gets at this age. 
The best defenceman for Finland, Topi Niemala, was also the best defenceman in the 2021 tournament and was awarded as such by the IIHF. Though only drafted at the end of the second round by the Maple Leafs, Niemala is yet another smart Finnish player who sees the game more clearly than most.  In addition to stellar defensive work, his puck-moving skills are vital to this team, which prefers conservative possession over haphazard transitional offense. The rest of the top 6 of their D-corps is more or less in the same mold – they are slightly shorter, slightly lighter than average defenders who will make more plays with their mind than their body and will take good care of the puck. 
There was a surprise when Team Finland decided to cut Penguins goalie prospect Joel Blomqvist, who was set to be the starter for this tournament. It was learned afterward that he was not chosen for the squad because he was deemed to be "prioritizing" his NHL career over Team Finland,' which goes back to what we were saying about the patriotic qualities of Finnish hockey. Instead of other teams where players simply decide not to attend, Finish management decides who really wants to attend, and ejects anyone who doesn't!
That said, there should not be much concern at this position either; Finland is renowned for producing quality goaltenders at every level, and many of them play their best for the national team (e.g., the previously unknown Harri Sateri for the Finnish Olympic team). There is also word that both Merilainen and Jatkola were capable in their practice games.
World Junior Championship: Team Sweden (+400)
Unlike their Finnish rivals, the Swedes are prone to underachieving at these tournaments; despite consistently having some of the best prospects in the world, the Swedish hockey program only has a single gold medal in the last forty years. This year, much like their North American counterparts, they will be deprived of several star players who prioritize NHL preparation. These include Lukas Raymond, William Eklund, and Alexander Holtz, who alone would make for one of the most dangerous lines in the tournament.
Two more interesting omissions are Noah Ostlund and Leo Carlsson, although these are the choices of Tomas Monten, who preferred to take bigger, more "grindy" types to fit his style of play for the bottom six. There is still plenty of skill on the top two lines, however, headlined by five first-rounders from the 2021 NHL Draft: the shifty winger Isak Rosen, the hard-working playmaker Fabian Lysell, the powerful lefty Liam Ohgren, the transitional speedster Oskar Olausson, and the shooter Jonathan Lekkerimaki. The reader will take note, however, that these players are all better on the wing, and there is certainly a bit of a weakness at center for the Swedes.
On defense the first player worthy of mention is Emil Edvinsson, another 2021 first-rounder (Red Wings). With his hockey intelligence, he is able to contribute equally to the offensive and defensive sides of the game, though perhaps his best quality is his awareness of where his teammates and opponents are on the ice. Emil Andrae and Leo Loof are prospects more suited to Monten's conservative, physical style of play; even though Andrae in particular is only 5'9 and sub-180 pounds, his drive and determination mean there will not be a nastier guy to play against on Team Sweden.
The biggest strength of the team is in net, where Jesper Wallstedt has easily secured the starting job. Drafted 20th overall by the Minnesota Wild in 2021 (naturally), Wallstedt had the fourth-best numbers (1.98 GAA, .918 SV%) in the SHL despite being its youngest goalie. If the Swedes progress far in this tournament, it has to be due to the performance of their netminder. 
World Junior Championship Best Bet
Let's ride the momentum of their hockey success and pick Finland to win their third major title of the year at +400. We were right when we selected them to win Gold at the NHL-less Olympics, and we were right when we selected them to win Gold at the IIHF World Championship, and we keep selecting them because we value the sense of pride and heart that Finnish hockey possesses when perhaps some of the other countries are losing it. 
We believe that Antti Pennannen is the best coach at this tournament. He has a history of winning with his nation, being an assistant coach at both the gold-winning 2016 World Juniors and 2019 World Championship. The Finns are solid and deep in all aspects of the game, and also have the high-end talent that can score goals when called up. We appreciate the culture and winning mentality of this program, and we deem the skill and organisation of this roster to be good enough to stand with any team in the tournament. 
If, however, you are as cowardly as the author of this article, or if you are Canadian and want a piece of action on your own team to win, I will not at all dissuade the reader from a bet on Team Canada at the best price available. They are far and away the most skilled and deepest team on paper and have every reason to be out for blood after how the Americans beat them last year. 
All that might concern the Canadian bettor is the high price of backing Team Canada at something barely better than even money, the ongoing distractions off the ice, and the fact that Finland is a nasty bunch of never-say-die snow demons. Suomi Voittaa!