More SGPN Fantasy Football Content
Denver Broncos Betting Preview
Atlanta Falcons Betting Preview
---
NFL Betting: Rushing Props to Run with in 2022
D'Andre Swift (Detroit Lions)
Over/Under 850.5 Rushing Yards
The Detroit Lions are expected to be a much better football team in 2022. After posting only three wins in 2021, the current market win total is more than double that, sitting at 6.5 for this season.
And according to @themaxmeyer, that has been the most popular NFL wager of the month at one specific Vegas Sportsbook.
So how does that affect the player props? Let's have a look at D'Andre Swift's rushing yardage prop.
Detroit was 30th in rush attempts in 2021. Why was that number so low?
Because they spent the season playing from behind, so what did the game plan look like the few times when they were ahead? Less Swift, more Williams, and Reynolds.


In total, Swift had only 17 more rushes than Williams due to the fact that they were often in must-pass game situations. Swift total rushing yards last season ended up at 617 on 151 attempts. As a team, the Lions only put up 1,499 rushing yards. That was over 200 yards less than Johnathan Taylor put up by himself.
To hit his over, Swift needs to put up 35% more ground yards than he did last year. And more than 45% of last year's Lions' total ground yards by himself. With more wins on the schedule and Williams to split carries with, that is unlikely to happen.
According to Pro Football Focus, the Lions have one of the best offensive lines in the league this year. That bodes well for the offense. It also bodes well for the win total and the amount of time they are leading in games. But, with Jared Goff under center, the Lions will turn into a run-first team.
What they will do, is use Goff's arm and Swift's hands to get a lead. Then, based on last year's rush attempt distribution, hand the ball to Williams, slow down the game and hold on for dear life.
At press time, Swift's rushing total for the season is at 850.5 (-112). The under is the play here.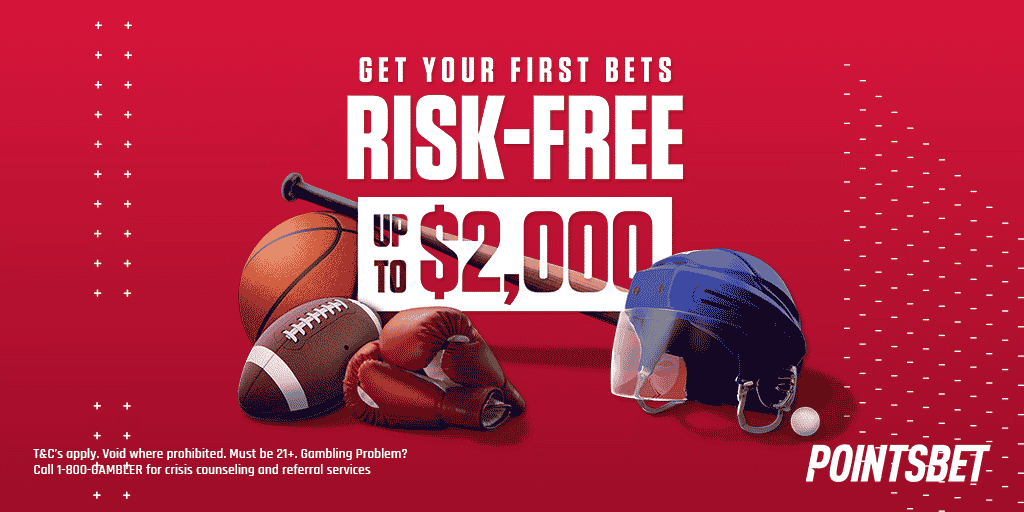 ---
Derrick Henry (Tennessee Titans)
Over/Under 1350.5 Rushing Yards
Derrick Henry ran for over 900 yards in 2021. He did that in only eight games. He was on pace to go for over 2,300 total yards. It's possible that he hits his over even if he misses a few games. The Titan's WR core took a hit during the offseason with the trade of A.J. Brown.
They did bring in Robert Woods, but he is coming off ACL surgery. They also drafted Trey Burks, but he is a rookie that isn't lighting up the OTA new column. Henry did miss nine games in 2021 due to a broken foot, but he did return for a playoff game.
Derrick Henry #Titans pic.twitter.com/ovD0Cb8bIX

— TURRON DAVENPORT (@TDavenport_NFL) July 27, 2022
Considering he was back to playing at the end of last season, combined with his offseason rehab, he should be fully healthy and ready to run the ball over 300 times again this year. Henry has little to no backfield competition for touches this season.
At press time, Henry's rushing total for the season is at 1350.5 (-112). The over is the play here.
---
Clyde Edwards-Helaire (Kansas City Chiefs)
Over/Under 675.5 Rushing Yards
The Kansas City backfield is looking pretty packed heading into 2022. Considering Andy Reid has been pretty consistent with his rush attempts, around 400 each of the last three years. CEH will have to be more efficient than he has ever been to get to his over the total in 2022.
The Chiefs resigned Jerrick McKinnon during the offseason. They also have last year's main RB, Darrell Williams, on the roster. They also added Ronald Jones III, who ran for over four hundred yards in Tampa Bay last season. And don't forget 7th round draft pick Isiah Pacheco, who could vie for snaps, if not touches.
Edwards-Helaire was already battling for touches at the end of 2021 when he returned from injury. In the Divisional round of the playoffs, McKinnon doubled CEH's number of rush attempts, 30 and 15, respectively.
If CEH can get 30% of the rush attempts while also keeping up his 4.4 yards per rush average over the past two seasons, that would get him close but still land him on the under.
Edwards-Helaire has been dealing with injuries, including complications of gall bladder surgery. Caleb James of Arrowhead Live suggested this is a "make-or-break" season for CEH. He'll need to shake his fumbling and injury issues to command max touches in a pass-heavy offense.
At press time, Edwards-Helaire's rushing total for the season is at 675.5 (-112). The under is the play here.
---
Rashaad Penny (Seattle Seahawks)
Over/Under 799.5 Rushing Yards
2022 presents us with a new look Seattle Seahawks. We hoped you jumped on that price before the news of Chris Carson's retirement hit this week. After Carson's neck injury, Penny averaged over 20 carries a game in the last four contests of the year.
Bob Condotta of the Seattle Times has predicted that Penny's output per game could sustain that trend, resulting in Penny getting over 200 carries this season. He wasn't just getting a ton of carries during that stretch; he ran for over 135 yards in four of his six starts, including hitting a total of 190 yards against the Cardinals.
RASHAAD. PENNY. TOUCHDOWN. SEAHAWKS. pic.twitter.com/3vhH9Bn3wj

— Sami Jarjour (@SamiOnTap) January 2, 2022
The Seahawks drafted two offensive linemen in the first three rounds of the draft in an effort to improve any OL weaknesses. They also drafted Kenneth Walker III, RB out of Michigan State, in the 3rd round.
But, don't forget, Penny is a former first-round pick and put up strong numbers late in 2021. Alex Collins is out, and the other two running backs only carried the ball a combined 55 times over the entire season. 
As a team, the Seahawks ran for over 2,000 yards. Penny is the strong RB1 in Seattle heading into the season and basically only has a rookie to compete with for carries. Penny is set up to have his career season in 2022. 
At press time, Penny's rushing total for the season is at 799.5 (-112). The over is the play here. 
---
Josh Jacobs (Oakland Raiders)
Over/Under 775.5 Rushing Yards 
The relationship between Josh Jacobs and the Raiders doesn't look like it's going to be a long-term one. They declined to pick up Jacob's fifth-year option. They also drafted Zamir White from the National Championship Georgia Bulldogs.
Additionally, they drafted arguably the best WR in the league, DeVante Adams. Add Jacobs being a spring-team-activities-no-show to the list as well. Signs don't point to Jacobs being the feature back in a run-heavy Raider scheme this season. 
The Raider's backfield also features Kenyan Drake and Brandon Bolden. Plus, new Head Coach, Josh McDaniels, coming in from the New England Patriots, is notorious for operating with a running back by committee.
If the Raiders look as if they are headed back to the playoffs in 2022, there should be no reason to run Jacobs into the ground. He has been a bit injury prone, so expect the Raiders to spread the ball around and try to keep the RBs healthy for a possible post-season run. 
At press time, Jacobs' rushing total for the season is at 775.5 (-112). The under is the play here.
RELATED CONTENT