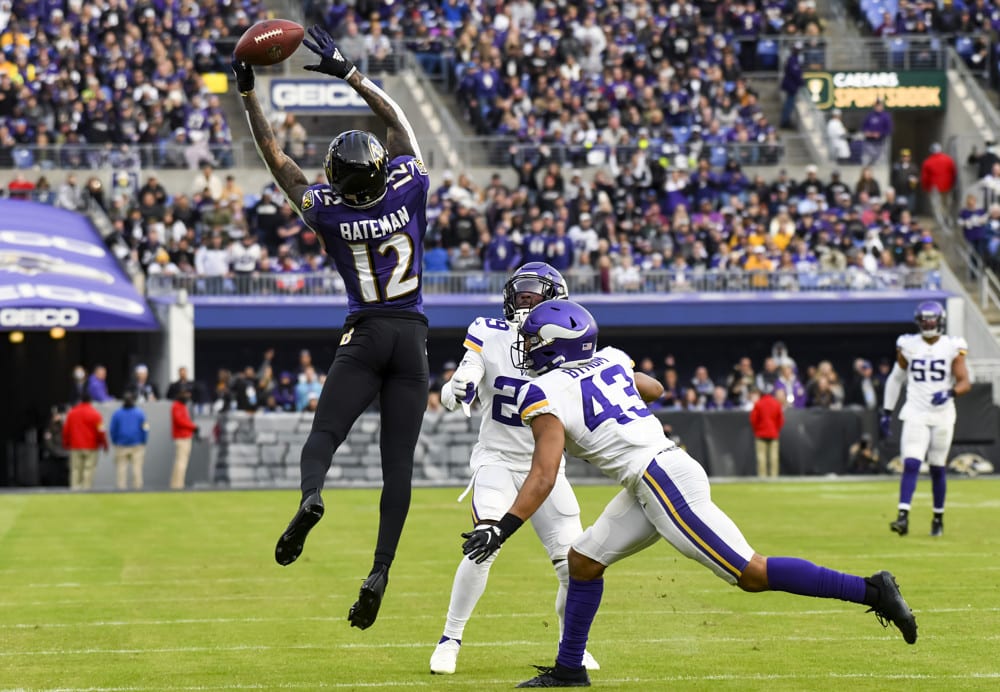 The days without NFL Betting will soon be gone. We're just a week away from the Hall of Fame game in Canton, Ohio featuring the Jacksonville Jaguars and the Las Vegas Raiders.
Betting on preseason football is the easiest way to push through your application to the Degen Nation; however, betting on season-long props isn't far behind.
Luckily, the Market is laying some pretty friendly totals across the board. So this article dives into the low-laying receiving yard props to attack. The listed candidates offer discounted totals; these are props you won't want to miss.
Be sure to let us know what season-long WR props you're betting on @GamblingPodcast on Twitter.
Exclusive SGPN Content
---
NFL Betting: 5 WR Props You Can't Deny
Over/Under 775.5 Receiving Yards
The total feels unusually low for Hunter Renfrow. Sure, the Raiders traded for Davante Adams, and it's easy to assume that he'll take the majority of the target share in this offense. Darren Waller is also healthy to start the season, so I could see why the Market is lower on Renfrow.
The Raider's offense passed the ball a ton last season; they ranked 7th in the NFL in total passing attempts. It wasn't because they had the weapons to do so; it was because they constantly battled in competition. Ten of 18 games were decided by one possession for the Raiders last season. I don't expect that to change in a super competitive AFC West.
Hunter Renfrow >>> Xavien Howard

— CJ Errickson (@Th3BlackHound) July 17, 2022
There will be plenty of passing volume to go around, and the offense will be much better with the addition of Adams. Renfrow is also an incredibly efficient receiver, and he has a career catch rate of 75% and 11.1 yards per catch. However, the sportsbooks are betting on roughly a 25% reduction in production from last season.
Which, again, is too steep a fall for a receiver as reliable as Renfrow. He's coming off a 103-catch season with 1038 receiving yards; he could push closer to 1000 yards if the offense faced a critical injury to either Waller, Adams, or even Josh Jacobs. So slam this over before it gets pulled.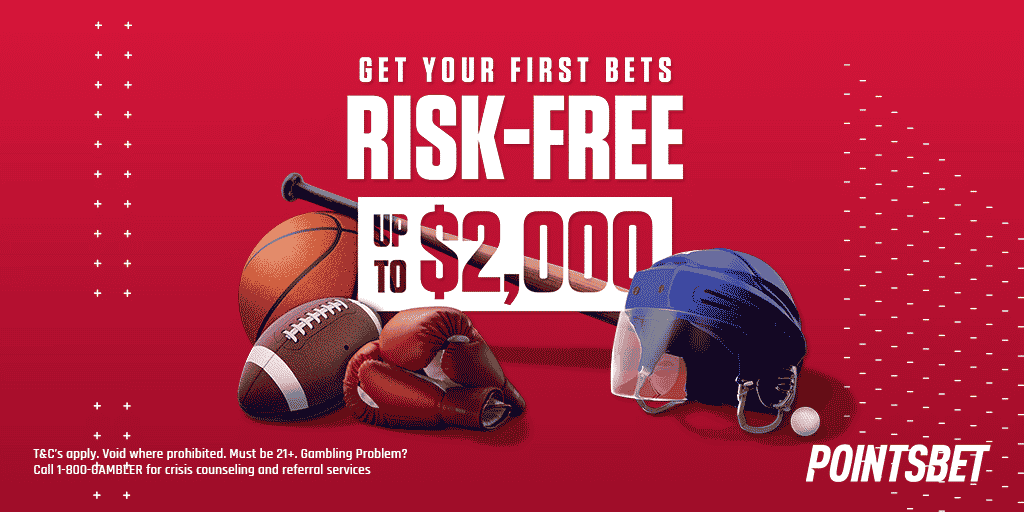 ---
Over/Under 900.5 Receiving Yards
Darnell Mooney is also coming off an excellent season for the Chicago Bears. He was one of the team's few bright spots from last year. Mooney hauled in 81 catches for 1055 receiving yards and five touchdowns.
Great numbers, but not as great when you consider it took him 140 targets to accomplish these feats. Mooney and the Bears, we're dealing with an inefficient offense and quarterback growing pains.
This season looks different as Chicago moved on from Head Coach Matt Nagy. It's well documented from Bears players and staff that the offense was not built to the strengths of their young quarterback and that the offense paid for it.
Mooney and Fields will both take steps forward this coming season. He's the clear-cut WR1 on the roster and will continue to take the lion's share of targets this upcoming season.
Can't wait to see what year three has in store for Darnell Mooney@Darnell_M1 | @ChicagoBears

via @NFL pic.twitter.com/vBTNDFGJdO

— NFL on CBS ???? (@NFLonCBS) July 21, 2022
Mooney had 25% of the target share in Chicago last season. So, what has changed on the offense? The Bears added many receivers this offseason, but none of them challenge Mooney from a talent perspective.
The offense will be more efficient this season, so I'm betting on Mooney's catch percentage to soar this year; he caught just 57% of his targets last season. I expect the target volume to be similar to last year, but he'll haul in more passes from an improved Fields and offense.
---
Over/Under 850.5 Receiving Yards
Allen Robinson is another receiver with a suspiciously low total. This number is one of the totals where the Market will make or break with an injury, which I feel like all this is. You're betting if Robinson will play in the majority of games this season.
He'll be playing with Matthew Stafford, better known as the best quarterback whose ever thrown him the ball. Allen Robinson went over 1100+ yards in back-to-back seasons before last year; that was with Mitch Trubisky and Nick Foles under center.
Robinson hit this total in four of his eight seasons in the NFL, and what do those seasons have in common; he played at least 15 games in each of them. So there it is; if Robinson is healthy, he should easily clear this total, even when playing alongside last year's receiving leader in Cooper Kupp.
Can't wait to see what year three has in store for Darnell Mooney@Darnell_M1 | @ChicagoBears

via @NFL pic.twitter.com/vBTNDFGJdO

— NFL on CBS ???? (@NFLonCBS) July 21, 2022
The two should create a diabolical tandem where both benefit from the presence of the other on the field. As a result, I predict that Robinson and Kupp will both clear 1000 receiving yards this season; that's 150 yards on top of this posted total.
The Rams ranked 10th in the NFL last year in total passing attempts; they received a considerable upgrade by landing Robinson in free agency. I understand if you're staying away because of his injury history. However, I think Robinson could hit this total even with 13-14 games in an offense like the Rams.
---
Over/Under 825.5 Receiving Yards
Rashod Bateman will take over the WR1 duties for the Baltimore Ravens this upcoming season. Marquise Brown is now with Arizona Cardinals after a trade this offseason, leaving a massive opportunity at the feet of Bateman. With Brown gone, the team is left with 146 vacated targets and 91 catches, totals that were both top ten in the NFL last season.
Bateman was third on the team with 515 receiving yards on 68 targets and 46 catches. He recorded 11 yards per catch and was efficient with a 67% catch rate.
The team also passed the ball a ton last year; they ranked 9th in total pass attempts in 2021. It was a real improvement as in the two prior seasons; they ranked dead last in total passing volume.
"Rashod Bateman can only create separation with double moves" was a real argument on this app. pic.twitter.com/Tp6oMeuIY0

— Christian Williams (@CWilliamsNFL) August 1, 2021
Bateman will still have to deal with Mark Andrews eating into his weekly workload, but even so, the total is still too low. Last year, Andrews was also a top pass catcher in the NFL, recording 107 catches on 154 targets with 1361 receiving yards.
Andrews had this elite production with another pass catcher on his roster, earning the same volume. There's no reason to believe Bateman can't replicate Brown's production and have a fantastic year. Bateman's per touch averages are right with Brown from last year; this is another easy Over to slam going into the season.
---
A.J. Brown (Philadelphia Eagles)
Over/Under 1000.5 Receiving Yards
This total feels the closest to going either direction, even with an entire season played. It has nothing to do with AJ Brown; he cleared this total his first seasons in the league in a run-heavy offense in Tennessee.
Brown is now with the Eagles after an offseason trade. The Eagle's offense last year did not offer a 1000+ yard receiver. DeVonta Smith came the closest with 64 catches and 916 receiving yards.
The offense was last in the league in terms of passing volume. However, I expect this to change with Brown now in the fold. He provides what the team was missing last season, a true WR1.
AJ Brown in his first practice of the summer. pic.twitter.com/zufzQW9IsR

— Dave Zangaro (@DZangaroNBCS) July 27, 2022
DeVonta Smith performed well as a rookie, but Brown is a receiver who can beat you anywhere on the field. Smith is an excellent deep threat target but lacks the size and durability to go across the middle and haul in contested passes.
Brown has had durability issues as he hasn't finished a season with more than 13 regular season appearances. However, he did hit this total in Tennesse during his rookie and sophomore seasons with just 11 and 12 games played. So similar to Robinson, he could still hit this total with a brief absence if an injury were to present itself.
Brown should benefit from an offense that will look to get more vertical. He has roughly 70 yards per game through three seasons; he'll only need to get in 15 games to hit the total based on that average. So I'm betting he can maintain his career levels even in this new system.
RELATED CONTENT