NHL free agency is largely in the rearview mirror and the Stanley Cup odds markets have settled. The Colorado Avalanche toppled the mighty Tampa Bay Lightning to win their first Stanley Cup since 2001. They've opened as the clear favorites among the Stanley Cup odds, with the Western Conference consisting of a handful of wildcard teams after that.
In this two-part series, we'll be looking at the Stanley Cup odds tiers in each conference, starting with the West. Mind you, we're trying to find value here in each tier. You hopefully then have the option to hedge (or arbitrage) in the playoffs, cash out, or let it ride!
As always, all odds are via WynnBET.
NHL Stanley Cup Odds Tiers: Western Conference full of wild cards
Western Conference Stanley Cup Odds Tier 1: The reigning champs
Colorado Avalanche +400
The Avalanche sit alone in Tier 1 for the Western Conference with the second-best team at +1500.
So, is it worth betting on the Avalanche now in the offseason? I'd say so. The only real key piece they lost (or may lose) is Nazem Kadri, who still remains a free agent. There are rumblings that he could sign with the New York Islanders, but the Avs could use their nearly $4 million in cap space –– along with a salary dump –– to bring back Kadri on a short-term deal.
Odds of +400 implies a 20% chance of winning. I'll give Nathan MacKinnon, Cale Makar, and the rest of the Avs closer to a one-in-four or one-in-three chance to win back-to-back Stanley Cups, which we've seen is doable in recent years.
Tier 1 Best Bet: Avalanche +400
---
Western Conference Stanley Cup Odds Tier 2: The wild, wild card West
Vegas Golden Knights +1500 
The Golden Knights surprisingly missed the playoffs last year due to some injuries and they had to give away Max Pacioretty in a salary dump. Still, Vegas is a team that is going to be in the mix with Jack Eichel and Mark Stone leading the way up front. Alex Pietrangelo and Shea Theodore are studs on the blue line as well. It may come down to the 31-year-old Robin Lehner in net.
Calgary Flames +1800
I'm a bit surprised that the Flames have the third-best odds to win the Stanley Cup (in the West) after losing Johnny Gaudreau and Matthew Tkachuk, even if they did get Jonathan Huberdeau and MacKenzie Weegar. As with most teams, Jacob Markstrom has the ability to make or break their season in net.
Edmonton Oilers +2000
The Oilers finally won a playoff round and got to the Western Conference Final in 2022. However, they were then swept by the Avalanche. Connor McDavid and Leon Draisaitl are still two of the best players in the league and they have Evander Kane back. Their defense is still questionable, however, with Jack Campbell as a cautiously optimistic question mark in net.
Minnesota Wild +2000
The Wild were sneaky good last season and Kirill Kaprizov –– if he can play –– is only getting better. Marc-Andre Fleury will be 38 in November, but the goalie has what it takes to win a Stanley Cup, especially with strong defense in front of him.
St. Louis Blues +2000
Last but not least in this tier is the 2019 Stanley Cup champion St. Louis Blues. The Blues were the only team in the West to beat the Avalanche in the playoffs, and they may have been able to upset them if Jordan Binnington stayed healthy. They're back again with largely the same team and if they get into the dance they know how to win.
Tier 2 Best Bets: Oilers +1800, Blues +2000
---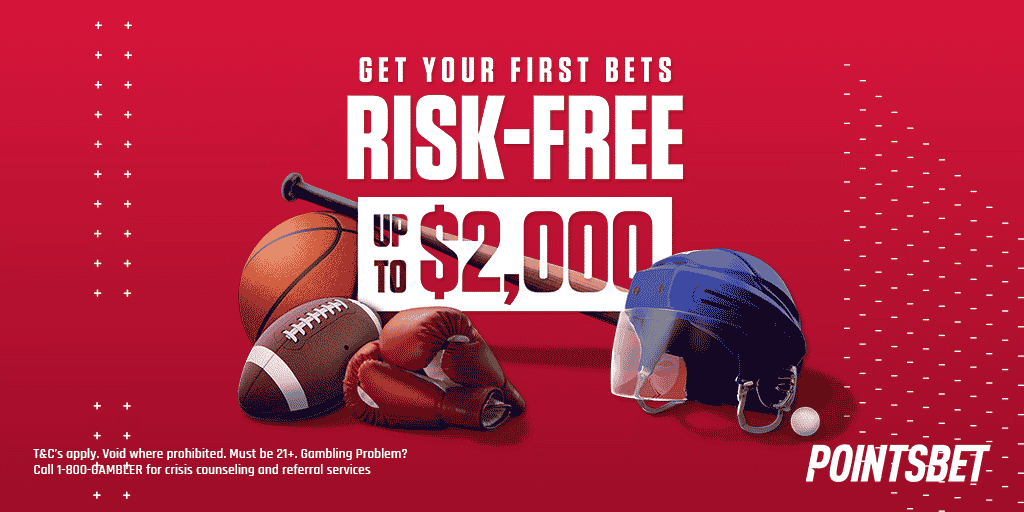 Western Conference Stanley Cup Odds Tier 3: Finding a longshot
Dallas Stars +4000 

I couldn't get a great grasp on the Stars last season but they surprised in the first round by pushing the favored Flames to seven games. They missed the playoffs in 2021 after a miraculous run to the Stanley Cup Final in 2020. Their veterans are only getting older, but young guys like Roope Hintz and Jason Robertson are entering their prime. Jake Oettinger showed he can steal some playoff games and he's also only 23 years old (24 in December).
Los Angeles Kings +4000
It would shock me if the Kings made a playoff run or quite possibly even made the playoffs. They also pushed their opposition to seven games in the playoffs but ultimately lost to the Oilers. Anze Kopitar and Drew Doughty are on the downside and I don't think they have enough young talent to make up for that just yet.
Nashville Predators +4000
The Predators, unfortunately, lost Jusse Saros to injury late last season, making an uphill battle even steeper in a first-round series against the Avalanche. They got swept, but they could be right back in the playoffs for the ninth straight year in 2023. Their trio of forwards (Filip Forsberg, Ryan Johansen, Matt Duchene) are still hanging on and Roman Josi had a tremendous season last year. If they can keep it up again, Saros could give us some value at +4000.
Vancouver Canucks +4000
The Canucks fall into a similar category as the Kings, although a bit more optimistic. They absolutely have the young talent in Quinn Hughes, Bo Horvat, Brock Boeser, and Elias Pettersson, along with J.T. Miller if he sticks around. The defensive depth is questionable, but Vancouver made a strong run last season despite missing the playoffs. This could be worth a stab with Thatcher Demko coming to his own in net.
Winnipeg Jets +5000
The Jets haven't done much to improve their defense in front of Connor Hellebuyck, and as good as he has shown he can be, he's also had some struggles. There were also rumblings of some disagreements between Mark Scheifele and the Jets, so I don't see them getting it done this upcoming season.
Tier 3 Best Bets: Stars +4000, Canucks +4000
---
Western Conference Stanley Cup Odds Tier 4: Buy a lottery ticket
Anaheim Ducks +7500
Trevor Zegras took the league by storm last season with his highlight-reel plays, and Anaheim is actually on the up and up. They picked up Ryan Strome to go with Zegras and Troy Terry up front. And they have a young Jamie Drysdale on the backend. John Gibson isn't too bad in net, either. The Ducks almost deserve Tier 3 status.
San Jose Sharks +10000
San Jose's goalies are Kaapo Kahkonen and James Reimer. You may love Logan Couture, Tomas Hertl, and Timo Meier, but save yourself the trouble.
Seattle Kraken +10000
Everyone loved the Cinderella Story of the Golden Knights in 2018, but the Kraken fell flat on their face last year. They'd be a bit better with league-average goaltending, though, and do appear to be putting some sort of plan together. Still, their goaltending (Philipp Grubauer and Martin Jones) … yikes.
Chicago Blackhawks +20000
No.
Arizona Coyotes +50000
Crazier things have happened and 500-to-1 seems like crazy odds. But you'd have to be crazy to bet on the Coyotes.
Tier 4 Best Bets: Ducks +7500, Kraken +10000
---
NHL Stanley Cup Odds Tiers: Western Conference Best Bets
Tier 1
Colorado Avalanche +400
Tier 2
Edmonton Oilers +1800 | St. Louis Blues +2000
Tier 3
Dallas Stars +4000 | Vancouver Canucks +4000
Tier 4
Anaheim Ducks +7500, Seattle Kraken +10000
---
RELATED CONTENT