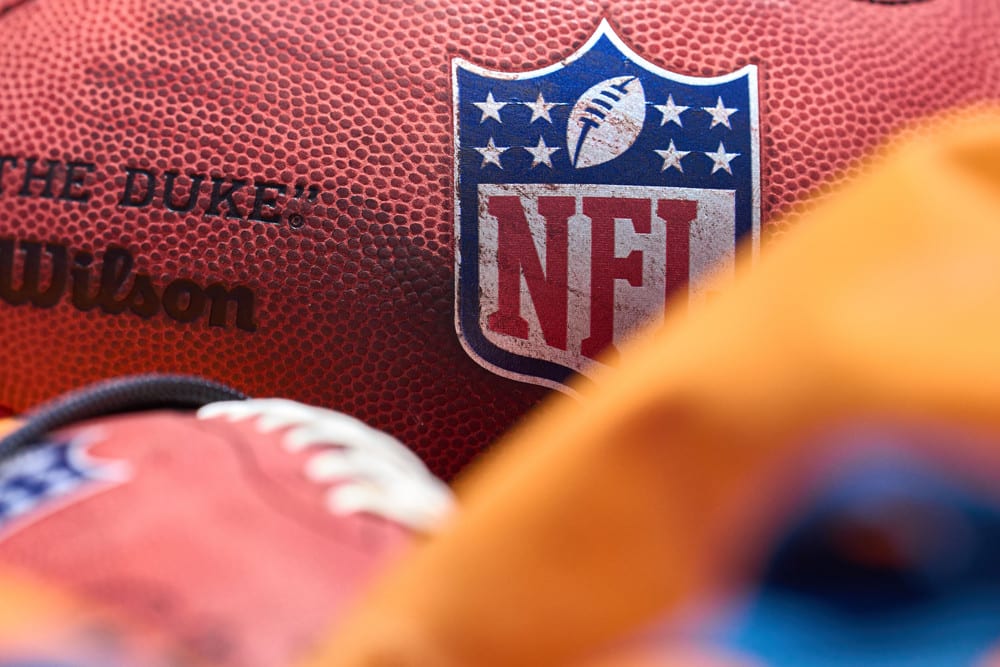 We are in the biggest time of year for dynasty startup drafts, as most begin in the month before the NFL season. In the spirit of this, I am writing a series of dynasty strategy articles highlighting the differences compared to a standard fantasy football league. In this piece, in particular, I will be discussing dynasty start-ups and the significance of each position in these drafts.
Positional advantages differ from traditional redraft formats, and the best dynasty managers adjust accordingly. Use this advice to put a premium on certain positions in dynasty drafts and feel comfortable fading others you can acquire later on.
More SGPN Fantasy Football Content
NFL Contracts and Fantasy Football
Dynasty Quarterback Breakout Candidates

---
Quarterbacks
The value of the Quarterback position is entirely dependent on your league format. In 1QB leagues, most Quarterbacks don't have significant value. Top-tier Quarterbacks like Josh Allen, Patrick Mahomes, and Lamar Jackson can be difference makers, but past that, the advantage most provide is minimal. The difference between the QB3 and the QB11 in points per game last year was 2.35 points. In 1QB formats, it's best to wait until later in drafts and focus on other positions.
On the other hand, Superflex leagues are completely different, and Quarterbacks have special value. They score more than any other position, so having the opportunity to start two increases their value significantly. So few teams can start two high-level Quarterbacks, which can give you a big advantage. Starting off with the QB4 and the QB8 last year would have gotten you roughly 43 points per game in most leagues.
While if you drafted Quarterbacks later, the QB15 and QB18, for example, your team ended up with around 30 points per game. This is a big difference and comparable to the advantage Running Backs can give you in a 1 QB format. I prefer to draft my Quarterbacks early in most start-ups, as I feel they're safer to predict and give your team an outstanding floor.
In the final article of our Dynasty Lifecycle series, I break down the Quarterback position!

▫️The Fantasy Peak of a QB
▫️Expectations for Rookie QBs
▫️QB scoring at an all-time high?
▫️Rushing QBs becoming QB1s at a younger age?

And more @TheFFBallers!https://t.co/hsJZb3pYGO

— Marvin Elequin (@FF_MarvinE) August 16, 2021
---
Running Back
Whereas I place a premium on Running Backs in redraft formats, I tend to use much more caution in dynasty leagues. I think of dynasty in three-year windows, and I want players who will ascend or maintain their current value for that time frame.
Particularly in the early rounds of drafts, I'm looking for foundational assets for years to come. This doesn't fit the description of many Running Backs. For the most part, backs tend to have shorter careers, as only three Running Backs aged 27 or older have finished as an RB1 over the last three seasons.
Because of this, I don't mind reaching on players like Jonathan Taylor, D'Andre Swift, or Javonte Williams due to their elite profiles and younger age. This saves you from over-drafting Running Backs later when you can get some great value at Wide Receiver.
Given how fast depth charts change due to production drop-offs and injuries, many starting Running Backs can be found deep in drafts or on the waiver wire. My preferred strategy in start-ups is to draft elite young Running Backs early or fade the position until the later rounds.
---
Wide Receiver
Wide Receivers are the safest assets in dynasty and are fantastic investments in start-up drafts. They hold value better than any other position other than top-tier Quarterbacks. Running Backs begin to age quickly, and most Tight End value is volatile due to the lack of talent at the position.
Acquiring Wide Receivers is a great way to build sustainable value on your roster. Particularly in leagues with three starting receivers or multiple flex positions, going heavy here can be the best strategy for building consistent success.
For example, I tend to draft the best player available regardless of position. In a dynasty league, I believe building value is the most important thing, and trades can be made later in order to fill your lineup. Because Running Backs are so scarce, they are pushed up dynasty draft boards despite their short-term value. While other teams are drafting Alvin Kamara and Austin Ekeler, I prefer to draft players such as AJ Brown or Jaylen Waddle. I know I can trust these players to be starters for the foreseeable future.
As I stated previously, Running Back depth charts change fast. Starting backs in great situations emerge deep in drafts and on the waiver wire every season. By building a team deep at Wide Receiver, I can lock up my WR and flex spots for the foreseeable future.
I can then easily pick and choose Running Backs to acquire through trade. If I already have considerable capital at Wide Receiver, I can likely find a rebuilding team willing to part with a back. Put a premium on elite young receivers in your dynasty start-ups, and treat them as foundational assets.
---
Tight Ends
Tight End is possibly the most frustrating position in fantasy football. The top-tier Tight Ends like Travis Kelce and Mark Andrews are fantastic, but most struggle with consistency. The difference between the TE5 and the TE13 in scoring last season was two points per game.
This is because most Tight Ends don't catch a significant number of passes. Only three Tight Ends last year received over a 20% target share in 2021. As a result, most are dependent on touchdowns. Eight of the top 12 Tight Ends last year finished top 12 in red-zone targets as well.
The bottom line is you are chasing touchdown receptions when drafting most Tight Ends. Players Like Kelce, Andrews, and Kyle Pitts have special value in dynasty leagues because of the unique advantage they give owners. They are actual difference makers at the position, capable of giving you a scoring advantage on a weekly basis. I'm willing to take these players early on in drafts because of their consistency above the rest of the field.
On the other hand, other Tight Ends are left as touchdown-dependent options. Touchdowns are traditionally one of the harder stats to predict, which results in up and down production. If I can't draft one of these players, I mentioned I would prefer to hold off on drafting the position. You can get players in the double-digit round of drafts that perform almost as well as mid-TE1s.
Having a hard time figuring out how to handle the tight end position in dynasty? Don't worry, you are not alone. Check out my newest @TheFFBallers write up on approaching tight ends in fantasy. And yes, Travis Kelce might be briefly mentioned. ????https://t.co/5oGrPgWYYq

— Kacey Kasem (@thekaceykasem) May 8, 2021