Day Four of Major League Football training camp brought two-a-days to Mobile for all four teams. The Alabama Airborne, Virginia Armada, Arkansas Attack, and Ohio Force all practiced twice today and it led to some of the best teams and 7-on-7 sessions that the league has had. All four teams delivered as much intensity as you can have without pads on. Players on both sides of the ball were flying all over the field, making plays, and flashing the abilities that have them on the cusp on an NFL career. MLFB training camp is fully underway and all four teams are starting to settle into routines on and off the field.
Although the Arkansas Attack battled some early-afternoon storms, a Gulf Coast staple, they were able to stretch their second practice out a little to compensate. The other three teams had uninterrupted sessions across the board and the players were energized across both morning and evening sessions. For many players, this is their first taste of professional football. And for an even greater number, this may be their only shot. However one thing is for sure, every player on the field has come to compete and bring their best. NFL teams should be taking notice of the players in Mobile right now.
MORE MLFB ON SGPN
Day Three of Major League Football Camp: MLFB Teams Start Training Camp Practices
Top 10 Players to Watch on the Arkansas Attack
MLFB Rosters Breakdown by Position and Team
MLFB Training Camp Report: Day Four On the Ground
Virginia Armada Keep up the Measured Approach
In the first morning session at Archbishop Lipscomb Athletic Complex, the Virginia Armada continued their work on the Terry Shea passing attack. With veteran George Bowens leading the quarterbacks through the paces, the Armada worked all aspects of the route tree and had the quarterbacks slinging it throughout practice. Bowens has been an unquestionable leader for the Armada as his professional experience TSL and maturity are a benefit for the team. Coaches and players have all praised his experience and have found him to be a steadying influence on the roster. Right behind him though is the talented Stony Brook grad Tyquell Fields. Fields has flashed early and often in camp with his electric arm and ability to make throws on multiple levels.
Virginia Armada QBs and Pass Catchers out here getting in WORK. #MLFB pic.twitter.com/oTgHdsbbfr

— Inside MLFB (@insideMLFB) July 19, 2022
Both Bowens and Fields share a bond that would explain their success though. Both quarterbacks have been coached by a Sims brother on the finer points of their quarterbacking and that has helped to bond the two. George and Tyquell have both spoken on each other with praise and admiration for how the other plays. It seems that the two of them have affixed themselves atop the depth chart early in Armada camp.
Defensively, Denny Creehan praised how the defensive unit was with their execution and flying to the ball during the 7-on-7s session. Known as a man with expectations and a demanding level of excellence, he can be someone hard to please. However, he did mention that several players have flashed on the defensive side of the ball and have caught his attention. Specifically, he spoke highly of UMass-product Sha-Ki Holiness on the defensive line as someone who had caught his attention. Both units were making plays during the all-team sessions.
Arkansas Attack Taking Care of Business
Defensive coordinator Derrius Bell had the defense of the Attack ready to go during the 7-on-7 session today at Archbishop Lipscomb. However, it was the offense that came out fast during the session. With quarterbacks Lukas O'Connor, Ja'Rome Johnson, and Jalen Jones all providing fireworks, the Attack offense got out and got up on the Attack defense. All three QBs made throws on different levels, but O'Connor seemed to have the best command of the offense and worked the short to intermediate game and he even took one opportunity to show off his running ability. However, both Johnson and Jones settled in and made plays deep down the field. All throughout the day, both Jones and Johnson showed a superb ability to push the ball down the field on deeper passing routes. Whichever direction Earnest Wilson and the Attack go at quarterback, they will have a dynamic option.
View this post on Instagram
However, working in an extended session gave the Attack defense the opportunity to come out and shine. Coach Bell was calm and collected as he called the plays during the session and seemed to provide a calm and settling influence that his team needed. With that, the Attack defense was able to rally and even out the balance of the session. He talked about the pass rushers up front and how they helped to bring out the best in the defense. He made sure to praise defensive end Gabe Richardson, an Arkansas product, as someone who has been a difference maker early on. Cecil Cherry, a linebacker out of Tennessee-Martin and Isaiah Martin, a former Savannah State safety, also have been players that have caught Bell's eye early on.
The Arkansas Attack had perhaps the least widely known coach in Earnest Wilson. However, Wilson has not been intimidated by his first outdoor professional coaching job and has made sure that his players do not take this opportunity lightly. He has been steadfast that he is trying to prepare his players for the next step in their playing careers and the product on the field is starting to take shape.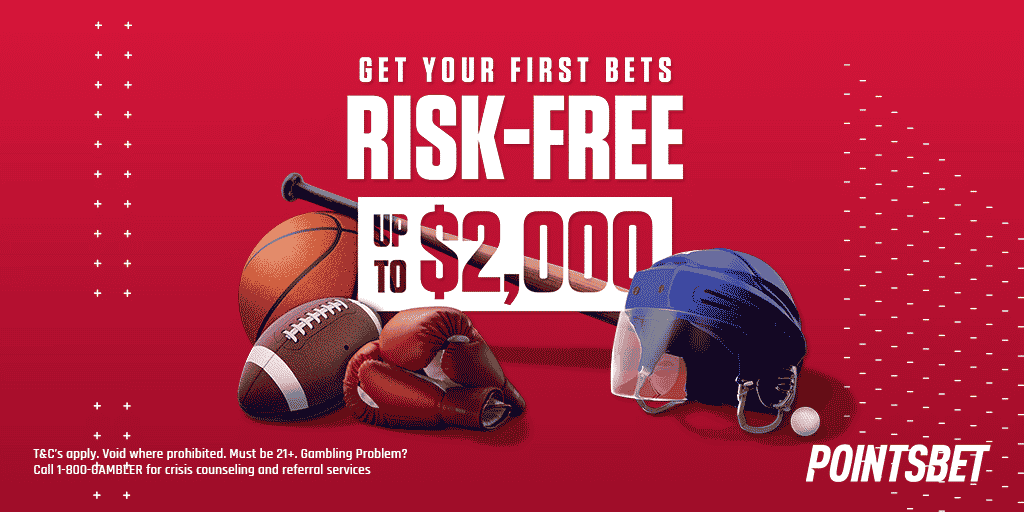 Alabama Airborne Up their Game
Back at Ladd-Peebles for the night session, the Alabama Airborne brought the energy to the historic stadium. With the sun dipping low, the Airborne seemed to feel the stage getting bigger and both units jumped up and showed out. Offensively, it was Chase Fourcade and AJ Bush who provided electric play after electric play for the Jeff Reinebold-led offense. Fourcade looks like he inherited an understanding of the Reinebold Air Raid system from his uncle, who played for Reinebold. Throughout the session, Fourcade made smart reads and delivered strikes up and down the field. AJ Bush has come into the league looking to showcase a new element to his game and he has delivered that. Bush was poised and confident duuring the full teams sessions and looked comfortable in the pocket. Whenever he threw the ball, it came out on a line and looked more laserlike than footballlike.
Some more great #MLFB content from Airborne practice pic.twitter.com/j8TrJyFJG3

— Inside MLFB (@insideMLFB) July 20, 2022
However, the real star of Airborne practice was wide receiver, Nick Holley. Holley is very familiar with the Air Raid after his XFL experience with the Houston Roughnecks. That knowledge has carried over as Holley might have had the play of practice as he shook his defender deep and maintained steps on him throughout the entire route for a deep completion. Holley was consistently working free on every level of the field and showed that he deserves a shot at a higher level. Jeff Reinebold had effusive praise for Holley as a player who can do it all from any position. During the special teams period, Holley was also working as the holder and looked crisp in that role as well. After practice, Holley even joked that he had tried to drive the bus as well, but the team declined that offer.
Ohio Force Set the Pace
In the last session of the night, the Bill Conley-led Ohio Force demonstrated their up-tempo practice approach and is seeing big gains on the field. The Force move rapidly from drill to drill on the field in an attempt to replicate the pace needed to play using the 25-second MLFB play clock. During offensive drills, the receivers were working through their routes with precision and the quarterbacks were delivering precise strikes. Connor Kaegi and Nick Watson have firmly planted themselves atop the depth chart at quarterback and both stayed late after practice to work on developing rapport and chemistry with their receivers. Watson could be seen on-field working routes with one, while Kaegi worked on the sideline with another on ball placement.
Ohio Force receivers working on their redzone routes. 🧵 #MLFB pic.twitter.com/V1zAxgY1gT

— Inside MLFB (@insideMLFB) July 20, 2022
During the full team period, the Force brought energy, tempo, and a defensive attitude that will be difficult for teams to deal with. Former Lions linebacker Tavante Beckett has established himself as the on-field and emotional leader of this team. Beckett was calm in the middle of the defense while calling the plays and while reacting to plays, but he was ready to spring into action at a moment's notice. Additionally, his emotional energy seemed to feed the rest of the defense. After practice, head coach Bill Conley praised Beckett. He spoke of him as being a good example for younger players and was complimentary of his ability to get the defense lined up right and provide guidance for the team on the field and off.
What's Next?
Bill Conley and other Force coaches spoke highly of the effort and energy delivered by both sides of the ball throughout practice. This was a refrain echoed by all teams. However, every coach also cautioned against reading too much into what happened before players strapped up with pads later this week. All four teams seem eager to get to padded practices, and even more eager to get to the jamboree on Sunday.
As the buzz in Mobile starts to build, it is most likely building in other host cities as well. There were fans in the stands for Airborne practice in Mobile, and many local players got a chance to work as professional football players in front of friends and family. Sharing this dream opportunity with loved ones has to be truly magical for all involved.
RELATED CONTENT