Major League Football and its four teams have officially entered their first training camp ever. The Alabama Airborne and Ohio Force held inaugural practices at Ladd-Peebles Stadium while the Virginia Armada and Arkansas Attack practiced at the Archbishop Lipscomb athletic complex. Players and coaches were excited to finally put their craft into effect on the field. While MLFB practices happened on the field, the buzz of activity behind the scenes continued as league executives continue to finalize several pieces for the 2022 demonstration season.
In addition to multiple league executives taking in practices, Danny Corte of the Mobile Sports Authority was at Ladd-Peebles. Danny mentioned that the community is starting to take notice of MLFB and in particular the Alabama Airborne. Jerry Glanville's presence in the city is a definite newsmaker and has the residents of Mobile buzzing in advance of MFLB kicking off on August 9.
MORE MLFB ON SGPN
Daily Report from MLFB Training Camp: Day Two
COO Steve Vivetich joins Inside MLFB to Chat
MLFB Rosters Breakdown by Position and Team
Alabama Airborne are Ready to Let it Fly
In the first practice of the day, Jerry Glanville, Jeff Reinebold, and the Alabama Airborne took the field. Glanville largely focused on the defense as he patrolled the practice field in his signature cowboy hat. Working with all three defensive groups, Glanville emphasized the need for intensity from all three groups. Throughout the helmet-only session, Glanville pushed his players to move with purpose and to bring the intensity. When asked after practice for his thoughts Glanville said, "We have intelligence. Intelligence without penalties gives us a chance." He did also mention that there was more he wanted from the squad on the intensity front as well.
Offensively, Jeff Reinebold put the Airborne through the Air Raid paces. With a crowded and talented quarterback room, Reinebold has an embarrassment of riches at the critical offensive position. With four possible starters in the room, Reiniebold offered praise of two specifically. He praised AJ Bush, formerly of Illinois, who had been out of football for a bit prior to his MLFB chance. Reinebold then went on to talk about Chase Fourcade as well as someone who impressed him. Chase Fourcade comes from a football family and Reinebold brought up that he had coached his uncle as well so that must make him a well-experienced coach.
View this post on Instagram
Defensive backs coach Kim McCloud talked about how the players are doing well picking up the Jerry Glanville system. He talked about how the complexities of the system would benefit players who have played with Glanville in spring leagues before. The plan for the defense, according to McCloud, is to create a straightforward system where the defensive backs can see the ball and run to the ball to make plays. There were several instances of defensive players making plays and starting to execute. Now the question is, can they meet Jerry Glanville's intensity.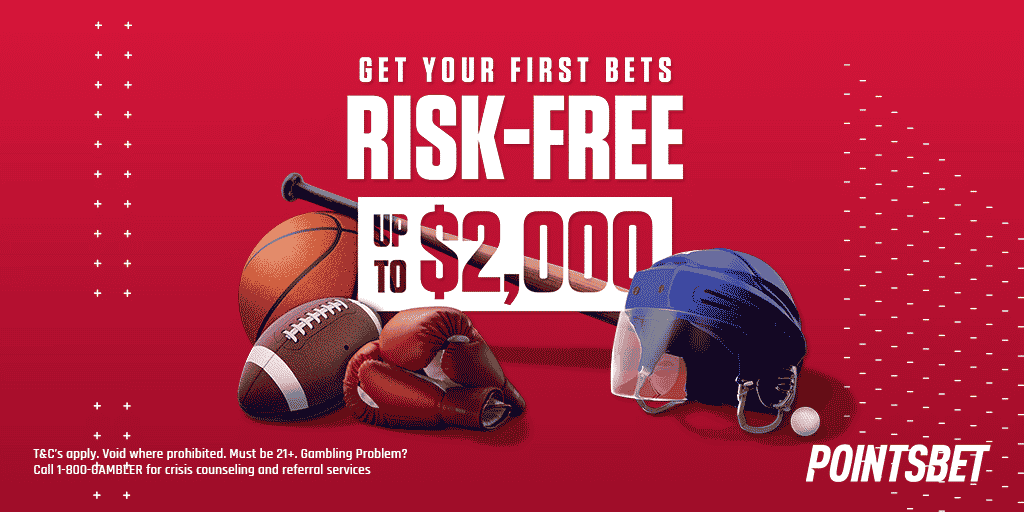 Ohio Force Bring the Pace and Intensity
Bill Conley and the Ohio Force delivered the pace and intensity that Jerry Glanville was looking for out of the Airborne. The Force moved quickly and decisively between pre-planned sessions. With Conley calling out session numbers and the assistant coaches echoing them, the pace and tempo imitated the speed that MLFB hopes to bring. MLFB's 25-second play clock will certainly cause coaches and players to have to adjust and Conley and the Force look to be doing that from day one.
As we get ready for a jam-packed two-a-day schedule for today, let's take you back to what Ohio Force Bill Conley said yesterday as he gave his thoughts on their first #MLFB practice. pic.twitter.com/h195v7BLBa

— Inside MLFB (@insideMLFB) July 19, 2022
Defensively, defensive line coach Winfield Garnett had high praises for how the defensive linemen worked. He praised their efforts and ability to be coached up on day one. He reiterated what many have said that the key to success will be coachability and effort. Garnett did caution that although drill work is important, it doesn't mean anything until the teams strap up in pads later this week.
View this post on Instagram
On the offensive side of the ball, offensive coordinator Mitch Browning emphasized that this was the first practice and had a few too many unforced errors and mistakes for his taste. He reiterated Conley's comments about the pace of play with the 25-second play clock, but he did say he hoped to be an offense that moves. Later on in team meetings, Browning reiterated the need for the team to clean up mistakes. However, he was also complimentary towards his offensive players as they played fast and were quick to correct mistakes. He had one poignant message that should resonate with the team, and anyone playing a team sport. Browning said, "Every guy [in this room] has more talent and ability than they believe. When we get firing on all cylinders and working together as a team, watch out!"
Virginia Armada Close Out Day One of MLFB Practices
The Virginia Armada had the last practice slot of the day and spent a good deal of time working in positional groups. The Armada put a heavy emphasis on their passing offense under head coach Terry Shea. Shea is a noted quarterback guru who has coached former first overall NFL Draft picks Matt Stafford and Robert Griffin III. He has a talented group of players that includes Stony Brook graduate Tyquell Fields and Mount Union standout D'Angelo Fulford. Shea made note that his players, quarterbacks, in particular, have done a good job picking up his system and information. He mentioned specifically that he needed to see if his quarterbacks could continue to bring the skill and high-level performance as the Armada continue their MLFB practices.
View this post on Instagram
Eric Hicks had high praise for the defensive side of the ball and the high energy of the players. He said that despite the rust, they were excited to come out and perform on the highest level. The Dennis Creehan system focuses on every player doing their job and executing the system. Hicks did mention that at times that may sound like an overused cliche, but it is true and really a central tenant of football. The Armada also spent a good chunk of time making sure their specialists got in work kicking and punting, as well as walking through alignments on field goals.
What is next for MLFB?
Major League Football continues its training camp schedule as all four teams have two-a-days on Tuesday. All four MLFB teams are going to continue their practices at the stadiums they practiced in today. Sunday, July 24 will be an exciting day as all four teams will be coming together at Ladd-Peebles stadiums for scrimmages in a jamboree-type atmosphere and approach.
The last major domino to fall is a broadcasting deal. However, sources within the league remain optimistic about good news to come on many fronts for MLFB on and off the field.
It is important to remember the mission of this league is to develop players and fans can sometimes forget that. However, that developmental aspect was on full display as coaches were positive and motivating players while they helped them all improve their craft. While the Armada were practicing, two spectators watched from the bleachers. Tiffany and Melvin McFadden are the adoptive parents of Tomas Newman, an RB/WR for the Virginia Armada. Despite a long and difficult path through childhood and his football career, Newman is preparing to make his outdoor professional debut. The McFadden's are Mobile natives and you could hear the pride and excitement in their voices as they talked about what it would be like to finally see Newman living out his dreams.
Here, under a beautiful sunset sky in Mobile, dreams are coming true on the football field. Players are getting chances that they never would have gotten. Coaches who have been passed over are finally getting their shot as a professional. And they are all coming together to play the beautiful game of football. Dreams are coming true on these practice fields in Mobile. Dreams will come true when MLFB kicks off on August 9. And those dreams are why fans should believe.
RELATED CONTENT