The Virginia Armada has quality and depth on both sides of the football.  They have a Super Bowl champion, collegiate standouts, and reliable professionals who have played in the CFL and USFL in recent years.  Additionally, several of the players on the Virginia Armada roster have connections to the coaching staff.
The familiarity between players and coaches should help during training camp and ensure the Armada gets off to a fast start.  Below are the 10 players on the Armada roster to watch out for as we approach Opening Day.
CHECK OUT EVEN MORE MLFB ON SGPN
Interview with Councilman Aaron Rouse (Virginia Beach) | Inside MLFB (Ep. 04)
Top Quarterbacks in MLFB: Rosters and Analysis
Top 15 Wide Receivers in MLFB: Major League Football Rosters and Analysis
All of the MLFB on SGPN Content
Top 10 Players to Watch on Virginia Armada
Blair Brown – Linebacker
Measurables: 28 years old, 6-0, 243 pounds
College: Ohio University
Pro Experience: NFL (Jaguars), USFL
Recent Stats: 128 tackles, 15 TFL, 1 FF, 4.5 sacks
A former 5th-round selection of the Jacksonville Jaguars, Brown brings a wealth of experience to the Armada defense.  In college, Brown was named first-team All-MAC as a senior.  He also ranked first in the FBS in tackling efficiency, which demonstrates great technique and instincts.  He played in 28 games for the Jaguars over his first two seasons before being released.
Brown is short for the position by NFL standards and is limited in coverage.  However, he is an incredibly productive and smart player.  He is exactly the type of linebacker you want leading your defensive unit.  Expect for Brown to pop on film and deliver some hard hits at the line of scrimmage.
Daniel Crawford – Tight End
Measurables: 25 years old, 6-2, 251 pounds
College: Northern Illinois University
Pro Experience: NFL (Jets and Packers)
Recent Stats: 21 receptions, 183 yards, 1 TD
Crawford's senior season at Northern Illinois was cut short due to COVID as the team only played in six games.  Extrapolating out his numbers, he was on track to best his junior season stat line of 37/443/2.  Crawford is somewhat of a rarity in modern tight ends in that he's an effective blocker in the run game and has soft hands for receiving.
The Jets and Packers thought enough of Crawford's potential to sign him out of college.  His time in the NFL should serve Crawford well and he will be an effective tool in the passing game given the West Coast Offense influence of the coaching staff. Having a skilled tight end on the roster gives the Virginia Armada a good chance for offensive success.
D'Angelo Fulford – Quarterback
Measurables: 25 years old, 6-2, 210 pounds
College: Mount Union College
Pro Experience: CFL
Recent Stats: 3,118 passing yards, 43 TDs-2 INTs, 72.8% completion percentage
Fulford is unquestionably atop the quarterback depth chart for the Armada.  He is a proven winner from his time at Mount Union College where he amassed a 27-0 regular season record for the Division III powerhouse.  He was named the Ohio Athletic Conference Most Valuable Offensive Player three years in a row.
What makes Fulford such an exciting player is that he can hurt teams with his arm and his legs.  He has pinpoint accuracy that improved every season in college.  In addition to his gaudy passing numbers, Fulford rushed for over 1,300 yards and 20 TDs during his four years at Mount Union.  He signed with the BC Lions of the Canadian Football League out of college but will look to lead the Armada to an MLFB title this season.
David Jones – Safety
Measurables: 29 years old, 6-3, 210 pounds
College: University of Richmond
Pro Experience: NFL (Lions)
Recent Stats: 29 tackles, 2 PBUs, 2 INTs
Jones is yet another Armada player with NFL experience having been signed by the Lions after a stellar career at the University of Richmond.  Like Crawford, his senior year was also cut short due to injuries.  During his junior season, Jones led the nation with nine interceptions and tacked on 97 tackles.  He has prototypical size for the position and tremendous athleticism.
Injuries prevented Jones from taking the next step professionally, but the talent and work ethic is there.  In addition to generating turnovers, Jones is a fierce hitter who will patrol the middle of the field and make receivers think twice on crossing routes.  Jone's penchant for creating turnovers and big hits should make him a playmaker for the Armada.
Elijah Qualls – Defensive Tackle
Measurables: 27 years old, 6-1, 332 pounds
College: University of Washington
Pro Experience: NFL (Eagles and Panthers)
Recent Stats: 38 tackles, 5 TFL, 3 sacks
Qualls is a former 7th-round pick of the Philadelphia Eagles and won a Super Bowl ring with the team during the championship run in 2018.  Coming out of the University of Washington, Qualls was known as a run-stuffing defensive tackle.  He had enough burst and quickness to occasionally apply pressure on the quarterback.
While he may not make a ton of splash plays, his NFL experience should make him a force in the trenches.  Qualls struggled with consistency during his time with the Eagles and Carolina Panthers.  However, with a steady defensive line rotation, he should stay fresh and focused.  Qualls' presence on the roster will anchor the Virginia Armada run defense and make the opposing offense one-dimensional.
B.J. Smith – Running Back
Measurables: 23 years old, 5-9, 216 pounds
College: Troy University
Pro Experience: Rookie
Recent Stats: 95 rushes, 372 yards, 4 TDs
Smith is yet another talented Armada player who is looking to get his career back on track after a collegiate injury.  Smith played six seasons at Troy.  He has a breakout campaign in 2018 when he rushed for nearly 1,200 yards and 13 TDs.  The following season he suffered an injury in the second game and then was in a car accident that required surgery that offseason.  He eventually returned to the field and was a productive player for Troy in his final two seasons.
Smith is short but has the strength to run through tackles.  He is also skilled as a pass catcher having accounted for 44 receptions in his final two years at Troy.  Smith has the ability to be a workhorse running back and could get 15-20 touches per game. With a workhorse like this on the Virginia Armada roster, look for him to make a name.
Alex Thomas – Safety/Cornerback
Measurables: 24 years old, 6-1, 185 pounds
College: Ferris State University
Pro Experience: Rookie
Recent Stats: 19 tackles, 9 PBUs, 3 INTs, 1 FR
Alex Thomas is a phenomenal talent who took a circuitous route during his college career.  He started at the University of Cincinnati where he quickly asserted himself as one of the top cover corners on the team.  However, legal troubles led him to transfer to Ferris State.  In 2019, he accounted for 12 pass breakups and five interceptions at Ferris State.  He then opted out of the 2020-21 season due to COVID before returning for the 2021-22 season.
Teams shied away from throwing at him last year, which is why his numbers were down.  However, Thomas has the size, speed, and athleticism to be a true lockdown defender in MLFB.  The Armada will hope Thomas is able to negate one-half of the field, which will allow them to shade their coverage toward other opposing pass catchers.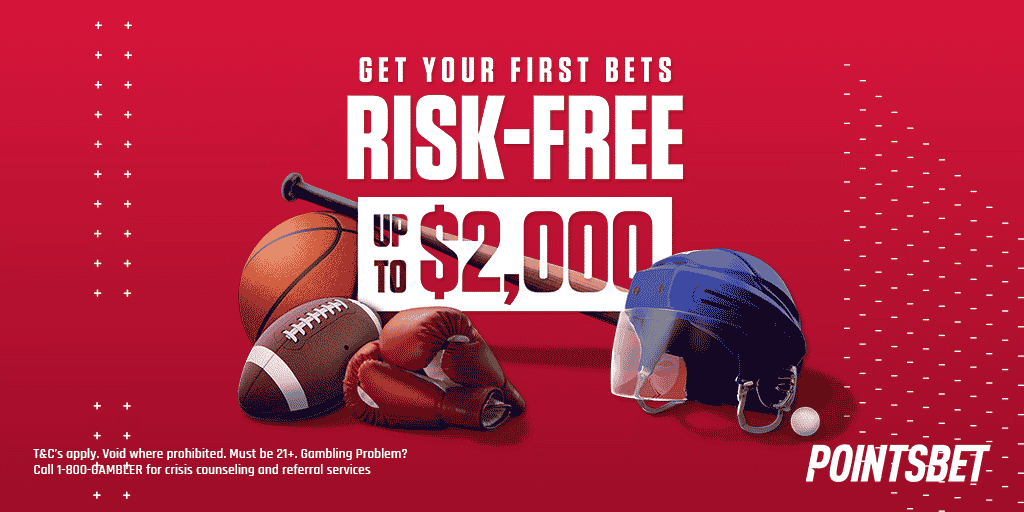 Melvin Vaughn – Wide Receiver
Measurables: 28 years old, 6-2, 223 pounds
College: Old Dominion University
Pro Experience: XFL
Recent Stats: 33 receptions, 354 yards, 4 TDs
Vaughn comes to the Armada as somewhat of a tweener.  He was a productive wide receiver in college at Old Dominion but lacks the speed to play that position in the NFL.  However, he is not quite big enough to play tight end.  In recent years, we have seen the NFL embrace more hybrid tight ends such as Evan Engram and Kyle Pitts.
Vaughn feels like an offensive weapon whether they line him up outside or closer to the line.  He is also, by far, the biggest wide receiver on the Armada roster and should serve as a great red zone option.  Quarterbacks love big targets and Vaughn can supply that either over the middle of climbing the ladder on fade routes.  Look for Vaughn to be utilized in a variety of ways this season as one of the more versatile players on the Virginia Armada roster.
Savion Williams – Defensive End/Tackle
Measurables: 24 years old, 6-4, 290 pounds
College: Florida A&M University
Pro Experience: Rookie
Recent Stats: 29 tackles, 11 TFL, 6.5 sacks
In Williams, the Armada has a versatile defensive lineman.  He started his career at Lackawanna College and became the #16 JUCO recruit in the country.  He eventually played a season at the University of Tennessee before transferring to Florida A&M.  In his one season at A&M he proved highly disruptive.
Savion Williams has the speed to play defensive end and the size to play defensive tackle.  The defensive coaching staff should have a field day lining Williams up in different spots based on the situation.  Disrupting the quarterback is every defense's primary objective and Williams will be able to do it on the Armada this season.
Tevon Wright – Wide Receiver
Measurables: 26 years old, 6-2, 195 pounds
College: Chadron State University
Pro Experience: The Spring League
Recent Stats: 74 receptions, 1,146 yards, 16 TDs
A small school standout, Wright is looking to make his presence felt in MLFB.  The silky smooth receiver from Chadron State has a breakout senior season in which he was named first-team All-Conference offense.  While he may not have the bulk of fellow wide receiver Melvin Vaughn, Wright has good size and superior speed.
Vaughn's a reliable target and has the ability to take any pass to the house.  During his three-year career at Chadron State, nearly 20% of his receptions went for touchdowns.  Wright started his professional career in The Spring League where he dazzled.  His full array of skills is on display in the clip below.  Wright should prove to be a highlight reel on the Virginia Armada roster this season.
RELATED CONTENT