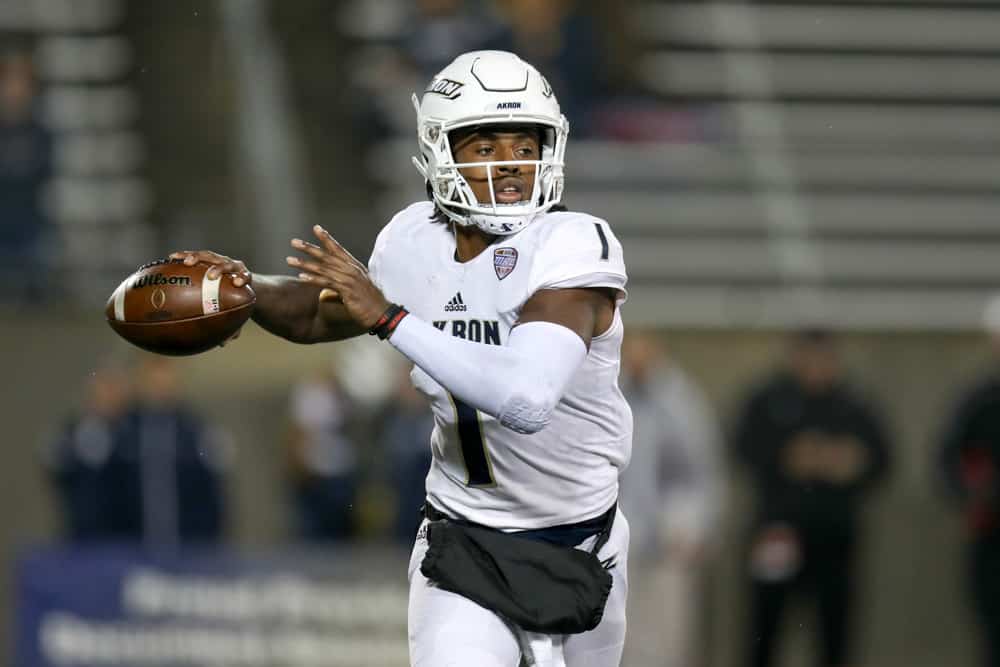 It is finally here! Major League Football opens its first-ever training camp in Mobile, Alabama this week and quarterbacks are among the first to report. As with any level of football, quarterback play will help define this league. MLFB has assembled a deep pool of QBs across all four teams. Each quarterback in the league has the tools and upside to be a professional. It will be up to the coaches to help develop the quarterbacks to their fullest potential.
The success of any football league depends upon the quarterback play. When we think of the successful on-field product that the 2020 XFL brought, it was largely on the strength of the quarterback play. Veterans like Josh Johnson and Luis Perez joined young up-and-comers like Jordan Ta'amu and PJ Walker to bring excitement to the league. MLFB does not have the veterans like Johnson and Perez, but they have plenty of young and talented players. Many of these quarterbacks have lengthy college experience due to eligibility extensions.
CHECK OUT ALL OF SGPN's MAJOR LEAGUE FOOTBALL CONTENT
Top 15 Defensive Backs in MLFB: Major League Football Rosters and Analysis
Major League Football Signs First Quarterback and More Details About MLFB Players, Cities, and Contracts
All the MLFB Coverage from SGPN
Top Quarterbacks in Major League Football: MLFB Rosters and Analysis
Arkansas Attack Quarterbacks
Ja'Rome Johnson
College: Bowie State
Pro Experience: Rookie
Measurables: 6-1, 182 pounds
Bowie (26 Games) – 56.8%,  4,083 yards, 46 TDs, 17 INTs, 288 Rushes, 1,450 Yards, 20 TDs
Ja'Rome Johnson is one of the quarterbacks who could turn playing in MLFB into a major career opportunity. As a two-year starter for Division II powerhouse Bowie State, Johnson has won and produced collegiately. When you watch him on film you see an electric athlete with an accurate arm. Johnson has produced consistently in college and has the arm talent to showcase the talents of his receiving corps.
With an opportunity to play in a wide-open Air Raid-Pro-Style hybrid offense, Johnson will be in a position to shine. Attack coach Earnest Wilson has a history of unlocking the talents of quarterbacks and putting them in a position to succeed. Johnson has the chance to be the beneficiary of that if he can win the job at training camp in Mobile.
Kato Nelson
College: Akron
Measurables: 6-1, 212 pounds
Pro Experience: Rookie
Akron (36 Games) – 52.3% – 5,583 yards, 37 TDs, 17 INTs, 382 Rushes, 700 Yards, 2 TDs
Kato Nelson was a three-star recruit coming out of high school who was heavily recruited by several ACC schools before landing at Akron. While at Akron, Nelson saw action across four seasons and was the primary quarterback his sophomore and junior years. Nelson is similar to Ja'Rome Johnson in his athleticism and ability to make throws at all levels. While at Akron, his rushing upside was limited and at times he struggled to shine without a strong supporting cast around him.
Nelson is an electric athlete and has the ability to make plays with his arm and legs. When talking about his quarterback situation, Earnest Wilson drew comparisons between Nelson and Michael Vick. While it may seem like coach overreaction, Nelson has tape to back it up. There are several plays on his highlight tapes that show his electric playmaking ability. In a Wilson offense, Nelson could be unlocked and unleashed.
Ohio Force Quarterbacks
Connor Kaegi
College: Ottawa (Kansas)
Pro Experience: TSL Blues (2021), Jacksonville Sharks (2021)
Measurables: 6-7, 230 pounds
Ottawa (18 Games) – 58.9%, 4,595 yards, 51 TDs, 16 INTs, 199 Rushes, 363 Yards, 11 TDs
Blues (3 Games) – 51.4%, 492 Yards, 3 TDs, 1 INT, 13 Rushes, 21 Yards, 1 TD
Sharks (4 Games) – 66.7%, 297 yards, 8 TDs, 3 INTs
As the first announced player, Connor Kaegi has been at the forefront of MLFB and the discussion around rosters. Kaegi has professional experience between The Spring League and the National Arena League. Both opportunities have given him the chance to develop his talents and perfect his game. As an unpolished prospect out of Oregon, he found success at the NAIA level with Ottawa when he threw for 51 touchdowns and a boat-load of yards. 
Now with several professional stops and pro-level coaching, Kaegi is ready to be unleashed. Joining him on the Ohio Force, Kaegi has a bevy of receivers with pro-level experience. With players like Dez Stewart, Alonso Russell, Jon'Vea Johnson, and more, Kaegi has playmakers to help him showcase his skills. With improved footwork, a stronger arm, and improved decision-making, Kaegi could be the breakout star of MLFB.
Nick Watson
College: Tiffin
Pro Experience: Rookie
Measurables: 6-0, 197 pounds
Tiffin (50 Games) – 60.4%, 12,175 yards, 99 TDs, 33 INTs, 371 Rushes, 1,363 Yards, 4 TDs
Connor Kaegi may be creating all the buzz around the Ohio Force, but Nick Watson will make sure he does not have a stranglehold on the starting job. While at Tiffin University, Watson put up absolutely ridiculous numbers. He averaged nearly two touchdowns per game and 250 yards per game. All while leading an absolutely dominant Tiffin team that had a winning record every year.
Watson has the ability to hit the deep ball and excels at ball placement. In addition to his arm talent, Watson is able to make plays with his legs whenever a play breaks down. At Tiffin, he was not asked to make plays with his legs often, but he showcased that capability. Even with the hype and buzz surrounding Kaegi, Watson will push him. A quarterback battle like this will drive excitement and discussion around the MLFB rosters.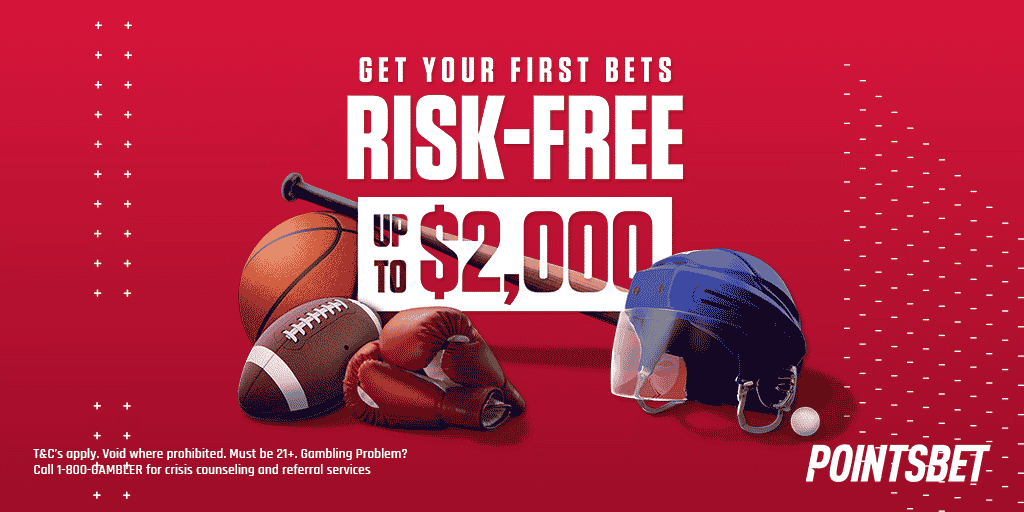 Virginia Armada Quarterbacks
D'Angelo Fulford
College: Mount Union
Pro Experience: BC Lions (No Game Action)
Measurables: 24 years old, 6-2, 210 pounds
Mt. Union (45 Games) – 67.2%, 9,482 yards, 64 TDs, 13 INTs, 315 Rushes, 1,333 yards, 20 TDs
Mount Union is the unquestioned powerhouse of Division III football. The Purple Raiders have won 13 national titles and 30 conference titles. They have placed dozens of players in the NFL, CFL, and more. Nick Sirianni is a former Purple Raider as well. From this storied program comes the uber-talented D'Angelo Fulford. Fulford is a true dual-threat quarterback. He is dynamic with the ball in his hands and he has space to work, as his 20 collegiate touchdowns show.
However, he is not a run-first quarterback. During his time at Mount Union, he put up gaudy passing numbers and showcased an ability to make every throw in the book. His deep ball is catchable and he has the ability to put his receiver in a position to win contested catches. He has superb decision-making in the short and intermediate game as well. The challenge for Fulford will be adjusting to a professional level of speed. D3 football has an improving caliber of football, but it is not filled with elite-level players. If Fulford can adjust to the pro speed, he could be a breakout star.
Tyquell Fields
College: Stony Brook
Pro Experience: Rookie
Measurables: 6-2, 198 pounds
St. Brook (41 Games) – 52.4%, 4,852 yards, 29 TDs, 22 INTs, 229 Rushes, 1,070 yards, 13 TDs
Although he did not put up the gaudy numbers that other quarterbacks on MLFB rosters did, Tyquell Fields brings the same level of upside that many have. Playing at FCS Stony Brook, Fields faced Division I competition and played well. There were times when Stony Brook as a whole seemed outmatched, but Fields played well. He showed an ability to throw on the move and the ability to anticipate his receivers breaking free. 
Across 41 games, including some in the COVID season of 2020, Fields amassed a respectable yardage total and was efficient when he ran with nearly 30 yards per game. He struggled to find a positive touchdown to interception ratio, but with stronger talent around him, he could elevate his game. He has the tools to be a solid player for the Armada. If he can capitalize on talented receivers and elite coaching, Fields has a chance to win the starting job in Virginia.
Alabama Airborne Quarterbacks
AJ Bush
College: Illinois
Pro Experience:
Measurables: 26 years old, 6-4, 225 pounds
Illinois (10 Games) – 53.9%, 1,413 yards, 6 TDs, 10 INTs, 138 Rushes, 733 yards, 8 TDs
AJ Bush had a long and winding collegiate career. From his initial recruitment and commitment to Nebraska, he bounced to Virginia Tech before finally playing one season at Illinois with Lovie Smith. While there he set an Illinois record for rushing yards by a quarterback. Just looking at numbers does not tell the full story of Bush though. He is a physically and mentally tough player who took a good deal of punishment during that season and every time he bounced back. There were games where he picked the Fighting Illini up and carried them to success. 
Bush demonstrated an ability to make plays with legs, but he also had some throws that had many wondering what he could develop into as a passer. As a left-handed quarterback, it is difficult to assess his mechanics, but he showcased the arm strength to push the ball down the field. It remains to be seen if the Airborne staff can put him in a position to succeed.
As Dynomite Kuhn discussed with Inside MLFB the Airborne quarterback room might be one of the most stacked groups among the MLFB rosters. With Max Meylor and Kyle Saddler ready to prove that their video game-esque numbers at lower levels of competition are meaningful, Bush will have a hard road in front of him. However, it is nothing he has not seen before.
Chase Fourcade
College: Nicholls
Pro Experience: Columbus Lions (NAL), Calgary Stampeders (No Game Action)
Measurables: 24 years old, 6-0, 200 pounds
Nicholls (50 Games) –  59.5%, 10,707 yards, 70 TDs, 47 INTs, 507 Rushes, 1,897 yards, 35 TD
The last quarterback on the Airborne's roster is also the only one with pro-level experience. Chase Fourcade spent time with the Columbus Lions of the National Arena League during the 2021 season. He saw limited action there, but he did get a taste of the up-tempo world of arena football. Many collegiate fans will remember Fourcade as a fierce competitor for Nicholls a the FCS level. He left Nicholls as the owner of several all-time records for the school.
Watching Fourcade's tape the words "gamer" comes to mind. Fourcade is a player who will work tirelessly and make whatever plays are necessary to help his team win. Whether that be with his arm or his legs, Fourcade will do it. There are several plays on his tape where Fourcade will put his shoulder down and finish a run with force to pick up extra yards for his team. He does not have the gaudy numbers of Meylor and Saddler, but he was no slouch. And he did it all against a Division I schedule. Among all the rosters in MLFB, the Airborne quarterback room might be the most exciting competition to watch as training camp opens.
RELATED CONTENT