New to IDP leagues? Perhaps you're in your second or third year and learning the ropes to defensive success. Well, don't be nervous because these tips are all you need to know to get started, and as a bonus, applying even just a few of these Tips will get you an early edge. So it won't matter what your level of experience on the defensive side of the ball you might be, or what site you're taking your first steps on. These simple steps work and have been tested since the dawn of the format. Especially if you feel you are completely in over your head and want to draft safely with some form of plan.
Draft Tips
1. Don't be intimidated.
2. Choose a beginner site and format wisely.
3. Know the scoring.
4. Understand which positional format you're using.
5. Trust the fantasy football site. (You can always switch after a season or two.)
6. If you bring outside drafting resources make sure they are ranked by or like your league score settings.
8. Scan for positional relevancy.
9. Draft by one of two easy paths. (For this one you'll need to see the descriptions below.)
Fantasy Football ADP Battles: Running Backs
Top 10 Fantasy Football QBs 2022 (Ep. 1308)
Fantasy Football ADP Battles: Wide Receivers
---
#One
If you are dabbling into IDP for the first time don't feel overwhelmed, and if you do, know you aren't alone because almost all new managers are green. Although it might seem daunting. In the end, the IDP side of the ball can actually be easier to manage once it's digested.
#Two
Not all sites are created equal, and that's certainly true when it comes to starting or joining an IDP league. So if you're new to the format these are the fantasy football sites we recommend, and not only by my experience. These are the top three, Sleeper App, Yahoo, and Espn. Start simple. It'll relieve a lot of unnecessary frustrations at the onslaught of dipping into IDP.
#Three
Scoring is key, as it would be in any fantasy format. There are generally three scoring formats. There's the old-school tackle based. Which is the simplest and favors linebackers and safeties. There is also the newer balanced format. This is where the scoring is set for certain stats to "balance" the tiers between the positions. And last but far from the least, big-play leagues. These are the league's that reward key turnovers and game-changing type plays. Like sacks, tackles for a loss. passes defended, and interceptions, and one additional note: It's more attractive nowadays to go balanced. Just try and make sure that the balance is applied between both offense and defense, because it's really not that exciting to play IDP if it isn't relevant enough to tip the scale.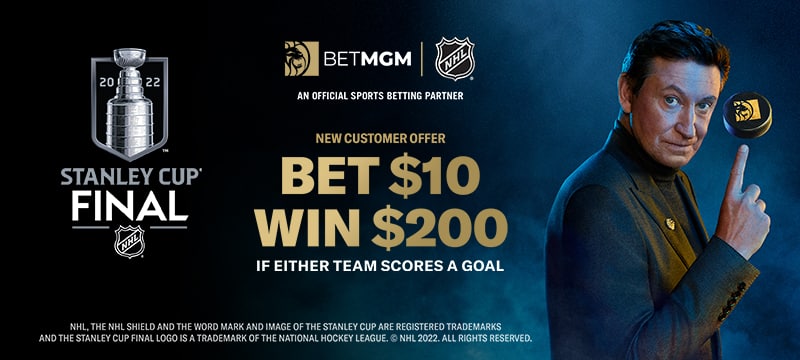 ---
#Four
Understand the first two basic starting lineup formats. Our research over the years shows this is one of the confusing parts of starting up in IDP formats, but it's not all that hard if we look at it in tiers.
Tier A. Flexing All starting IDPs together can be a pretty vanilla approach, but if you have at least four starting flex IDP spots in a 12-team league. You are well beyond the feel you've only replaced a kicker or team defense. It makes a difference in the feel of the game when the IDP plays have the chance to make or break your squad each week. Less than, and it's just not enough to make an impact—flexing, using any player over a designated position.
Tier B. The general positions are Defensive Lineman or the DL. This designated position includes the big men like defensive tackles and defensive ends. Then we have the Defensive Backs, which are the safeties and cornerbacks in the secondary, and finishing it with the Linebackers, in which the scoring formats will split. Finally, there are inside linebackers and outside linebackers. Make sure you found #Three and check the end-year results for projections. These can also indicate which linebackers you want.
#Five
Hopefully, you've chosen your site wisely. Remember that all pro fantasy football sites have professionals running them, and if you are new to IDP you're likely not intentionally laying money down on your first or second year in the format. So don't act like there's all this added pressure to perform. Instead, trust the site's tools as you draft at first, assuming you know your offensive players. It's just less hassle at the beginning.
#Six
If you push it during a draft, use any rankings, projections, or other draft aid. Please make sure they are in line with your league settings, because if your site rankings and such don't match. You will draft a position first when you really should be focusing on another, and that will kill a first-time starting roster before the draft even starts.
---
#Seven
Of course. You are already looking at projections and the prior season's IDP points leaders, and not only are we looking at the studs. We're already looking at what position those top 32 IDPs from last year fell, because if I see a DL in the final top ten and another not far behind. That's a position I'll want to target off the top when it's time to draft. So rankings and Average Draft Positions (ADP) alone are key, but peeking anywhere else isn't cheating.
#Eight
While you are peeking at last year's results, hopefully, provided by the site. Look into defensive position scarcity as well. The thinking here would be if you see a position in the top 32 to 64, how many are there of them? There are positions like DT within the DLs, which may only have four or five relevant targets. So with most of the positions having a vast player pool. Their draft stock is higher than their counterparts based just on that, and should be the favorite in any decision between two high-profile NFL players when you're on the clock.

#Nine
As an IDP writer, one of the biggest questions I often get is: "When do I draft an IDP in a start-up or gauge values with rookies and offensive blended drafts?" And simple enough. Pick one of the following two ways and do your best to stick to it, but do not be shy about breaking stride for that special someone you want to draft.
#Option A. My preferred method in deep formats works here. Always fill your starting offense the best you can and then attack the IDP positions, and it's ok if you are waiting on a TE, QB, etc. However, be sure to get those main running backs, wide receivers, or key-scored offensive guys first. It doesn't hurt to get one excellent depth piece on offense before cracking open the defensive guys. All you have to remember is that IDP in draft and trade value are not the same. An LB1 isn't like an RB1 in value by most league standards. So in a trade, you are likely only getting that RB2 value in return, and the same idea works when applied to drafting.
#Option B. Ignore everything but all blended player projections, and take the best available by the highest sorted points among all the game's players. As long as the injury reports aren't showing any red flags. Your top options will fall near the order you need them if you know what your top players are by position.