Dynasty season is now in full swing, and if you're reading this you are likely doing some start-ups in the near future. Most managers have an idea of some of their favorite players going into a draft. However, I also always have players who I plan on avoiding during dynasty drafts. In this article, I plan on discussing players I want no part of at their current ADP. Most of these include some of the most talented players in the game. Due to age, or other circumstances; they are no longer good values in fantasy football leagues. Players who are overvalued in ADP are great sell candidates as well. If you already own these players, discussing potential trade opportunities with your league mates would be a savvy move.
Fantasy Football ADP Battles: Tight Ends
Fantasy Football ADP Battles: Wide Receivers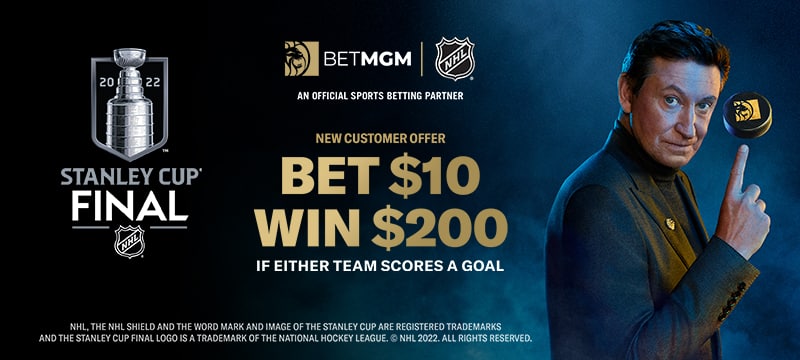 ---
Quarterback
Tua Tagovailoa
I simply haven't seen enough from Tua at this stage of his career to warrant him being a top 15 dynasty Quarterback. An unnamed teammate has been quoted saying he was "wasting his career" with Tua. Brian Flores reportedly stated he could not win with him as his starter. This was apparent as the coaching staff appeared to do everything they could last season to take the ball out of his hands. Subsequently, Tua finished the season 24th in fantasy points per game among Quarterbacks. He likely would have fallen considerably in dynasty rankings if not for the additions of Mike McDaniel and Tyreek Hill. Although they are likely to help him tremendously, it's not enough for me to dismiss my previous concerns. Given how talented the Quarterbacks are in the AFC, the Dolphins could also decide to move on in 2023 if he struggles.
Justin Fields
Justin Fields is in a rough spot coming into this season. The Bears appear to be going all in for 2023, and waiting on their over $100 million in projected cap space. Consequently they did little to improve the offense around Fields, who struggled in his first season. He was 31st among Quarterbacks in QBR, and 30th in completion percentage. This is very concerning considering his best receivers are Velus Jones and Byron Pringle after Darnell Mooney. With such limitations as a passer, it's hard to predict him providing much fantasy value with his arm. Chicago is also projected to have one of the lowest win totals in the NFL.  As a result, the Bears are likely going to run considerably fewer offensive plays than the average NFL team. Considering the importance of hitting on your early dynasty selections, it's tough to invest one of these picks on Fields.
Justin Fields picked off by #Bengals LB Logan Wilson👀

— TWSN (@TWSN___) September 19, 2021
---
Running Backs
Austin Ekeler
Although Ekeler is poised to have an excellent 2022 campaign, he's a player I'm avoiding in my dynasty drafts. He will be going into his sixth NFL season, and recently turned 27 this year. Recent history has shown us that this is a typical age Running Backs begin to decline. Cordarrelle Patterson, Mike Davis, and Mark Ingram are the only 27 or older Running Backs who have managed to finish as a PPR RB1 over the last four seasons. Dynasty managers are also very risk-averse, and Ekeler will lose significant value no matter what kind of season he has. Draft Ekeler in your redraft/best ball leagues where less risk is required, but avoid him in your dynasty drafts this Summer. If he's already on your roster, explore what add-on it would take to acquire a player such as Javonte Williams or Deandre Swift.
Saquon Barkley
Barkley is one of the most polarizing players in fantasy football this off-season. After three straight injury plagued seasons, managers have wide differences of opinion when it comes to the Giants' Running Back. The talent is apparent, but at some point, the production has to match his phenomenal athletic ability. In his last two NFL seasons, he's only averaged 3.5 yards a carry. In terms of efficiency running and catching the ball, he wasn't any more effective than his replacement Devontae Booker last year. Furthermore, Barkley has managed only 3.54 receptions a game over his last three NFL seasons, down from the nearly six he averaged his rookie season. It will also likely take a season for new coach Brian Daboll to improve the offense significantly. I'll be waiting one more season to draft Barkley in dynasty when he's significantly cheaper at 26 years old.
Barkley fumbles, forced by Lawrence – turnover for the #Cowboys pic.twitter.com/SutXhdDWs5

— Dov Kleiman (@NFL_DovKleiman) December 19, 2021
---
Wide Receivers
Diontae Johnson
Johnson is likely the most painful player to put on this list, as he's young and extremely talented. Gone is Ben Roethlisberger though, who clearly was no longer an effective NFL Quarterback. Nonetheless, he threw the ball over 600 times last season, ranking sixth in the league. Mitchell Trubisky and Kenny Pickett will compete for the starting job this year, but neither figure to be prolific passers. Johnson has been underutilized as a deep threat with Roethlisberger, but this is unlikely to change in 2022. The Steelers will also likely run the offense through Najee Harris, and be a league leader in rushing attempts. Considering Chase Claypool, George Pickens, and Pat Freirmuth will command a fair share of targets as well, it's reasonable to be concerned about the fantasy prospects of the offense as a whole.
Here is the Diontae Johnson fumble #Steelers pic.twitter.com/50BAZxQ55N

— Steelers Depot 7⃣ (@Steelersdepot) December 26, 2021
Davante Adams
Adams is another player that finds himself at an age cliff, and one I will be steering clear of in start-ups. He will turn 30 years of age this year, and the recent outlook of players in this age range is bleak. In the last four seasons, only Antonio Brown, Julio Jones, and Julian Edelman have managed a top 12 season at 29 or older. Adams was also traded to the Raiders before the draft, and the history of receivers in their first season with another team is mixed. Additionally, Renfrow and Waller will provide target competition that he has not had to compete with since Jordy Nelson. AJ Green  and Deandre Hopkins are great examples of how quickly an elite Wide Receiver can decline in value. Adams is still being drafted as a WR1 according to most outlets, which is far too rich for me given the risk.

---
Tight Ends
Dallas Goedert
Goedert enjoyed a late breakout last season following the trade of Zach Ertz to the Arizona Cardinals. Nonetheless, I likely won't be acquiring him in many drafts this year due to his surrounding circumstances. Hurts were 29th in pass attempts per game in 2021, and second only to Lamar Jackson in rush attempts. Jackson is an example of a dual-threat Quarterback who has struggled to maintain multiple fantasy-relevant receivers. Like him, Hurts also has limitations as a passer, and the Eagles are likely to be a run dominant team. With Ertz gone last year, Goedert still only managed 5.7 targets a game. This isn't likely to improve with the addition of AJ Brown, and Goedert could find himself third in targets factoring in Devonta Smith. Unfortunately, Goedert likely won't have the targets or touchdown opportunities to support his current ADP.
…as you can see more closely here… pic.twitter.com/I59oNi01HS

— Jimmy Kempski (@JimmyKempski) November 20, 2019