We're back with the fourth and final installment of our Fantasy Football ADP Battles. Finally, we've made it to the Tight End position. We'll again break down ADP discrepancies, comparing my TE Rankings to the Fantasy Pros ECR (Expert Consensus Rankings). Projecting Tight End production is one of the more challenging assignments for Fantasy Football owners; there's always someone from the far depths of ECR that finishes as a top-five TE. Last year it was Dalton Schultz, and the year prior, it was Logan Thomas. So let's dive into the glaring differences in our ranks; I believe each of these late options has an opportunity to crack the top ten at the TE position this year. 
Fantasy Football ADP Battles: Running Backs
Fantasy Football ADP Battles: Wide Receivers
---
Albert Okwuegbunam 
Fantasy Pros ECR: TE16 My Rank: TE11
Albert Okwuegbunam is in line to take over the majority of snaps at TE for the Denver Broncos. Noah Fant is now in Seattle, and Albert-O is well ahead of the remaining competition for playing time. Fant led Denver Tight Ends last season with 814 snaps played, Okwuegbunam finished with 400, and Eric Saubert after him with 279. 
With Fant gone, the Broncos drafted Greg Dulcich to back up and compete with Albert Okwuegbunam. However, he's not a concern for me in redraft formats. He won't challenge Albert-O the same way Okwuegbunam challenged Fant for snaps in 2022. Okwuegbunam will play the majority of TE snaps in this offense, and it's a great offense to be in this year. When Denver acquired Russell Wilson, the team's pass catchers received massive upgrades in fantasy value.
Noah Fant finished as the TE8 last season on a bad offense with poor quarterback play; the Broncos ranked 24th in passing attempts and 19th in total passing yards last season. Nevertheless, Fant caught 68 of 90 targets and finished with 670 receiving yards and four receiving touchdowns. I see no reason why Okwuegbunam can't earn similar if not better production. Okwuegbunam's current ECR has him falling to rounds 14-16 in 18-round SF formats. He's one of the reasons I don't feel pressured to select a TE early in my draft. I would feel comfortable streaming Okwuegbunam with an assortment of late-round Tight Ends. 
TOUCHDOWN, @AOkwuegbunam!

📺: FOX pic.twitter.com/SPdOzMkOnK

— Denver Broncos (@Broncos) December 12, 2021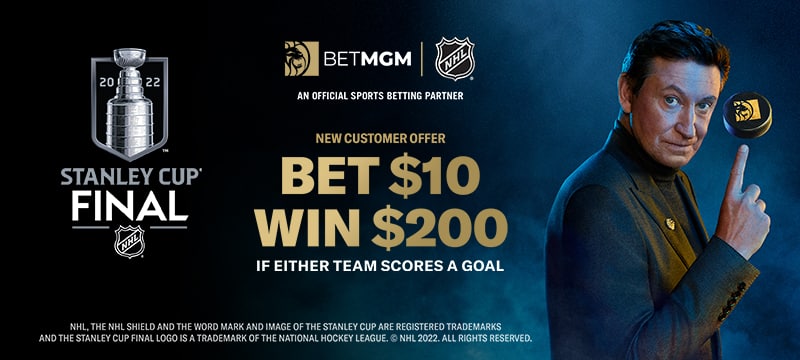 ---
Gerald Everett
Fantasy Pros ECR: TE21 My Rank: TE15
Gerald Everett is another Tight End in line for a potential breakout season. Everett signed a two-year $12 million contract with the Chargers this offseason. Last year Jared Cook headlined the TE position for Los Angeles; he played 605 snaps and hauled in 48 of 83 targets with 564 receiving yards. An aging Cook lacked consistency in keeping his hands on the ball; he finished with a 57.8 catch percentage, the third lowest of his career. In response, the Chargers targeted Everett, whose coming off his best season yet. 
Everett played just one season with the Seahawks after failing to take off with the Rams through his first four seasons in the NFL. Last year, Everett finished with 478 receiving yards on the back 48 catches against 63 targets. That 76.2% catch rate ranked 12th in the NFL for players with at least 60+ targets. While the Charger's offense will continue to highlight elite players like Keenan Allen, Austin Ekeler, and Mike Williams, Everett fills the void of Jared Cook in an offense that offered modest priority to the TE position. 
Cook ranked 15th against all Tight Ends for total targets last season. Everett is a younger and more explosive TE than his predecessor; he'll be another weapon in this already super-talented lineup. However, like Okwuegbunam, his draft capital has him falling to rounds 14+; both young Tight Ends find themselves paired with elite Quarterbacks in pass-friendly offenses. Add Everett to your sleeper list and target him with value. You should be able to stash him as your fantasy team's TE2, but he's also a risk I'm willing to take as my sole Tight End or week one starter. 
Gerald Everett gives the #Chargers a more physical YAC element than they had last year at WR or TE.

I would love for Justin Herbert to have half as many highlight throws if it meant he got more layups. Pitch-and-catch plays to Everett for "easy" first downs sounds wonderful. pic.twitter.com/CThpMMjNhm

— Tyler Schoon (@tylerjschoon) March 23, 2022
---
Cameron Brate
Fantasy Pros ECR: TE35 My Rank: TE25
Rob Gronkowski has again retired from the NFL. Sure he could be back any day, but he could also take another year off or be gone forever. The point is, we don't know what will happen with him. Gronkowski's absence now allows Cameron Brate to take over as the team's starter. OJ Howard shipped out to Buffalo, so now Tampa Bay is left with Brate and two rookies in Cade Otten and Ko Kieft. Brate will be way ahead in this position battle come the start of the season. He's going undrafted in 18-round SF formats but could be a steal in the last few rounds of your draft. 
Gronkowski finished as the TE7 last season behind 802 receiving yards on 55 catches against 88 targets. Brate, however, finished with 30 catches against 57 targets with 245 receiving yards. Tampa Bay ranked 3rd highest for most targets to the TE position last season. Therefore, Brate's situation is quite lucrative, considering his production paired with Gronkowski's from last year, plus the fact he has little to no competition for touches or playing time. 
Brate isn't someone you need to overdraft at this time. I predict Fantasy Pros and other platforms will upgrade his ECR the closer we get to week one, but regardless he isn't someone you need to draft beyond the top 25 Tight Ends. He's worth the last few picks of your draft, especially in deeper formats or TE premium leagues. 
Tom Brady connects with Cameron Brate for his 2nd TD of the first quarter! #GoBucs @FPC_Buccaneers pic.twitter.com/tMZcSS13lw

— Full Press NFL (@FullPressNFL) December 5, 2021