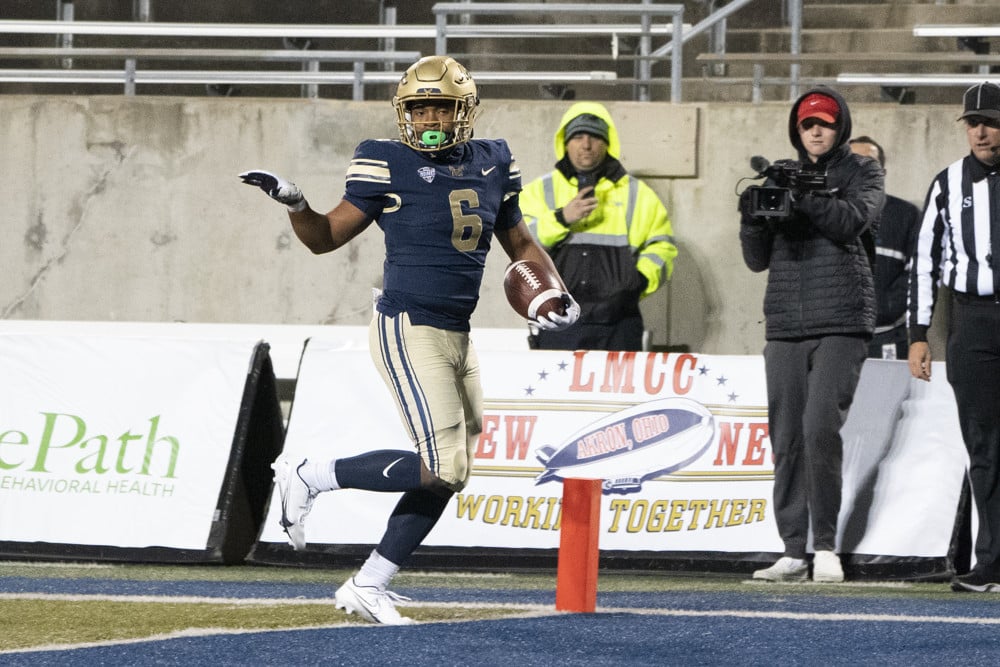 Who doesn't love some MACtion? So it's arguably the worst conference in college football but it's a fun league that can get wacky from year to year. Also, games on Tuesdays and Wednesdays is a major plus for me. Let's look at some Win totals for each team in the MAC Conference. In this column, I'll share my favorite future plays while also providing an Over/Under for each team in the MAC Conference. Don't look now but college football's return isn't all that far away.
MAC Conference Win Totals – Favorite Plays:
Akron:  2.5 Wins (+135/-160)
Akron has not won more than two games since 2018. However, Joe Moorhead is the new HC and he was a terrific assistant at Penn State and Oregon, an excellent head coach at Fordham, and had two solid seasons as the head honcho at Mississippi State. It appears to be a slam dunk hire and he's been very active in the transfer portal which has bolstered the level of talent in the program.
DJ Irons will be the starting QB and he impressed as a freshman a year ago – completing 65% of his passes for 892 yards and 8 TDs with 4 INTs in 5+ games. Cam Wiley (Minnesota transfer) is a great addition at RB and WR Shocky Jaques-Louis (Pitt transfer) should be Irons' top target in the passing game. As long as the Zips get decent OL play, the offense should be much improved.
https://twitter.com/ncaafnation247/status/1534153756006354945?s=21&t=231H9A6B8tWdyikQgONcrw
The Akron defense was awful last year. They gave up the most points per game (38.6) and the second most yards per game (457) in the MAC Conference. The unit was especially bad against the run, finishing last in the conference (246 YPG). They return 80% of the defensive production (20th best in the country) and there's help coming in from the portal so maybe there's hope for improvement. I trust Moorhead to fix the O but this D is shaky at best.
Last year, Akron beat Bryant and Bowling Green. This year, they should beat St Francis and Bowling Green is winnable again, but I'll need one more W to cash my ticket. As the worst division in all college football this year, the MAC East is wide open and everyone is beatable. I have faith that Akron will upset at least one other team and the Over is especially attractive at +135 odds.
The Pick: Over 
---
Ball State: 5.5 Wins (-110/-110)
Can Ball State duplicate last year's 6-6 regular season and hit an Over ticket? HC Mike Neu and the Cardinals had an excellent 7-1 COVID year but he hasn't accomplished much else. In seven years at the helm, Neu just has a 28-41 overall record and is just 17-19 in the conference. 
To make matters worse, Ball State only returns 42% of their production from a season ago which places them 127th in the country. Drew Plitt was as steady as they come at QB, but after five seasons in Muncie, he's a goner. The little-used John Paddock might get the starting nod as this will be his fourth year in the program, but he's played sparingly and is a question mark.
There are a couple of winnable non-con games but Ball State has the misfortune of not getting Akron or Bowling Green from the East. In fact, they have to play the top three teams from a year ago (Kent St, Miami OH, and Ohio). The program could only win 6 games last year and that was with a 5th year QB and a team loaded with upperclassmen. This looks to be a rebuilding season where reaching a bowl will be tough. Give me the Under. 
Ball State football's 2022 schedule is set.

Cardinals start at Tennessee, play 9 teams who made bowl games last season and will play 3 of their last 4 games on the road.https://t.co/krEJE88MVE

— Robby General (@rgeneraljr) February 26, 2022
The Pick: Under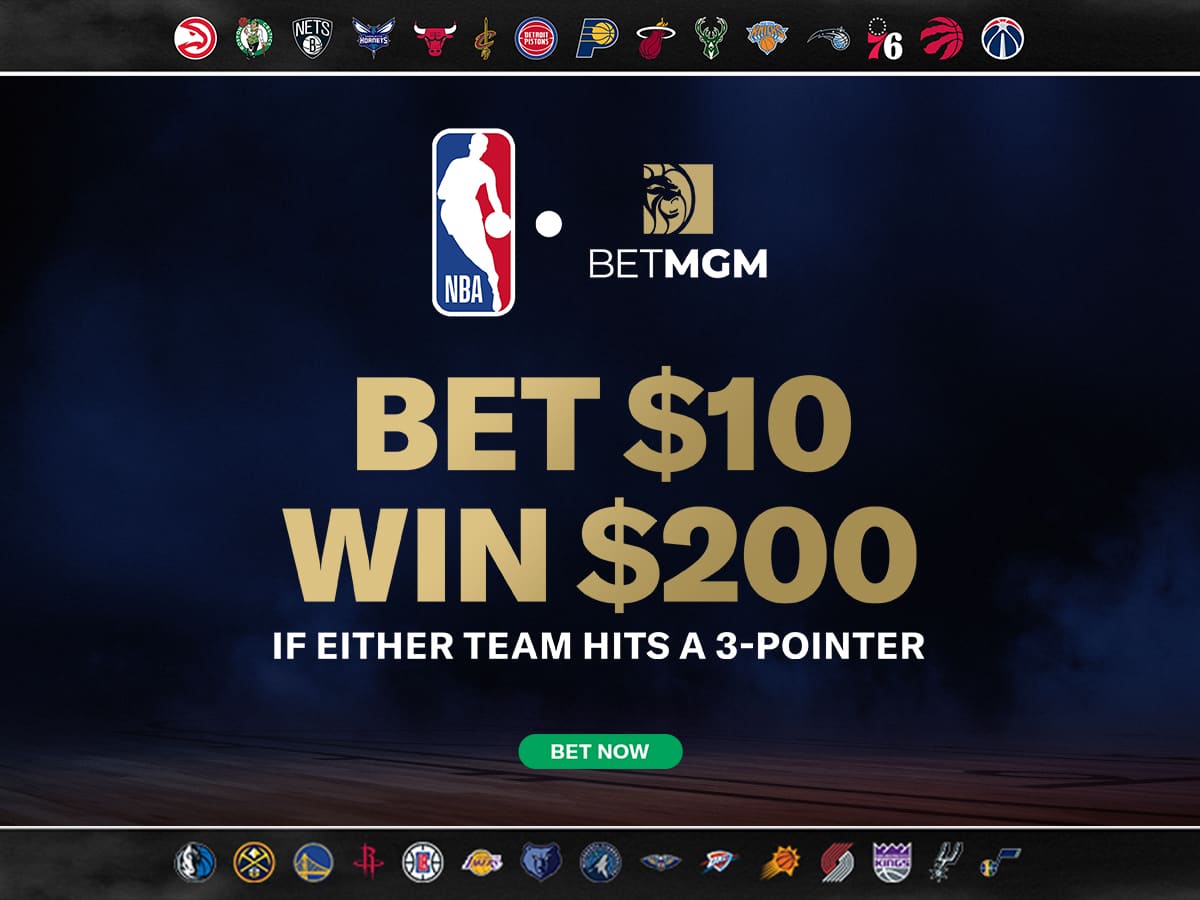 MAC Conference – The Rest:
Central Michigan:  7.5 Wins (-125/+105)
No wonder it's -125 juice on the Over – HC Jim McElwain's two full seasons at Central Michigan both resulted in 8-4 regular seasons. If you recall, he also had a 10-2 season at Colorado State and took Florida to two straight SEC Championship games during his short 3-year tenure in Gainesville. Breaking news:  the guy can coach.
I'm gonna smash this Over but 2022 won't be without its challenges. CMU was decimated by graduation and players leaving via the transfer portal. Their two offensive tackles from last year are now in the NFL and SEC teams poached their best two players on defense in S Devonni Reed and LB Troy Brown. There are big shoes to fill on both sides of the ball but Daniel Richardson is back at QB and Lew Nichols damn near ran for 2K last year. 
When it comes to predicting the MAC, I put my trust in head coaches and I have faith in McElwain. They should finish the out-of-conference slate 2-2 and they luck out getting Akron and Bowling Green from the East. That's half the games needed to hit an Over right there. Sign me up!
The Pick:  Over  
---
Toledo:  7.5 Wins (-120/+100)
HC Jason Candle has been at Toledo since 2015 but only has two seasons of winning eight games or more (2016 and 2017). On the surface, it would be tough to lay -120 juice on an Over ticket. On the plus side, QB Dequan Finn returns after an impressive freshman campaign where he tossed 18 TDs to just 2 INTs. Throw in 500 yards and 9 TDs on the ground and we have one of the most exciting players in all the MAC Conference.
To go along with Finn, the Rockets return most of a defense that led the conference last year – only allowing 21.8 points per game. Additionally, four of their five regular-season losses came by a total of 11 points. That includes a three-point loss at Notre Dame and a tough OT loss at Central Michigan. Just split the close ones and this was a 9 or 10-win team that started a freshman at QB.
This year, Toledo should easily beat Long Island and UMass in the non-con with an interesting matchup at San Diego State hanging in the balance. Even if they are 2-2 entering conference play, all signs are pointing towards a big year for the Rockets. So go ahead and lay that juice.
2022 Toledo football schedule: pic.twitter.com/DVt1MFsC01

— Kyle Rowland (@KyleRowland) February 25, 2022
The Pick: Over
---
Northern Illinois:  6.5 (-150/+130)
Thomas Hammock's three seasons at Northern Illinois have been interesting. After a 5-7 record in his first season, the Huskies went 0-6 during the COVID year only to bounce back and go 9-5 a season ago. In the process, the team won the MAC Conference championship before losing a heartbreaker to Coastal Carolina in the bowl game. Hammock has done a great job thus far and has the program's trajectory pointed upward.
There were a ton of close games that could have had NIU at 4-8 rather than 8-4 but give the team credit for pulling most of them out. This year, 16 starters and 83% of the team's production (8th most in the country) return and the schedule is manageable. The offensive line is one of the best units in the league and Rocky Lombardi is a proven commodity at QB.
A defense that allowed 36.3 points per game and finished 115th in the nation obviously needs improvement. They were young a season ago so it's reasonable to expect an uptick in production. We all know the MAC Conference can be wacky but this team should get to seven wins. However, I'm not laying that kind of juice on a team that was winless two seasons ago. Give me the Over but I have no plans to actually bet it.
The Pick:  Over

---
Western Michigan: 6.5 Wins (+125/-145)
Kaleb Eleby took all but 6 snaps as the QB for the Broncos a season ago so his loss obviously hurts. However, HC Tim Lester was able to go out and snag Stone Hollenbach from Alabama in the transfer portal which should soften the blow. It'll be a battle to win the QB job but that's not the only position where some retooling will be required.
Overall, only 49% of their production returns which places WMU in the bottom 10 in the country. The Broncos had the best offense in the MAC a season ago and could only achieve seven regular-season wins. With so much turnover and a tough schedule to boot, I'd be hard-pressed to ask for an identical or better season than 2021. Again, -145 odds on the Under makes placing an actual bet prohibitive but I'm definitely on the Under. Shop around and maybe you can find better odds at Under 6 wins.
The Pick:  Under
---
Eastern Michigan:  6.5 Wins (+135/-160)
Chris Creighton has managed more than 6.5 regular-season wins three times in seven years with the Eagles and he might have his most talented squad ever in Ypsilanti in 2022. There's a gaping hole at QB which is obviously an issue but Austin Smith returns (hardly played a season ago) and there are transfers coming in from Cincinnati and Troy. If a QB can emerge, this will be Creighton's fourth year getting to 7 or more wins. 
The offensive line returns four of five starters and the wide receiver unit should be one of the best in the MAC. The defense was solid in 2021 and there's help at LB coming over from Boston College and Michigan State. This will be at least a top-half defense in the MAC this season. Looking at the schedule, there are two non-con games that should be W's, and getting Akron and Buffalo from the East is helpful. The team will scratch and claw its way to another bowl game and I like taking a chance at +135 odds on hitting seven games. Give me the Over.
https://twitter.com/emufb/status/1529893475285553153?s=21&t=231H9A6B8tWdyikQgONcrw
The Pick: Over 
---
Buffalo:  5.5 Wins (-120/+100)
We're not quite sure what Buffalo will look like under 2nd yr HC Maurice Linguist. The Bulls were short-handed a season ago after the unexpected departure of Lance Leipold and could only put together a four-win season. With five of the first seven games on the road to start 2022, I fear it may be more of the same.
Only 57% of last year's production returns (106th in the country) and most notably QB Kyle Vantrease is gone as are both of the Bulls' starting OTs. Expect the offense to struggle early so the defense will need to step up. The linebackers and the secondary have a chance to be excellent but the interior of the DL is questionable at best.
We're basically looking at a rebuild at Buffalo so don't expect this team to be bowling. The East is the easier division but this is another 4 or 5-win season. Give me the Under and I'm a bit surprised it's at +100.
The Pick: Under
---
Kent State:  5 Wins (-115/-105)
For the second straight year, Kent State is playing an insane out-of-conference slate. Last year, it included games at Texas A&M, at Iowa, and at Maryland. For the encore this year, there are matchups at Washington, at Oklahoma, and at Georgia. Are you freaking kidding me?
Well, at least they'll be battle-tested entering conference play. The Golden Flashes went 6-2 in MAC games last year and will need at least 5 wins within the league this year to hit the Over.  The only problem – QB Dustin Crum is gone as is most of the offensive line from 2021. Furthermore, defense is just a suggestion around Kent, OH as Sean Lewis's squad finished last in pass defense and 10th in rush D a season ago.
The schedule is too difficult, there are too many roster questions, and it's difficult to imagine a younger team winning as many close games as last year.  The number is right on the line but I'll have to go with the Under.
The Pick:  Under
---
Miami OH:  6.5 Wins (-135/+115)
The RedHawks are my preseason pick to win the MAC East and they'll hit the Over in the process. First, the East is much weaker than it has been in recent years and Miami returns several key pieces such as QB Brett Gabbert and WR Mac Hippenhammer on offense. The best passing attack in the MAC Conference last year should be just as good in 2022.
#MiamiOH transfer Mac Hippenhammer, who was previously at #PennState, has flashed the last 2 weeks against Cincy and Minnesota.

Has a catch over 30+ yards in each game. Showcases great tracking and body control.

Two sport athlete, also plays baseball. Athleticism easy to see. pic.twitter.com/DzC78QCdR3

— Devin Jackson (@RealD_Jackson) September 14, 2021
Over the last few seasons, Miami has excelled on defense but graduation and the transfer portal have hit the RedHawks hard. I have faith in Chuck Martin to figure things out on that side of the ball but it might take some time. Expect defensive struggles in the non-con games but the D will be much better by the time October rolls around.
Looking at the schedule, Miami is fortunate to get Toledo and Ohio at home and two of their three cross-divisional games are also in Oxford. If they can start MAC play by beating Buffalo on the road (they'll be the favorite) they should cruise to at least a 7-5 win season.
The Pick: Over
---
Ohio:  5.5 Wins (-110/-110)
The surprise retirement of Frank Solich before the season began put the Bobcats in a tough spot and it ultimately led to just a 3-9 record. Throw out the COVID year and this was Ohio's worst season since 2003 under Brian Knorr. The first four games under new head man Tim Albin were atrocious and that included a loss to an FCS opponent (Duquesne). However, the team played better as the season progressed and a lot of pieces are returning.
That starts with Kurtis Rourke at QB, O'Shaan Allison at RB, and most of a solid offensive line. The passing game needs improvement and the defense was mediocre at best last year but 75% of the defensive production returns so there's hope in that department.
Ohio will be improved this season but will need to take care of business in three home games to achieve an Over. Those games are vs Fla Atl, Akron, and Bowling Green and they are all in Athens. Win those and that's a solid base needed to get to .500 and go bowling. It'll be close but that's the direction I'm leaning.
The Pick:  Over
---
Bowling Green:  3.5 Wins (-150/+130)
Is Bowling Green on the verge of a breakthrough? After a winless COVID campaign, Scott Loeffler's crew unexpectedly won 4 games last year including a shocker over Minnesota. On top of that, the Falcons have the most returning experience coming back in the country (92%). 
The offense was dead last in the MAC Conference last year but I suppose at least they should be familiar with each other. The improvement mostly hinges upon QB Matt McDonald playing better football. On the other side of the ball, BG surprisingly had the best pass defense in the conference but a couple of starters from the secondary are goners.
Overall, don't expect this squad to jump up and contend for the MAC. Yes – the East is weak and there are enough winnable games on the slate to reach four or five wins but there's no way I'm laying -150 on a coach I don't trust. Perhaps last year was a flash in the pan. This year's game at Akron could be huge and I like Joe Moorhead better. Give me the Under and all that juice.
My Pick:  Under