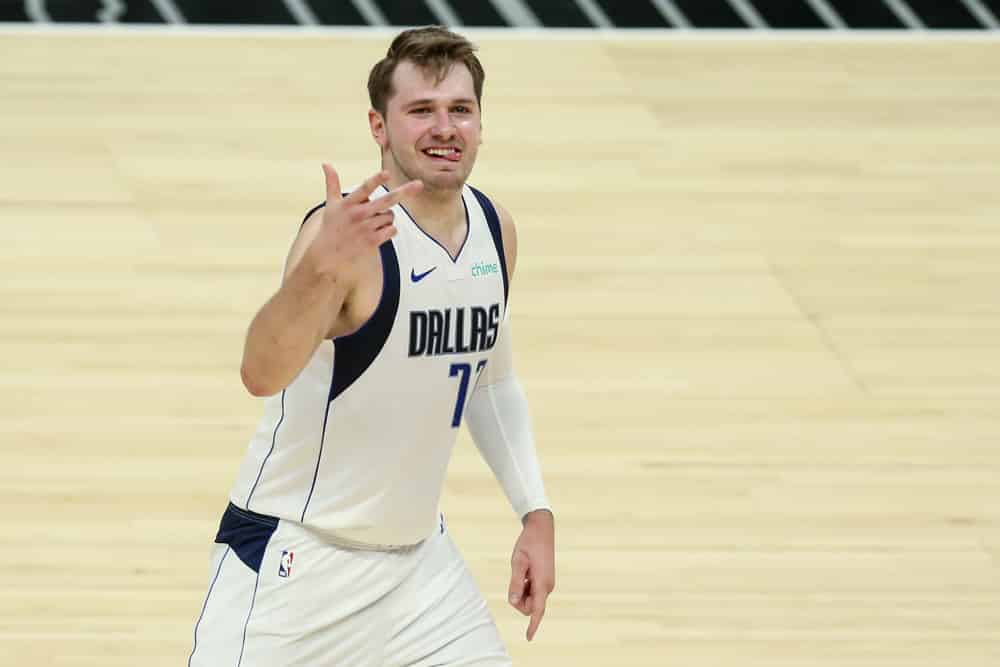 NBA DFS Picks for Thursday, May 26th:
Golden State Warriors vs. Dallas Mavericks 
The Dallas Mavericks secured their first win in the series in Game 4, narrowing Golden State's series lead to 3-1. Game 5 shifts back to Golden State, where the Warriors are seven-point favorites. The Warriors are 8-0 at home in the playoffs, but Dallas has shown their flashes, even on the road. I believe Dallas will cover the spread behind Luka Doncic's Hero Ball production and the team's general desperation to survive. I'm excited to bring you my DFS picks for this matchup; it will be a very entertaining game! You can use these picks in a six-man NBA Showdown lineup with DraftKings. Be sure to share your DFS Picks with us @GamblingPodcast.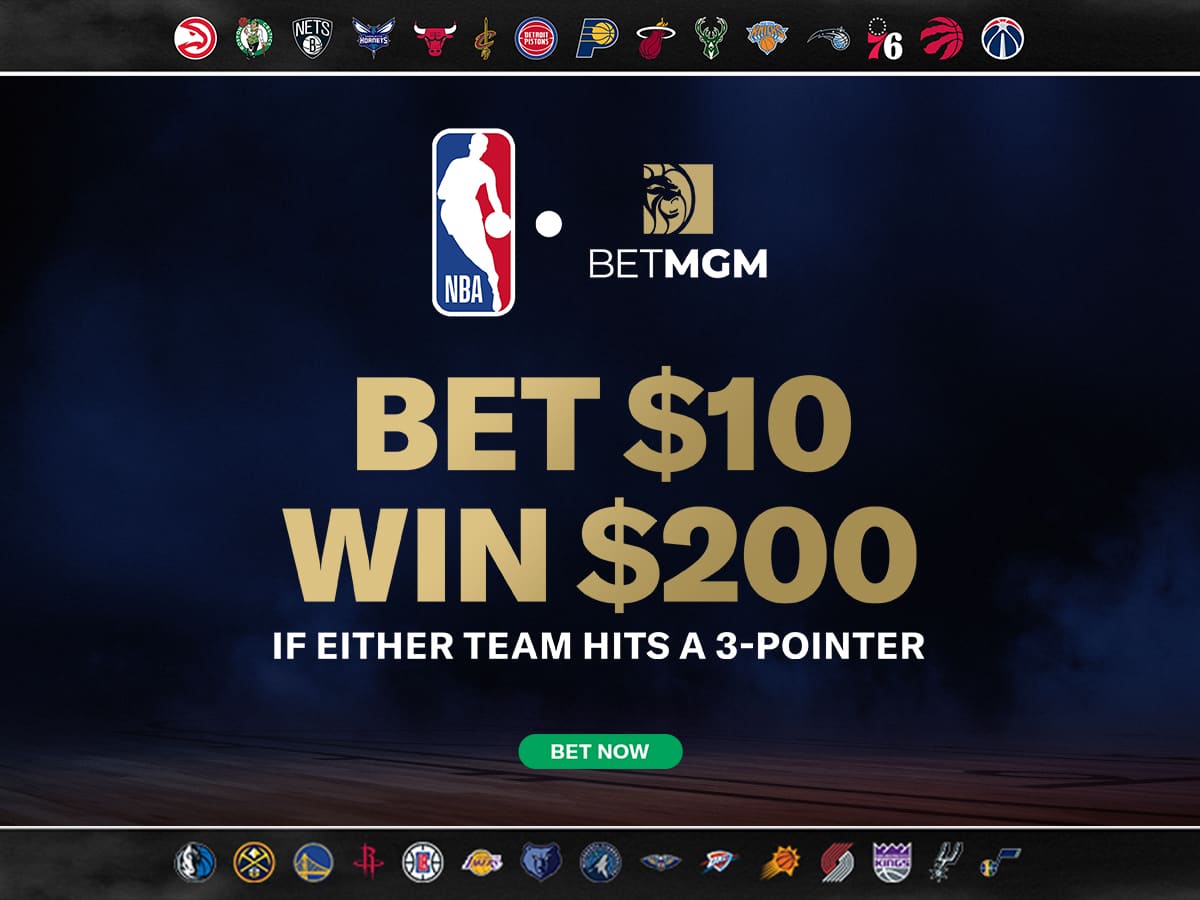 NBA DFS Picks for Thursday, May 26th
CAPTAIN –
Luka Doncic – $18,900 – DAL 
Luka Doncic offers the highest ceiling of any player in this game; Luka is a DFS must-start in Game 5. Doncic is coming off a 70.5 fantasy point performance in which the Mavericks won; however, he has 60 fantasy points in three out of the four games in this series. His lowest fantasy total was 34.8 in Game 2. Even with his exuberant auction cost, you have to admit that's an incredibly safe floor. 
Doncic is one of the best players in the NBA, if not the best. So it shouldn't take a considerable argument to get him in your lineup. He could be in line for a historic playoff performance, especially if he and the Mavericks plan to make this a real series and head back to Dallas down 3-2. Doncic averages 57.6 fantasy points per game; keep it simple with your Captain slot.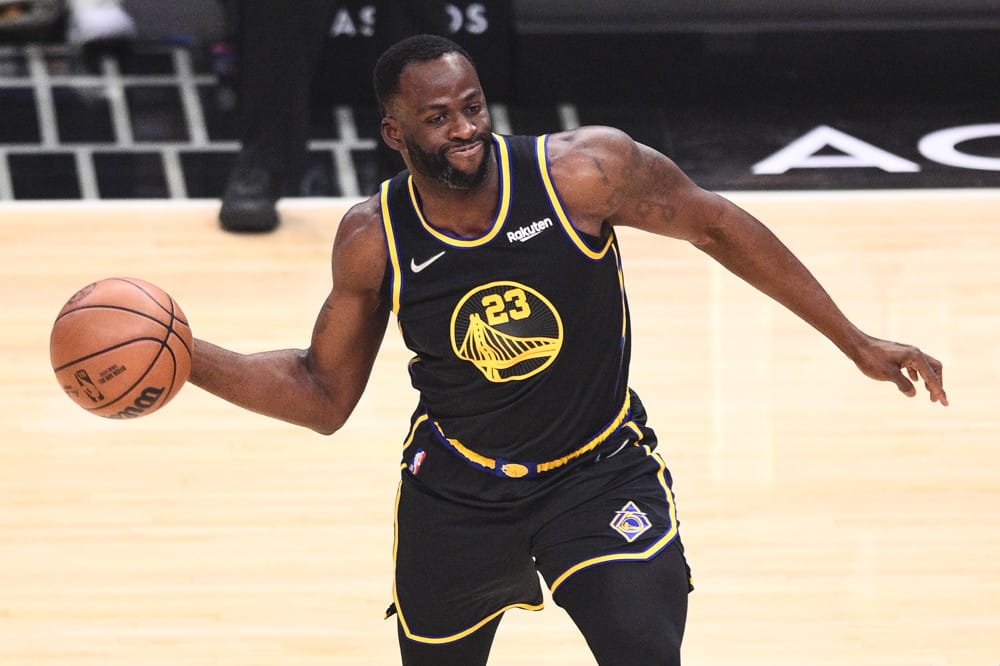 Draymond Green is always a great value option in DFS. He's a player who can contribute at multiple levels and offers a modest auction cost. His auction value in Game 4 was $8,000, so I'm all over the discount, especially with the Warriors returning to Golden State. Green averaged 31.08 fantasy points across his previous five games. He ended the Memphis series with a bang and has played much better through this series with the Mavericks. Green has at least 28+ fantasy points in three out of four games in this series. Green has the potential for another big performance with an opportunity to close out the series; he's a lock in my DFS lineups.
Jalen Brunson has performed well in this series. He's been a reliable contributor for the Mavericks, with 35.18 DFS fantasy points per game in his previous five matchups. His cost went up $600 in auction value from Game 4 ($8,400), so I expect bookmakers are also predicting a strong performance from Brunson in Game 5. Brunson has 34+ minutes played in the last three games, so you're getting good value back despite the price hike. If Dallas is in this game, it will be behind strong performances from Doncic and Brunson; the tandem is a safe play in Game 5. 

Jordan Poole didn't show up in the previous two matchups. He recorded 22.5 and 22.8 fantasy points in Games 3 and 4. Playing in Dallas didn't suit Poole very well; however, playing at home is another story. Poole started the series strong with 28.0 and 35.3 fantasy points in Games 1 and 2. It all comes down to his scoring; he shot 7-14 FGM/A on the road but 15-22 FGM/A at home in this series. I'm betting on Poole to bounce back at home as his scoring will help the Warriors keep pace with a desperate Dallas roster. 
Now we're getting into the thick of the DFS lineup, rounding out the top options with value plays that will separate us from the pack. My first buy low option comes in Maxi Kleber. Kleber played exceptionally well in Game 4 and helped spur the Mavericks to their first win in the series. Kleber averages just 19.3 fantasy points per game; however, in Game 4 he had 33.0. Kleber had 13 points, eight rebounds, and two assists through just 22 minutes on the floor. Kleber showed up, and I believe the Mavericks will reward him with more minutes; he shot the ball incredibly well and added three blocks. He's a dart throw I'm willing to buy in bulk for Game 5. 
Jonathan Kuminga still doesn't have a reliable role with the Warriors. His minutes are constantly back and forth, as shown in this series. Kuminga had just five minutes played in Games 1 and 3 in this series. However, Kuminga played 22 and 24 minutes in Games 2 and 4. It's a difficult situation to read, but I trust that Steve Kerr will utilize his young forward in Game 5. Kuminga matches up well with the Dallas front-court, as he's performed well when given minutes. He scored 17 points in both games he played over 20 minutes in this series. Kerr will have him on a short leash, but Kuminga should be trusted more than his auction value may lead you.
Related Content