ATTENTION CLASS, forget the negative connotation around gambling, embrace it. Sports betting is expanding at an extremely fast rate. Local news channels and national sports talk shows are incorporating gambling odds in every sports event they cover. That is because there is more demand for it now than ever before. If you're new to sports gambling or have never placed a sports bet you probably have many questions. Degen University is here today to answer your question, "what is a parlay, and how do I bet it?." When you watch somebody on TV or listen to a podcast sports bettors use either dump on the idea, or preach the specific type of bet and we at Degen University want to help you understand why. In course 110 I will be telling you what you need to know before entering the wild west that are parlays.
More From Degen University:
Degen University 101: How To Pick A Sportsbook And How To Bet On Sports
Degen University 102: The Degen Dictionary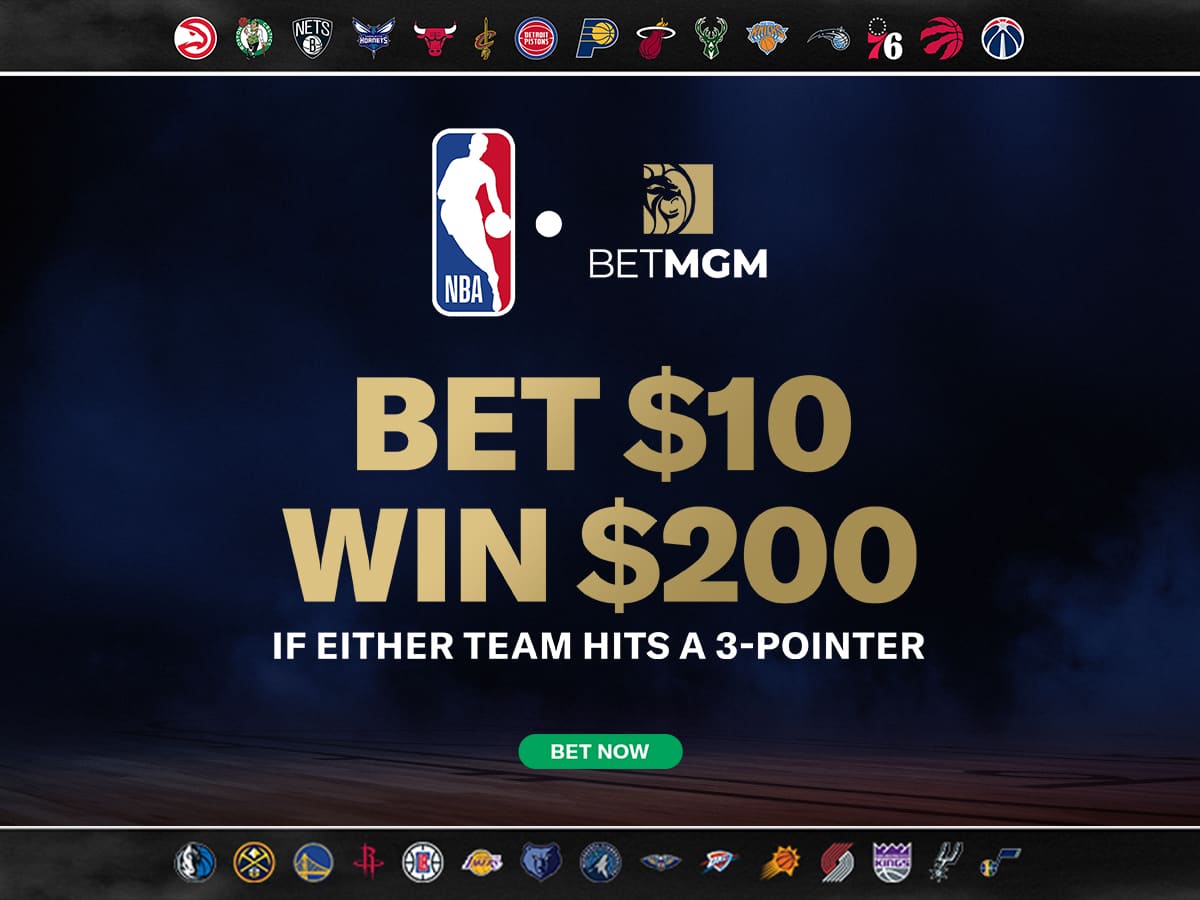 What Is Degen University?
Have you ever asked yourself," what is a parlay, and how do I bet it?" If yes, then the "Degen University" article series is perfect for you and will aid you all the way up to sharp bettor status. Whether you live in a state that just ratified a new law allowing Sports Gambling. Or you just turned 21 years old, you can now legally bet on sports. We already released an article teaching you "How To Pick A Sportsbook," and "How To Place A Sportsbet." We have plans to release many more "courses" (articles) including topics like, "What Are Units And How Should You Manage Them," "Common Sports Betting Strategies And Methods," "Understanding Public Money And Sportsbook Mannerisms," and more! Just like the Steelers say (My university is located in Pittsburgh), Here We Go.
Degen University 110: Parlay, What Is It, And How Do You Bet It
You'll hear that Parlays are exciting, rewarding, sweaty, addicting, bad, or dangerous varying from each Degen that you talk to. "A parlay in sports betting is when you make multiple picks (at least two) and place them together into one bet. If any of the selections in the parlay are not correct, the entire parlay loses. However, if all of them win, you get a bigger payout than normal."
I will use the WynnBET Sportsbook to demonstrate how you can bet a basic parlay. If you choose to use a different sportsbook it is still a very similar process. Are you new to gambling on sports? Open an account with WynnBET using this link and get up to $200 in free bets!
When looking at a sportsbook website page click on two or more picks that you think will be correct. Selections appear on the right side of this WynnBET page. Click on the tab labeled "Parlay." Then, you can place your (for example) ten-dollar wager. If the parlay is correct you win +129 of your wager amount. In conclusion, if the Dallas Mavericks and the Boston Celtics win their games, my $10 bet would win $12.85. You're not limited to betting parlays only on NBA games. You can bet a parlay on the World Cup, March Madness, The Masters, Kentucky Derby, NFL Playoffs, College Football Playoff, MLB Playoffs, NHL Playoffs, NBA Playoffs, College World Series, UFC, Boxing, USFL, and plenty of other events.
Different Parlay Betting Strategies
"Parlays are get-rich-quick schemes," says SGPN contributor Zack Avello, "do with that what you want." Avello is also an American Ultimate Disc League veteran, and a co-host of SGPN's podcast "The Tilted Landshark." Avello makes that statement about parlays because they are known as a losing bet. Common gambling lingo is, "Casinos use bettors' losing parlay money to create their resorts." That quote could be true, but there are ways to win while betting parlays and we'll go over a few of the different types of parlays and strategies that some SGPN analysts and I use.
Basic Parlay
Shown above is an example of a basic parlay. When you explore a bet like this you want to choose a couple of favorites. Sports betting can get crazy, but the point of a bet like this is to trust a number that a sportsbook gives you. If WynnBET hangs a number like -300 on Boston in the example, they believe that the Celtics have a very strong chance of winning the game. If you were to bet $10 on the Celts to get the highly anticipated win, you would only get $3.33 in return. For the possibility of Boston not even winning the game the risk for the reward is not good enough.
The most frequently used odds that books hang on a team they think will win are -110, -115, and -120. Therefore, if the value is posted at -121 or beyond that is a bet you should target to include in a basic parlay. Now, let's look at the full bet in the screenshot above.
We selected the Celtics because they are heavy favorites, but we also include the Dallas Mavericks who are also favored at -140. Add that up into the magic moneymaker, and BOOM your bet now is for plus money when it includes TWO favorites! If you're feeling risky don't be afraid to throw a couple of underdogs in the mix if you think they will win the contest. Most SGPN analysts use this type of bet in "Money line events" where betting on spreads is riskier than normal. The best examples of these sports are Baseball, Hockey, and UFC. SGPN offers gambling podcasts for all three of those sports so feel free to click the links to check them out!
Teaser
Pictured above is an example of a parlay, more commonly called a "teaser." "In a teaser, you are allowed to change the point spread for a game, making the bet easier to win. In exchange, the sportsbook will lower the payout due to them if they win." A teaser is most commonly bet on popular "spread betting sports" like football and basketball. Different sportsbooks offer you different point teasers. In specific, on basketball, WynnBET offers 5, 5.5, and 6-point teasers.
The best way to bet a teaser is to find a point spread on a team that you really like and include them in the bet. In the example above we selected the Dallas Mavericks -2.5 spread which got reduced to +2.5. Now, instead of having to win by 3 points or more in order for you to win money, the Mavericks could lose by two points (at most) and you'd still win. The same thing applies to our selection of the Boston Celtics. Originally posted as -7, the Celtics are now only -2.
If you don't want to bet multiple outcomes and you would only like to tease one bet, that is called an "alternate line." To find an alt line on WynnBET, click on "more wagers."

Round Robin
Another type of parlay is a Round Robin. Often referred to as "2s, 3s, etc." a round-robin is an option when you make multiple selections in a parlay. The best part about a round-robin is that you can still win money if one of your picks loses.
"My strategy is to pick three games ATS and round-robin them," Justin Mark told me. Mark is an SGPN contributor for NFL, Fantasy Football, and USFL. "I bet a round-robin each week in college football with the Sports Gambling Podcast guys' three favorite locks and three favorite dogs. It works out pretty well," Mark said.
"Units" are VERY important when talking about round robins. Units are further along in the syllabus for Degen University because they are difficult to understand and calculate. All of the screenshots I have included are $10 bets so let's make that our "unit" increment for this example. When you make three picks and click "round-robin" you actually make THREE SEPERATE bets totaling a $30 bet. Fascinating and complicated… but fun, right? Yes, so in this bet, your first set of $10, to win money, needs Florida and Carolina to win their games. Another $10 goes on the Panthers and Colorado to win their games. Lastly, your third set of $10 goes on the Avalanche and Hurricanes to win their games. The cost of a Round Robin bet adds up quickly, but that just means the return does too!
Lottery Ticket
Buying a lottery ticket and watching ping pong balls get sucked through a tube isn't for everybody. Although it worked for my hometown NBA team the Detroit Pistons in the 2021 NBA Draft Lottery, the Red Wings haven't won a single NHL Draft Lottery. Just like my Wings, none of my Powerball or Mega Millions tickets have won big either. Are you a sucker for buying two-dollar lotto tickets twice a week? What if I told you there was a way for you to eliminate the randomness of a big winner? With your two dollars try picking the winner of 10 MLB games (or whatever sport you like) twice a week. Trust me it's more fun.
As you scroll down Instagram, Twitter, Facebook, TikTok, or whatever social media app that you use nowadays, you may see a screenshot of a random crackhead hitting on a "Lottery Ticket Parlay" with odds north of plus one million. Did you know that sportsbooks actually post those examples on their own? Why would they promote their bettors' extreme success, that doesn't make sense? What if I told you, that it does make sense. Plus one million parlays are +1,000,000 for a reason. There's a 1,000,000 to 1 chance that they actually win, it's easy money in the bank for the sportsbooks. That's why they promote those wild parlays.
We talked about our unit sizing earlier in this article. The screenshot is only a $2 bet compared to $10 and that's because there is a super, super low chance of the bet actually winning. In order to limit the amount of money you lose, lower the size of your wager. Doing this is better for your bankroll while still giving yourself a chance at a fortune. Therefore, my increment sizing is 0.2 units. As for the actual bet, the example has compiled an obnoxious amount of -1.5 run line MLB bets. Run lines are hard to win on in general, so that's why my parlay is +221525. If you win, it feels like you just won the lottery.
Bet Parlays Responsibly
"Lottery Ticket," isn't common gambling lingo. So if you go around using that term you may have somebody ask you, "what are you talking about?" When you respond, feel free to forward them over to the Sports Gambling Podcast Network's "Degen University."
As always, Let It Ride