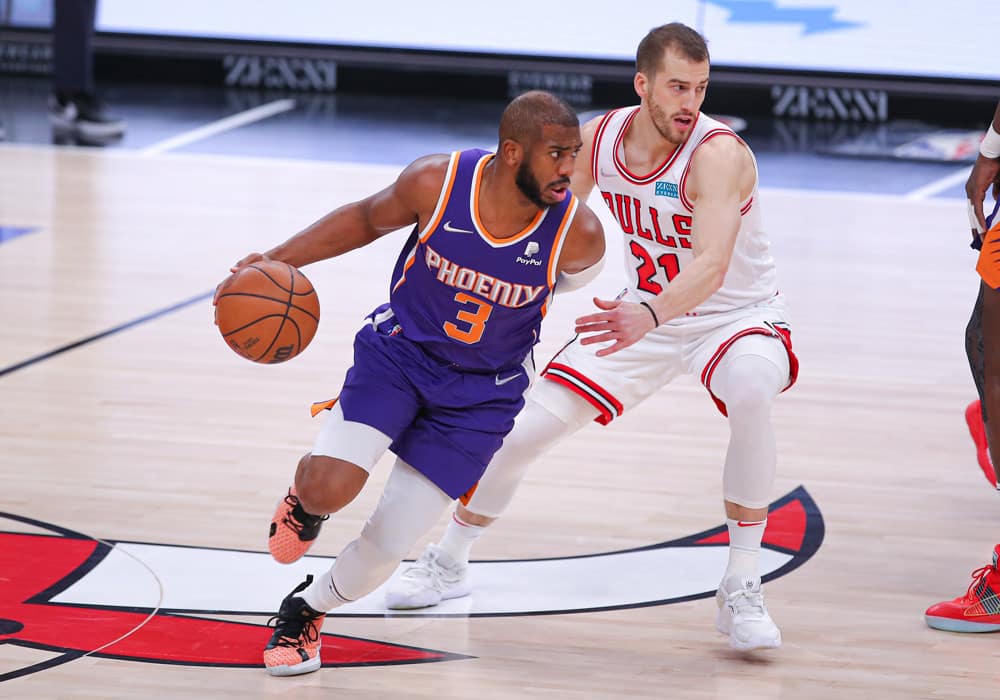 On paper, the NBA playoffs have gone according to plan – the top four teams in both conferences have made it through to the second round. But, in actuality, it wasn't quite that simple. The New Orleans Pelicans gave the top-seeded Phoenix Suns all they could handle in a tough six-game series. The Nets got swept. Toronto and Minnesota gave Philadelphia and Memphis, respectively, a run for their money, before the higher seeded team prevailed. And, sadly, injuries to stars such as Devin Booker, Khris Middleton, Joel Embiid, Jimmy Butler, Kyle Lowry, and Luka Doncic cast a pall over the opening round – one that in many cases will carry over to the second round. With all that said, here is your NBA playoffs second round betting preview.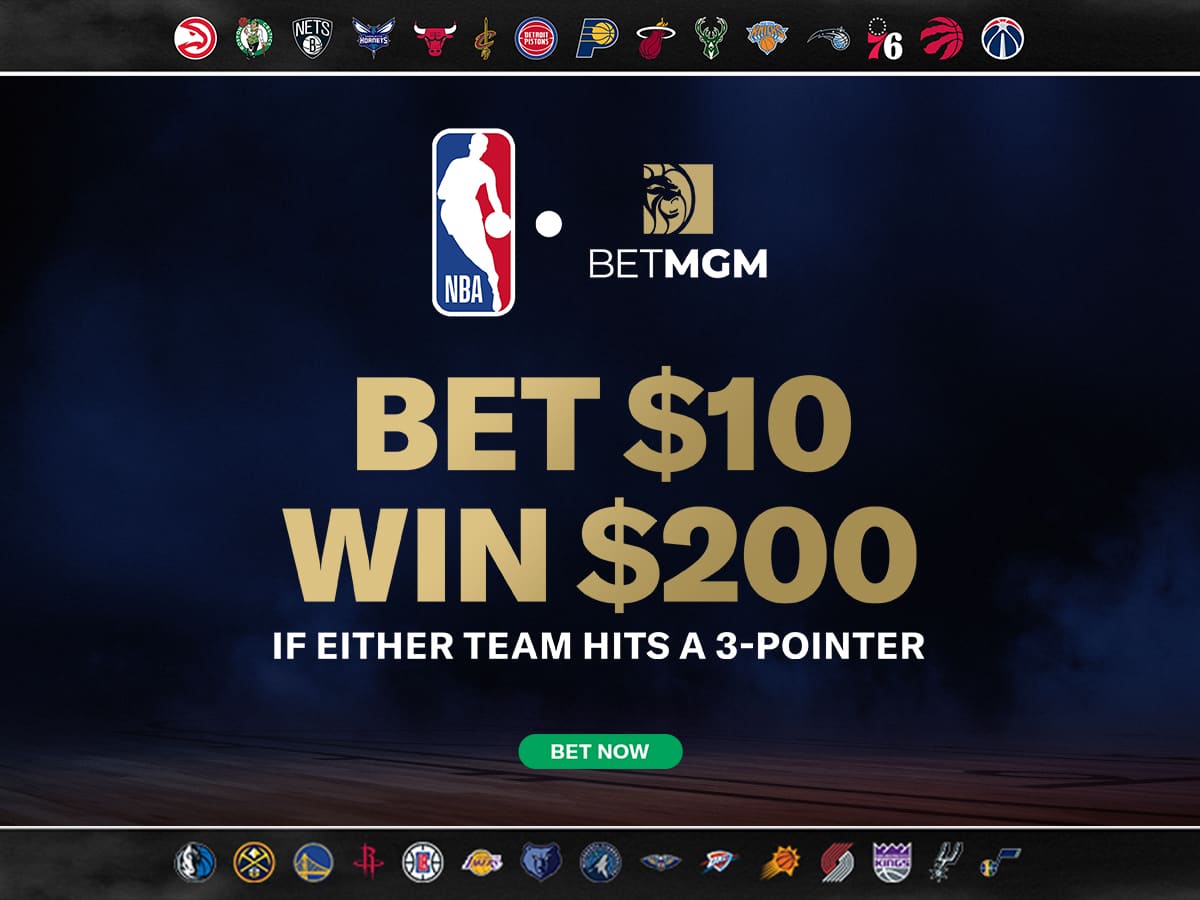 NBA Playoffs – Second Round Betting Preview
NBA Playoffs – Eastern Conference
#1 Miami Heat vs #4 Philadelphia 76ers
Game 1 – Monday 7:30 PM EST (TNT)
Series Odds – Heat (-500), Sixers (+375)
This is probably the series that injuries will have the most impact on. That's because, despite being up by 29 points with four minutes left in the game, Doc Rivers still had Joel Embiid on the court during the closeout game versus the Raptors and this happened:
The play where Joel Embiid got injured pic.twitter.com/GYWDUxupoU

— NBACentral (@TheNBACentral) April 30, 2022
Now, on top of his injured thumb, Embiid has a 'broken face' (aka broken orbital bone) and a concussion to go along with it. He is listed as definitely out for Game 1, and the timetable for his return is unknown. The Heat's injury news seems to be much better, as Jimmy Butler practiced today, signaling that he probably will be good to go on Monday. And Kyle Lowry is progressing along nicely and hopefully will be back for the series as well.
This would have been a tough series for the Sixers to win at full strength, let alone without Embiid. In case you haven't noticed, James Harden isn't your father's James Harden – he just isn't the explosive offensive juggernaut he once was. Even a prime Harden would struggle to lead the Sixers, minus Embiid, past the Heat. This continues to speak to the quiet brilliance of the vastly underrated Erik Spoelstra, who finds a way to win, year-in, year-out, regardless of who he has out on the floor. The Heat are too well coached and deep to lose this series.
The Pick – Miami Heat (-500)
The Fancy Pick – Heat in 5 (N/A)
#2 Boston Celtics vs #3 Milwaukee Bucks
Game 1 – Sunday 1:00 PM (ABC)
Series Odds – Celtics (-200), Bucks (+160)
Once again – injuries are the story here. Most significantly, the defending champion's secondary star, Khris Middleton, is expected to miss this whole series with an injured knee. It's better news on the Celtics' end of things, as their big man, Robert Williams, made a return in limited minutes in the first round and should be good to go for this series. Plus, the C's have had almost a week off to rest and refuel.
Everyone seems to be all-in on the Celtics, which gives me the knee-jerk reaction to go against them here. But the hype is real – outside of Phoenix, they were the best team in the league over the second half of the season. And they absolutely steamrolled the talented, train wreck that is the Brooklyn Nets. Jayson Tatum and Jaylen Brown are a formidable duo, and Marcus Smart, Williams, Al Horford, et al. are a defensive-minded, solid support cast. Normally you go with the best player in the series to win it – that would be Giannis Antetokounmpo and the Bucks – but the Middleton injury, coupled with the momentum of the Celtics, plus homecourt for Boston, seems to be too much for the champs to overcome.
The Pick – Celtics (-200)
The Fancy Pick – Celtics in 7 (+300)

NBA Playoffs – Western Conference
#1 Phoenix Suns vs #4 Dallas Mavericks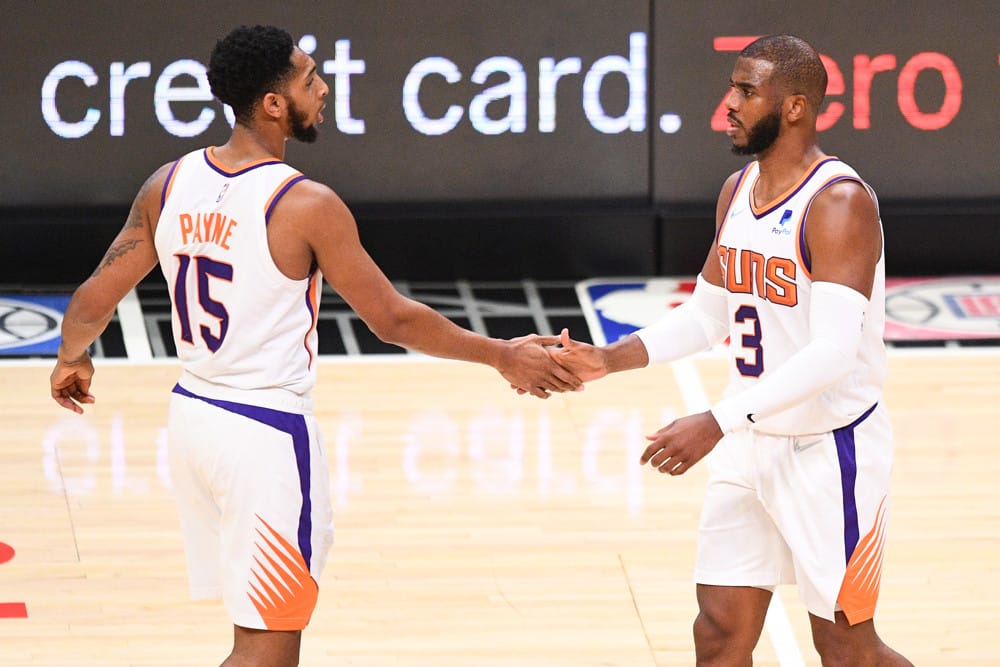 Game 1 – Monday 10:00 PM EST (TNT)
Series Odds – Suns (-300), Mavericks (+235)
For once it wasn't Chris Paul being struck down in the playoffs – instead, Devin Booker injured his hamstring in Game 2, missing the next three games. He came back for the closeout game versus the Pelicans and played 32 minutes, but didn't quite look like himself. Despite this, he still managed 13 points, five boards, and three assists. You'd hope a weekend of rest and treatment will have him more looking like the Booker we know and love come Monday.
Because the Suns will have to be running on all cylinders to get past a team led by Luka Doncic. The Slovenian sensation is into the second round of the playoffs for the first time in his young career, but he was also banged up, only playing in half of the team's first round games. This allowed Jalen Brunson's star to continue to rise, as he averaged an eye-boggling 27.8 ppg, 4.8 rpg, and 4.2 apg against the Jazz.
Will this two-headed monster be enough to down the best team in the NBA? I'm betting no. Paul showed, once again, that he is an all-time great in clutch situations, and as long as he doesn't come down with pleurisy or a piano falls on him or he steps in a bear trap, that should continue this round. Deandre Ayton continues to make the Suns' drafting of him over Doncic look a little less ill-advised every game, as he's been an impact player on both ends of the court. Mikal Bridges showed that when needed he can explode on the scoreboard while also being one of the league's best defenders. The Suns advance.
The Pick – Phoenix Suns (-300)

The Fancy Pick – Suns in 6 (+425)
#2 Memphis Grizzlies vs #3 Golden State Warriors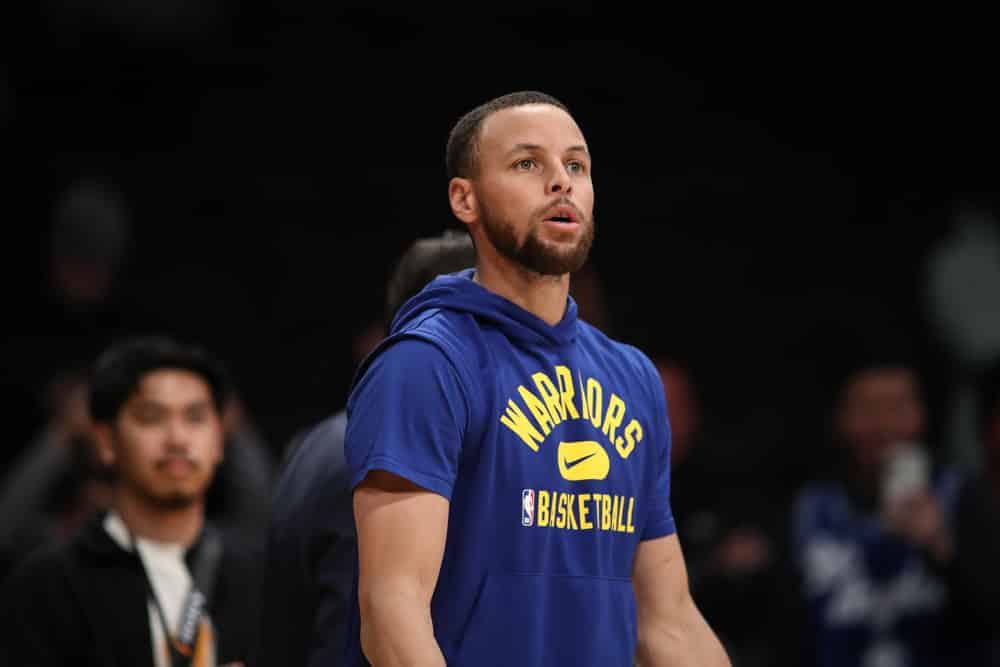 Game 1 – Sunday 3:30 PM EST (ABC)
Series Odds – Warriors (-211), Grizzlies (+175)
The band is back together, and they're playing all their hits. Which is bad news for the upstart Memphis Grizzlies. The Golden State Warriors looked scary-good in their first round dispatching of the Denver Nuggets, even with Stephen Curry coming off the bench in his return from injury. Curry averaged 28 points a game, Klay Thompson 23 points on 46% from deep, and continued revelation Jordan Poole chipped in 21 points and five assists. Even Andrew Wiggins hit 56% of his three-pointers. And Draymond Green was Draymond Green.
The Grizzlies squeezed past the Wolves in an ugly series broken up byoccasional beautiful plays, like this one:
This angle of Ja Morant's ridiculous dunk 👀pic.twitter.com/iu0xWfx6UM

— Ballislife.com (@Ballislife) April 27, 2022
Ja Morant is a dynamo, but he struggled in the series, by his standards. Desmond Bane stepped up in a big way and lead the team in scoring. And the rest of the squad is young and hungry and deep. But this isn't their year, not yet. Not against a team as talented and experienced as Golden State. The Warriors move on.
The Pick – Golden State Warriors (-211)
The Fancy Pick – Warriors in 5 (N/A)
Related Content