MLB Rookie Report – Fantasy Baseball Prospects & Outlook
We're approaching the end of Month 1 of the MLB season, and as rosters settle down, fantasy managers will be looking to make moves. Let's see how some of the top fantasy baseball prospects have shaken out so far, and which minor league fantasy baseball prospects just might be over the Major horizon.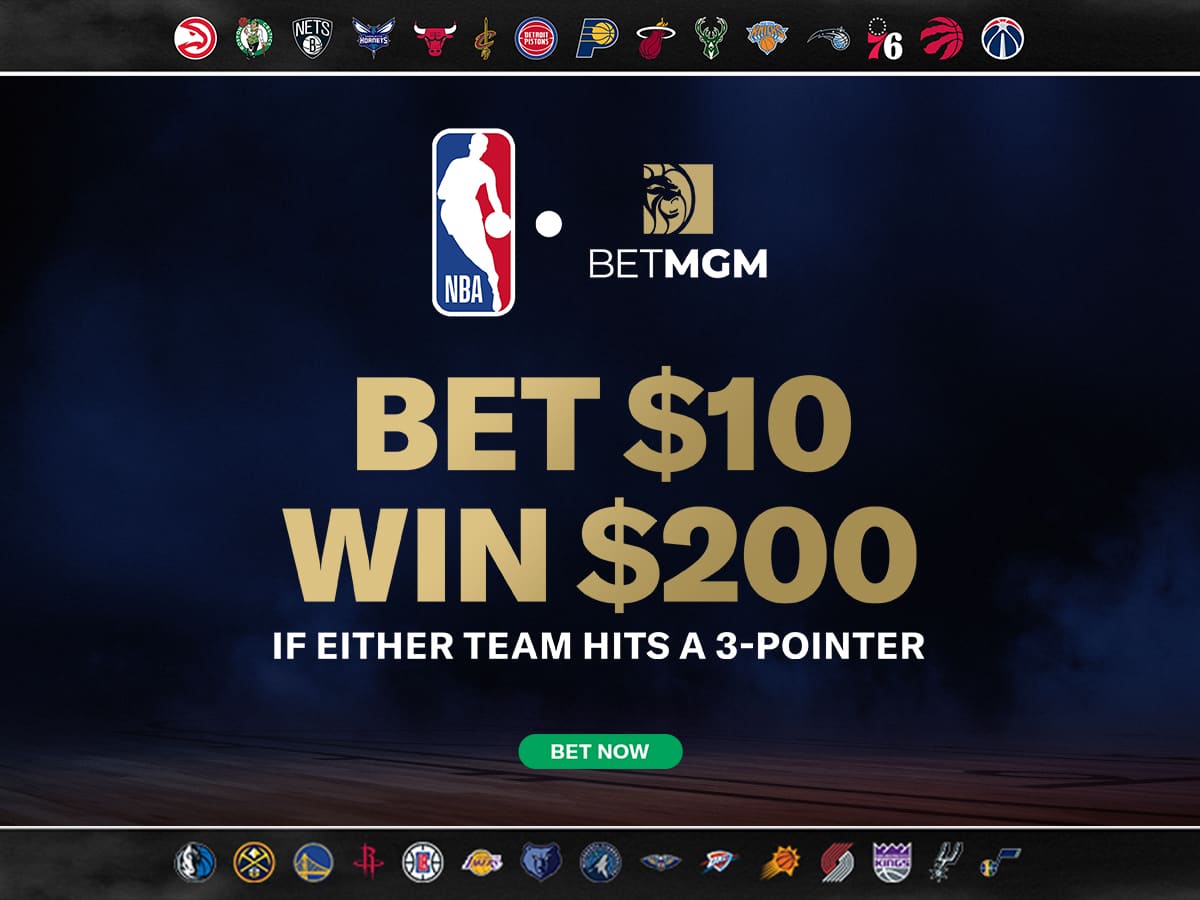 Who's Already Here?
Bobby Witt Jr – SS – Kansas City Royals
SGPN Prospect Rank: #1
2022 Stats: MLB 63 AB 6 R 13 H 0 HR 5 RBI .206 AVG 17 K 2 BB 3 SB
Bobby Witt was not a secret. He was always going to break camp with the Major League team. Witt's defense is outstanding, and after a relatively slow start at the plate, he looks to be finding his feet. Fantasy owners will still be hoping he gets the 20HR/20 steals that they drafted him for.
Fantasy Outlook: Witt had an ADP of 81 and will be owned in your league. If he's on your roster he's getting exactly what you wanted, namely playing time. His skills will hopefully be in full bloom soon.
Julio Rodriguez – OF – Seattle Mariners
SGPN Prospect Rank: #2
2022 Stats: MLB 64 AB 8 R 12 H 0 HR 6 RBI .188 AVG 27 K 6 BB 6 SB
Rodriguez had an average ADP of 231, putting him right on the cusp of full ownership in 12-team leagues but not in 15s. His playing time has been a plus, but his batting average hasn't and he'll really need to cut his K rate if he doesn't want a stint in Triple-A.
Fantasy Outlook: Stolen Bases are where it's at with J-Rod. If you need some in roto try and put together a trade for him, but I'd maintain a watching brief for now.
Spencer Torkelson – 1B – Detroit Tigers
SGPN Prospect Rank: #4
2022 Stats: MLB 51 AB 6 R 11 H 3 HR 8 RBI .216 AVG 20 K 10 BB 0 SB
Torkelson was a solid choice to break camp and he duly obliged. He's started ok, too, on a Tigers club who are hoping to move into a competitive phase. I'd like to see his average pick up a few ticks but he definitely has the skills and will be sticking around.
Fantasy Outlook: Anyone who gambled on Torkelson will be delighted at the opportunity he has to make a difference. Drafted at about 250, he was a late-round pick now only available in 26% of leagues. He could get 25 bombs.
C.J. Abrams – SS – San Diego Padres
SGPN Prospect Rank: #5
2022 Stats: MLB 38 AB 6 R 5 H 1 HR 2 RBI .132 AVG 10 K 3 BB 1 SB
Abrams was really a draft afterthought, behind Fernando Tatis and Ha-Seong Kim on the Padres depth chart. He's struggled at the plate but should be given more time.
Fantasy Outlook: Fantasy players remain unconvinced by Abrams. His average needs to improve and he won't hit for power. If you drafted him in a deep league he might chip in on a slow day, but other than that he isn't a factor.
Steven Kwan – OF – Cleveland Guardians
SGPN Prospect Rank: N/A
2022 Stats: MLB 44 AB 10 R 15 H 0 HR 7 RBI .344 AVG 6 K 9 BB 0 SB
Kwan's ADP was 553 but he's now rostered in 60% of leagues after a legendary start in the Majors. There's no reason for Kwan not to stick around for a Guardians team that isn't trying very hard.
Fantasy Outlook: If you drafted Kwan (I did, lots) then well done. The inevitable regression is just starting to kick in but you should still get good production. With regards to picking him up off waivers, that ship might have sailed.
Hunter Greene – SP – Cincinnati Reds
SGPN Prospect Rank: #14
2022 Stats: MLB 13.2 IP 1 W 2 L 16 K 6 BB 5.27 ERA 1.39 WHIP
22-year-old flame-thrower Hunter Greene was a slight draft enigma until it was confirmed that he'd made the rotation. His early numbers are inflated, but his core skills remain top class. The Reds are in tank mode and will give Greene plenty of opportunities.
Fantasy Outlook: Still available in 40% of leagues, Greene is certainly a pick-up for me. He will strike batters out and his ratios will come down. Until then, feel free to stream him in good spots.
Josh Lowe – OF – Tampa Bay Rays
SGPN Prospect Rank: #27
2022 Stats: MLB 51 AB 7 R 8 H 0 HR 3 RBI .157 AVG 22 K 5 BB 1 SB
Lowe got the nod in Tampa following the late spring trade of Austin Meadows. He has a really interesting profile and is on a team that should be able to unlock anything he does have.
Fantasy Outlook: Despite a slow start I'd still be adding him in the 75% of leagues in which he remains available. He has the classic power/speed combo fantasy managers crave. If he gets sent down, he could be a league winner upon his return.
MacKenzie Gore – SP – San Diego Padres
SGPN Prospect Rank: #77
2022 Stats: MLB 15.1 IP 2 W 0 L 20 K 6 BB 1.76 ERA 1.17 WHIP
This is a name that seems to have been around for years, and finally the performances are catching up. With a 32.2% K rate, Gore has already proved that he can dominate Major League line-ups.
Fantasy Outlook: Largely undrafted due to a perceived lack of opportunity, Gore has sky-rocketed to 65% ownership. Honestly, I'm surprised that's not higher. If he's there in your league, go get him.
Nick Lodolo – SP – Cincinnati Reds
SGPN Prospect Rank: #42
2022 Stats: MLB 14.2 IP 1 W 2 L 19 K 5 BB 5.52 ERA 1.57 WHIP
Lodolo only has 69 minor league innings to his name, but the Reds really have no reason to not let him pitch in The Show. He picked up his first win last week and hopefully there are more to come.
Fantasy Outlook: Lodolo can strike batters out, so in deeper leagues if you need this attribute, go for it. Other than that, he'll be a possible streamer, but with the Reds not winning many games even that is a tricky situation. The lefty is trending in the right direction and is worth monitoring.
(editor's note: Lodolo was placed on the IL after this article was written due to a back strain)
Aaron Ashby – SP – Milwaukee Brewers
SGPN Prospect Rank: #46
2022 Stats: MLB 17 IP 0 W 2 L 19 K 13 BB 2.65 ERA 1.53 WHIP
I have both feet in the Ashby camp. He endured a rough introduction to the Majors last year but looks to be settling better this time around. He'll swing between spot starts and the bullpen.
Fantasy Outlook: Ashby has had some control issues, but his upside is undeniable. He had an ADP of 270 but is still available in 83% of leagues, a fact that demonstrates the polarizing appeal of him in the fantasy community. But trust me, buy.

Who's Next? Minor League Fantasy Baseball Prospects
Adley Rutschman – C – Baltimore Orioles
SGPN Prospect Rank: #3
2022 Stats: N/A
Rutschman was another rookie drafted just after the 200 mark, and as a catcher that was a lot of draft capital to risk. Unfortunately, he suffered a bicep strain and has only this week started a rehab assignment in Single-A.
Fantasy Outlook: I think Rutschman could be up by the end of May. He's currently available in 58% of leagues. Being a catcher means that his stat line won't move your fantasy needle too much, but he'll certainly improve most teams in terms of relative position value. Look for a move to Triple-A Norfolk for him, then consider adding.
Oneil Cruz – SS – Pittsburgh Pirates
SGPN Prospect Rank: #22
2022 Stats: AAA 69 AB 9 R 12 H 1 HR 8 RBI .174 AVG 6 BB 22 K 6 SB
Cruz was expected to make a big impact early in the season and was drafted accordingly. However, the Pirates decided that he needed more time in Triple-A so those drafting him early had their fingers burned. To compound the issue, Cruz hasn't performed too well there, either, delaying his expected call-up.
Fantasy Outlook: Available in 70% of leagues, Cruz will contribute in a lot of categories. If you drafted him I'd play the waiting game, and if you have some bench spots to stash him, he could still be a big factor come the summer.
Grayson Rodriguez – SP – Baltimore Orioles
SGPN Prospect Rank: #9
2022 Stats: AAA 18.1 IP 2 W 0 L 28 K 3 BB 2.45 ERA 0.76 WHIP
6'5″ righty Rodriguez has been dominant at Triple-A Norfolk so far in 2022. With John Means having season-ending surgery, a spot has opened up in the Orioles rotation, and there aren't many obstacles blocking Rodriguez.
Fantasy Outlook: The upside of Rodriguez is undeniable, but the Orioles have nothing to play for so they will likely get him some more Triple-A innings. Keep an eye on the news, and if Grayson gets the chance to shine, spend your FAAB.
Nolan Gorman – 2B/3B – St Louis Cardinals
SGPN Prospect Rank: #21
2022 Stats: AAA 66 AB 18 R 23 H 10 HR .348 AVG 22 K 5 BB 1 SB
After a poor spring training, Gorman missed out on starting the season in MLB. However, Gorman has been on an absolute tear in Triple-A, at one point hitting homers in five consecutive games.
Fantasy Outlook: Gorman could be a fantasy league winner. The Cardinals will need to find a role for him, but his raw power from the left side is undeniable and he might be one injury away from getting the call. Put him on your watchlist.
Edward Cabrera – SP – Miami Marlins
SGPN Prospect Rank: #40
2022 Stats: N/A
The Marlins are not short of talented young arms, and Cabrera is right up there with them. He was shut down in early April with a bicep issue but just this week has returned to the hill with Low-A Jupiter. He got some decent run in the Majors last year with a 5.81 ERA over 26.1 innings.
Fantasy Outlook: We really don't have much to go on with Cabrera at this point in the season. Monitor his rehab and also the Marlins' competitiveness. He's another to keep tabs on.
For the Watchlist
Alek Thomas – CF – Arizona Diamondbacks
SGPN Prospect Rank: #18
2022 Stats: AAA 78 AB 12 R 19 H 3 HR  9 RBI .268 AVG 12 K 7 BB 1 SB
Thomas is a great hitter. He has power and speed, plus his Triple-A numbers in the early going have been solid.
Fantasy Outlook: The Diamondbacks are in a rut and their lineup is uninspired. They may make way for Thomas sooner rather than later. If they do, I'd class him as a reasonable addition.
Brett Baty – 3B/OF – New York Mets
SGPN Prospect Rank: #27
2022 Stats: AA 53 AB 11 R 17 H 1 HR 5 RBI 18 K 4 BB 0 SB
Fantasy Outlook: Baty is the top 3B prospect in MLB. A call-up isn't imminent, but his versatility could see him in good stead for a shot at the majors later in the year.
Triston Casas – 1B – Boston Red Sox
SGPN Prospect Rank: #12
2022 Stats: AAA 67 AB 16 R 15 H 4 HR 12 RBI .239 19 K 13 BB 1 SB
Fantasy Outlook: Casas is highly rated but the Red Sox are slow playing him. He was a feature in the USA Olympic squad last year and is now trying to make a splash in Triple-A. He's a power guy, but as is the modern way his batting average can be a drain.
Bryson Stott – 2B/SS – Philadelphia Phillies
SGPN Prospect Rank: #31
2022 Stats: MLB 30 AB 1 R 4 H 3 RBI 0 ER .133 AVG 10 K 1 BB 0 SB
Fantasy Outlook: Stott was attracting Rookie of the Year in SGPN circles pre-season. He broke with the big league club but was sent down after an 0-18 streak coincided with the return to health of Didi Gregorius. I think you can drop him.
Riley Greene – OF – Detroit Tigers
SGPN Prospect Rank: #6
2022 Stats: N/A
Fantasy Outlook: Greene was getting drafted right around the 300 mark all off-season. The Tigers seem to be pursuing a policy of letting the kids play which appeared to give Greene a path to playing time. Unfortunately Greene fractured his foot right at the end of spring training and is out indefinitely. Watch.
Related Content