Yes, I know they say 'pride comes before a fall', but after going 9-2 last weekend at UFC Vegas 52, my predictions for every UFC fight in 2022 are hitting at a 70% rate. So, I'm allowed to feel myself a bit, right?! Let's keep it going – here are my UFC Vegas 53 predictions.
RELATED
The 10 Commandments of MMA Betting
8 UFC Stats That Will Win You Money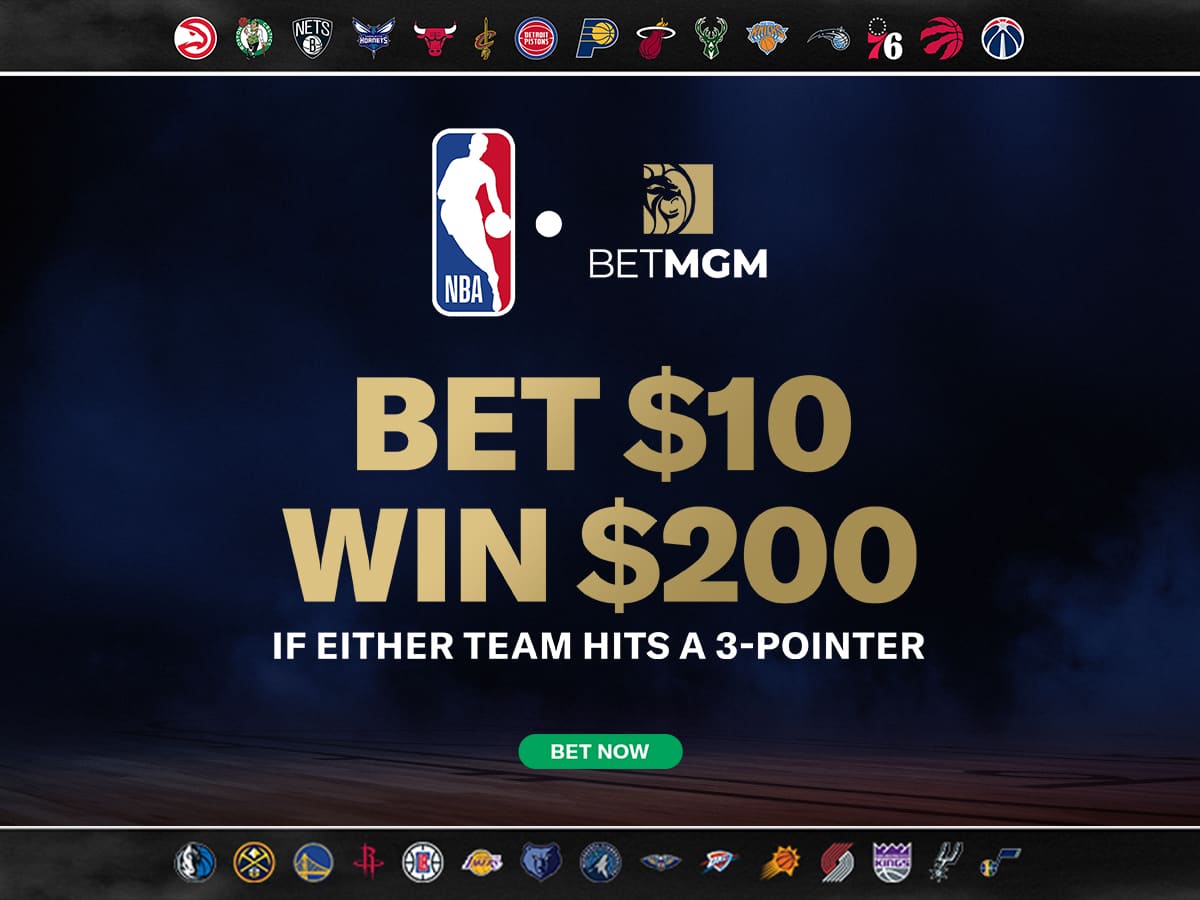 UFC Vegas 53 Predictions
All odds courtesy of PointsBet
Rob Font (-135) vs Marlon Vera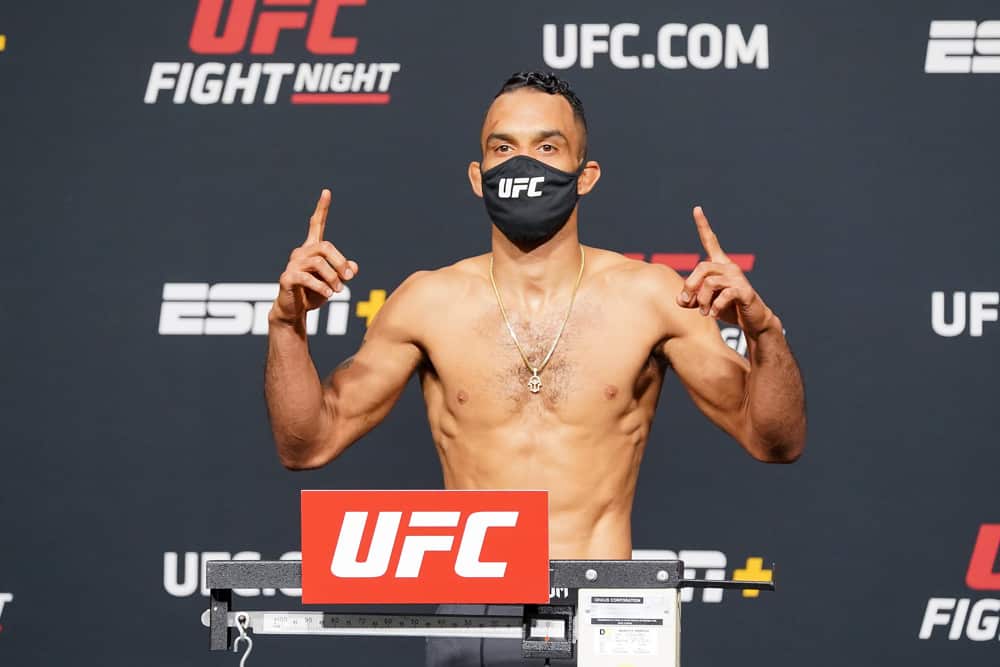 Two top bantamweights clash in our main event, and I'm going with the chalk in Rob Font. While Marlon 'Chito' Vera is a dangerous finisher, I'm more confident picking Font's more active striking style to carry the day here. Plus, he's an underrated grappler who can hold his own if the fight goes that way. Vera has never been finished in a fight, and Font has only been stopped once, so a decision prop bet may be the way to go.
Andrei Arlovski (-145) vs Jake Collier
Yes, it is 2022 and Andrei Arlovski, 23 years into his pro MMA career, is in the co-main event of a UFC fight card. And he's the betting favorite. 'The Pitbull' has been riding a more cautious fighting style to great success in the latter part of his career and has won three straight and five of six. Jake Collier isn't that dangerous of a finisher so I see Arlovksi using his smarts and speed to dip and dive and jab his way to a decision victory.
Andre Fili (-240) vs Joanderson Brito
I'm going with back-to-back Andre(i)'s here and taking another veteran, Andre Fili. 'Touchy' is too skilled a fighter, especially in the grappling realm, for Joanderson Brito to handle as he moves down from lightweight to featherweight. Despite this, Fili is also the bigger man in this matchup.
Grant Dawson (-190) vs Jared Gordon
I'm counting on his last performance, a draw, being an outlier, and Grant Dawson to get back to his winning ways on Saturday night. Jared Gordon is an underrated grappler, but he isn't on the same level as Dawson is on the mat. Plus, the 17-1-1 'KGD' is six years younger than 'Flash' and has four inches of reach on him.
Darren Elkins (-182) vs Tristan Connelly
Like Dawson, I'm hoping Darren Elkins's last performance, where he got TKO'd, was just an anomaly. He may not be a better fighter than Tristan Connelly, but his more active style, both on the feet and on the mat, wins him plenty of fights in the judges' eyes. Give me 'The Damage'
Gerald Meerschaert (+140) vs Krzysztof Jotko
I LOVE this underdog pick. Gerald Meerschaert is a grappling wizard who can get in trouble if an opponent is a dangerous striker with finishing ability. That does not describe this week's opponent, Krzysztof Jotko. Meerschaert is winning this fight, and there's a real legit chance he does so via submission if you want an even better return.

Daniel Da Silva (-125 not on PB) vs Francisco Figueiredo
You may see Daniel Da Silva listed as Daniel Lacerda, but it's the same guy. And he's my pick to win this flyweight fight. But it's a tough one to pick, as it's not really clear how good either guy is at this point. But you've got to back a guy nicknamed 'Ramen Noodles', right? Plus, he's seven years younger than Francisco Figueiredo, who has shown stamina problems in past fights.
Alexandr Romanov (-200) vs Chase Sherman
Chase Sherman was just released by the UFC before they snatched him back up to step into this fight on short notice. He's admitted to not being in fighting shape, and he's going up against a monstrous prospect in 15-0 Alexandr Romanov. Easy pick, bad number though, especially at heavyweight. And if you think you've read all of that before, you did – I wrote this for their originally scheduled matchup last week at UFC Vegas 52.
Yohan Lainesse (+108) vs Gabriel Green
I passed on a fellow Canadian, Tristan Connelly, earlier so I'm patriotically obligated to go with the debuting Yohan Lainesse in this one. He's got great power (six knockouts in his eight fights), is undefeated at 8-0, and is bigger than Gabriel Green.
Natan Levy (-200) vs Mike Breeden
I'm not sold on either guy being 'UFC caliber' at this point in their careers, but I'll back submission specialist Natan Levy to beat Mike Breeden. The books don't whiff on too many -200 picks, so I'll side with them here.
Gina Mazany (-180) vs Shanna Young
I'm really liking this style matchup for Gina Mazany. She excels in grappling, while Shanna Young does not, so this is a fight she's set up to win. Plus, the striking stats also are in Mazany's favor, and she's got a three-inch reach advantage.
Tatsuro Taira (-250) vs Carlos Candelario
Once again, I'm leaning on the books to be right here as I haven't seen the debuting Tatsuro Taira fight before. He is 10-0 and the Shooto champ, and I like his resume a bit better than Carlos Candelario. Plus, being nine years younger is a huge age gap, especially in a light weight class like flyweight.
Overall Record: 716-505
2022
Record: 110-48
Earnings:  $1,195.82
Return on Investment:  7.6%
And make sure to check out Jeff's new Money MMA newsletter/site for more UFC Vegas 53 content, including a free Pick 'Em Contest where you can win fabulous prizes!
Related Content