The USFL continues to provide us with just the football fix we need to get us to the Fall. After another exciting weekend of games, teams are beginning to separate themselves in the league. As always, injuries are going to play a key role throughout the course of the season. SGPN has all the up to date injury info and analysis you need in the USFL Week 3 Injury Report. Be sure to check back here or @SGPNFootballDoc regularly for updates throughout the week!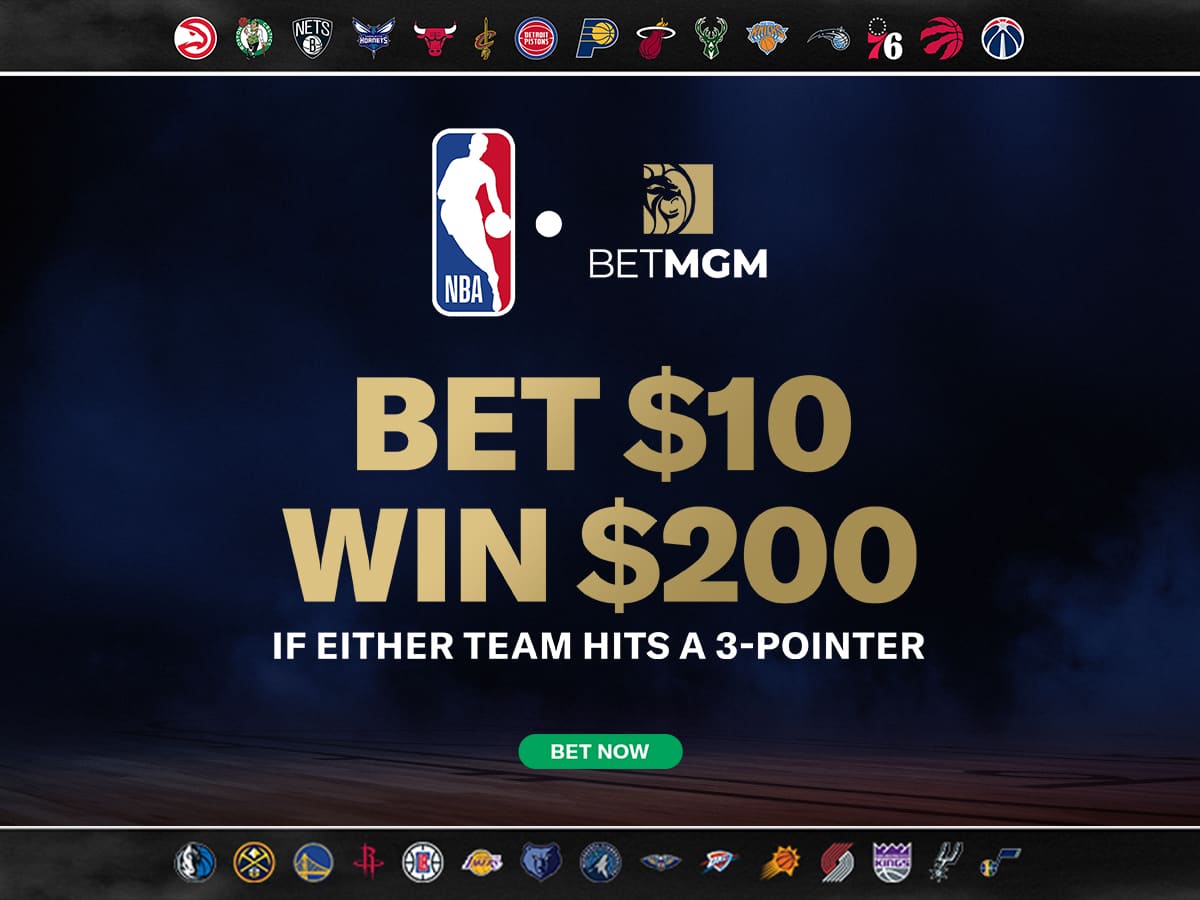 USFL Injury Report for Week 3
Tampa Bay Bandits vs Houston Gamblers
Saturday, April 30, 2022 – 4 pm (FOX)
Tampa Bay Bandits Week 3 Injury Report
PLAYER
INJURY
TUESDAY
PARTICIPATION
WEDNESDAY
PARTICIPATION
THURSDAY
PARTICIPATION
GAME STATUS
Derrick Dillon, WR
Shoulder
Limited
Limited
Full Go
Jarron Jones, OL
Foot
Limited
Limited
Full Go
Juwan Bushell-Beatty, OL
Arm
Limited
Limited
Full Go
Corbin Kaufusi, OL
Arm
Limited
Limited
Full Go
Christian Sam, LB
Hip
Limited
Limited
Full Go
Daylon Mack, DL
Thigh
Limited
Limited
Full Go
Tampa Bay looks to rebound a week after getting destroyed by New Orleans, 34-3. I guess no matter what football league it is, New Orleans owns Tampa in the regular season. The good news for the Bandits coming into Week 3 is that everyone on the injury list was able to participate in some capacity for the first practice of the week. On the offensive side of the ball, the biggest concern is the fact that three offensive linemen are on the injury report.
In a league where only 38 players are allowed on the sidelines, depth becomes an issue if multiple players on the O-Line are limited. All three players being able to participate in practice is encouraging however, meaning at this point they are trending towards being available for Saturday. Wide receiver Derrick Dillon has been largely a non-factor on offense so far, recording only 1 catch for 11 yards in 2 games.
Flipping over to the other side of the ball, LB Christian Sam is one of the leaders on this Tampa Bay defense. Through two games he has recorded a team high 16 tackles, and for this reason his status should be monitored closely. After getting abused for 34 points in Week 2, the last thing the Bandits defense needs is to be without one of their best players. Sam's hip injury will likely limit his ability to change direction and run sideline to sideline. Seeing how his hip responds to practice reps will be key in determining his effectiveness on gameday.
Houston Gamblers Week 3 Injury Report
PLAYER
INJURY
TUESDAY
PARTICIPATION
WEDNESDAY
PARTICIPATION
THURSDAY
PARTICIPATION
GAME STATUS
Kenji Bahar, QB
Hand
Limited
Limited
Inactive
Josh Avery, DL
Ankle
DNP
Full
Released
Drew Lewis, LB
Arm
Limited
Limited
Inactive
Jamar Summers, DB
Leg
Limited
Limited
Inactive
The Houston Gamblers fell just short last week in their comeback attempt against the Birmingham Stallions. Their last drive ended with starting QB Clayton Thorson throwing a game sealing interception. Despite this mistake, Thorson has been the clear starter for the Gamblers and this is unlikely to change in the near future. Back up QB Kenji Bahar has struggled in the small amount of playing time he has seen in the first two games, completing only 2 passes on 7 attempts. The injury to his hand only discourages any confidence Houston should have in him to see significant playing time in Week 3.
Regarding their defense, the Gamblers should not be too concerned on any particular injury but more so the depth concern if multiple players are unavailable. All three defensive players on the injury report are contributors to the defense, but none of them have proven too valuable to be without so far. Linebacker Drew Lewis is the biggest contributor amongst the three with 10 tackles over two games so far. Defensive lineman Josh Avery is the only player not able to practice this week due to injury which is concerning for his game availability. Ankle injuries can recover quickly as long as they are not too severe in nature. His practice status throughout the week will help provide more information on this.
Birmingham Stallions vs New Orleans Breakers
Saturday, April 30, 2022 – 8 pm (FOX)
Birmingham Stallions Week 3 Injury Report
PLAYER
INJURY
TUESDAY
PARTICIPATION
WEDNESDAY
PARTICIPATION
THURSDAY
PARTICIPATION
GAME STATUS
Alex McGough, QB
Ankle
Limited
Limited
Inactive
Jordan Chunn, RB
Hamstring
Limited
Limited
Inactive
O'Shea Dugas, OL
Lower Back
Limited
Full
Full Go
Terrill Hanks, LB
Hamstring
DNP
DNP
Out
Josh Shaw, DB
Quad
Full
Full
Full Go
Birmingham is riding high going into Week 3 as one of only two undefeated teams left in the league. They will need all hands on deck however, as they are set to face the also undefeated Breakers this week. For the offense, there is not too much concern regarding this weeks injury report so far. Running back Jordan Chunn has not played at all this season and the Stallions are still averaging over 120 rushing yards again. Quarterback Alex McGough was knocked out of the Week 1 game and backup QB J'Mar Smith has since taken the league by storm. None of these injuries on the offensive side of the ball should affect much in this matchup.
It is much of the same story on the defensive side as well. Neither player in Shaw or Hanks has been much of a contributor to the team so far. In fact, they only have one tackle between the two players in two games. It is vital that the Stallions remain healthy throughout the week to prepare for this marquee matchup.
New Orleans Breakers Week 3 Injury Report
PLAYER
INJURY
TUESDAY
PARTICIPATION
WEDNESDAY
PARTICIPATION
THURSDAY
PARTICIPATION
GAME STATUS
Kyle Sloter, QB
Hand, Shoulder
Full
Limited
Probable
Jordan Ellis, RB
Foot
Full
Full
Probable
TJ Logan, RB
Foot
DNP
Inactive
Jonathan Adams, WR
Foot
Full
Full
Probable
Shawn Poindexter, WR
Thigh
Full
Limited
Probable
EJ Bibbs, TE
Back
Full
Full
Inactive
Toree Boyd, OL
Knee
Full
Full
Probable
Steven Rowzee, OL
Shoulder
Full
Full
Probable
Kai Absheer, OL
Arm
Full
Probable
Shakir Soto, DT
Thigh
Full
Full
Probable
Shareef Miller, DL
Thigh
Full
Probable
Adonis Alexander, DB
Thigh
Full
Full
Probable
Dartez Jacobs, DB
Hand
Full
DNP
Inactive
Jarey Elder, DB
Thigh
Limited
Questionable
Manny Patterson, DB
Thigh
Limited
Inactive
Ike Brown, DB
Thigh
Limited
Inactive
Keith Washington, DB
Shoulder
Full
Probable
Nevelle Clark, CB
Thigh
Limited
Questionable

I believe New Orleans just wanted to let us know their players were practicing with this injury report. With everyone recording a full practice and their superb performance last week, there is little to be concerned about for this team. There are a number of very key players, particularly on offense, that are on this report to start the week. However, most of these players were on the Week 2 injury report and played at a very high level. The practice statuses are worth monitoring throughout the week but at this point the Breakers are in a great position to continue their undefeated start to the season.
Pittsburgh Maulers vs Michigan Panthers
Sunday, May 1, 2022 – 2:30 pm (USA)
Pittsburgh Maulers Week 3 Injury Report
PLAYER
PLAYER
INJURY
WEDNESDAY
PARTICIPATION
THURSDAY PARTICIPATION
FRIDAY
PARTICIPATION
GAME STATUS
Jeffrey Thomas, WR
Jeffrey Thomas, WR
Groin
Limited
Questionable
Matt Seybert, TE
Matt Seybert, TE
Knee
DNP
Inactive
Nico Falah, OL
Nico Falah, OL
Achilles
Limited
Questionable
Nassir Player, DL
Nassir Player, DL
Head
Limited
Full Go
Jeremiah Pharms Jr, DL
Jeremiah Pharms Jr, DL
Knee
Limited
Full Go
Eric Assoua, DL
Eric Assoua, DL
Wisdom Teeth
DNP
Inactive
Ethan Westbrooks, DL
Ethan Westbrooks, DL
Quad
Limited
Inactive
Jaylon McClain-Sapp, DB
Jaylon McClain-Sapp, DB
Hamstring
DNP
Inactive
Pittsburgh's offense came to life in Week 2, putting up 23 points a week after only scoring 3 points in their first game. Unfortunately, their defense couldn't stop much of anything and the Maulers are still looking for their first win. There's mixed injury news for the offense to start the week. WR Jeffrey Thomas is practicing to start the week which is encouraging after him being sidelined last week. He was their leading WR in Week 1, but groin injuries often take awhile to fully recover from. I would still expect him to be limited if he is able to play this week. Not so good news for starting TE Matt Seybert who was unable to practice with an undisclosed knee injury. Seybert will be missed much more for his run blocking than receiving if he is unable to play on Sunday.
For the defense, the biggest injury concern is surrounded around CB Jaylon McClain-Sapp. With already two defensive TDs in just two weeks, he is solely responsible for almost half of Pittsburgh's 26 total points on the year. Hamstring injuries are pesky injuries that take time to recover and hamper a DB's cover skills. The fact it is severe enough to completely keep him out of practice is not a good sign to start the week. Pittsburgh also have four injuries on their DLine, which raise depth concerns for Sunday. All four players have seen playing time but none are defensive leaders stats wise so far.
Michigan Panthers Week 3 Injury Report
PLAYER
INJURY
WEDNESDAY
PARTICIPATION
THURSDAY PARTICIPATION
FRIDAY
PARTICIPATION
GAME STATUS
Ray Bolden, WR
Achilles,
Hip
Full
Inactive
Jeff Badet, WR
Hamstring
Full
Inactive
Joey Magnifico, TE
Ankle
DNP
Released
Joe Walker, WR
Leg
Full
Questionable
Orion Stewart, S
Illness
DNP
Out
Jalin Burrell, CB
Leg
Limited
Inactive
Michigan has kept each of their first two games of the year close this season, but has been unable to find a victory. They will have a great chance Sunday as they take on a fellow winless team in Pittsburgh. They receive good injury news on offense to start the week especially in the WR department. WRs Badet and Walker were key contributors in Week 1 but neither was able to play last week due to injury. Both players were able to start the week with full practices, trending in the right direction to play Sunday. This would be a big boost for an offense that struggles to put up points.
There is not as much good news on the defensive side of the ball for the Panthers. Both players on the injury report are key pieces of Michigan's defensive backfield. Although both players have 8 tackles on the year, Stewart has proven to be more of a ball hawk with 1 INT and 3 PDEFs. Hopefully in Stewart's case, the illness is able to pass quickly and it not affect his game status. With an undisclosed leg injury, Burrell's practice status will need to be monitored to get a better read on his injury severity. Having these players available on Sunday would help improve the Panther's chances of securing their first win.
New Jersey Generals vs Philadelphia Stars
Sunday, May 1, 2022 – 8 pm (Peacock)
New Jersey Generals Week 3 Injury Report
PLAYER
INJURY
WEDNESDAY
PARTICIPATION
THURSDAY PARTICIPATION
FRIDAY
PARTICIPATION
GAME STATUS
Randy Satterfield, WR
Hamstring
Limited
Probable
J'Mon Moore, WR
Hamstring
DNP
Inactive
Braedon Bowman, TE
Ankle
Limited
Full Go
Deyon Sizer, DL
Chest
Limited
Inactive
Destiny Vaeao, DL
Thigh
DNP
Inactive
Shalom Luani, S
Leg
DNP
Inactive
Christian Tutt, DB
Ankle
Limited
Inactive
David Rivers, DB
Hamstring
Full
Full Go
Mike Bell, S
Chest
DNP
Inactive
Coming off their first win of the season, New Jersey is looking to build off this momentum for Week 3. Unfortunately, two of their biggest offensive weapons are on the injury report to start the week. WR1 Randy Satterfield had a very quiet Week 2 after a very productive Week 1. This is likely due to this hamstring injury he was dealing with last week that continues to be a problem. With high reinjury rates, hamstring injuries are very difficult to manage and limit gameplay significantly. A full practice this week would be needed to bolster confidence in Satterfield's play. Starting TE Bowman surprisingly was able to play through his ankle injury last week. A limited practice to start the week is an encouraging sign that he will be available again for Week 3.
Flipping over to the defense, there are injuries to some key players to start the week. Most notably is starting S Shalom Luani who was knocked out of last weeks game with a leg injury. Luani is one of the teams leading tacklers and has already recorded an INT for this young season. Him not being able to return to the game and inability to practice to start the week is not a good sign for his gameday availability. Bell, Sizer, and Tutt have all been solid contributors to the defense so far and their practice status should be monitored. With Luani likely out, the Generals will need all hands on deck for their defense.
Philadelphia Stars Week 3 Injury Report
PLAYER
INJURY
WEDNESDAY
PARTICIPATION
THURSDAY PARTICIPATION
FRIDAY
PARTICIPATION
GAME STATUS
Brennan Eagles, WR
Ankle
DNP
Inactive
Maurice Alexander, WR
Ankle
Limited
Full Go
Chris Rowland, WR
Labrum
Full
Full Go
Devin Gray, WR
Ankle
Limited
Full Go
Darnell Holland, RB
Hamstring
Limited
Inactive
Matt Colburn, RB
Lateral Meniscus
Full
Full Go
Bryan Scott, QB
Knee
DNP
Full Go
Case Cookus, QB
Achilles
Limited
Full Go
Jacob Burton, OL
Knee
DNP
Full Go
Paul Nosworthy, OL
MCL
Full
Full Go
Blake Camper, OL
PCL
Full
Full Go
Jackson Scott-Brown, OL
Lower Back
Full
Full Go
Matt Mengal, K
Foot
Full
Full Go
Chris Nelson, DL
Bicep
Full
Full Go
Adam Rodriguez, DL
T spine
Full
Full Go
James Crawford, LB
Hamstring
Limited
Full Go
Josh Banderas, LB
Quad
Limited
Inactive
Gabriel Sewell, LB
LCL
Full
Full Go
Bradley Sylvie, DB
Achilles
Limited
Out
Mazzi Wilkins, DB
Bicep
Full
Full Go
Ahmad Dixon, DB
Chondral Lesion
Full
Full Go
Marcus Lewis, DB
Lower Back
Full
Full Go
Philadelphia secured their first win last week, hanging on late to beat Pittsburgh. Coming into Week 3, they have the league's largest injury report but with a number of players practicing in full, it is not all bad news. Their is some immediate concern on offense however, as their QB1, RB1, and WR1 were all limited by injury in Wednesday's practice. Most concerning is starting QB Bryan Scott being unable to practice due to an undisclosed knee injury. Scott leads the USFL in passing yards and touchdowns and has been a large reason for their success so far. Hopefully Scott is able to return to practice quickly or they will be relying on their unproved backup QB Cook who is also dealing with an injury.
On the defensive side, there is mostly good news with a lot of full practices for key contributors. The one area for concern is the injury to defensive leader LB Josh Banderas. He has been flying all over the field the first two weeks, recording a team high 21 tackles. Dealing with a quad injury, it would be a big blow for him not to be available for Sunday. Quad strains can be difficult to manage and would limit his ability to range from sideline to sideline. However, if he is able to continue to practice this week, he should be able to play through the injury on Sunday.
RELATED CONTENT