We are in April and you know that means it's NFL Draft time. You may have seen me covering all 35 rounds of the USFL Draft and previewing every week of the 2022 college football season but I took some time out to preview the NFL Draft here is my first released NFL Mock Draft. I think most experts will tell you this is perhaps the hardest NFL Draft to forecast in some time and with great reason. I have seen certain players I have projected in the top 15 go in others' 2nd round. This should be a blast to see how it all shakes out. Here are my projections on just how it will shake out.
MORE SGPN NFL DRAFT CONTENT
2022 NFL Mock Draft – Ryan Kramer 1.0
2022 NFL Two-Round Mock Draft – Jeremy Popielarz 1.0
Top 2022 NFL Draft Prospects: Rookie Quarterbacks
2022 NFL Draft: Best Prop Bets
Dynasty Fantasy Football: Rookie Rankings Pre-NFL Draft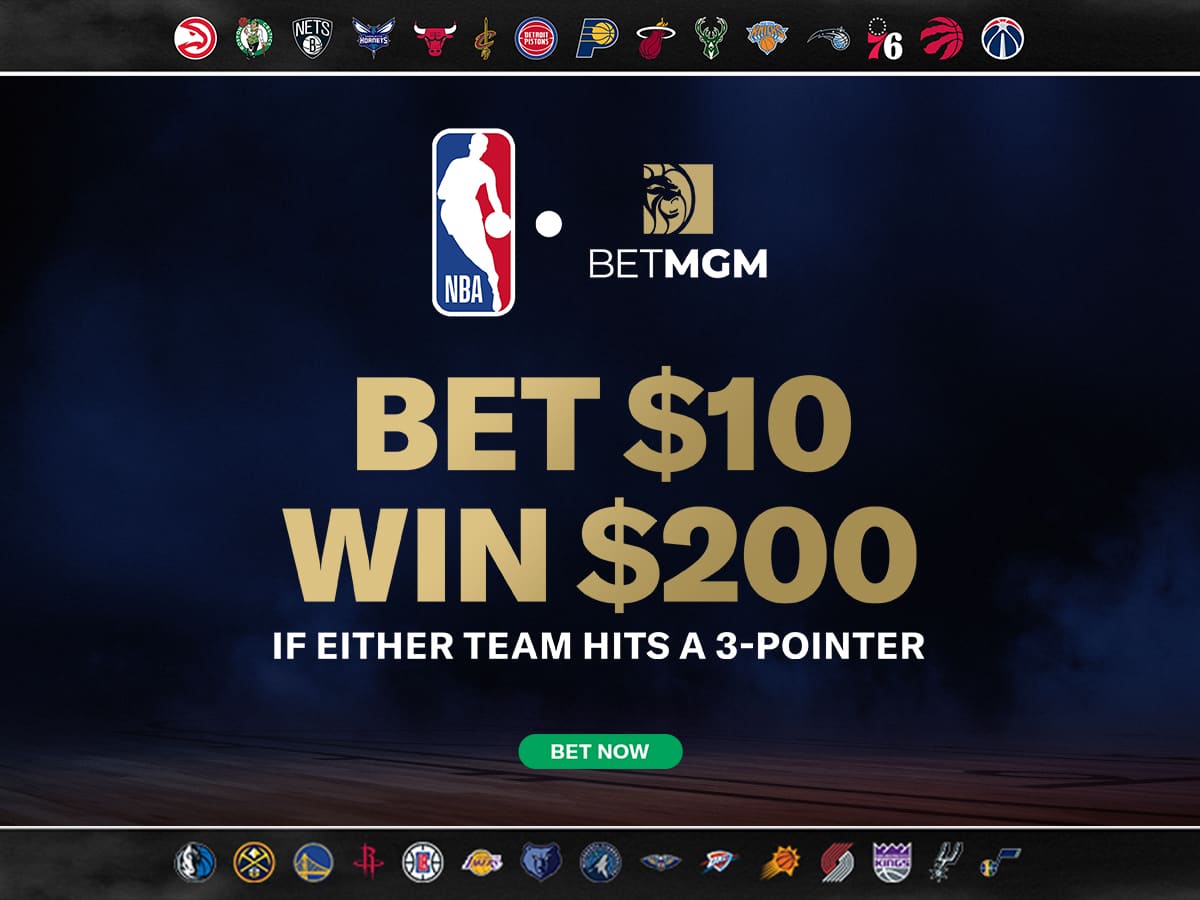 2022 NFL Two-Round Mock Draft – The Dantabase 1.0
Round 1 NFL Mock Draft
#
Team
Pick
Pos
College
1


Jaguars

Aidan Hutchinson
DE
Michigan
The Jags go with addressing their weakest position and getting someone who can actually get to the quarterback.
2


Lions

Travon Walker
DL
Georgia
This is an easy walk to the podem keep the top pass rusher in Michigan
3


Texans

Ikem Ekwonu
OT
NC State
Texans get the guy they would of selected at 1 with Ekwonu to give Davis Mills so much needed protection.
4


Jets

Evan Neal
OL
Alabama
Jets need to invest in protecting Zach Wilson. Sure, they need defensive help but its about protecting their investment in Wilson here with Evan Neal.
5


Giants

Kayvon Thibodeaux
DE
Oregon
The Giants will go Defense since the top two offensive lineman are off the board.
6


Panthers

Kenny Pickett
QB
Pittsburgh
The one time Matt Rhule Temple commit finally gets his wishes of being Rhule's Quarterback. Rhule was forced to go Pickett over Willis because of experience and the chances of winning now.
7


Giants

Sauce Gardner
CB
Cincinnati
The Giants could go offensive line or several defensive positions but shutdown corners are too valuable.
8


Falcons

Malik Willis
LB
Utah
The Falcons need help everywhere. They grab their franchise QB here.
9


Seahawks
via DEN

Charles Cross
OT
Mississippi State
The Seahawks have a few weaknesses but none bigger than their offensive line. Cross will provide much needed depth here.
10


Jets
via SEA

Kyle Hamilton
S
Notre Dame
The Jets could go wideout, or a few different defensive positions here but knowing the Jets they'll go for the best Safety in the draft in Kyle Hamilton.
11


Washington

Garrett Wilson
WR
Ohio State
When trying to guess what this organization will do I try to think about what they should do and then project the exact opposite. Ron Rivera welcomes Garrett Wilson to Redskins organization and gets a nice weapon for Carson Wentz.
12


Vikings

Derek Stingley Jr.
CB
LSU
This is a best case scenario situation for the Minnesota Vikings. They are delighted that Stingley drops all the way to the 12th pick. Vikings need defensive help and Stingley Jr will instantly provide that.
13


Texans
via CLE

Jermaine Johnson
DE
Florida State
The Texans need help pretty much everywhere but the core of any good team is the line play and the Houston Texans know it.
14


Ravens

Jordan Davis
DT
Georgia
Davis is a complete freak and the Ravens could use some stout Defensive line play. Baltimore is more than excited to add Davis to the mix.
15


Eagles
via MIA/i>

George Karlaftis
DE
Purdue
The Eagles could go McDuffie or Dean here but they have the next pick and I think they would love to see Karlaftis slip to them.
16


Saints
via PHI/i>

Trent McDuffie
CB
Washington
The Eagles need help in the defensive backfield and McDuffie is the best corner available at this point.
17


Chargers


Drake London
WR
USC
Chargers could use a wideout. Especially one they have rated as the top WR in the draft. London gets to stay home after playing his college ball right down the road.
18


Eagles
via NO/i>

Chris Olave
WR
Ohio State
The Eagles finally with their 3rd pick in the first round grab the top wideout left on the board for them.
19


Saints
via PHI/i>

Devin Lloyd
QB
Liberty
The Saints pass on a Wideout and grab a talent they have been excited about in Devin Lloyd.
20


Steelers

Trevor Penning
OT
Northern Iowa
Steelers wanted Willis but end up protecting their future QB's with Penning.
21


Patriots

Devonte Wyatt
DT
Georgia
The Patriots could go a number of different routes here but I think Belichek goes for his top rated player available and a instant impact player on this years team.
22


Packers
via LV

Jameson Williams
WR
Alabama
DeVonte Adams is a Raider and this pick should be about as obvious as it gets.
23


Cardinals

Zion Johnson
OL
Boston College
Sure the Cardinals could go Defense but I think Kingsbury and company know they have to protect Murray and develop the run game more.
24


Cowboys

Treylon Burks
WR
Arkansas
Jerry Jones is an Arkansas grad and Burks is a stud who fits the need of one of the teams biggest weaknesses.
25


Bills

Daxton Hill
DB
Michigan
The Bills could go with a wideout here but I think they know they need to improve the defensive backfield as their top priority.
26


Titans

Desmond Ridder
QB
Cincinnati
Ridder has climbed up draft boards so the question will be which team will pull the trigger. I think the Titans take a shot here.
27


Buccaneers

Tyler Linderbaum
OL
Iowa
The Bucs will go for the offensive or defensive line here so I'll make the assumption the Bucs will go for protecting Brady and the future QB's of the Tampa Bay Buccaneers.
28


Packers

Kenyon Green
OG
Texas A&M
Packers invest in protecting Aaron Rodgers here after helping him out with a WR with their first pick.
29


Chiefs
via 49ers via MIA

Kyler Gordon
CB
Washington
Chiefs will go with Defense here despite considering taking a wideout here. Gordon is their top rated CB left.
30


Chiefs

David Ojabo
DE
Michigan
Ojabo is valued as a top 20 talent by the Chiefs so getting him here at this pick is a steal in their eyes.
31


Bengals

Boye Mafe
DE
Minnesota
Bengals almost trade the pick but hang on to take Mafe and improve their pass rush.
32


Lions
via LAR

Matt Corral
QB
Ole Miss
The Lions invest in another QB here. One they had rated as one of their top 3 QB's.
Round 2 NFL Mock Draft
#
Team
Pick
Pos
College
33


Jaguars

Tyler Smith
OL
Tulsa
The Jags went Defense with the top pick now they must invest in protecting Trevor Lawrence.
34


Lions

Christian Watson
WR
North Dakota State
The Lions have a bunch of weaknesses but Wideout seems to be one that is really calling.
35


Jets

Roger McCreary
CB
Auburn
Jets went S and OL in the first and now make their jump for a CB.
36


Giants

Bernard Raimann
OT
Central Michigan
Owusu-Koramoah is the second-best linebacker in the class and he falls to the second round. Miami continues to rebuild their defense and gets a huge value here.
37


Texans

Arnold Ebiketie
DE
Penn State
Texans flirt with the idea of taking Sam Howell but instead continue to invest in the line of scrimmage.
38


Jets
via CAR

Kingsley Enagbare
DE
South Carolina
The Jets went OL, S & CB with their other picks so they must go to the pass rush here.
39


Bears

Kaiir Elam
CB
Florida
The Bears need help in the defensive backfield. They'll be delighted to see Elam drop to them.
40


Seahawks
via DEN

Sam Howell
QB
North Carolina
The Seahawks lost Wilson and gained Lock but that won't keep them satisfied. Howell is a steal this late.
41


Seahawks

Troy Anderson
LB
Montana State
Anderson was a beast at Montana State and Pete Carroll is no stranger to going to the smaller schools for diamonds in the rough.
42


Colts
via WAS

Sean Rhyan
OL
UCLA
The Colts must protect their veteran QB in Matt Ryan.
43


Falcons


Cam Thomas
DE
San Diego State
Falcons need a ton of emphasis on the defensive side of the ball and they need an Edge rusher. Cam Thomas is their top guy on the board here.
44


Browns

Jahan Dotson
WR
Penn State
The Browns need depth at Wideout and frankly they are shocked Dotson is here at this pick.
45


Ravens

Martin Emerson
CB
Mississippi State
Emerson is a underrated CB that can be a immediate impact player for the Ravens.
46


Vikings

George Pickens
WR
Purdue
Pickens was banged up some at Georgia but the Vikings draft their top player on the board at this point.
47


Washington

Trey McBride
TE
Colorado State
Washington would sure love to have a nice big target for their new QB and McBride is certainly that.
48


Bears
via LAC

Perrion Winfrey
DT
Oklahoma
Winfrey is the best DT on the board and fills a hole in the Chargers D.
49


Saints

Nick Cross
S
Maryland
New Orleans could go many routes here but I think Safety is their top play here.
50


Chiefs
via MIA

Travis Jones
DT
UConn
Chiefs need help along the D LIne and Jones is the top DT available here.
51


Eagles

Chad Muma
LB
Wyoming
Eagles are bummed their corner is off the board so they grab the top Linebacker available.
52


Steelers

Carson Strong
QB
Nevada
Steelers may go QB in 1st but I didn't have that so they grab one here in the 2nd.
53


Packers
via LV

Drake Jackson
DE
USC
Packers continue to build on the defensive side of the ball with a great edge rushing talent.
54


Patriots

Leo Chenal
LB
Wisconsin
Bill loves to draft the defensive side of the ball. Perhaps he goes Breece Hall but I think Chenal or a LB will be his pick here.
55


Cardinals

Tariq Woolen
CB
UTSA
The Cardinals addressed the O Line issues in the 1st now they need to help their defensive back room.
56


Cowboys


Ed Ingram
OL
LSU
Cowboys need help along the offensive line and Ingram is the top rated player left on the board.
57


Bills

Breece Hall
RB
Iowa State
Hall went on a pre draft visit to Buffalo and the Bills raved about Hall. He fits the system and the MO of the current Buffalo Bills.
58


Falcons
via TEN

John Metchie
WR
Alabama
The Falcons got their QB and now need some wideouts to throw to. Metchie is a must grab here.
59


Packers

David Bell
WR
Purdue
The Packers lost Adams and need to find capable wideouts. Bell was a Big Ten standup and can play in the elements.
60


Buccaneers

Skyy Moore
WR
Western Michigan
The Bucs add some much needed wideout depth with Skyy Moore.
61


49ers

Myjai Sanders
DE
Cincinnati
The 49ers need help along the edge. If they don't trade up this will be their guy.
62


Chiefs

Jalen Tolbert
WR
South Alabama
Chiefs will take a few shots at wideout in this draft. Tolbert here makes sense
63


Bengals


Cole Strange
OL
Chattanooga
Bengals continue to protect Burrow.
64


Broncos
via LAR

Nik Bonitto
DE
Oklahoma
Bonitto can be a steal for the Broncos at this pick.

RELATED CONTENT