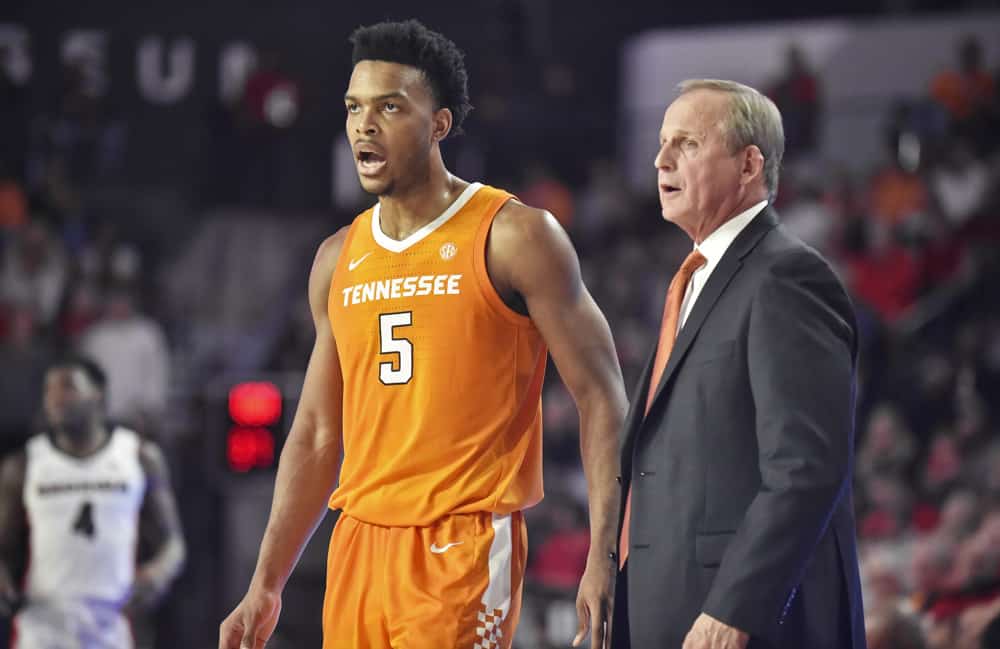 No more waiting around, we have made it. The NCAA tournament is here, and I will be previewing the South Region. The South Region is one of the toughest to get through in my opinion followed by the West. The Midwest and East Region are the easiest to get through. Now, since the South Region is one of the hardest, that doesn't mean we won't see some spoilers.
Outside of Villanova, who won two national championships in the last seven years, you don't really have that top seed who has the experience that you need to win six games in a row. The top seeds, Arizona and Tennessee, are both looking to continue their momentum after winning the Pac-12 and SEC tournaments. Additionally, you have a few double-digit seeds like UAB and Chattanooga who may be looking to have big upsets in the first round.
Let's dive in and take a look at the favorites, potential bracket busters, and first-round games.
EXCLUSIVE SGPN MARCH MADNESS CONTENT
March Madness Guide: How To Win Bracket Pool & Betting Strategies
NCAA Tournament West Region Preview: Favorites, Bracket Busters, Predictions
NCAA Tournament East Region Preview: Favorites, Bracket Busters, Predictions
NCAA Tournament South Region: Favorites, Bracket Busters, and Predictions
NCAA Tournament: South Region Favorites
#1 Arizona 
PAC 12 Conference
Record: 31-3
Odds
Championship: +650
Final 4: +150
Sweet 16: -500

The Arizona Wildcats come into the NCAA tournament red hot, winning the PAC-12 conference tournament. They had an outstanding year that included wins over top schools like USC, UCLA, Illinois. Their three losses all came on the road, and they were able to avenge their loss against UCLA in the PAC-12 championship.
According to KenPom, the Wildcats are ranked the 2nd best overall team in the country. Arizona is in the top 6th in all of college basketball in regards to offensive efficiency and 14th in defensive efficiency this year. The Wildcats are 19-13-2 ATS on the year while covering three of their last five games.
Arizona has four guys that can give you over 10 PPG and has a team Arizona shoots 49% from the field. The Wildcats have five guys who can really shoot the three and as a team Arizona is shooting 35% from behind the arc.
Overall, with the season that the Wildcats had, they might be one of the more complete teams in the country. They can shoot the lights out of the gym, and they can defend at a high level. I think this team is getting hot at the right time and set to make a huge run into this tournament.
#2 Villanova 
Big East Conference
Record: 26-7
Odds
Championship: +1400
Final 4: +300
Sweet 16: -295

The Wildcats are coming into the NCAA Tournament fresh off another Big East Championship defeating Creighton. Villanova was 16-4 in conference play and were battle tested early. Some early bumps included losses to UCLA, Purdue, Baylor, and UCONN (all teams that made the tournament). They come into this postseason on a five-game winning streak, looking to stay hot.
Villanova is ranked as the 11th best team according to KenPom. The Wildcats are a very slow and controlled team. They only commit 10 turnovers per game which is among the best in the nation. On the season, the Wildcats are 16-15-2 ATS so covering games have been an issue.
Villanova will go as far as Collin Gillespie will take them. The senior guard can do it all, he gives 16 PPG, 3.3 AST while shooting 44% from the field and 42% from behind the arch. While the cats aren't the biggest team, they do have three guys who generate over five rebounds per game. With a Hall of Fame head coach like Jay Wright leading the way, you never want to count out Villanova.
#3 Tennessee 
Southeastern Conference (SEC)
Record: 26-7
Odds
Championship: +1600
Final 4: +330
Sweet 16: -260
The Volunteers may be one of the hottest teams coming into the NCAA Tournament. Tennessee has won seven games in a row including winning the SEC Conference Tournament. Will this hot streak continue to grow? While they're undefeated at home this season, the Volunteers are 4-2 playing at a neutral site. Most of their losses came from inside the conference and are lucky enough to not have any SEC team in the same region as them.
Tennessee is ranked as the 7th best team according to KenPom. Very surprised to see a top ten ranked program as a 3 seed. While the volunteers aren't the best on the offensive side of the ball ranking 95th in offensive efficiency, they can play defense. Tennessee ranks 7th in the country in regards to defensive efficiency. This team will make it hard for any opponent to score the ball.
On the season, the Volunteers are 20-13 ATS and have covered their last three games. Now, while nothing on the offensive side of the ball will ball you away but it's their defense that generates their offense. Tennessee is holding their opponents to just 62.8 points per game. They generate 9.3 steals per game and give you 4.4 blocks per game. If this team is going to advance and make a run it is going to be on the defensive end.
#4 Illinois 
Big Ten Conference
Record: 22-9
Odds
Championship: +5000
Final 4: +1200
Sweet 16: +160
Earlier in the year, many experts had Illinois as a 2 or 3 seed but after losing in the first round of the BIG10 tournament to Indiana, the Fighting Illini are fighting to stay relevant. They have a few nice wins in conference play but for the most part, they've been a very inconsistent team all year. Can they turn this ship around in time?
Illinois has lost people a lot of money this season, the Fighting Illini are 13-18 ATS. Illinois has only covered one of their last five games. Looking at the money coming in you can see why 74% of the money is on Chattanooga to cover this number. Illinois is 10-15 ATS as a favorite. This team needs a spark.
One guy you can always rely on is big man Kofi Cockburn. The man is walking double double. He gives you 21.1 PPG and 10.6 RPG and can clog up the paint on the defensive end. This team is playing its best basketball playing fast through Cockburn. If they limit the turnovers and take care of the ball better, this team has the potential to make a run.
NCAA Tournament: South Region Bracket Busters
#12 Seed UAB
Conference USA
Record: 27-7
Odds
Championship: +50000
Final 4: +10000
Sweet 16: +1000
The South Region may have the potential for a few double-digit underdogs to pull an upset. First, 12- seed UAB opened up a -9 point favorite and the money is coming in on UAB. For good reason too, UAB can score the ball at will. Junior guard Jordan Walker averages 20.4 PPG, 4.8 APG, and shoots over 40% in both FG% and 3P%. If Houston doesn't draw up a good defensive scheme to stop him, they're in for a long night. UAB is a live dog.
#13 Chattanooga
Southern Conference
Record: 27-7
Odds
Championship: +60000
Final 4: +15000
Sweet 16: +1500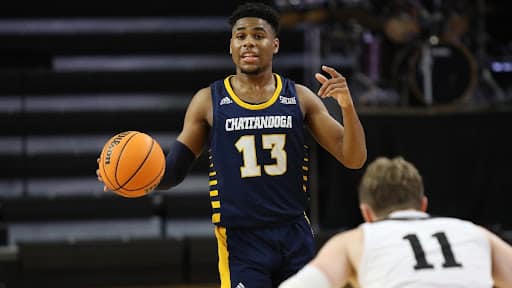 Coming off that electric buzzer beater to win the Southern Conference, Chattanooga is looking to stay on high alert. The Moc's went 27-7 this year in a really competitive conference. Now, facing Illinois will definitely be a step up in competition but with how inconsistent they've been who knows if you can back the favorite in this spot. Chattanooga has a guard in Malachi Smith who is a walking bucket. 20.1 PPG shoots 50.5% from the field, 41.5% from behind the arch and gives you 6.7 RPG. If this guy gets hot and takes over the game, Illinois can lose this game.
NCAA Tournament: South Region Prediction
The South Region should be a good one, but I think this is Arizona's bracket to lose. I don't think they have a real threat until the elite 8 round. When this team is shooting at a high level like they're capable of and their big men protecting the paint, they should have no issue reaching the elite 8.
On the bottom half of the bracket, everyone seems to be high on Tennessee to get through. I'm not that high on the Volunteers, I expect them to have a difficult matchup in the second round. I like Villanova's odds to reach the elite 8 with the head coaching advantage and the experience factor.
Overall, I think we'll see some really great matchups in this region. I like Arizona, Villanova, or Houston the most and I'm not high on Tennessee or Illinois. I would like to see Chattanooga or maybe an Ohio St make a run but that doesn't seem likely. Give me Arizona, I think they beat Villanova in a close battle to lock up a birth in the Final Four.

NCAA Tournament: South Region First Round Picks
Longwood +17 vs Tennessee
UAB +9 vs Houston
Ohio St ML vs Loyola (IL)
Villanova/Delaware U133.5
Colorado St +2.5 vs Michigan
TCU +1 vs Seton Hall
Chattanooga +7.5
---