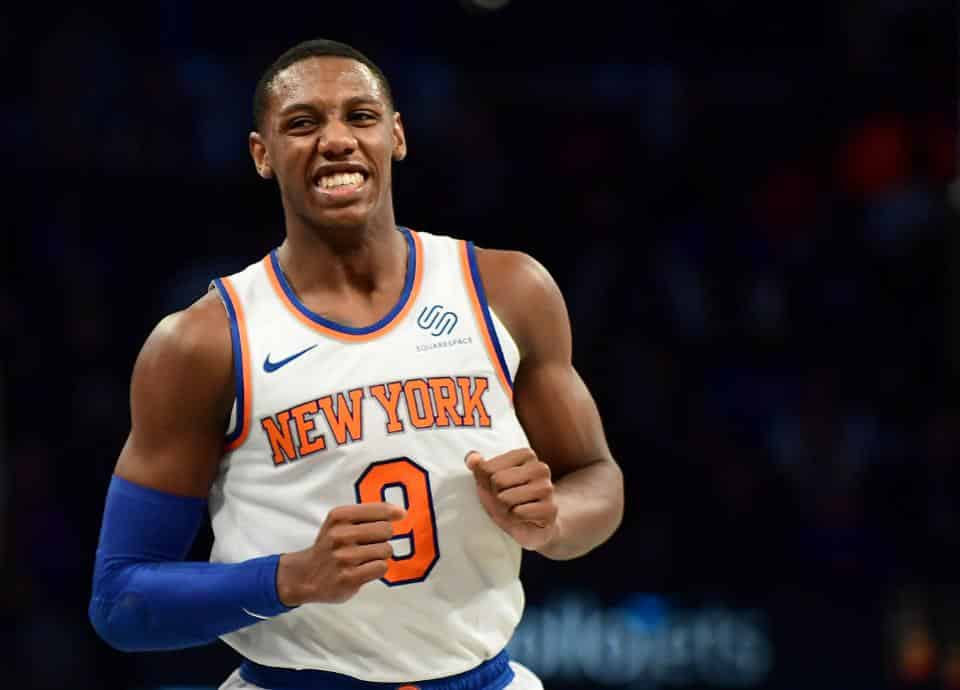 Ball hog. Chucker. Black hole. Jacker. Whatever you want to call it, it all means the same thing – the last person you want on your team when hooping it up. Ball hogs are the worst, always chucking (and missing) bad shots and never sharing the rock. So I've decided to call out the worst NBA ball hogs today via a statistical ranking. 'Tis the season for giving, but you'd never guess it watching these guys ball.
First, my methodology for determining this:
My task was simple enough – I wanted to figure out, statistically, who the biggest NBA ball hog/black hole/teammate from hell/etc. was in the NBA.  With the plethora of stats available today, it shouldn't be too hard to figure that out, I surmised.  While I was researching what stats I should use – Usage %, Assist % – I stumbled across a now-defunct site – Basketball-Statistics – that had already done this back in 2009.  Perfect!
After giving their formula some thought and test drives, it seems to pass muster.  You can check out the formula here, but in summary, it takes into account how much a player uses up his team's possessions (Usage %), how well he shoots (True Shooting %), and how often he sets up his teammates (Assist %).  It also takes into account what position on the court the player plays and adjusts the formula based on the average stats of players playing the same position.  So, for a true ball hog, we are looking for a guy with an above-average Usage Rate (above 20%) who shoots poorly and doesn't pass.
Here's the list of the biggest Grinches in the NBA so far this season.
(stats after Dec 21st games)

Memphis big man Jaren Jackson Jr. is lapping the field at this point. He does this by using up over 5% more possessions than average (25.5%), having the lowest assist rate (5.5%) of all the big men in the stat pool, and having a True Shooting % of only 0.551, well below the big man average of 0.588.
Not surprisingly some rookies and young players show up on this list every time I run it, and this time is no exception with Jalen Suggs and Chris Duarte the biggest ball hogs among the current rookie crop. And while there are some borderline 'stars' on the list (OG Anunoby, De'Aaron Fox), you don't see any of the league's bold, capital letter names showing up.
The other end of the NBA ball hog scale is where you find the superstars of the league – Nikola Jokic is dead last, then Josh Giddey (not a superstar, but shocking for a rookie), LeBron James, Giannis Antetokounmpo, Kevin Durant, Jimmy Butler, Bradley Beal, Trae Young. See – it's rewarding to share the ball with teammates – these guys are among the most respected and most highly paid players in the league. Don't be a jerk, it's Christmas – share the rock.
Related Content