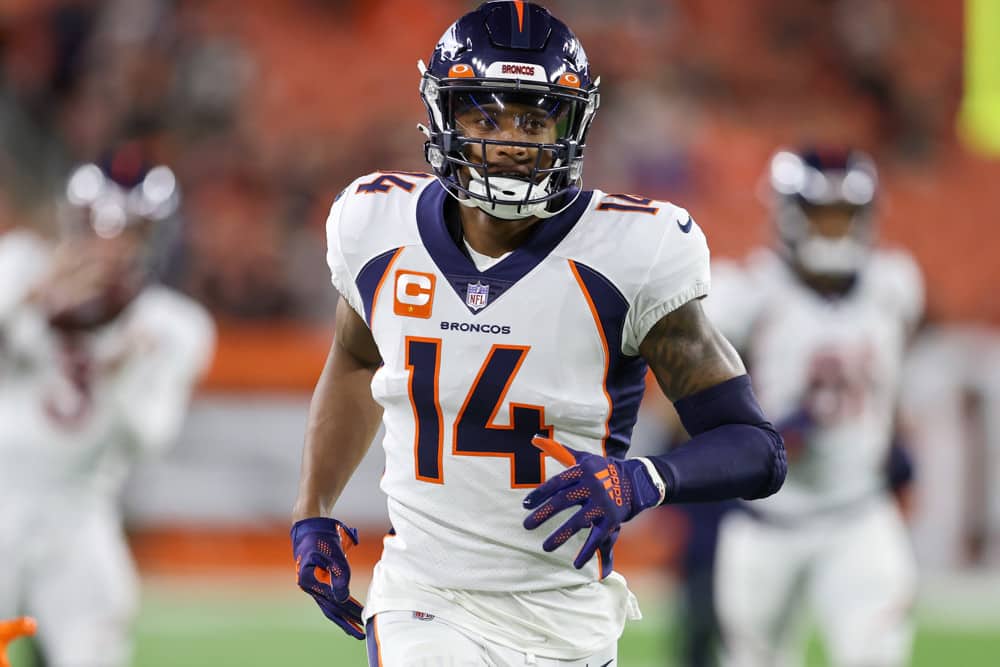 SGPN Fantasy Football Podcast Recap
Welcome to Episode 52 of the SGPN Fantasy Football Podcast! This week, Rod Villagomez welcomes Justin Mark, back to the show. Justin and Rod discuss ten players to consider dropping to make room for your new fantasy playoff waiver wire adds.
Has the inconsistency from Terry McLaurin have you itching to hit the drop button; should you? You drafted D.K. Metcalf to be a league winner but lately, he's been killing you, is it time to move on with the fantasy playoff underway? Another week of bad Allen Robinson means you can finally let him go, right? We answer all these Week 14 fantasy questions and more on this week's episode.
If you're new to the show, you're in for a treat. Our show flows a little differently than most. We cover ten separate categories of a larger overall theme. The panel puts three minutes on the clock to discuss each. It's the fast-paced, hard-hitting fantasy football conversation you need to win your league.
As always, make sure to subscribe to the SGPN Fantasy Football Podcast on Apple and Spotify. Find Rod (@rjvillagomez), and Justin (@Mark87J) on Twitter.
Check Out the SGPN fantasy football rankings and fantasy football projections.