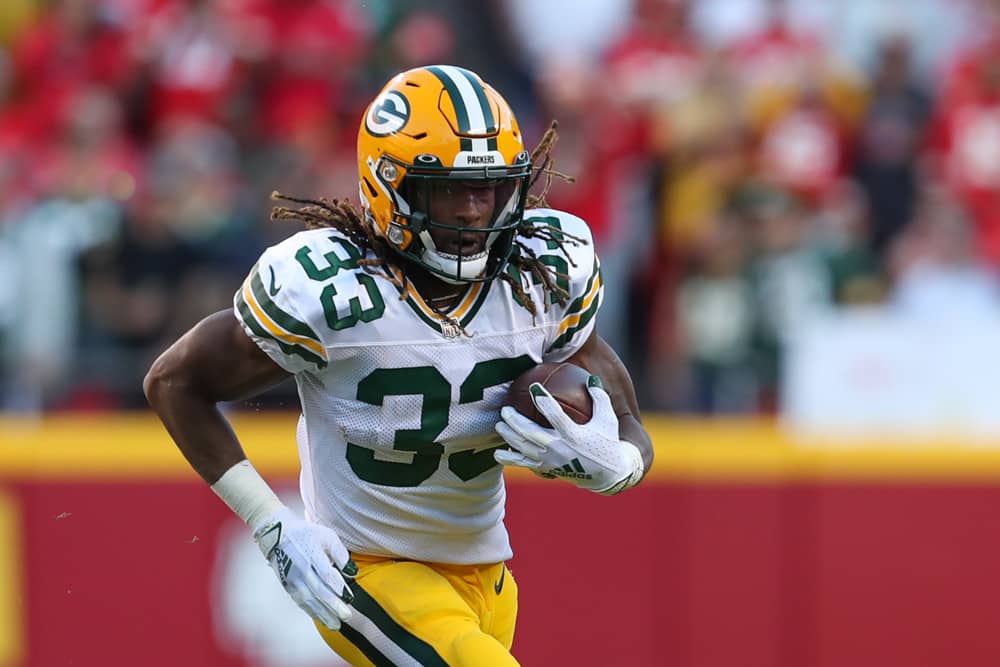 SGPN Fantasy Football Podcast Recap
Welcome to Episode 48 of the SGPN Fantasy Football Podcast! This week, Rod Villagomez welcomes back Scott Reichel to the show. Scott and Rod tell you whether or not it's time to hit the panic button on some of the biggest names in fantasy.
Has A.J. Dillon become the preferred ball carrier in Green Bay? Could we be witnessing a new trend in San Francisco that could diminish George Kittle's fantasy relevance? Does his drop off in production after the bye week have you worried about D.K. Metcalf? Is Tony Pollard's effectiveness going to leave less on Ezekiel Elliott's plate? We answer all these panic inducing fantasy impact players questions and more on this week's episode.
If you're new to the show, you're in for a treat. Our show flows a little differently than most. We cover ten separate categories of a larger overall theme. The panel puts three minutes on the clock to discuss each. It's the fast-paced, hard-hitting fantasy football conversation you need to win your league.
As always, make sure to subscribe to the SGPN Fantasy Football Podcast on Apple and Spotify. Find Rod (@rjvillagomez), and Scott (@ReichelRadio) on Twitter.
Check What the SGPN fantasy football rankings and fantasy football projections.