Only two more weeks in the regular season – how can that be? Time flies. As far as last week, rather than going through individual players that I highlighted, just check out the column. Basically, everyone I mentioned at least had a solid game and a couple balled out big time. Hey, it's what we do.
As usual, for each position, I will highlight my favorite expensive option, my favorite middle-of-road option, and my favorite bargain bin player in this week's College Football DraftKings picks.
College Football Fantasy Picks: Quarterback
Kenny Pickett – Pitt ($9.1K)
Especially if UVA's Brennan Armstrong plays this week, the UVA at Pitt game has shootout written all over it. UVA is currently giving up about 240 YPG vs the pass which ranks 84th in the country while Pitt has the 5th best passing attack in the nation, throwing for 373 YPG.
There have been whispers about Kenny Pickett for Heisman and while that's a longshot, the Panther QB is having an excellent season. If you are looking to spend up at the QB position, I'd fade Sam Hartman ($10.3K) vs Clemson and I'd steer clear of the QB mess at Oklahoma this week. Bryce Young ($9.8K) and CJ Stroud ($9.5K) are nice options, but I'll grab Pickett for a few hundred dollars less. 
Think Kenny Pickett has a chance to win the Heisman? Check out the Heisman Trophy odds.
Aidan O'Connell – Purdue ($6.2K)
DraftKings hasn't shown the Boilermaker QB any love this season. After back-to-back weeks putting up about 35 fantasy points, Aidan O'Connell's salary has only inched up slightly at $6.2K. At a still affordable price, O'Connell is a very attractive option, especially at the Superflex.
Purdue squares up against a struggling Northwestern team in Soldier Field this weekend. The game itself has a somewhat low total of 47.5 but this NW D currently ranks 95th in the country and Purdue's offense is firing on all cylinders. I'm all over O'Connell again.
D.J. Uiagalelei – Clemson ($5.9K)
It's strange to think that just a couple of months ago DJ U was considered a Heisman hopeful. Obviously, this whole Clemson offense has struggled this year but the passing attack is starting to show small signs of improvement. Back-to-back games over 200 yards through the air with a handful of TDs have put the Tiger QB on my radar.
Clemson has a home matchup vs a Wake Forest squad with a D that ranks 107th in the country. Especially if DJ Uaigalelei can get some points with his legs, there's a chance he carves out a solid game at a very cheap price. If you have an extra $300, I'd much rather have O'Connell but at this price, DJ U is worthy of consideration.

College Football Fantasy Picks: RB's
Hassan Haskins – Michigan ($7.6K)
The Michigan backfield is a situation to monitor but as long as Blake Corum is still out with an injury, Hassan Haskins is a no-brainer to roster vs Maryland. With Corum out, Haskins has been the bell cow, getting 58 carries for 324 yards over the last two games. 
The Terrapins come in with just the 77th best rushing defense in the country while Michigan runs for the 13th most yards in the nation. The matchup is juicy and the price is right. I'm salivating at the opportunity to roster Haskins this week.
Leddie Brown – West Virginia ($6.2K)
In general, I'm not the biggest fan of rostering Leddie Brown when his salary hovers around $7K like it has most of this season. Although he has registered four games with more than 30 fantasy points, he's an average talent with a somewhat limited ceiling. With that said, Brown is attractive when he's closer to $6K, like this week, due to volume alone. 
WVU is at home and welcomes in the struggling Texas Longhorns. It will be interesting to see how much fight the 4-6 Horns have while on a long road trip to Appalachia. If West Virginia can get the ground game cranking, Texas may fold up which could set the stage for a big game for Brown.
Roschon Johnson – Texas ($3.8K)
Let's stay in the game for my bottom-dollar RB of the week. It has been announced that Bijan Robinson is done for the year which should put the backfield into Roschon Johnson's hands. Simply put, if you can get the starting RB for Texas at $3.8K, you almost have to lock him into your lineup.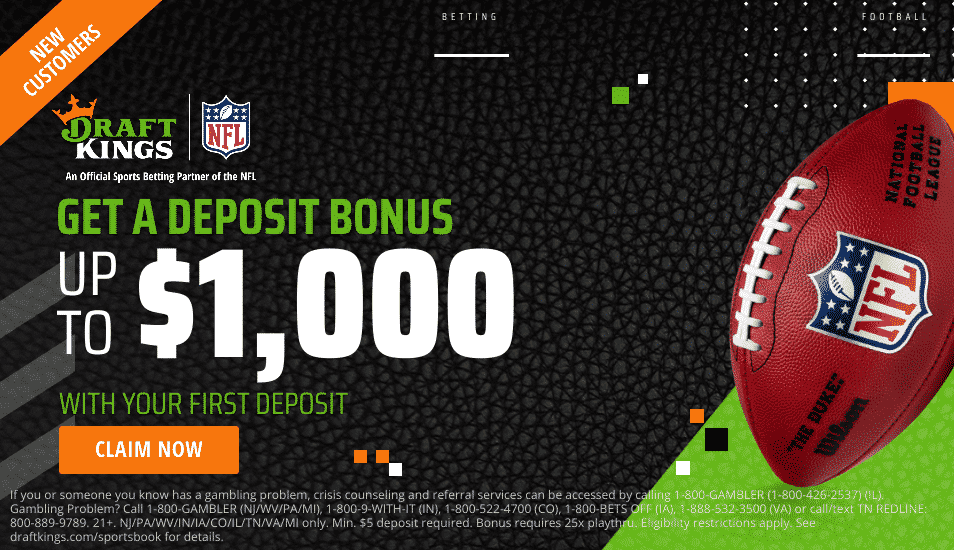 College Football Fantasy Picks: WR/TE's
Jaxon Smith-Njigba – Ohio State ($7.9K)
Usually, this is the section of the column where I highlight Ohio State's Garrett Wilson ($6.8K) or Chris Olave ($6.4K). Well, there's a new Buckeye on the block and his name is Jaxon Smith-Njigba. Over the last four games, JSN is averaging 8 catches and almost 145 yards per contest. He also has back-to-back games with TDs.
Ohio State currently has the 6th best passing attack in the country and MSU's passing defense has been abysmal. In fact, Sparty has the worst passing defense in the country, allowing 329 yards per game. You have to get as many pieces of this Buckeye offense as possible this week.  
Jackson Anthrop – Purdue ($4.6K)
We all know David Bell is Purdue's top WR and one of the best in the country, but Jackson Anthrop is beginning to make a name for himself as well. Three straight games with six or more catches and 4 TDs in that same stretch isn't too shabby for a guy priced below $5K.
I've already mentioned the plus matchup this week for Purdue. Northwestern should roll coverage to David Bell allowing opportunities for the other Boilermaker wideouts. As a mid-tier option this week, Anthrop will certainly make it into a few of my lineups. 
Dylan Goffney – SMU ($3K)
Let's go super low. SMU's top WR Danny Gray went out with an injury last week and currently holds a Questionable tag heading into the game vs Cincy. All signs are currently pointing towards Gray missing this game. In his absence last week, the unheard of Dylan Goffney stepped up and caught 10 balls for 88 yards. He only had three catches on the season entering last week.
Look, $3K is the lowest dollar amount of DraftKings. Goffney has zero track record but if you want to take a risk, he's your guy. Rostering any player at such a cheap price affords you the luxury of spending up big on premier players. I like taking a risk on the Mustangs WR this week.
Related Content