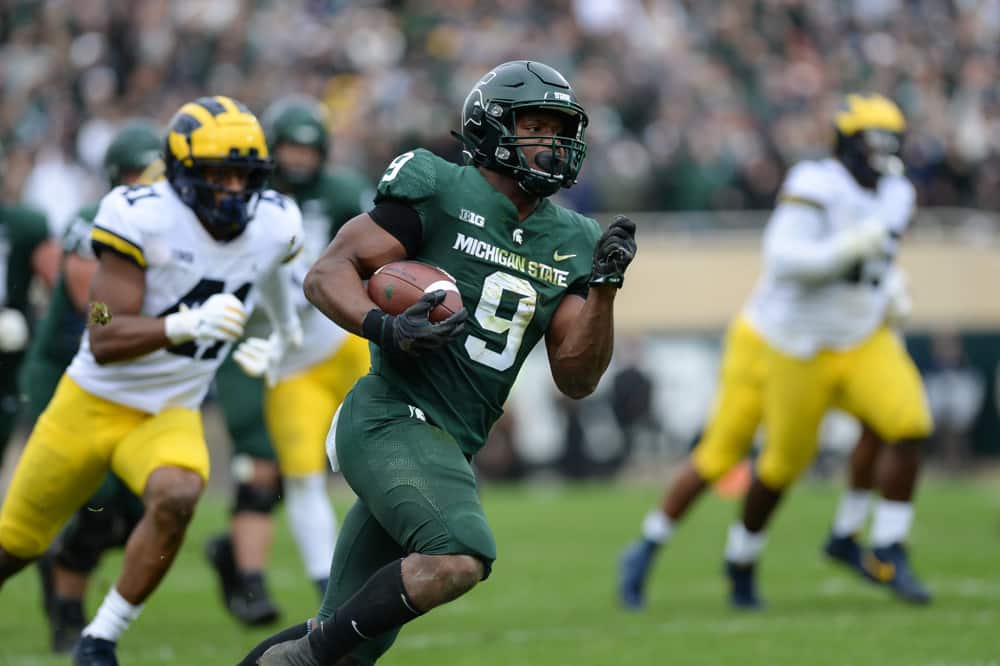 As we near mid-November, we'll only have a few more weeks until bowl season. That's only a few more opportunities left to win some cash in DraftKings College Football DFS.
I might have swung and missed on Tanner Mordecai last week but hopefully you listened and rostered Ty Chandler. As usual, for each position, I will highlight my favorite expensive option, my favorite middle-of-road option, and my favorite bargain bin player in this week's College Football DraftKings picks.
DraftKings CFB DFS Picks: Quarterback
Tyler Van Dyke – Miami ($8K)
The two big dollar QBs on this slate are Caleb Williams ($10K) and CJ Stroud ($9.4K). Obviously, both are nice options but I am unwilling to spend up that much at QB this week. For $1.4K-$2K less, I can roster Tyler Van Dyke who is averaging over 30 fantasy points over the last three games.
The true freshman QB from Glastonbury, CT has this Hurricane offense rolling of late which has corresponded in a three game win streak for The U. Miami travels up to Tallahassee to square off against the rival Florida State Seminoles who are struggling. I expect the offensive output to continue for the Hurricanes and TVD.
Will Rogers – Mississippi St ($7.4K)
Traveling to Auburn isn't exactly what I would classify as a plus matchup but Will Rogers appears to be matchup proof. At Arkansas last week, the Miss St signal caller threw for over 400 and 4 TDs. The week before that, Rogers registered an amazing 36 completions in 39 attempts stat line vs Kentucky. It's Mike Leach and it's the Air Raid – sign me up. Need we say more?
Aidan O'Connell – Purdue ($5.4K)
It's rare to see a QB who just threw for 536 yards and 3 TD's against a top 5 school (Michigan State) priced this low. I understand that going into the Horseshoe is extremely challenging but this Buckeye D gives up almost a 250 per game vs the pass which ranks 95th in the country.
This wasn't just a one game fluke for Purdue's offense either. A few weeks ago, on the road at Iowa, Aidan O'Connell threw for 375 and 2 TDs. This Boilermaker offense is legit and O'Connell's price is ridiculously low.
🎯 On target! QB Aidan O'Connell has been named the @WalterCampFF National Offensive Player of the Week.

536 yards (40-of-54) and three touchdowns will do that. 𝐖𝐀𝐘 𝐓𝐎 𝐆𝐎, 𝐀𝐈𝐃𝐀𝐍. #BoilerUp pic.twitter.com/Oab8nekkGj

— Purdue Football (@BoilerFootball) November 7, 2021

DraftKings CFB DFS Picks: RB's
Kenneth Walker III – Michigan State ($8.9K)
On pure volume alone, Kenneth Walker makes a strong case to be rostered on a weekly basis. Throw in the fact that he almost single handedly took down Michigan a couple of weeks ago and that he might be the best RB in the country and all of a sudden $8.9K seems affordable.
From second-string RB and virtual unknown to transfer portal treasure and Heisman candidate.

If you didn't know who Kenneth Walker III was before, you do now. pic.twitter.com/ET81CFQkla

— ESPN College Football (@ESPNCFB) November 6, 2021
In all seriousness, you only want to spend that kind of coin when a top guy also has a juicy matchup. That's exactly what Sparty has this weekend with Maryland coming into town. The Terps come in with the 88th ranked D in the country so expect Michigan State to get the ground game cranking big time.
Leddie Brown – West Virginia ($6.1K)
Speaking of volume, Leddie Brown is always a safe play due to the amount of carries he usually logs. It was a rough game a week ago vs Oklahoma St and their top 5 D against the run but that has dropped Brown's price tag down considerably. Now is an opportune time to roster the Mountaineer RB in what should be a bounce back game.
Dillon Johnson – Mississippi St ($3.9K)
Whenever you are strapped for cash and you're trying to squeeze another RB onto your roster, Mississippi St's tailbacks are always a solid choice. Dillon Johnson and Jo'quavious Marks ($6.7K) might limit each other's upside, and they may only run for 30-40 yards per game, but both usually catch at least 4 or 5 balls.
In DraftKings PPR format, and at a price under $4K, I like Johnson this week. On the flip side, I don't like either RB when priced too high and Marks's salary is certainly inflated this week.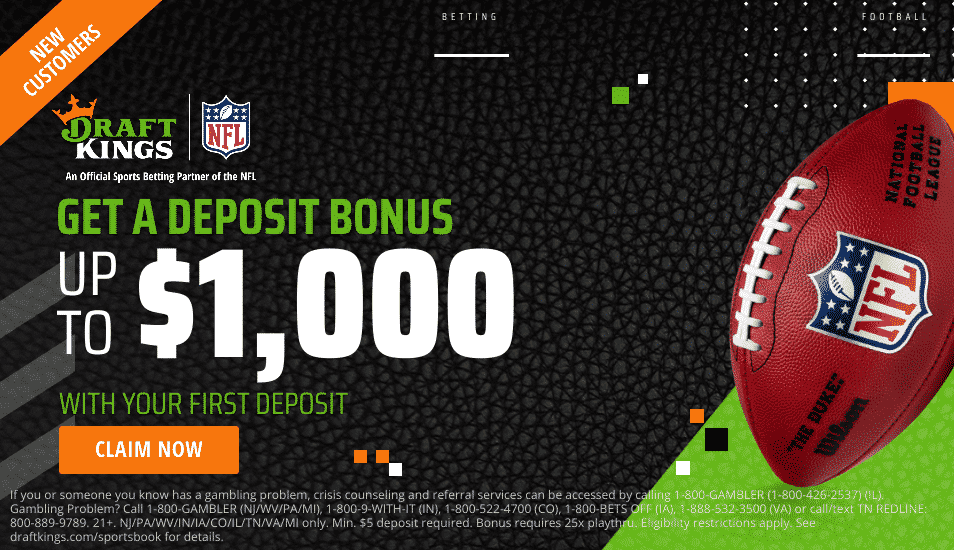 DraftKings CFB DFS Picks: WR/TE's
Jahan Dotson – Penn State ($8.8K)
I've said it before and I'll say it again – Jahan Dotson is one of the best WRs in college football and I can't wait to see what he'll do at the next level. As for this year, the Nittany Lion wideout has been on a tear since QB Sean Clifford has returned from injury.
Most receiving yards in a single game, in @PennStateFball history:

242 – Jahan Dotson (@H55ZY), 2021 at Maryland
216 – Deon Butler, 2006 vs. Northwestern
212 – O.J. McDuffie, 1992 vs. BC
203 – Bobby Engram, 1995 at Purdue pic.twitter.com/RNVmdFgT5F

— Penn State On BTN (@PennStateOnBTN) November 6, 2021
Sure, he's the most expensive WR on the slate but that's a result of back to back games with 11 catches. Last week vs Maryland, Dotson racked up 242 yards and three scores. I usually don't like rostering wideouts at this price, plus Michigan is a top 10 defense in the country, but Dotson's production demands consideration.
David Bell – Purdue ($6.7K)
It's all about the price point in relation to potential for Purdue's David Bell. At $6.7K, it's the lowest the wideout has been priced all year. Again, I understand that Purdue is playing at Ohio State but the price is adjusted down too much.
Bell is a guy that twice in the last four games has had 11 catches for over 200 yards. A down game for Bell is when he only caught 9 balls for 74 yards at Nebraska. If that's a floor, I'll gladly scoop up one of the WRs in the country at this price.
Michael Woods – Oklahoma ($4.1K)
For a cheap dart throw this week, give me Oklahoma's Michael Woods for only $4.1K. Apparently after missing a couple weeks, Woods and his big play potential is back for the Sooners. Not too many guys at this price have his upside.
After missing the Kansas and Texas Tech games, Oklahoma Sooners wide receiver Michael Woods tweeted that he's "back active" for Baylor. https://t.co/zDnT0awTzl

— Sooners Wire (@soonerswire) November 11, 2021
Related Content