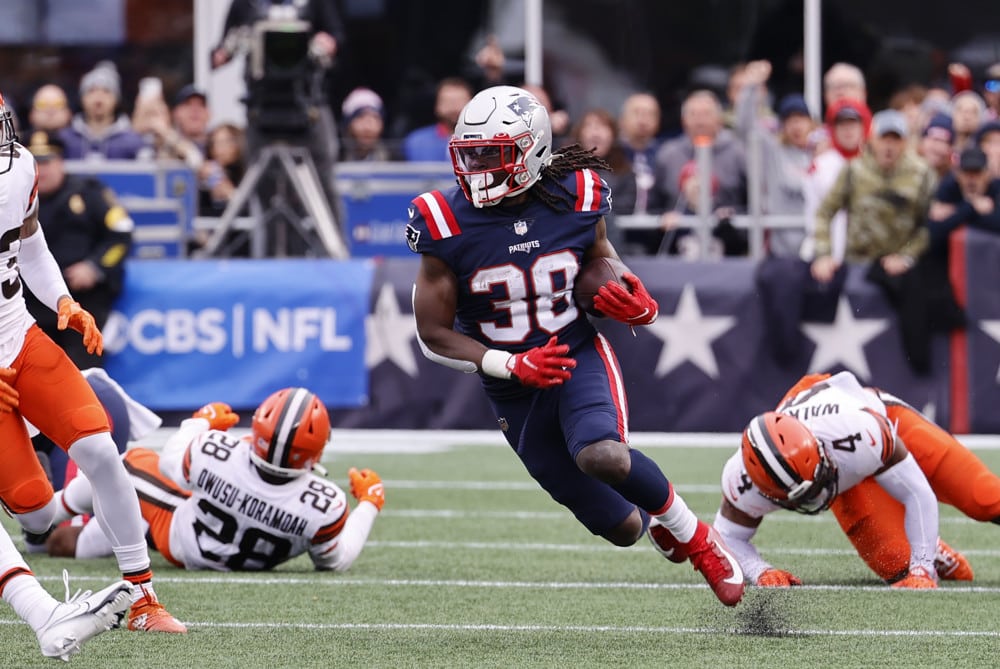 SGPN Fantasy Football Podcast Recap
Welcome to Episode 43 of the SGPN Fantasy Football Podcast! This week, Rod Villagomez welcomes Dan Titus, co-host of the Propcast to the show. Dan and Rod help you identify some potential fantasy players to pick up and stash to help you in your fantasy football playoffs.
Have we seen the beginning of the good things to come from Rhamondre Stevenson? We expect DeVante Parker to return from injury, but does that mean we can play him when he does? Can Jeff Wilson Jr. help win you a fantasy championship? We answer all these Week 10 fantasy football questions and more on this week's episode.
If you're new to the show, you're in for a treat. Our show flows a little differently than most. We cover ten separate categories of a larger overall theme. The panel puts three minutes on the clock to discuss each. It's the fast-paced, hard-hitting fantasy football conversation you need to win your league.
As always, make sure to subscribe to the SGPN Fantasy Football Podcast on Apple and Spotify. Find Rod (@rjvillagomez), and Dan (@dantitus) on Twitter.
Check What the SGPN fantasy football rankings and fantasy football projections.