The UFC is back this Saturday, as per usual, with another Fight Night card from their home gym, the UFC Apex. So, as per usual, I've got a winning UFC Vegas 41 DraftKings lineup for you. This one was easier to put together than the past few weeks because there are quite a few dogs on this card that I'm a fan of, allowing me to add some bargain pickups to my lineup. Let's get his money!
RELATED
UFC Vegas 41 Betting Guide
UFC Vegas 41 DraftKings Roster
Grant Dawson – $9,300
We'll start with one of the participants in the co-main event, lightweight Grant Dawson. My co-host on The MMA Gambling Podcast said on our last episode that you'd be a fool to not include Dawson in a DFS lineup, and mama didn't raise no fool. Undefeated in the UFC, Dawson averages a robust 98.8 fantasy points per fight and should have no problem dispatching replacement opponent Rick Glenn on Saturday night.
Jeff Molina – $8,700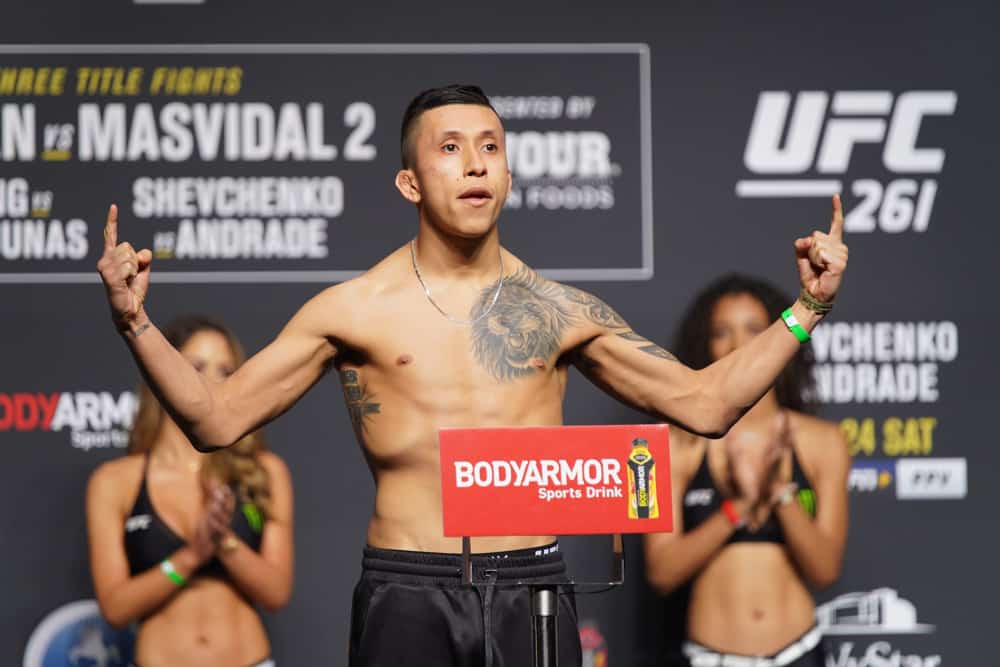 Let's grab the biggest fantasy point earner per fight (FPPF) next in Jeff Molina. Ok, fine, it's a small sample size – he's only had one UFC fight – but he DID score 131.1 points in it! 'El Jefe' does have a tough matchup against flyweight newcomer Daniel Lacerda this weekend, but I am still betting on Molina to make it nine straight wins come Saturday.
Marvin Vettori – $8,600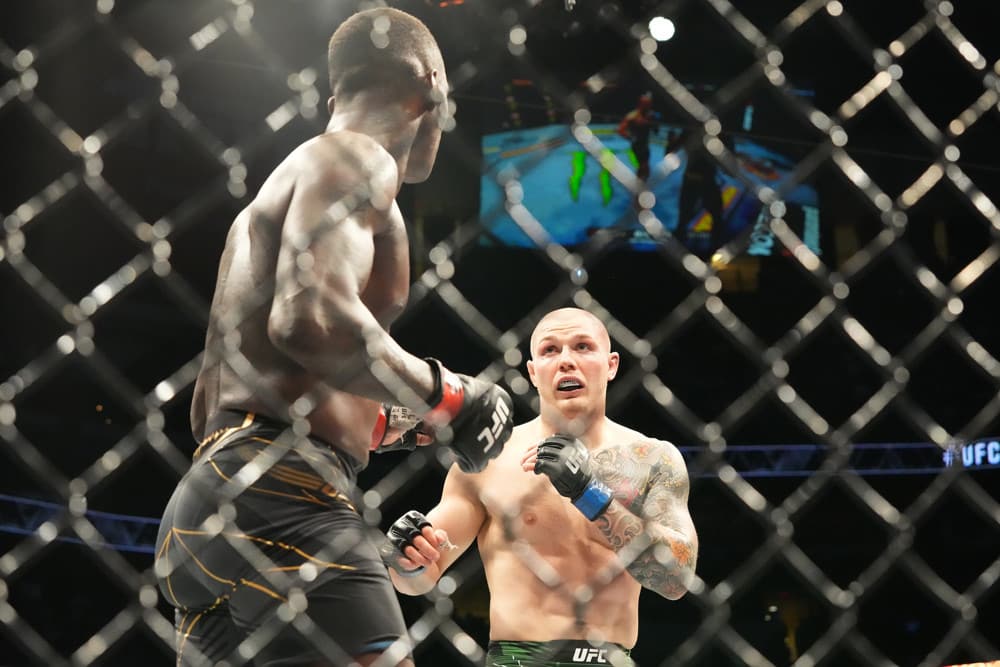 Marvin Vettori got himself played. Opponent Paulo Costa inexplicably declared on Wednesday of this week that he weighed 211 pounds and was not planning on cutting down to their contractually agreed middleweight limit of 186 pounds. He then dared Vettori to fight him at a higher weight, which Angry Marvin gladly has done – 195 pounds. But this just in – they have now changed that and will in fact fight at light heavyweight – 205 pounds. The higher weight limit solely benefits Costa, but I'm still sticking with my pick of Vettori, the more well-round and durable fighter of the two.

Livia Renata Souza – $8,300
I'll gladly grab Livia Renata Souza at only $8,300. Despite posting a goose egg in her last fight, she matches up very well with this week's opponent, Randa Markos. Markos needs to grapple to win fights, and Souza is a strong grappler as well as being the far better striker. No zero fantasy point night for her this week.
Gregory Rodrigues – $8,000
Next, let's add 'Robocop' Gregory Rodrigues to our UFC Vegas 41 DraftKings lineup. He scored a solid 76 points in his UFC debut, a victory over Dusko Todorovic, and I expect him to go 2-0 in the UFC after besting Jun Yong Park on Saturday. He's the bigger and longer man, plus the better striker, always a key indicator when picking a winner of a fight.
Alex Caceres – $7,000
Finally, I'll grab a big underdog in Alex Caceres for only $7,000. Despite being a big dog, I think 'Bruce Leeroy' has a real shot at beating Seung Woo Choi this weekend. He's won four straight fights, and five of six, and is the better striker of the two. Additionally, this would not be the first time Caceres took it to a favored opponent. Let's roll the dice on the crafty veteran.
Listen to this:
UFC Vegas 41 Betting Guide (Trippin' Tafon Nchukwi) | MMA Gambling Podcast (Ep.83)
Make sure to visit our odds page for up-to-the-minute lines from various books!