EDIT: So I messed up the OBJ pricing in the graphic, which threw all my subsequent calculations off. Long story short, there is salary left on the board. Here are some potential upgrades if you are looking to fill in the gaps. Sutton -> CeeDee Lamb ($6700), Cooks -> Calvin Ridley ($7000), Davis -> David Montgomery ($5800). Apologies for the confusion.
Crazy to think that we are already rounding the corner on the first quarter of the NFL season. We had some good success last week in The Flowchart headlined by Cole Beasley, Chase Claypool, and Hunter Renfrow from the Leverage column. We can also take some solace in the fact that each of our lineups should have had an extra 25 DKPts if Hollywood Brown simply catches a few of those long balls. That was an incredibly tough break, but that's how this beautiful game of football works sometimes. Now that we are three weeks in, I've put together some tracking charts at the end of this article to review the results of the players within The Flowchart. I'll explain those more later.
EXCLUSIVE SGPN FANTASY CONTENT
SGPN Fantasy Football Rankings
Week 4 Fantasy Football Injury Report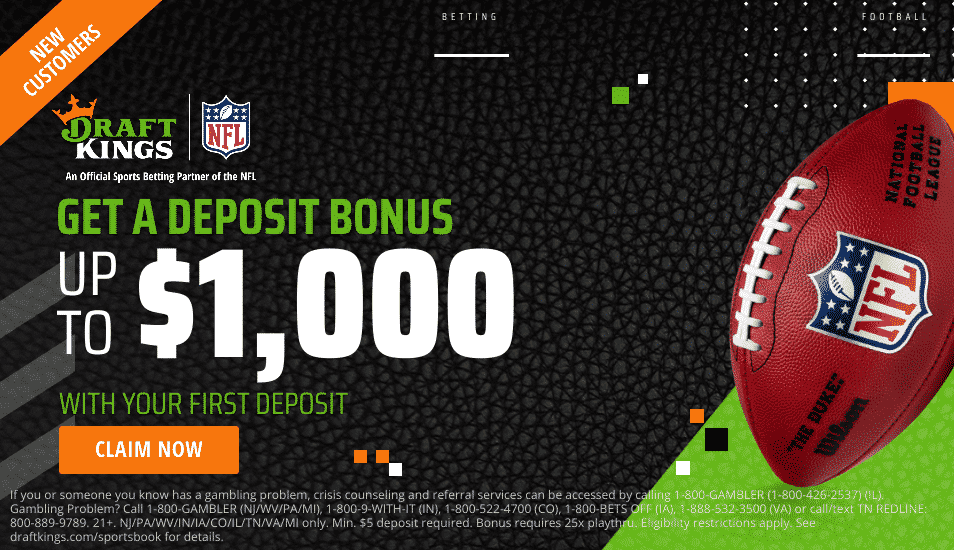 A couple of quick housekeeping items. If you missed the Introduction article I wrote about The Flowchart before Week 1, please give it a read and make sure your head is in the GPP mindset. Of course, this week we have A TON of injury news, the first real impactful slate of the season. I will ALWAYS ALWAYS ALWAYS post my thoughts/changes to The Flowchart on Twitter, so please follow me there to stay up to speed. Finally, I am now three weeks into my new project The Workload Report which you can read about in this thread, however, if you simply sign up for the free subscription, you will get an email notification every time The Flowchart goes live this season! Let's dive into the Week 4 slate.
Team Stack
The Cleveland Browns find themselves in a great game environment this week against the Minnesota Vikings. Of course, Cleveland is a tough team to attack because they have a lot of different options on their offense. People may see Baker Mayfield at the QB spot this week and immediately think that he doesn't have the required upside to stay on par with the some of the stud QBs on the slate. However, we are really getting into a part of the season where pricing is becoming more efficient, and the 4 main studs (Mahomes, Allen, Murray, Jackson) are all priced above $7500. Due to the salary relief we get with Baker, we are really only competing with Jalen Hurts and Dak Prescott teams, so I'll lean on the price discount and roster utilization discount from Mayfield.
Who to Pair with Baker?
Odell Beckham Jr. looked great in his return to play last week, and is popping as a really great value in Week 4 who should be rostered pretty modestly. I'm not spending too much time thinking about the Browns WR1 today. Figuring out the 2nd stack with Baker is where it gets tough. On one side we have Nick Chubb and Kareem Hunt, who don't project well on their own, but in the correct game script both have a large upside. If the Browns get behind, Hunt is a lock to rack up receptions. On the flip side, if Cleveland jumps out to an early lead, Chubb will keep pounding it into the Vikings' defense. I decided to go away from both this week, but if you decide to play them make sure to build along with those narratives.
That leaves us with the three-headed monster at Tight End. I am choosing to roll with David Njoku and Harrison Bryant as the two options in The Flowchart. I did have Austin Hooper in there for a second but decided against it. Not only do Njoku and Bryant have a higher ceiling, but salary relief at TE is important. There are a slew of thin TE plays under $3k that are going to be very popular this week. There's an overall lack of quality TEs on the slate so Will Dissly, Evan Engram, Cole Kmet, Dalton Schultz are popping well. Typically I like to fade chalk TEs and when the chalk is also a cheap TE it's pretty easy to do. Both Bryant and Njoku provide pivots off the chalk at this position and have similar outcomes to all those guys.
Bring It Back Stack
This is the most exciting part of The Flowchart for me this week. Dalvin Cook is a premier GPP play this week as a direct pivot off Derrick Henry. Of course, Cook has the Questionable tag coming into the weekend, but this will leave him severely under-rostered. If Cook gets the green light on Sunday morning, would anybody be surprised if he outscores Henry? At a 1/8th discount on roster utilization, I am all the way in.
Justin Jefferson has a ceiling outcome that has the ability to win GPPs. When you line him up against the Top 10-15 ceiling guys this week, he is the only one projected to be rostered below 10%. THE ONLY ONE! Give me all of that. Since we have decided to go with two absolute stud options here in the bring-back and they both provide amazing leverage this week, we can go a bit safer with the rest of our construction.
Low Rostered Leverage
If you go the Dalvin route, I really like loading up the secondary stack of DK Metcalf and Brandon Aiyuk. Lockett and Metcalf have pretty identical projections this week, and even though Lockett probably has a better scheme matchup, he does have a bit of an injury risk so I am leaning Metcalf. Aiyuk goes from a good to great GPP play if George Kittle gets ruled out on Sunday morning.
Antonio Gibson is a beautiful leverage play this week from the mid-tier RB bucket. Swift, Hubbard, and Montgomery are all in the same price range, but Gibson should be less rostered than all of them. I think he's got a great matchup this week against ATL, and his shin injury seems like a non-issue. Will have to keep our eye on this one come Sunday morning.
Amid all the mid-week injury news, it seems like Courtland Sutton is kind of the forgotten man. After losing Jerry Jeudy and KJ Hamler in back-to-back weeks, Sutton should have another large piece of the Denver target share. Almost no one is talking about him and he has a lot of potential. Zack Moss rounds out the leverage column, because he helps us get access to the high powered Bills offense by using the fourth projected rostered player on the team. The Bills could put up 40 points this week, and we just need Moss to be involved in a couple big plays to pay off the $5300 price tag.
Studs and Chalk Plays
Typically, we have a bit more salary left in this column, but there are still some good options sub-$7000 this week. DJ Moore should be one of the most popular plays this week, and for good reason. The guy seems to be open on every play and the Panthers are using him all over the field. The Colts need to get a win here, so the Jonathan Taylor play is a bit on talent against a bad run defense. Brandin Cooks and D'Andre Swift are two strong plays this week and both are a bet on opportunity floors.
Robert Woods is really interesting this week. His price tag is in an absolute free-fall, yet his projections remain strong. After a lot of people played him over Kupp last week I think he will come in much lower rostered than he is currently projecting. I know Kupp has been a stud this week, but the 35%+ target share feels a bit unsustainable in this high-powered Rams offense that has a lot of options. If Woods does well you also have leverage on all the Kupp lineups. Mike Davis is an ugly play and a tough name to click when you are hand-building lineups, but he is very cheap this week and is still the Falcons RB1 by a wide mile. If the Falcons can do anything to up their pace of play, Davis should benefit greatly.
That wraps it up for the Week 4 version of The Flowchart! I hope to see some of your lineups up at the top of the leaderboards.
Previous Flowchart Results
In the past, I have kept a tally of how the optimum flowchart lineup did every week. This can be a bit misleading because if it relies on big scores from guys in Column 4, there's a good chance that a majority of lineups didn't do that well that week. So, in the interest of transparency and accountability, I have started tracking how my player pool has compared to the field's most popular plays each week.
When we look at the charts below, we want to see the red "flowchart" bars skewed farther to the right than the blue "field" bars. This means that we are outperforming the field in our choices each week, and it's only a matter of time before we find the right combination to rise to the top of a contest.
First up, is QBs and TEs:
From a QB standpoint, we have been able to avoid all the duds at a better rate than the field, and even though we are doing better in the 3.5-4.0 value category, we have yet to hit on the 4.0+ bucket. That's a focus for me, because that helps The Flowchart start on the right foot. We are pretty much in line with the field at TE. We have picked more duds than the field, but you can see everything is skewed left which highlights how tricky of a position it is. If we spend less money at TE, we won't be affected as much by a skewed left outcome. That's typically my approach. Next up let's look at RBs and WRs.
It's safe to say that through three weeks, the RB results are exactly where I want to see them. We are outperforming the field with 20+ DKPt scores and 2.5+ Value plays. We are also beating the field on <10 DKPt scores and <1.5 Value plays. This is the approach I want to take at RB each week. When it pays off, it pays off big. When you look at WR, we will see a pretty similar outcome. We have been hitting at a slightly better clip on the high side and a higher clip on the low side. At the WR position, it's important to be more skewed right than other positions, because the right side has so much more upside. This will continue to be a focus point for me.
RELATED CONTENT