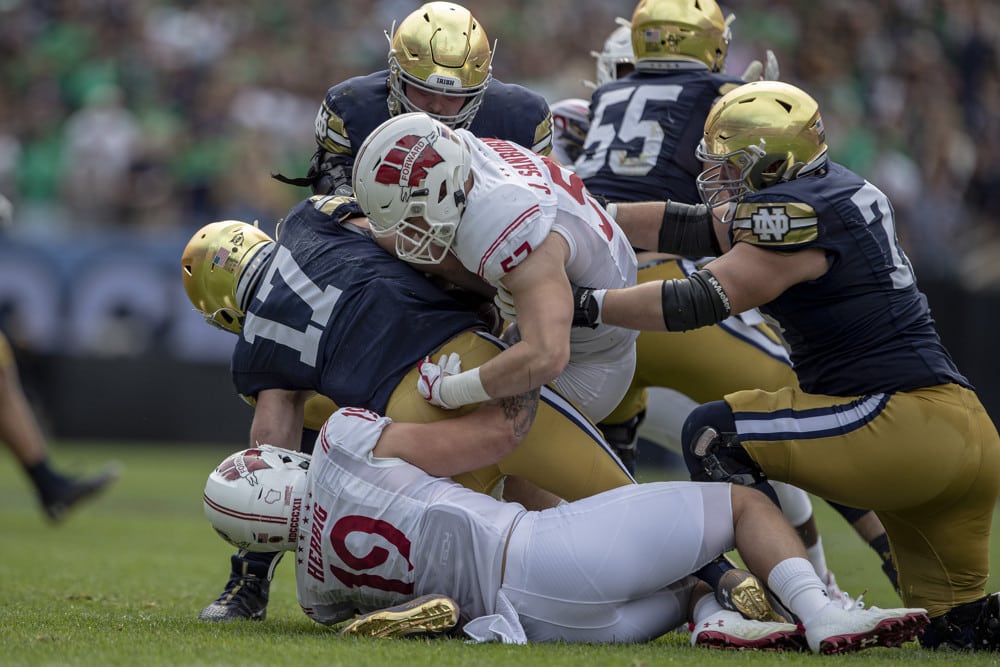 Last week we had a slate of games that didn't jump off the page as special but it provided plenty of unexpected results. With multiple top 15 teams losing, it makes this week all the more meaningful. Week 5 is jam-packed with top 25 matchups and several games that will have College Football Playoff implications. Let's dive into the major injuries in this week's games, and see which teams have an advantage on the injury front with our College Football Injury Report.
---
College Football Injury Report: Arkansas vs Georgia
Odds: Georgia – 17.5, O/U 49.5
Arkansas Offense
KJ Jefferson (QB), Treylon Burks (WR)
Arkansas has been a surprise team this year after many years of subpar football. A big reason for this surprise has been a Razorbacks offense that is averaging over 35 points per game and is dynamic. Leading this offense is QB KJ Jefferson, who is dangerous with his arm and legs, and WR Treylon Burks. Jefferson has six TDs in the air with only two INTs, and two TDs on the ground to go with over 1000 yards of total offense. Burks is leading the team in all receiving categories with 19 receptions, 373 yards, and two TDs.
Last week Arkansas fans held their breath as they watched both of their offensive stars leave the game in the second half of a big win. Fortunately, it seems like a case where the players are more hurt than injured. Head coach Sam Pittman said early in the week that both players are sore but expected to play this Saturday. Jefferson suffered a knee injury in the third quarter but was able to return to the game in the fourth quarter and seal the game with a first down run. Burks described his injury as minor but did not disclose any injury details. Both players are expected to play Saturday, and they will be needed against the Georgia defense allowing less than six points a game!
JT Daniels (QB) Georgia
Lat Injury, Initial Injury: 9/18/21
JT Daniels has found himself on Georgia's injury report quite frequently this season. The Georgia QB was dealing with an oblique, core muscle, injury in Week 1 which caused him to sit out the Week 2 game. The oblique issue seemed to resolve but then it appears Daniels injured a muscle in his back which has bothering him some the last couple of weeks. The Bulldogs QB reportedly has a lat, latissimus muscle, injury which is a rare injury for football players.
This is the same muscle Dak Prescott injured, and is more commonly seen amongst baseball pitchers. The lat is a large muscle that comes from your back and connects to the front of your shoulder. An injury to this muscle usually occurs when there is a sudden increase in stress put on the muscle. After sitting out Week 2 with his oblique injury, it's possible that JT Daniels injured his lat while trying to ramp up his throwing after taking a week off.
The lat is an important muscle in football because it can affects a QB's throwing velocity and power. This muscle allows force to transfer from the lower body to the upper body and plays a key role in a QBs throwing motion. Now Daniels was able to play last week, lighting up a horrid Vanderbilt team for 129 passing yards and two TDs. Head coach Kirby Smart is reportedly optimistic regarding JT's status for this week. I expect Daniels to play this week but it will be interesting to see if this injury limits him more against a better Arkansas defense. Daniels is clearly capable of hitting open receivers as shown last week but throwing more passes and putting them into tighter windows will cause more stress on this lat muscle.
Think you know who is going to win the Heisman? Check out the Heisman Trophy odds.
Tykee Smith (DB) Georgia
Foot Surgery, Initial Injury: Preseason
Tykee Smith is a new addition to this Georgia squad as he was a highly sought-after transfer who was a two-year starter at West Virginia. Not only was he a starter but he was given All-Big 12 honors and All American honors by some media outlets. He was also put on the preseason watch list for the Bronko Nagurski Award, given to the best defensive player in the country. Smith has yet to play a snap for his new team as he suffered a broken bone a few weeks before the season which required surgery.
The Georgia DB was finally able to return to practice this week and has a decent chance of playing this week, although in a limited role. Head coach Kirby Smart said that Smith is still on a snap count but he is working toward getting some game snaps this week. This Georgia secondary is thin this year due to players moving on to the NFL and the transfer portal this offseason. The Bulldogs are happy to have their top transfer back, even if it is just for a limited role this week.
---
College Football Injury Report: Cincinnati vs Notre Dame
Odds: Cincy – 1.5, O/U 50.5
Jack Coan (QB) Notre Dame
Ankle Sprain, Initial Injury: 9/25/21
The former Wisconsin QB was able to get some revenge against his old team last week, before they knocked him out of the game for it. Now Notre Dame QB Jack Coan suffered a left ankle sprain in the third quarter last week and was unable to return. Coan was visibly in pain and frustrated on the sidelines but it appears the injury should not keep him out very long. Head coach Brian Kelly announced earlier in the week that as long as Coan is healthy, he will be the starter for the Irish. This may be the case as the transfer QB has been practicing all week and is "ahead" of schedule injury wise according to Brian Kelly's initial thoughts.
With Coan dealing with an ankle sprain the biggest questions that arise are around his mobility in the pocket and his ankle stability when throwing. An ankle sprain will limit Coan's ability to move around in and escape the pocket to a degree. This is not good news for an already non-mobile QB who has been SACKED 19 TIMES already this year. The Irish QB will also have to trust his ankle enough to plant his L foot firmly during his throws. Should Coan struggle or suffer a setback, freshman QB Drew Pyne would step in. Pyne came in last week and completed 75% of his passes for 81 yards and a TD in his limited time. Pyne has also been taking some first team practice reps this week as his chances of seeing the field this week are higher than usual.

---
College Football Injury Report: Alabama vs Ole Miss
Odds: -14.5, O/U 79
Brian Robinson (RB) Alabama
Bruised Ribs, Initial Injury: 9/18/21
The Alabama Crimson Tide have received some positive news on the injury front this week. After missing last week's game with an injury, the lead Bama RB is on track to play this week. Brian Robinson was injured in Week 3 against Florida after suffering a hard hit to the ribs. Robinson has been diagnosed with bruised ribs, which can be a painful injury but being able to rest last week was key in his recovery.
This injury gets better with rest and can limit a player's catch radius as it discourages them for extending out for the ball. It seems his personal bye week did him well, as Robison has returned to practice this week and is expected to play Saturday. The Bama RB is a fifth-year senior who leads the team in rushing and is set to be the workhorse of this backfield. He will look to take advantage of an Ole Miss defense giving up over 130 rushing yards a game to some mediocre offenses.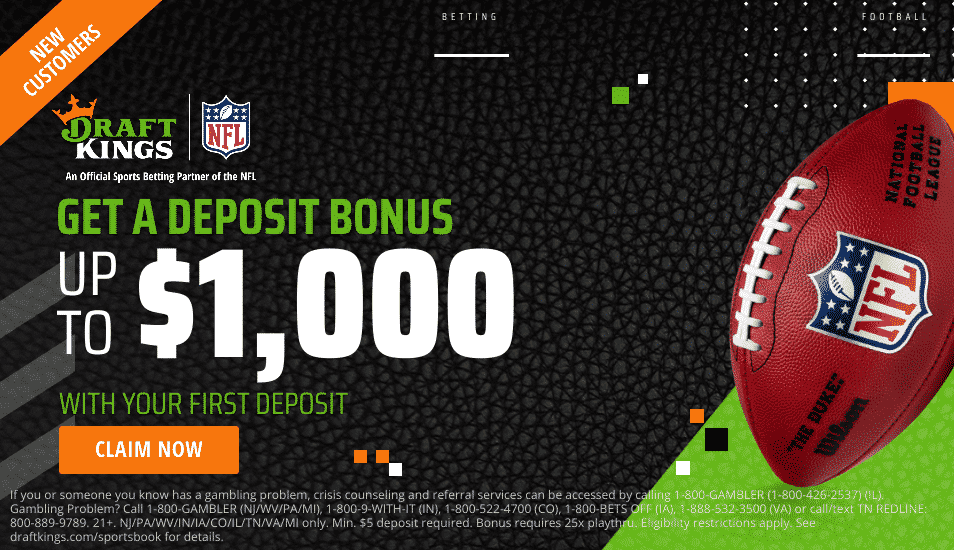 ---
College Football Injury Report: Baylor vs Oklahoma State
Odds: OK State – 3.5, O/U 47
Oklahoma State Defense
Brock Martin (DE), Trace Ford (DE), Tre Sterling (S)
Oklahoma State has gotten off to a great start this year, currently undefeated and coming off a top 25 win against Kansas State. A big part of the Cowboys' success has been their stout defense, allowing an average of less than 20 points per game. This Saturday will provide this defense its biggest test yet. A Baylor offense that is averaging almost 43 points a game and close to 500 total yards. The test was also made more difficult through the injuries to three key defensive starters. It is worth noting that Baylor's offensive numbers are likely a tad inflated as Baylor's first three opponents were far inferior.
Oklahoma State has lost two key members of their pass rush already this season. Defensive end Trace Ford tore his ACL in practice earlier this year and will be out for the season. Ford was a productive edge rusher, recording 4.5 sacks last year before tearing his ACL in his other leg last December. Terrible luck for that young man with two separate ACL tears less than a year apart. The Cowboys looked to replace some of Ford's production with senior DE Brock Martin. Martin was off to a great start, leading the team with 2.5 sacks already this year. Unfortunately, he hurt his shoulder last week and will be out for multiple weeks.
The final piece Oklahoma State will be missing Saturday is safety Tre Sterling. Sterling had played in the last 37 out of 38 OK State games and was a leading tackler for the team last year while recording four turnovers. The safety came down with an injury in Week 2 and just underwent season-ending wrist surgery. The Cowboys will look to slow down the high-powered Baylor offense Saturday without three of their top defenders.
---
Time to start stacking up our winnings like names on an injury report! Follow me on Twitter @SGPNFootballDoc for NFL and CFB injury analysis and breakdowns all season!
RELATED
College Football Fantasy Picks: DraftKings CFB Week 5 Targets & Values