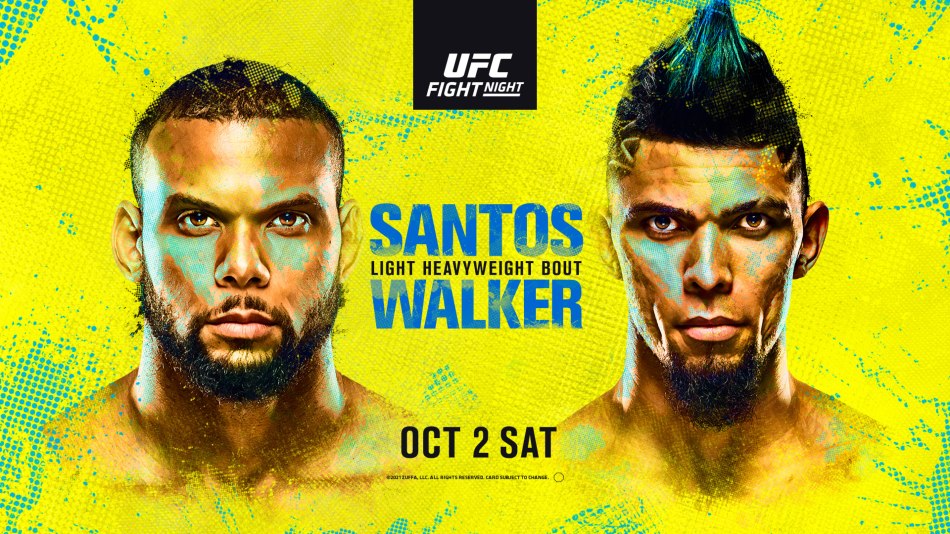 It's probably arrogant to start off each week's column bragging about how good I am at picking fights, but damn am I good. The hot streak survived through UFC 266, where I went 11-2. Now let's break down a sneaky-strong card this weekend with my UFC Vegas 38 predictions.
RELATED
The 10 Commandments of MMA Betting
8 UFC Stats That Will Win You Money
UFC Vegas 38 Predictions
All odds courtesy of PointsBet
Johnny Walker (+130) vs Thiago Santos
After going all chalk last weekend, I'm starting off with a dog right out of the gate this week. Is Johnny Walker a good fighter? Who knows. But this is light heavyweight, and you don't have to be good to win. What Walker is is a wild fighter with the ability to dictate the pace of the fight and a fighter with youth and length on his side. Let's get some plus money.
Kyle Daukaus (+128) vs Kevin Holland
Another dog?! I must have lost my damn mind. I'm going with Kyle Daukaus in this one based on his very clear path to victory – to take Kevin Holland down and submit him (eight of Daukaus's 10 pro wins have come via submission). So if you want even bigger money, take him via submission. But Holland is a far better striker than Daukaus, so he has to avoid getting tagged too much on the feet.
Niko Price (-170) vs Alex Oliveira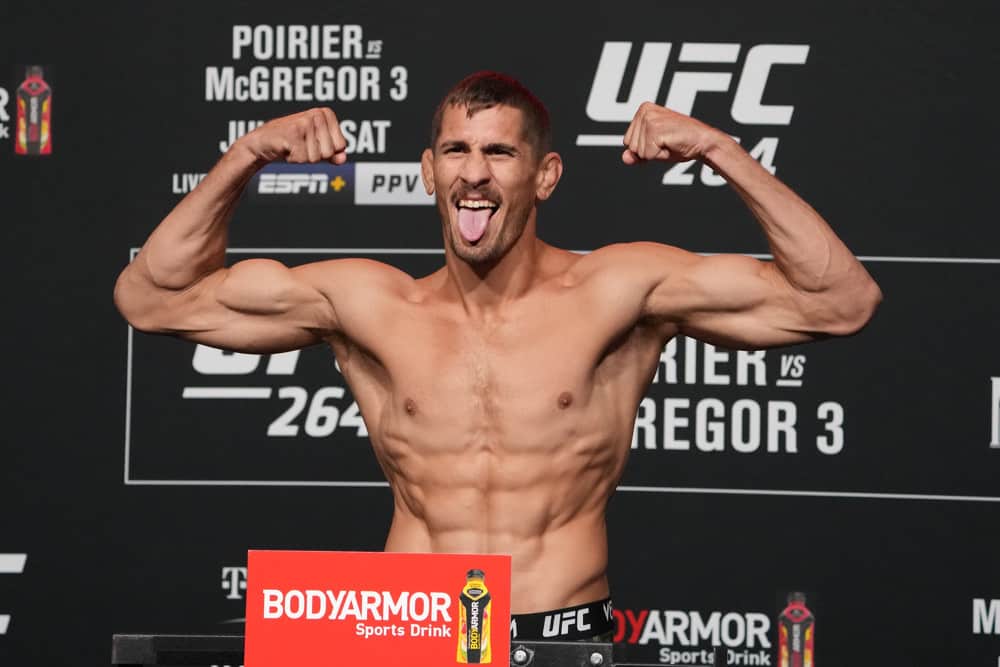 Niko Price has already fought the 'American' Cowboy, Donald Cerrone, and now he's on to the Brazilian one this weekend. Alex Oliveira will be moving up from lightweight for this fight, so Price should be bigger. Plus the Brazilian has a lot of wear on his tires and has been skidding as of late, so I'm going with Price.
Misha Cirkunov (+125) vs Krzysztof Jotko
Speaking of fighters changing weight classes, Misha Cirkunov will be making his first dip down to middleweight on Saturday. This is surprising because he was a pretty jacked light heavyweight. Assuming he doesn't look horrible on the scales on Friday, I like him to put the pressure on Krzysztof Jotko and perhaps finish him.
Aspen Ladd (-250) vs Macy Chiasson
Aspen Ladd is my 'lock' pick for this week, for what it's worth. While Macy Chiasson will have half a foot of reach on her, Ladd is superior in all aspects of the sport and is physically strong enough to erase the huge height and length advantage Chiasson has.
Alexander Hernandez (-550) vs Mike Breeden
Mike Breeden will be making his UFC debut here on short notice. While Alexander Hernandez has never been able to live up to his 'The Great' nickname, he will have more than Breeden can handle on Saturday. And will probably look great doing it.

Joe Solecki (-140) vs Jared Gordon
Joe Solecki is longer and younger and a very good wrestler, so I see him making it seven straight wins come Saturday after he outgrapples Jared 'Flash' Gordon.
Casey O'Neill (-225) vs Antonina Shevchenko
'King' Casey O'Neill has started off her MMA career a perfect 7-0. Let's make it 8-0 after she beats champ Valentina Shevchenko's big sister, Antonina, on Saturday. Grappling should carry the day for her.
Karol Rosa (-475) vs Bethe Correia
Karol Rosa should send one-time title challenger Bethe Correia off into the sunset with a big fat L on Saturday night. She's just a far better fighter, plus is 11 years younger to boot.
Devonte Smith (-160) vs Jamie Mullarkey
Devonte Smith has finished all 11 of his pro victims off (10 knockouts and one submission) and could make that 12 come Saturday, as he's a better and more active striker as well as having the grappling edge on Jamie Mullarkey.
Douglas Silva de Andrade (-250) vs Gaetanno Pirrello
I don't know why Douglas Silva de Andrade is such a huge favorite on the board currently, but it's probably due to Gateanno Pirrello looking bad in his UFC debut. Regardless, the veteran is my pick to win and keep his pattern of swapping losses and wins back and forth intact.
Shanna Young (+105) vs Stephanie Egger
This was a tough one to pick, hence the close line on the board currently. I'm counting on Shanna Young's relentless pace and activity to win a close one over Stephanie Egger.
Alejandro Perez (-240) vs Johnny Eduardo
The curtain jerker sees two fighters clash who you probably have forgotten are even in the UFC still. Alejandro Perez is the pick as he's a better striker and grappler and is 11 years younger than Johnny Eduardo, who made his pro debut in 1996!
Overall Record: 521-410
2021
Record: 212-152
Earnings:  -($2411.80)
Return on Investment:   -(6.6)%
UFC Vegas 38 Predictions Related Posts
UFC Vegas 38 Betting Guide (Amazingly Canadian) | MMA Gambling Podcast (Ep.77)
Make sure to visit our odds page for up-to-the-minute lines from various books!