Kudos for making the correct choice last week allowing you to benefit from this NFL Week 3 Survivor Pool breakdown.
Hopefully, you found last week's offering helpful in your selection. Three out of the four teams in the Week 2 article won their matches. Sadly, the New Orleans Saints were unable to find the same magic as their first game and ended up being the only team not to win. Even still, we press onward. Each week, this article will help you identify some of the best picks to help you live to play another week. Points spreads go a long way to provide context for potential good plays, so to that end, they will be included with each pick. Find these lines courtesy of our friends at Tallysight.
This week features many tight battles, so choosing a survivor pick becomes a touch more difficult. Even teams like Kansas City should have a battle on their hands with the Chargers in the wake of the Chiefs' loss to Baltimore. The only real slam dunk is the Cardinals against the Jaguars, but you may have already used them, or you are saving them for a rainy day. With that in mind, here are this week's suggestions.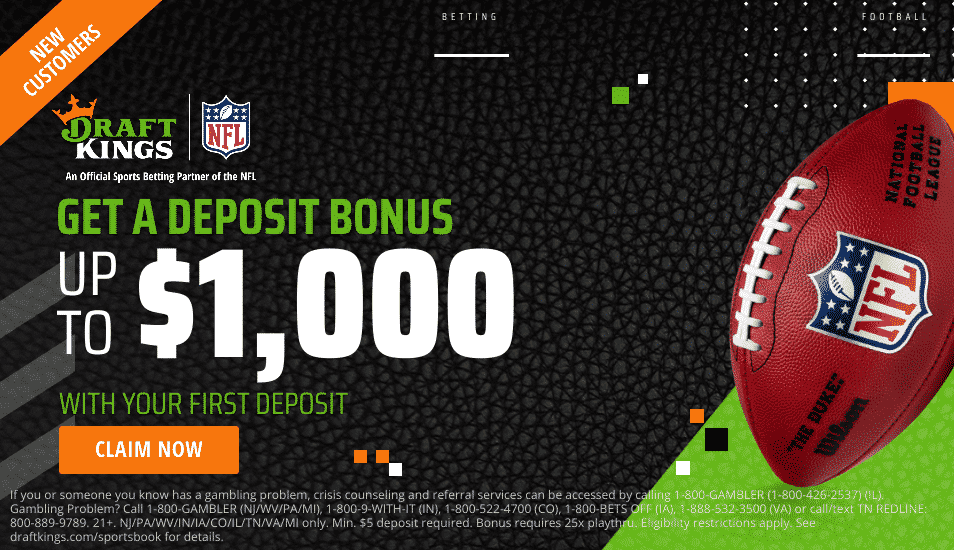 Week 3 NFL Survivor Pool Picks
New York Giants (-2.5 vs. Atlanta Falcons)
It may seem as if saving the New York Giants for a better week down the road may be the play here. The truth of the matter is, you may not get a better shot at a Giants win than this week. Both of these teams do not inspire much confidence to be fair. That said, at this point in the season, New York seems to have just a touch more going for them than their Week 3 opponents. Daniel Jones stepped up not only as the man taking the snaps but as the team's leading rusher. His gutsy performance almost won them the game last week against the Washington Football Team. Were it not for a poorly timed defensive offsides penalty on what would have been a missed field goal on the last play of the game, the Giants would be 1-1 instead of winless.
That's how you finish a drive! 🙌

📺: @nflnetwork & Giants App pic.twitter.com/PyxA06YUPo

— New York Giants (@Giants) September 17, 2021
The same can not be said for the Atlanta Falcons. Matt Ryan and his hapless Falcons are struggling on both sides of the ball to start the season. Atlanta is coming into this week's matchup on the heels of a blowout loss against the Buccaneers. In that game, Ryan threw three interceptions in the loss. It's clear that he misses Julio Jones as none of his other wideouts have registered a game with more than 63 yards receiving yet. What's more, their rushing attack has been found lacking. Lead back Mike Daivs doesn't even have 100 yards combined this season. Atlanta has yet to see a victory at all in 2021, even dropping all of their preseason games. As the final seconds tick off the clock in this game, the Giants will be the team leaving the field with their first win.
---
Baltimore Ravens (-8.5 @ Detroit Lions)
There is a swagger that comes with beating the defending conference champions on national television. The Baltimore Ravens are feeling that in spades this week after going toe to toe with the Kansas City Chiefs on Sunday night. Lamar Jackson managed to get his first career win against Patrick Mahomes in thrilling fashion. He and Marquis Brown ignited in a meaningful fashion connecting for 113 yards and a touchdown. Where he truly dominated though was through his ground game. Lamar led all rushers with 16 carries for 107 yards and two touchdowns. Baltimore has all the momentum in the world right now and it will be tough to be the next team in line to play them.
Check out a 360-degree look at some of the biggest plays from Sunday night!

We're back in action Sunday at 1 p.m. vs. Detroit on CBS! pic.twitter.com/KO4dihzg9D

— Baltimore Ravens (@Ravens) September 22, 2021
As luck would have it, that next team is the Detroit Lions. They enter the matchup fresh off of a primetime matchup of their own, only theirs did not end as favorably as their opponents. Instead, the Lions had the unsavory assignment of taking on a Green Bay team with a chip on their shoulder. For at least one half, they seemed up to the task. After halftime, Aaron Jones literally ran away with the game and so too did the Packers. This does not bode well for the Lions' defense this week as they will be facing the Ravens' triple option. Slowing down the run is the key to winning this game, and Detroit has yet to do that this season. If your last pick had you sweating and you are looking for a less stressful Week 3 NFL Survivor Pool pick, here it is.

---
Pittsburgh Steelers (-3.5 vs. Cincinnati Bengals)
One of the keys to surviving your pools on a weekly basis is recognizing the correct time to use a team. It may not seem as if taking the Pittsburgh Steelers the week after a tough loss to the Raiders is the right time, but this should be the absolute best time. In Week 1, the Steelers bested the Buffalo Bills much to everyone's surprise. The ragtag, blue-collar Steelers were not supposed to claim victory over a Super Bowl contending team. But they did. While they did let last week's game against Las Vegas slip away from them, they still hung tough with a Raiders team that took down the Baltimore Ravens in Week 1. That mental toughness will go a long way into moving above the .500 mark this week.
First time in the end zone for @ohthatsNajee22!

📺: CBS pic.twitter.com/W4wvAuZ6JW

— Pittsburgh Steelers (@steelers) September 19, 2021
They'll attempt to do this against a Cincinnati Bengals team that has endured their own two-week pendulum. They opened the season with back-to-back matchups against NFC North opponents. Opening weekend saw them facing and beating the Minnesota Vikings. Last week, they fell to the Chicago Bears. In all honesty, the results of those games should have been reversed, but instead, the Bengals won a game they weren't supposed to and lost against a team they could have won. It will be a tough ask for them to hit the road in a hostile division matchup against a team coming off back-to-back dogfights against tough opponents. This Week 3 NFL Survivor Pool play may not be for the faint of heart, but it should do the trick.
---
Las Vegas Raiders (-3.5 vs. Miami Dolphins)
Speaking of the team from Sin City. The Las Vegas Raiders are among only a handful of undefeated teams in the league entering their matchup. They will play host for the second time this season as the Miami Dolphins visit the desert. The silver and black ended the 2020 season with the rumblings of a quarterback controversy between Derek Carr and Marcus Mariota. Apparently, Carr wanted no such rumblings this season as he is off to a hot start. He's attempted 93 passes for an astounding 817 yards through the opening two games of the season. This has the Raiders humming along nicely and softens the blow of losing their star running back Josh Jacobs.
👌👌👌

SIXTY-ONE YARDS FOR THE @__RUGGS TUDDY!#LVvsPIT is live on CBS 📺 pic.twitter.com/XIWOHhbffY

— Las Vegas Raiders (@Raiders) September 19, 2021
The inverse is true on the other side of the ball in Miami. They really will miss their injured player as he is the leader of their team. Last week against the Bills, Tua Tua Tagovailoa suffered a rib injury and will not play against Las Vegas. In his place, Jacoby Brissett will take the snaps. He'll attempt to keep his team competitive. Although, that will be difficult considering his defense just allowed the Bills to score 35 points against them last week. Not to mention, the offense has only scored 17 points all season. Those all game in Week 1 against the Patriots. None of this bodes well for the Dolphins. They will not survive this matchup, but you will survive your Week 3 NFL Survivor Pool by making this pick.
---
More NFL Content
NFL Player Props Odds: Carolina Panthers vs. Houston Texans
NFL Week 3 Referee Betting Stats & Trends
Philadelphia Eagles Week 2 Recap | Diehard Eagles (Ep. 40)
Week 3 NFL Thursday Night Football DraftKings Picks: Panthers vs. Texans