If you're reading this, you've likely made the right first choice in your survivor pool and are ready for our NFL Week 2 Survivor Pool breakdown.
If you're reading this and are new to survivor pools, welcome to the deep end of the degen pool. Each week, this article will help you identify some of the best picks to help you live to play another week. Points spreads go a long way to provide context for potential good plays, so to that end, they will be included with each pick.
Stunning upsets set the tone for Week 1 of the NFL season. Most of the football community left the Texans for dead after an offseason of turmoil. They silenced the critics by putting together a solid performance to open their season. It was good enough to beat the Jacksonville Jaguars and their new franchise quarterback. Can Tyrod Taylor lead Houston to another unexpected win against the Browns this week? Find out the answer to that as well as a few other picks for your survivor pools this week.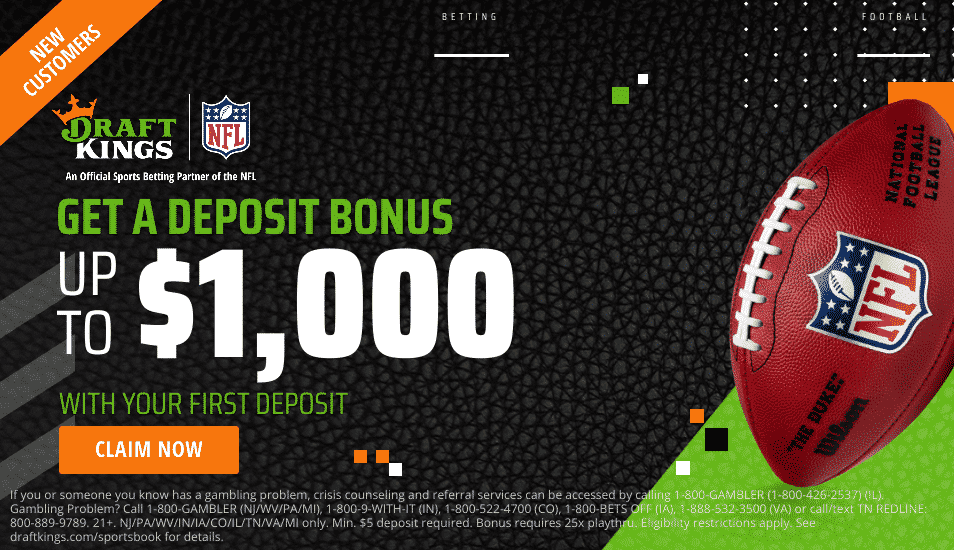 Week 2 NFL Survivor Pool Picks
Cleveland Browns (-12.5 vs Houston Texans)
Sure, the Texans shocked the football world last week by winning with Tyrod Taylor at quarterback. Even still, they still only beat the reigning worst team in the league. The Jags were heavily favored in that matchup, but, in the end, a new quarterback was not the answer to finding quick wins. This week though, the Houston magic will run out. They face a Cleveland Browns team that went toe to toe against the defending AFC Champions.
Chubb Train. @Browns score on their opening drive. #Browns

📺: #CLEvsKC on CBS
📱: NFL app pic.twitter.com/fBydru5STb

— NFL (@NFL) September 12, 2021
For three quarters it looked as if Nick Chubb and company could steal a win against the Chiefs. Unfortunately for the Browns, Patrick Mahomes did Patrick Mahomes things in the fourth quarter. The Kansas City signal-caller led two touchdown drives in the final frame to take the lead. His defense came through with an interception in the final two minutes to ice the game. Expect Cleveland to play angry and take all that aggression out on Houston making this a mouth-watering Week 2 NFL Survivor Pool pick.
---
Los Angeles Rams (-3.5 @ Indianapolis Colts)
Any doubts people had about what Matthew Stafford could do with the Rams offense can be put to rest. The long-time Lion's quarterback threw for over 300 yards and three touchdowns in his Los Angeles debut. More importantly, he guided his team to a convincing Week 1 win against the Bears. He managed to keep pace with his new NFC West counterparts who all won their opening week matchups. The Los Angeles defense also came through forcing two turnovers and sacking Andy Dalton three times.
MATTHEW STAFFORD HAS A CANNON pic.twitter.com/VqjKq16T4M

— PFF Fantasy Football (@PFF_Fantasy) September 13, 2021
Last week, Carson Wentz made his Indianapolis debut. Statistically speaking, it wasn't all that bad for the one time Eagles quarterback. When the day ended, he threw for 251 yards and two touchdowns. Although, that decent day did not end in the Colts' favor as the Seahawks came away with the win. A telling stat from the game could end up being the reason they will not win this game either. The two leading receivers for Wentz and the Colts in that game were their two running backs. Unless they can fix that this week in practice, their chances to win this game are thin. You can all but lock in this Week 2 NFL Survivor Pool pick.

---
Denver Broncos (-6.5 @ Jacksonville Jaguars)
Denver's conviction to name Teddy Bridgewater as their opening day quarterback was rewarded last week against the Giants. Bridgewater turned in a respectable day with 264 yards and 2 touchdowns and no interceptions. Melvin Gordon also pitched in, eclipsing 100 yards for the first time since Week 12 of the 2020 season. Defensively the Broncos secondary batted down five passes thrown by Daniel Jones. It's obviously too early to crown Denver AFC West champions, or even that they'll be a good team. That said, they should have enough in the tank to take the Jaguars to task this week.
What a debut for @teddyb_h2o. 👏 pic.twitter.com/ajPNujY59U

— Denver Broncos (@Broncos) September 13, 2021
It was a mixed bag for the first overall pick in his first game in Jacksonville. Trevor Lawrence impressed with 332 yards passing and 3 touchdowns. On the other hand, he showed his lack of professional experience by throwing three costly interceptions. For as much as Lawrence did right for the offense, the Jaguars defense was left lacking. They allowed the Texans to score 37 points and win the game. Scoring points is all fine and well, but if you can't keep the other team from scoring more, you won't win. Picking teams that face Jacksonville is not a bad idea until that gets fixed.
---
New Orleans Saints (-3.5 @ Carolina Panthers)
Both of these teams enter this contest with Week 1 victories. Of course, one of those teams beat the Jets in doing so. Carolina scored all but three of their 19 total points in the second quarter last week against New York and held on for the win. Christian McCaffery returned to form in his first outing since his injury last season. He carried the ball 21 times for 98 yards and snared 9 passes for 89 additional yards. Even still, the Panthers were not an offensive juggernaut and still barely beat one of the bottom-tiered teams in the league. They are not that lucky this week. Carolina faces a New Orleans team riding the high of a big win.
Jameis Winston escapes the pressure and scores the TD 😤

(via @NFLBrasil)pic.twitter.com/hzdpJ50gmf

— Bleacher Report (@BleacherReport) September 12, 2021
One of the biggest questions of the offseason for the Saints was whether Jameis Winston or Taysom Hill would start at quarterback. New Orleans went with Winston. He rewarded his team with a five-touchdown performance against the Green Bay Packers. Granted, he only amassed 148 yards in the process. Of course, that was in large part thanks to a stifling defensive effort that held the high-powered Packers offense to a mere 3 points. They also throttled Aaron Rodgers while causing him to throw two interceptions. If they can do this to Rodgers, they can do that and more to Darnold. The Saints are rolling early and will continue to do so this week.
---
More NFL Content
NFL Week 2 Player Prop Picks | NFL Propcast (Ep. 8)
San Francisco 49ers At Philadelphia Eagles Predictions | Diehard Eagles (Ep. 39)
NFL Picks + Eagles Bucs & Raiders All Try To Build On Week One | Three Dog Thursday (Ep. 77)
Week 2 NFL Flowchart – DraftKings DFS
DraftKings Price Changes and Values: NFL Week 2