New Orleans Saints – Best Bets 2021
2020 New Orleans Saints Review
If you ask any New Orleans Saints fan, I guarantee you they will tell you the 2020 season was very much a failure in their eyes. They knew it would be one more ride with future Hall of Famer Drew Brees under center. Although they finished 12-4 and took the second seed in the NFC Playoffs, it is obvious that the goal was a Super Bowl or bust for New Orleans.
The Saints had a killer roster with a solid defense and a potent offense. They took care of the Bears in the first round of the playoffs before meeting the future champions in Tampa Bay and falling 30-20 in the second round. They enter the 2021 season with a decent-looking team this year, and there's no reason to panic just yet for New Orleans fans.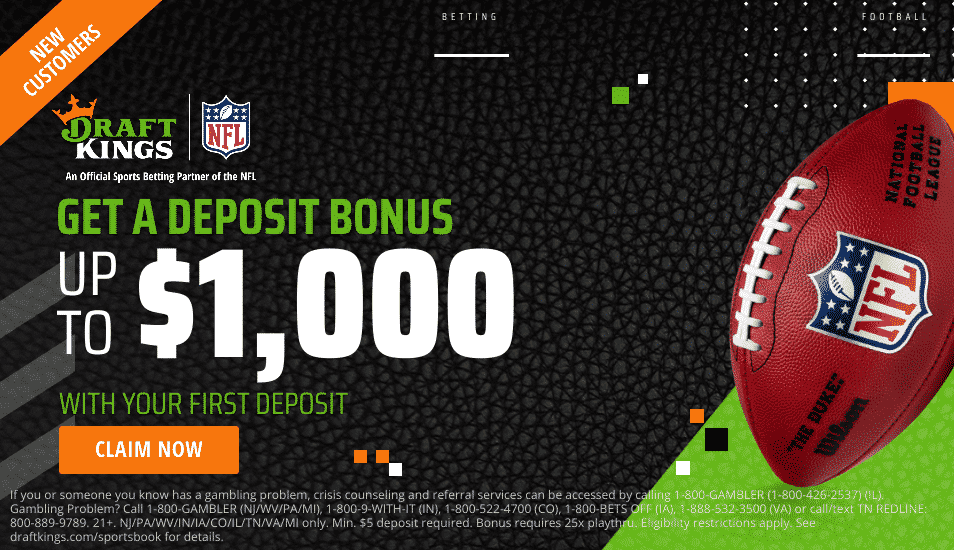 What's New for 2021/22
Let's start with the obvious, and that is that New Orleans will have a new quarterback in charge of the offense. Former Tampa Bay gunslinger Jameis Winston has been named the starting quarterback for the Saints. That is, at least for the meantime. Winston has a history of being an interception machine, so it will be interesting to see how much leniency Winston has.
Even if there won't be an improved Jameis 2.0, there's some room to breathe. New Orleans still has Taysom Hill who we will almost certainly see at some point during the season in some capacity. The team had a 3-1 record with Hill starting at quarterback last year, so it's known that he can take the reins if, or when Jameis ultimately begins his interception parade.
The Saints will be thankful to feature a strong defense this year as their offense will be missing a key piece until at least week 6. Michael Thomas has been placed on the PUP list as he recovers from surgery in June. There is a lack of depth in the offensive line and receivers which could be concerning if the injury bug happens to pop its head up in New Orleans.
Strength of Schedule
This transition year for the Saints shouldn't be too rough on them. They will benefit from an easier schedule as they have the 11th easiest strength of schedule. Their opponents had a combined record of 131-140-1 last season or a winning percentage of 48.3%. Tampa Bay should be their only real competition in the division also which is a plus.
New Orleans has six home non-division games in the Packers, Giants, Eagles, Bills, Cowboys, and Dolphins. On the flip side, they have five road non-division games. They draw the Patriots early which is the best time for this matchup. They also draw the Redskins, Seahawks, Titans, and Jets on the road which won't be the easiest of road games.
Season Odds
Super Bowl +3000
NFC  +1600
NFC South  +350
To Make Playoffs  +110
Win Total O/U  9
Playing this season-long prop bet almost makes you feel guilty for taking easy money. I believe there's no way New Orleans misses the playoffs this year. That being said, I was shocked when I saw that it is plus money for them to make the playoffs. The Saints will have a solid defense which should keep them in most of the games they play this year.
Mix that with one of the easier schedules in the NFL and it should make the post-Brees transition pretty smooth. They have two quarterbacks who have proven before that they can win. New Orleans also has a decent receiver group that will only get better once Thomas returns also. Getting +110 for the Saints to make the playoffs feels too easy, and I recommend everyone get down on this number.
Best Bet: Saints to make the Playoffs (+110)

New Orleans Saints Player Prop Bets
Jameis Winston Regular Season Passing TDs – O/U 24.5
This play is a little chalky, but it's worth it. Regardless of whether Winston throws interceptions or not, it's proven he can throw touchdown passes also. This is evident by his historic 33/30 TD/INT ratio in 2019. This play becomes even sweeter if Jameis has cleaned up some of the interceptions from his game as well.
Pick: Jameis Winston Over 24.5 Regular Season Passing TDs (-125)
—
Sean Payton to win Coach Of The Year
The path to Sean Payton winning this award won't be the hardest. He has two quarterbacks who understand the game and can play well. Mix this with an easy schedule and you have a recipe for success. Payton won this award his first year in New Orleans in 2006 with a 10-6 record and a second round exit from the playoffs and he could very well do the same this year.
Pick: Sean Payton To Win Coach Of The Year (+1800)
---
Fantasy
There are quite a few hidden gems in fantasy from New Orleans. Jameis Winston's ADP is 154 which is QB22. A late-round flier on Jameis could be the winning move, especially in a best-ball format. Alvin Kamara has an ADP of 4 which is too early for me. Kamara's stock could take a hit if the Saints lose some offensive linemen due to the lack of depth on the line.
Looking at the receiver group, there's value here. Michael Thomas's ADP is 73, and I'm not sure how to feel about him this year with him missing games and also with a new quarterback. Until his return, Marquez Callaway (122 ADP), Tre'Quan Smith (224 ADP), and Deonte Harris (346 ADP) will be the receivers for Jameis.
I personally would target Tre'Quan Smith out of this group and grab Callaway in the later rounds if he is still available. Deonte Harris is the forgotten man here of the group. He will see his share of targets until Thomas returns. Also, Harris is the punt returner so there will still be some small value on him even once Thomas returns and cuts into his offensive reps.
Draft: Tre'Quan Smith, Jameis Winston, Deonte Harris
Fade: Alvin Kamara, Michael Thomas
---
Be sure to check out our entire library of each 2021 NFL team season previews here!