College Football is back which of course means CFB DFS returns for Week Zero. We'll bring you our College Football Fantasy Picks for DraftKings DFS contests every single week. For each position, I will highlight my favorite expensive option, my favorite middle-of-road option, and my favorite bargain bin player.
It's a small slate with just three games: Nebraska at Illinois, UConn at Fresno, and Hawaii at UCLA. Hop on in and buckle up for the coming season as we'll bring you a weekly column and a weekly podcast where we'll go more in-depth.
For the coming weekend, the higher game totals are the UConn/Fresno (O/U 62.5) and Haw/UCLA (O/U 68.5) matchups rather than the Neb/Illinois (O/U 55) game. Specifically, the Fresno and UCLA offenses are expected to have big days.
Let's get to the picks!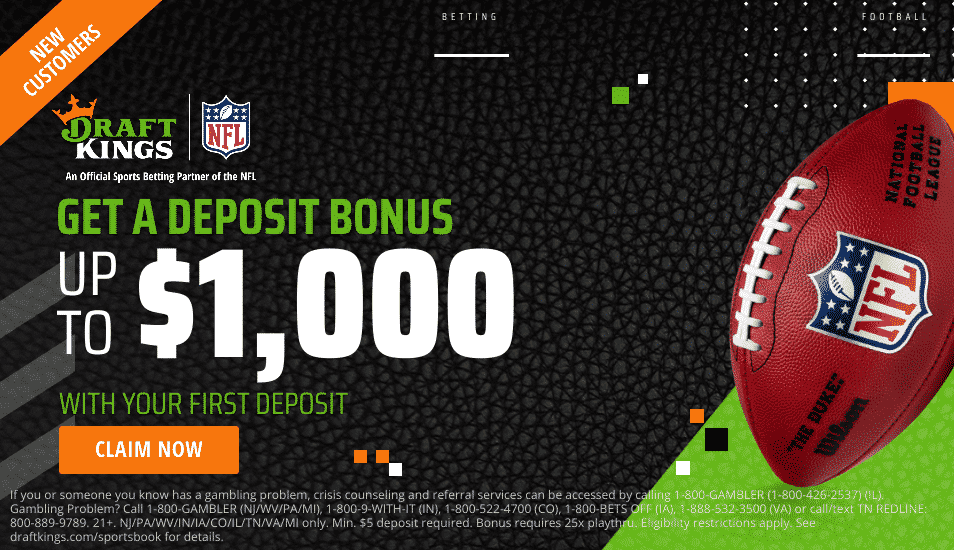 College Football Fantasy Picks: Quarterback
Most CFB DFS players will be deciding between Dorian Thompson-Robinson and Jake Haener as their most expensive player in the Week Zero slate. I like Haener a lot, after all, last year he led a Fresno offense that averaged the fifth-most passing yards per game in the nation and they have a juicy home matchup vs. UConn. However, I'm leaning towards DTR and the dual-threat ability that he brings to the table. Plus, he's $1.2K cheaper than Haener.
I expect big things from the UCLA offense and that will start Saturday vs a Hawaii team that gave up 52 points the last time they played a PAC 12 opponent. Additionally, DTR has the ability to put up monster games. Against Colorado last year he eclipsed 300 yards passing and 100 yards rushing and vs USC, the Bruin QB totaled over 400 all-purpose yards with 4 TDs. His Heisman campaign will start this weekend with a big game vs Hawaii.
Staying in the same game, Cordiero had a very solid sophomore campaign a year ago. The Honolulu native threw for over 2,000 yards with 14 TDs to 6 INTs. Much like DTR, he's also a dual-threat option who ran for over 50 yards per game with 7 rushing TDs on the season.
He's cheaper than Haener and DTR because the matchup isn't as favorable. UCLA returns almost everyone on a D that led the PAC 12 in Sacks and INTs last year. Cordiero's rushing abilities provide a safe floor and this game may be a shoutout with Hawaii playing from behind, so he's a safe bet for production.
With only three games on the slate, Martinez is forced into this section. The QB's on UConn and Illinois aren't playable, so if you are looking to save some coin, Martinez is your man.
The Illini D gave up over 35 points per game a year ago and the Nebraska QB has had some nice performances against Illinois in the past. In 2019, Martinez threw for over 300 yards and 3 TDs while also rushing for over 100.
Much like the other QB's noted here, Martinez is a dual-threat QB who should have an excellent game Saturday. He's basically the whole Cornhusker offense and he's priced at a bargain.
---

College Football Fantasy Picks: Running Back
So here's the great thing about Ronnie Rivers — not only did he average over 100 rushing yards and a rushing TD per game last year but he also brought in over five receptions per contest. Against Nevada, he pulled in nine catches alone. Check the highlights to see for yourself.
You're going to want a lot of pieces of this Fresno offense and that starts with Rivers for me. UConn hasn't played since 2019 and their D allowed over 40 points per game that year. With Rivers being able to accumulate fantasy points in both the running and passing game, he's a lock to roster.
The last time we saw Brittain Brown he was filling in for Demetric Felton in last year's season finale vs. Stanford where the Duke-transfer ran for over 200 yards. UCLA has all five offensive linemen returning and I love the matchup vs. a Hawaii DL that has a lot of moving pieces coming into the season. I'm a little concerned this might be a time-split with Michigan-transfer Zach Charbonnet, but Brown is at least 1A and he's at an attractive price point in an advantageous matchup.
While I don't recommend rostering many Huskies this weekend, the senior RB Kevin Mensah is an exception. First off, he's rushed for back-to-back 1,000-yard seasons on poor teams with lousy QB play. Plus, he has 19 career TDs to his name. He's also had success against top-notch teams in the past. In 2019, Mensah ran for over 100 yards vs the likes of Cincy and UCF. Mensah is basically matchup proof and it doesn't matter what the rest of the offense does or doesn't do.
Furthermore, Fresno's rushing defense finished 106th in the country a year ago, allowing 212 rushing yards per game. UConn will focus on running the football which will keep the dangerous Fresno offense on the sideline and shorten the game. At $4.2K Mensah is a steal.
College Football Fantasy Picks: WR/TE
You may not have heard of Jalen Cropper yet but he's arguably one of the best wide receivers in the nation. He really emerged in the 2nd half of last season as his rapport with Haener grew and as the Fresno offense settled into a new system.
In the first three games, Cropper totaled eight catches for 77 yards and 1 TD. In the last three games, he accumulated 29 receptions for 443 yards and four TDs. Expect that momentum to roll over to this year.
Toure comes in via the transfer portal from Montana where he was an FCS All-American in 2019. According to reports, he's already established himself as a leader within the WR position group. He's expected to play the slot which is a featured spot in a Scott Frost offense.
There's been a lot of roster turnover at this position, but it sounds like Samori Toure is the WR to roster even if Oliver Martin (5.2K) is more expensive. We've talked about Martinez's success against the Illini D in previous seasons so expect the Nebraska passing attack to be productive. It makes sense to roll the dice on the Toure especially at just $4.9K.
Josh Kelly – Fresno St – $4,400
Here we have the 2nd starting wide receiver according to the depth chart Fresno just released. Kelly appears to have beaten out Zane Pope ($6.7K) while Keric Wheatfall ($5.5K) and Washington-transfer Ty Jones ($3.9K) will split time at the third wideout spot. If this rings true and we can get the second option on this dangerous Fresno passing attack, then Kelly is an absolute steal at $4.4K.
---
College Football Previews for the 2021 Season