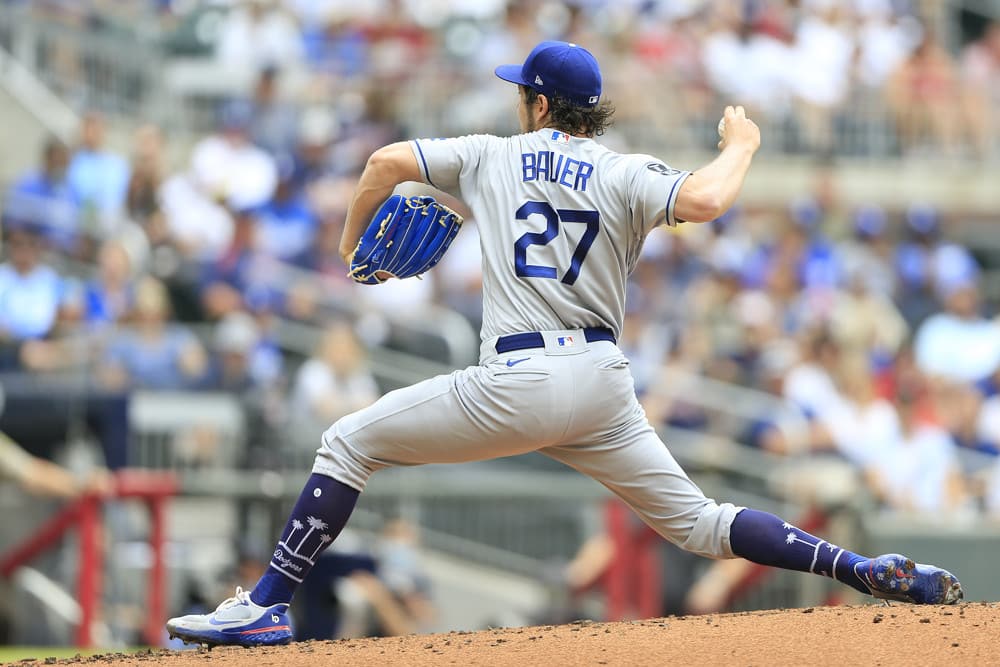 Daily Picks: MLB Player Props
I am coming off a 3-0 week on my MLB player props from last week. It has been a rough few weeks as far as player props but hope I can turn it around in the summer months of the baseball season. There are three more MLB player props I like for today's action so let me dive right into it!

The strikeout numbers are down over the last three starts for Bauer, but tonight is where I believe he will turn it around. Bauer goes up against the Texas Rangers tonight. The Rangers have the sixth most team strikeouts in the league this season. In fact, last night against Clayton Kershaw and the bullpen the Rangers struck out 12 times. The Rangers offense is struggling and Bauer should take advantage of that tonight. A lot of times there are not statistical backups for a play but I am a firm believer in spots where it is a get-right spot for pitchers.
[pickup_prop id="7135″]
Velasquez takes the mound tonight for the Phillies against the Yankees in the two-game weekend series. Velasquez has not recorded more than five strikeouts in his last four outings. Furthermore, he has only pitched five or more innings just once in his last four starts. The Yankees bats seem to be doing better on the road this season. They are coming off a series against the Minnesota Twins where they scored 22 runs. In addition, over the last seven days against right-handed pitching, the Yankees have the third least amount of strikeouts. This makes this a good-looking MLB player prop.

Torres seems to be finding his groove in the month of June. He has a batting average of .387 with 12 hits so far. Furthermore, Torres has scored at least one run in four out of his last five games. Torres is a key part of the Yankees offense needing to turn things around because of how bad their batting has been. I expect Torres to continue his hot start to the month of June and propel the offense in Philadelphia.
MLB Player Props Related:
Want some more action for today? Here are our picks for tonight's huge UFC 263 PPV