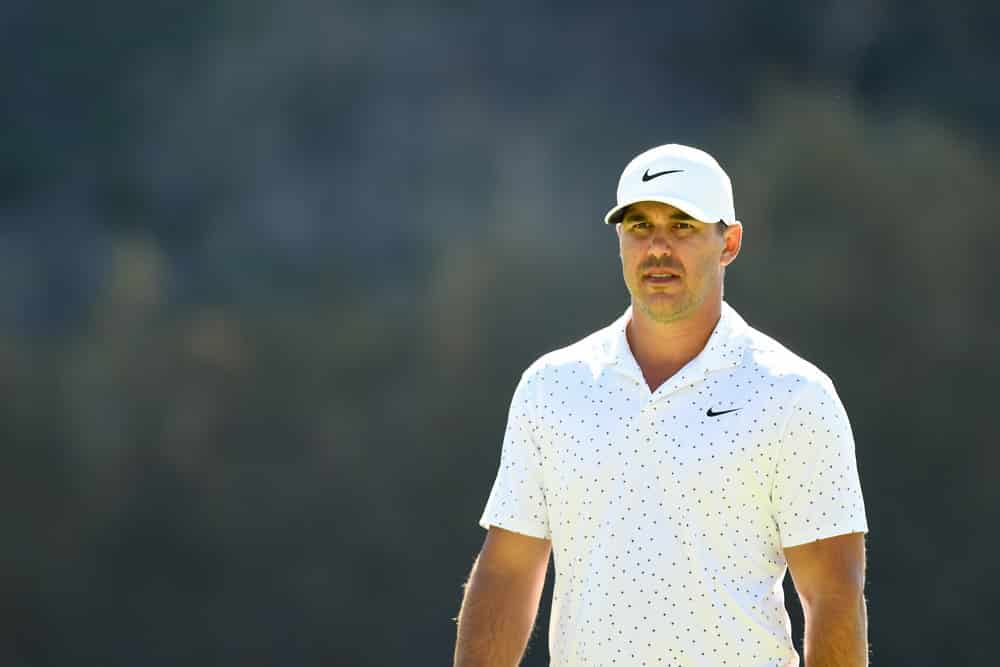 The golf world is one week away from yet another major. But first, the PGA Tour heads down south for the Palmetto Championship at Congaree   As always, here is your early deep-dive on the Memorial and a preview for how to bet.

Palmetto Championship at Congaree Preview – The Field
The fields are typically weak one week before a major. The Palmetto Championship is no exception.
Highlighting the field is World #1 Golfer Dustin Johnson. Dustin Johnson is currently in a slump. He doesn't have a Top 10 since the Genesis Invitational and missed the cut at both the Masters and the PGA Championship. The troubles for Dustin Johnson appear to be his irons and short game. He'll need to tighten those up this week if he wants to play well at Torrey Pines at the U.S. Open.
Another notable in the field is Brooks Koepka. Koepka typically plays the tournament immediately before a major to tighten up his game. While he doesn't usually win those times, he does make a weekend charge to start building momentum for the next week. He'll look to do just that on the eve of the U.S. Open.
Other notables in the field include Harris English, Matthew Fitzpatrick, Tommy Fleetwood, Tyrrell Hatton, Charley Hoffman, and Sungjae Im.
For the full field, click here.
Palmetto Championship at Congaree Preview – The Golf Course
This week was supposed to be the return of the RBC Canadian Open. However, ongoing COVID restrictions in Canada forced the tournament to be postponed for the second year in a row. That tournament was going to be played at St. George's Golf and Country Club, a wonderful Devereux Emmet design that was recently restored by Gil Hanse. Here's hoping a return of both the RBC Canadian Open to St. George's Golf and Country Club in 2022.
In its place, the PGA Tour created the Palmetto Championship at Congaree Golf Club. The golf course lays 30 minutes north of Savannah, GA in the heart of the low country in South Carolina. In 2014, Tom Fazio began to convert a former plantation homestead into a sweeping, wide-open 18 hole track. Fazio and his associates laid out the routing on the open land before moving significant amounts of dirt and land to fit his vision into the property: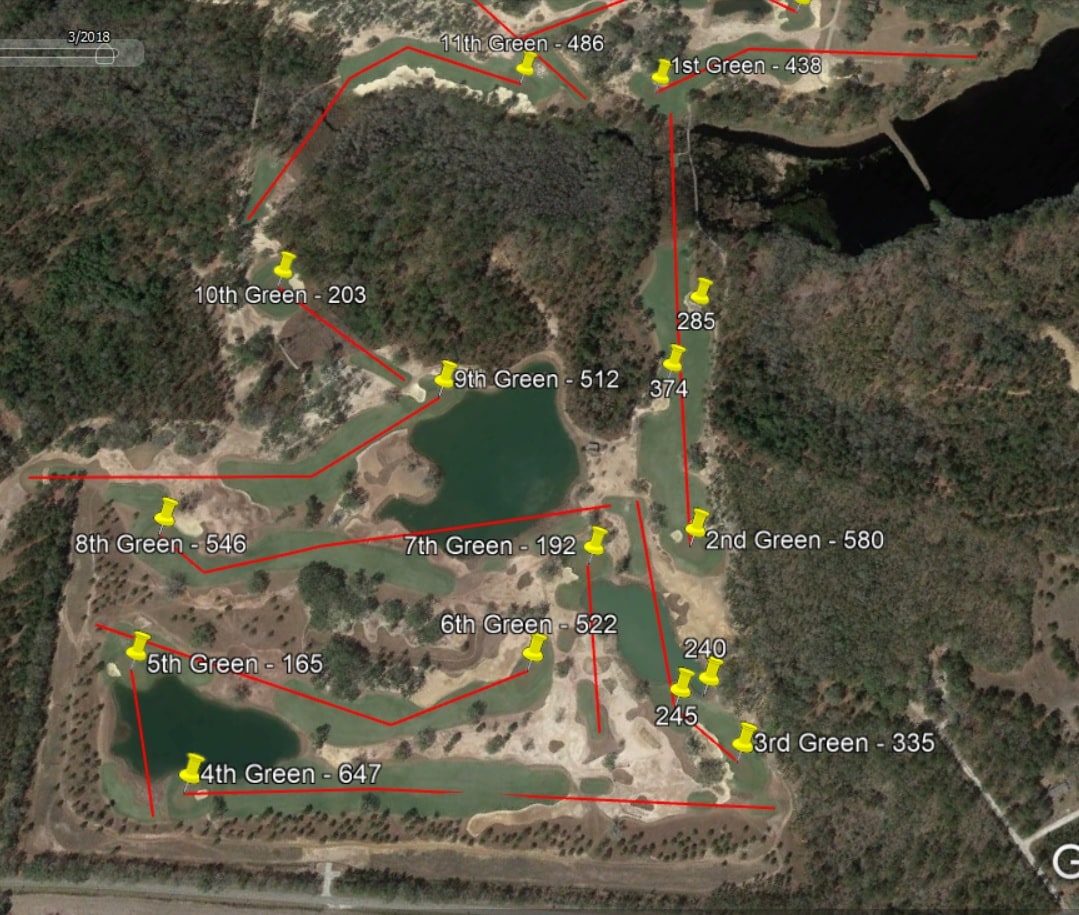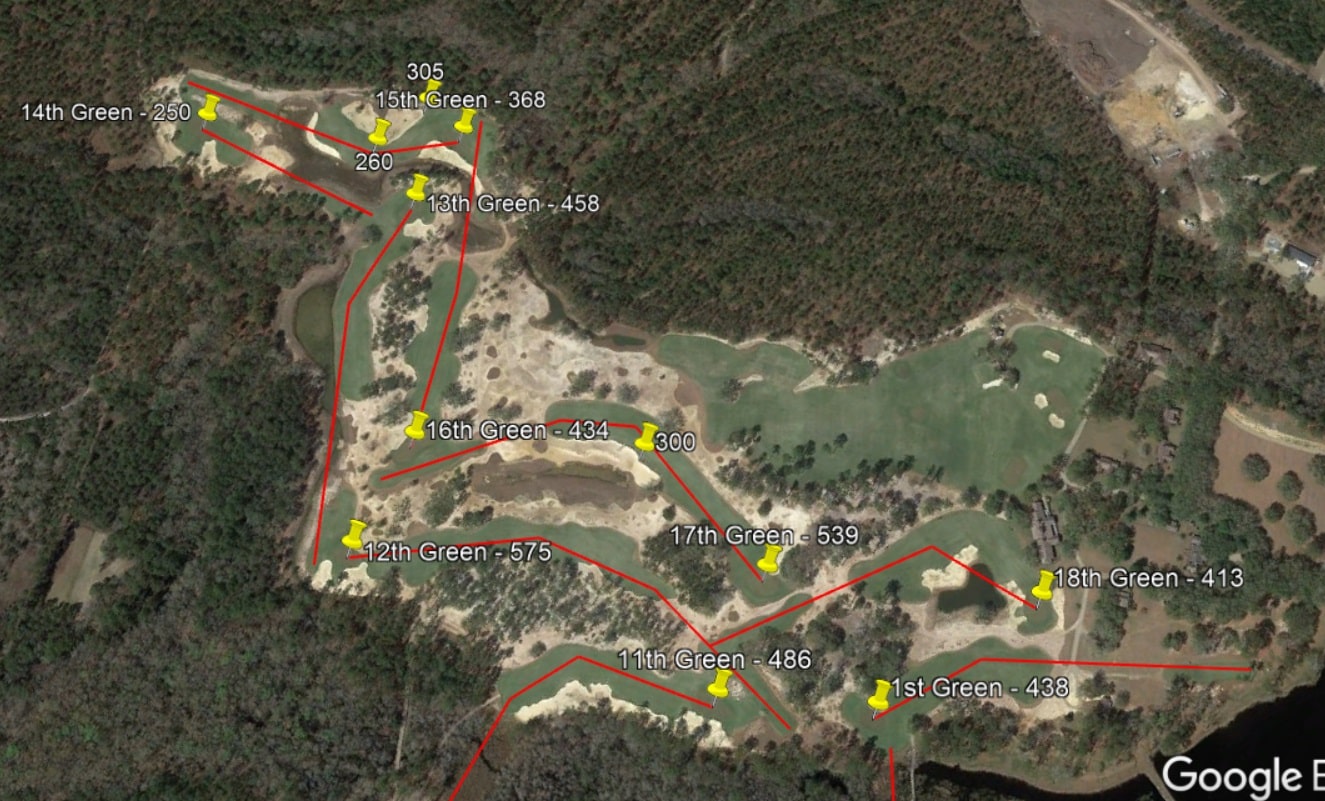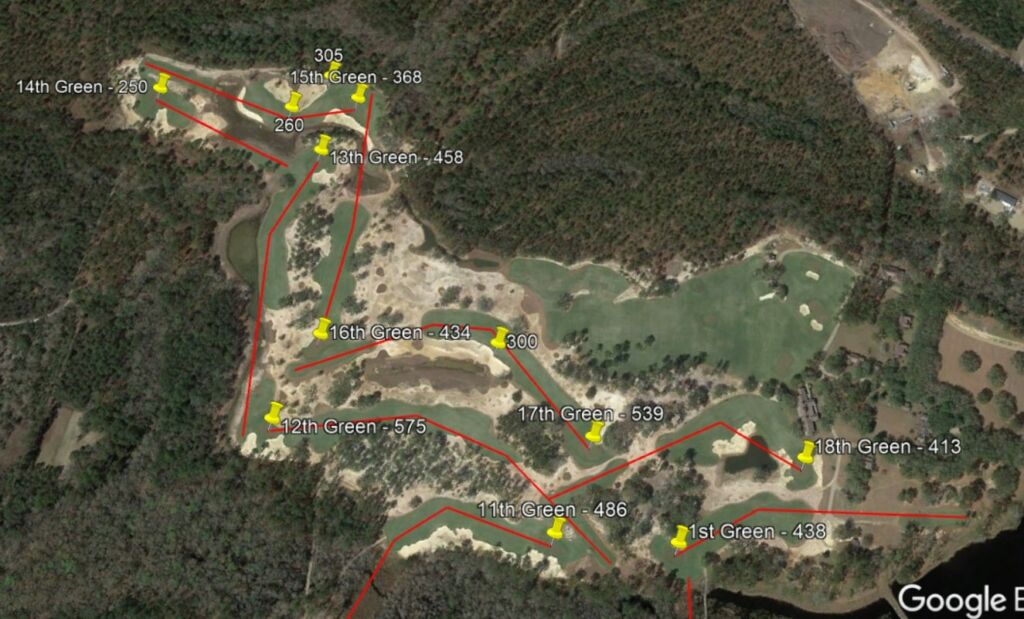 Congaree at its maximum can play up to 7,700 yards. It features wall-to-wall Bermuda grass fairways and greens. But while the golf course has measured scorecard yardages, there are no actual tee boxes. Players are free to tee it up wherever they like. There's also no sloping rating for handicap purposes. Players of any walk of life have tons of freedom to play Congaree however they want.
Tom Fazio famously transformed a desert wasteland outside Las Vegas into a lush golf paradise in Shadow Creek in the 1980s. He did something similar here. The entire property was primarily fishing land that was inhospitable for golf. Tom Fazio spared no expense to build all the hills, ridges, and waste areas that were not there before he started the project. No one would confuse Tom Fazio as a minimalist. And Congaree Golf Club is certainly not a minimalist design.
But unlike Shadow Creek, he does a better job fooling a player into thinking the terrain is natural. Congaree looks very similar to other low country Carolina golf courses in the area. It has a very similar feel to Pinehurst, a place where Fazio restored its No. 4 course in 1999. Royal Melbourne and similar Australian sandbelt golf courses are suitable comparisons as well.
Off the tee, players see very wide corridors to operate. While there are some inconveniently placed live oaks with overhanging branches, a player can often step up to the tee with lots of confidence. But just because one is in the fairway doesn't mean it's fun and games. Players will face many uneven lies at Congaree because Tom Fazio molded sweeping ridges and hills in it. That's a feature both Congaree, Pinehurst, and Royal Melbourne share.
There's also no rough anywhere on the golf course. The transition from short grass to a sandy waste area is seamless. And that's where things can get dicey at Congaree. Like at Pinehurst and Royal Melbourne, a player might send their drive into a waste area and be completely fine. They'll draw a good lie with an unobstructed view of the green. Or they could get extremely unlucky and find themselves with either a terrible lie or stymied behind a waste area plant. Some of these waste areas are also well below the fairway surface. Hitting out of them is a tricky proposition.
The golf course also plays best when it is firm and fast. Under these conditions, balls can run for days and find themselves in a waste area even if one hits a straight drive. The bunkers also feature sharp edges to make it quite easy for balls to roll into them. And both the greens and green surrounds are very similar to that of Royal Melbourne and Pinehurst. All three golf courses feature tight lies around the green and collection areas to gobble off errant approach shots. There also can be some tricky pin positions because the greens have good undulations and shelving to it.
Congaree Golf Club stays true to itself at all times. That's why the golf course doesn't overseed with softer ryegrasses and poa trivialis in the winter because it makes the golf course play not as intentioned. There are a few head-scratching designed holes at Congaree. But overall, this is one of Tom Fazio's strongest offerings.
Chris Mavros and his blog, Golfadelphia, wrote up a very detailed and well-written post about Congaree. He broke down the golf course hole-by-hole as well as provided pictures of the track. It's a long post but highly recommended reading material to prepare oneself for the tournament.
The golf course also has deep philanthropic roots. This will be made known to the viewers several times a day. But the video below does a very nice job highlighting the good Congaree Foundation does for youth golf. It also shows more videos of the layout of the golf course.
Palmetto Championship at Congaree Preview – Betting Strategies
Like every PGA tournament at a new golf course, no historical data exists for it. Congaree has never hosted a competitive tournament of any kind. This is as green as a golf course that bettors will try and handicap this week. It's tough to find other events that will preview how the Palmetto Championship at Congaree will be.
There are clues from the descriptions above to comparable golf courses. Comparisons that have been mentioned in reporting on Congaree include Pinehurst, Pine Valley, and Royal Melbourne for all the reasons described above. Unfortunately, the last time Pinehurst held a professional event was in 2014. Royal Melbourne only most recently hosted the 2019 Presidents Cup. And Pine Valley is one of the most exclusive, secretive private clubs in the country. While taking general concepts from each will be helpful, none can be used a direct correlation this week.
One place that has a recent leaderboard that Congaree has been given comparisons to is Shadow Creek. Shadow Creek hosted the C.J. Cup in place of Nine Bridges in November. But the comparison is highly misleading. Congaree and Shadow Creek are only linked in the manner in which they were created. Neither Congaree and Shadow Creek took the land as-is and fit a golf course into it. And both golf courses are very different. Shadow Creek is a lush 18 hole track with narrower fairways and thick ryegrass rough. Congaree is a firm and fast wide open track with no rough and tightly mowed areas around the green. Shadow Creek is a poor golf course comparison to use this week.
Also a challenge for bettors this week is the uncertainty of how the PGA Tour will set up the golf course. Congaree definitely has the potential to play very toughly. At its maximum, it can play over 7,700 yards. Firm and fast conditions always provide for a stiffer test than soft cushy ones. Difficult pin positions can be set using the interesting contours of the green and the tight run-off areas.
But the PGA Tour often takes a very conservative approach when going to a golf course for the first time. Trinity Forrest is a prime example. That too was built in the mold of an Australian sandbelt golf course with wide fairways, little rough, and significantly sloped greens. That golf course also played better firm and fast. But the PGA Tour took a very cautious approach to set up the golf course in 2018 because it had received negative reception from the players. As a result, the tournament turned into a putting contest. Trinity Forrest did not play as intended.
Until we know how the PGA Tour will set up Congaree Golf Club, both in terms of length and course firmness, bettors might be in a wait-and-see mode until more information is gathered. But until then, here is what we know:
The fairways are very wide and generous. The tournament should see high percentages of fairways hit. That makes it more of a penalty to be missing fairways.
The fairways have good contouring and hills to it. There's not a lot of flat lies out there. Tom Fazio also moved enough earth to create uphill and downhill shots.
A few golf courses regularly played on the PGA Tour immediately come to mind with these two conditions:
Augusta National
Kapalua
Trinity Forrest
Nine Bridges
All four golf courses typically have high fairways hit rates. And all four golf courses have good undulation to the land where the ability to hit approach shots from uneven lies is a plus. These golf courses are fine examples of what players will face tee to green this week at Congaree.
There also are a few other golf courses on the PGA Tour schedule (both current and former) that feature high driving accuracy percentages. They include the following:
TPC River Highlands
Sea Island
Pebble Beach
Corales Golf Club
TPC Deere Run
TPC Kuala Lumpur
The Greenbrier
Detroit Golf Club
Of these golf courses, Sea Island is probably the closest comparison to Congaree. Each shares the same grass type (Bermuda) and has similar features around the greens. But the other golf courses on this list are still helpful. They're all golf courses with a high percentage of the field hitting fairways. These are all tournaments where missing the fairway is penal in relation to the field. And most of these tournaments don't feature tremendously strong fields. That will be helpful because most of this field plays these types of places a lot. That can help identify weaker players who may surprise this week.
How this tournament ultimately fares is what the PGA Tour decides to do with the greens. Will they stay true to Congaree's roots and throw firm conditions and tricky pin positions at the players for a stern test? Or will they turn Congaree into the next Trinity Forest by softening greens and putting pins at the bottom of basins or at very accessible locations? If it's the former, ball strikers may reign supreme at Congaree. If it's the latter, this will turn into a putting contest.

RELATED CONTENT
The Memorial Tournament Preview | Golf Gambling Podcast (Ep. 61)
The Memorial Tournament Preview and Betting Strategies